 Jelly Bean Update Rolling Out To UK Transformer Pad TF300 Owners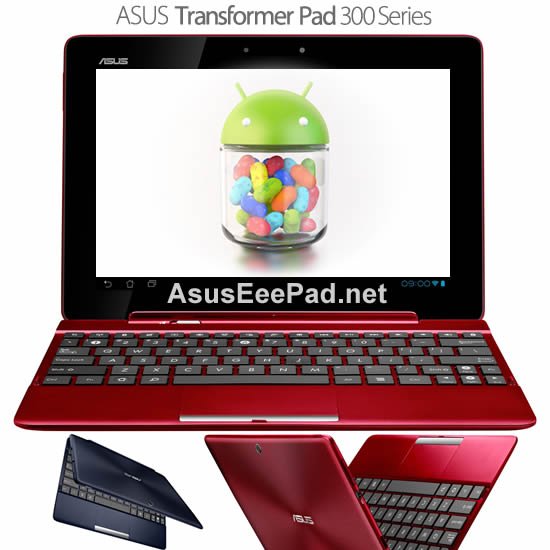 When ASUS started rolling out the Android 4.1 update to the Transformer Pad TF300 last weekend, UK owners of the device immediately began to wonder why they weren't included on receiving the Jelly Bean goodness. Good news is, you they don't need to wonder any longer, as Asus has confirmed that the JB update is now officially rolling out to UK devices.
Here's the official statement from the ASUS United Kingdom Facebook page: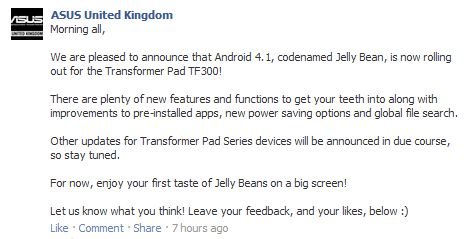 Booya. If you live in the UK and happen to own this device, you can go into your settings menu to check for the update manually if you haven't yet received a notification that it's available.
I'm currently running Jelly Bean on my rooted Transformer Prime and Galaxy Nexus, and I assure you that this is one update you don't want to miss. It's faster, smoother (Project butter FTW!!!), has great new features like Google Now, and some huge enhancements to voice search. It is without a doubt the best version of Android that Google has ever released, and I'm sure you'll be very happy with how it runs on your tablet.
So what are you waiting for?! Get the update now and let us know what you think of it!
Picture credits: www.asuseeepad.net