New Asus Transformer Tablet At Computex 2013?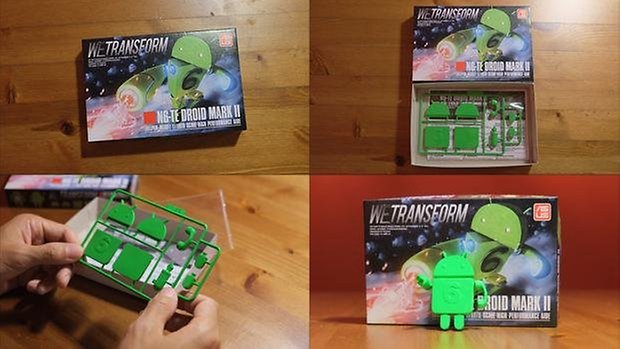 With Computex 2013 just less than a week away, companies like Asus are certainly doing their bit to whip up the hype surrounding upcoming products, and one of the more obvious announcements to be made would most probably have something to do with a brand new Asus Transformer tablet.
Check out the collection of images above and you will know just what I am talking about - the shift towards a new Asus Transformer tablet is extremely strong, considering the plastic cut out bits that can be assembled to form a model, where the Android robot itself pays homage to fictional playboy, billionaire, philanthropist Tony Stark by being called the Droid Mark II, where it boasts of the model number of N6-TE for that added touch of geek.
What can we expect from this Transformer Tablet?
Those who are eagle eyed will most probably catch the Droid Mark II holding a couple of everyday objects, namely a phone and a pen. I guess this is where the pen being mightier than the proverbial sword comes in handy, especially when you see the content on the box that has an extremely fiery and electrifying theme. A tablet that supports voice calls is definitely not out of the picture then with an upcoming Transformer tablet! Some folks have speculated that it could very well be an Asus Memo Pad HD, which will be an update to the entry level Memo Pad, but we do not think so.
After all, there is a "6" located on the front of the robot, which could very well point to a 6" device, while the phrase "We Transform" has the distinct possibility of making this another device under the Transformer family. Could we be looking at a 6" Asus Transformer Note here? The suits over at Samsung might want to, er, take note (pun not intended) to ensure that their Galaxy Note range's supremacy is not challenged.