Asus ZenFone 3 review: from strength to strength
Update: Roll out of Android Nougat 7.0 has resumed
After the popular ZenFone 2, Asus made a comeback with a third device. This time, the Taiwanese manufacturer has opted for a more high-end design and is now rolling out the Android Nougat 7.0 upgrade to the Asus Zenfone 3. Just like the previous device, many versions (RAM, internal memory, screen size) are available. We tested the 5.5-inch screen, ZE552KL model. What's this phablet like? Find out in our complete review of this device.
Have you ever heard of PETYA?
Choose "I don't think so." or "Yes, I think so.".
Oops! Seems like something went wrong. Reloading might help.

Oops! Seems like something went wrong. Reloading might help.
Good
✓

In-house manufacturing quality

✓

Bright screen

✓

Good camera

✓

Great battery life
Bad
✕

Bloatware

✕

A thick design

✕

A high price
ASUS ZenFone 3 release date and price
The ZenFone 3 was introduced on May 30, 2016. The smartphone was released last October. The smallest ZenFone 3 (5.2-inch) is available for an official price of $149.00. It's big brother (the 5.5-inch Deluxe), which is the model that we tested, is priced at $369.00.
The ZenFone 3 comes in three other versions:
The ZenFone 3 Ultra which has 4GB of RAM, a 6.8-inch IPS screen and a 4,600mAh battery. We don't have word on a US release price yet.
The ZenFone 3 Deluxe which has 6GB of RAM, a 5.7-inch Full-HD screen and 128GB of internal memory is $499.
The ZenFone 3 Max which has 2/3GB of RAM (depending on the model), a 5.2-inch screen and 16/32GB of internal memory
ASUS ZenFone 3 design and build quality
Asus has raised the bar in terms of build quality with this device. Firstly, the Taiwanese firm opted for more high quality materials as the ZenFone 3 is made from glass and metal. The smartphone is similar to the Galaxy S6 but, of course, it's impossible to confuse the two as the manufacturers have both placed their logos on the devices. As you can imagine, the phone is prone to getting covered in fingerprints.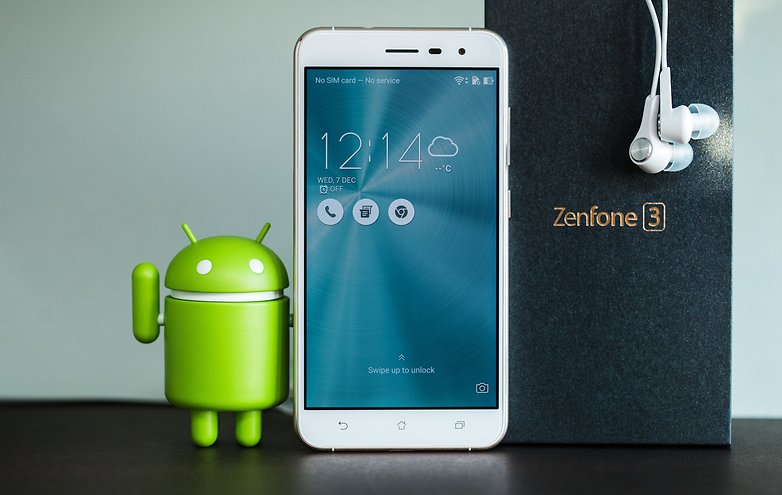 Yes, the design is classic, but great progress has been made with the finish. The feel of the phone is pleasant, the fittings are secure (no grinding or popping) and the screws are well hidden. In short, Asus has done a great job and the device has nothing to fear from its competitors.
Regarding the ZenFone 2, the smartphone also succeeded in achieving finesse and it's even better with the new device. However, the handling isn't exactly easy. The corners aren't rounded and this can affect the user's experience with the smartphone. Some thicker and bigger smartphones avoid giving this sensation.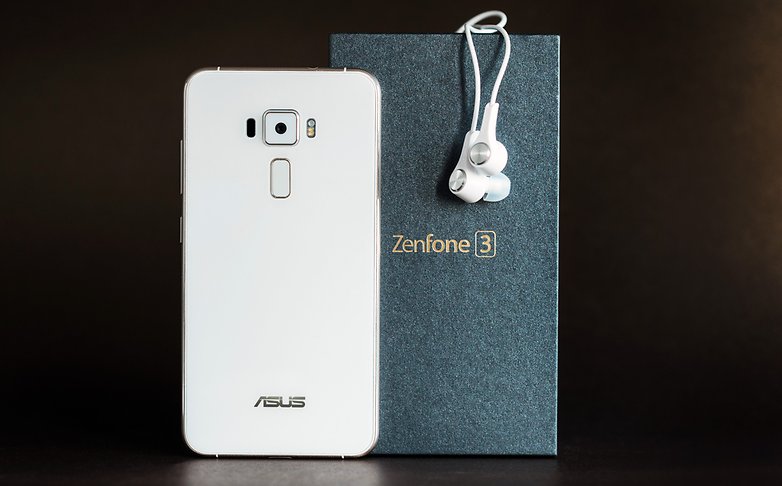 The front panel is dominated by the screen but the body-screen ratio doesn't feature among the best on the market (only 70 percent). This space is quite limited because of the three buttons at the bottom. Regarding these buttons, contrary to Samsung smartphones, Asus had the good idea to use Android logic (return button on the left, multitasking on the right).

A fingerprint reader is featured on the back panel. This button isn't circular, but rather, rectangular. This sets it apart from its competitors. In practice, it is very efficient and quick. It can also be used to fulfill other actions, like returning calls or taking a photo.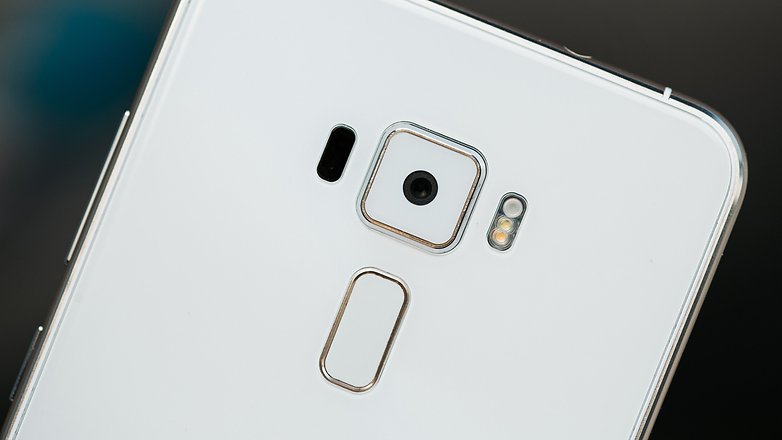 Above the fingerprint reader, you'll find the camera. It slightly protrudes from the device (which obviously makes it similar to the Galaxy S6) and will affect the smartphone's stability when resting on a flat surface. A two-tone LED flash and an autofocus phase detection are also integrated into the phone.
In general, the ZenFone 3 is a seductive smartphone but it's not original. Its top of the range design will please the public.
ASUS ZenFone 3 display
As explained previously, the ZenFone 3 is available in two screen sizes: 5.2 and 5.5 inches. I tested the larger version. It has Full-HD (1,080 x 1,920) definition with 401ppi pixel density. Only the VR lovers will notice the lack of QHD definition. If that's the case for you, I advise you to opt for another model. As for screen protection, the device has 2.5D Gorilla Glass.
The ZenFone 3's screen is extremely bright
The display impressed me during my test. It's very bright. Readability is excellent and the IPS screen offers an excellent contrast. The ZenFone 3 deals very well with outdoor lighting. Reflections are rare and you aren't bothered by messages popping up on the smartphone.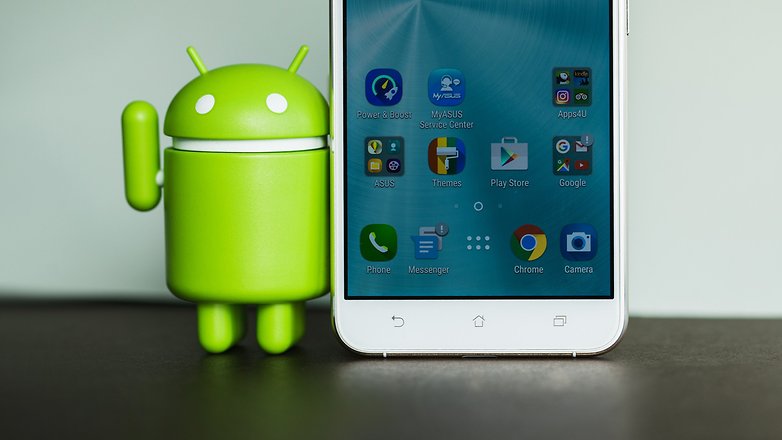 Finally, the only criticism that can be made about the device is its color temperature. Naturally, the colors lean towards blue. This is particularly noticeable for white. I advise you to change this in the settings to choose the "Balanced" mode.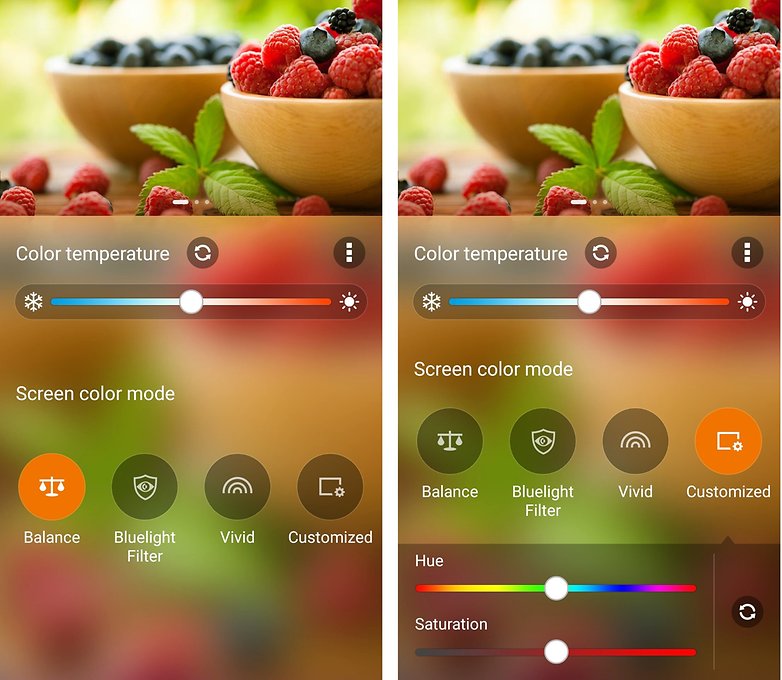 In general, the ZenFone 3's screen was a delight. It was simple enough to manually change the white balance to benefit from its full potential.
ASUS ZenFone 3 software
Asus suspended the Nougat roll out to its Zenfone 3 line due to some bugs earlier this year, however it is now resuming the Android Nougat 7.0 update as of March 9, 2017. The update will include features such as bundled notifications and an enhanced touch performance.
Now here is a well-debated topic: the smartphone's software interface, particularly its ZenUI 3.0 launcher. Asus is part of a group of manufacturers that like to completely modify the Android interface. On the ZenFone 3, I found this to be its weakest point. I think that ZenUI still has a long road ahead.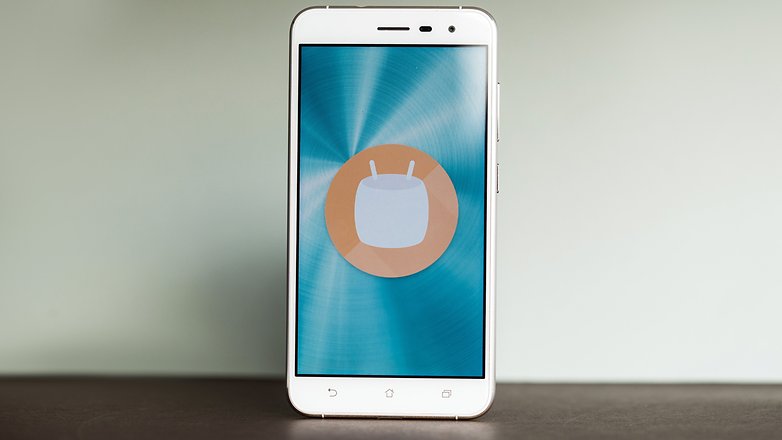 The smartphone was initially rolled out with Android Marshmallow 6.0.1, for which there were few differences with ZenUI running Lollipop. Asus decreased the number of pre-installed applications (even if 64 GB of internal memory is enough to store all the Asus and Google applications) but the majority of them can only be deactivated and not deleted. As a user, I prefer to be able to use my system freely and delete anything that I don't want on my device.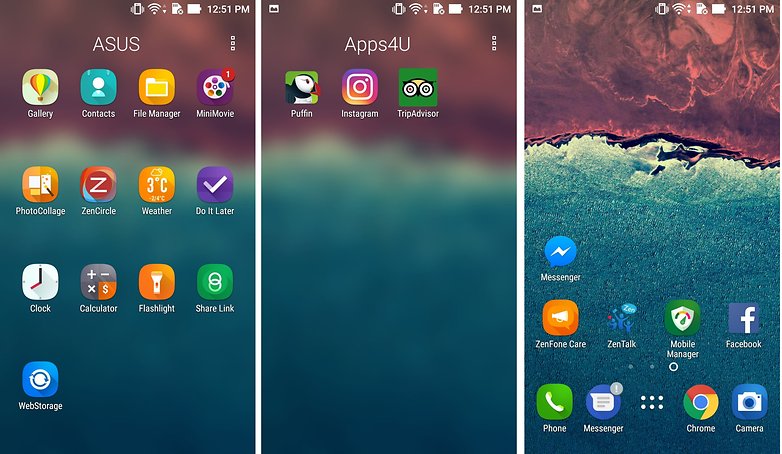 But what annoyed me the most is the large amount of functions and applications made by Asus that aren't useful. Particularly certain applications for clean-up and optimization, which uses up storage space and spams us with daily notifications. You have to go to settings and deactivate them so you're not continually bothered by them.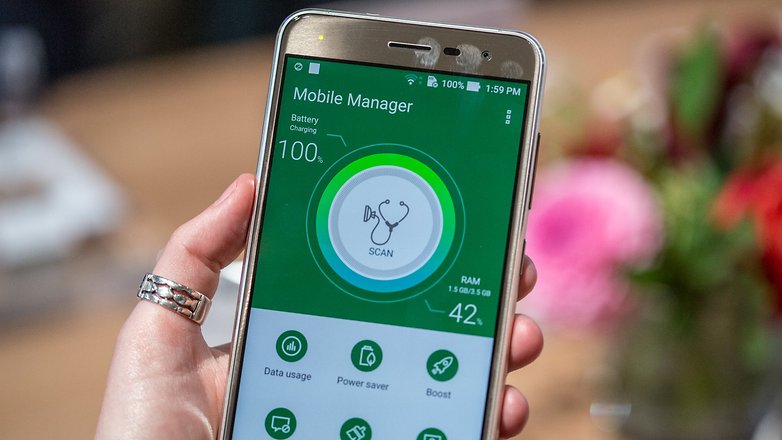 ASUS ZenFone 3 performance
The ZenFone 3 has a mid-range processor: the Qualcomm Snapdragon 625. Actually, it's not correct to consider it as a mid-range processor because Qualcomm does all they can to offer more RAM and connectivity.
The ZenFone 3 is available in two versions: one with 4GB of RAM and 64GB of internal memory, the other with 3GB of RAM and 32GB of internal memory. Our test model was the version with 4GB of RAM.
The difference with the ZenFone 2 is obvious, as it used an Intel Z3580/Z3560 chip with 2GB of RAM and less internal memory. The performance is good and I didn't notice many bugs or slowing down. It's far from the performance of a Galaxy S7 but the phone handles multitasking well. The ZenFone 3 perfectly meets the expectations of the average user.
Here's the average benchmark results obtained by the ZenFone 3 in our benchmark tests:
| | | | | | | |
| --- | --- | --- | --- | --- | --- | --- |
| Geekbench 4.0 single-core | Geekbench 4.0 Multi-Core | PCMark Work Performance | 3DMark Slingshot OpenGL 3.0 | 3DMark Slingshot OpenGL 3.1 | Google Octane | 3DMark Ice Storm Unlimited 2.0 |
| 841 | 4058 | 4796 | 894 | 493.5 | 4705 | 14063 |
As for gaming, the ZenFone 3 uses an Adreno 506 graphics chip. For those of you that are interested in this, it has the same graphics chip that is integrated in the Moto Z Play. During my test, the graphics chip quality seemed rather good, and games such as Riptide GP2 and Asphalt 8 worked well. Overheating is also kept to a minimum.
I must also add that the ZenFone 3 has a USB Type-C port that allows you to charge the device and transfer data quickly. Finally, the phone is dual-SIM, but only one SIM card can be connected in 3G or 4G; the other will work with 2G. NFC is also missing.
ASUS ZenFone 3 audio
Like most of its competitors, the ZenFone 3 has a mono, non-stereo speaker. Placed on the bottom edge, it could bother users that play games and can't hear the sound from the game. On the other hand, the sound omitted from the speaker is of good quality. It's quite powerful and clear. Of course, when the volume reaches the maximum level, the sound becomes slightly metallic, but that's normal.
The sound omitted by the ZenFone 3's speaker is of good quality
The ZenFone 3 also has a Hi-Def Audio certification for its audio output which guarantees superior sound performances compared to other devices. In reality, the difference between it and its competitors isn't noticeable. This certification seems to be more of a marketing tool than a technical value.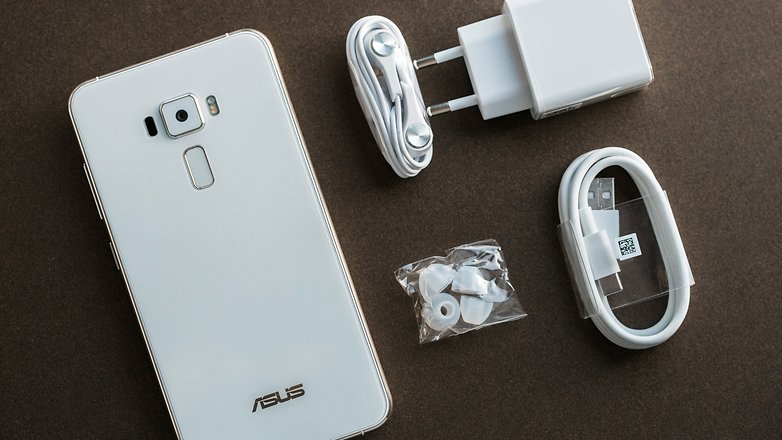 ASUS ZenFone 3 camera
The ZenFone 2's main camera has a 13 MP lens and a f/2.0 aperture. It is fast and the camera application is advanced, which makes it as good as the LG G3 or even the Galaxy S5. It's successor, the ZenFone 3, uses a 16 MP Sony lens with a f/2.0 aperture, an autofocus laser, a LED dual flash and allows you to record videos in UHD definition (Full-HD is possible at 60 images per second).
How about the picture quality? It's very strong. Photos taken with the ZenFone 3 are generally great, with a natural look and warm colors. The contrast is also very satisfactory. The camera focuses quickly and optical stabilization is noticeable. In poor lighting conditions, the ZenFone 3 copes rather well, indeed better than Honor 8, for example. The manual mode is a favorable feature in this case to help the sensor pick up light.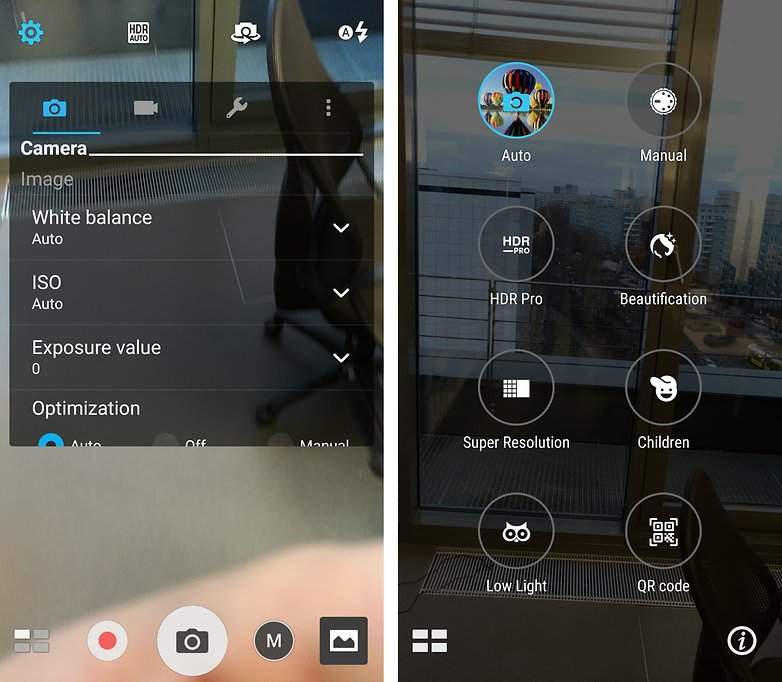 A special feature: the ZenFone 3 offers a Super Resolution mode that makes it possible to take a 65 MP shot by combining 4 images. Unless you want to print your image on a giant poster, this mode won't interest you much.
The phone is also great for recording videos as the electronic image stabilization plays its role perfectly. On the front, the camera is of course used for selfies, and the lens is 8 MP with a f/2.0 aperture. The result is excellent and better than many of its competitors, but still not exceptional.
ASUS ZenFone 3 battery
This device has a 3,000 mAh battery, much smaller than the Ultra model which has a 4,600 mAh battery. Of course, as is the fashion now, the battery isn't removable.
With intensive use, the ZenFone sets itself apart from its competitors with an excellent battery life. You can get a day and a half out of your device. With moderate use, you'll get two days. That was the case with my usage (calls, SMS, WhatsApp, browsing the internet, playing some music, YouTube…). The phone also distinguishes itself because it can cope well when managing draining tasks like 3D gaming. When I played Asphalt 8, the ZenFone 3 lost about 15% of its battery per hour (while the majority of smartphones lose 20%).

Our battery benchmark test, PCMark, gives an excellent result of 10 hours and 17 minutes for a full bright display and with an activated mobile phone interface (in less intensive usage conditions). For those that don't know what it is, PCMark simulates typical daily tasks and measures the time that passes until the battery drops from 80% to 20%.
Finally, the ZenFone 3 supports Quick Charge 3.0. Asus promises us 60% charge in just 39 minutes thanks to the Quick Charge 3.0 technology. In reality, it's almost true. It takes 90 minutes to completely charge your device.
ASUS ZenFone 3 technical specifications
Dimensions:
152.6 x 77.4 x 7.7 mm
Weight:
155 g
Battery size:
3000 mAh
Screen size:
5.5 in
Display technology:
LCD
Screen:
1980 x 1080 pixels (410 ppi)
Front camera:
8 megapixels
Rear camera:
16 megapixels
Flashlight:
LED
Android version:
6.0 - Marshmallow
User interface:
ZenUI
RAM:
3 GB
4 GB
Internal storage:
32 GB
64 GB
Removable storage:
microSD
Chipset:
Qualcomm Snapdragon 625
Number of cores:
8
Max. clock speed:
2 GHz
Connectivity:
HSPA, LTE, Dual-SIM , Bluetooth 4.2
Final verdict
Last year, Asus succeeded in surprising me with the ZenFone 2. This year, it's still the case. The ZenFone 3 is an accomplished smartphone that will please the public. The Taiwanese manufacturer has succeeded in achieving the higher standard that they wanted to reach this year. The phone has many advantages: premium design, good camera performance, a great screen and excellent battery life.
The phone has many advantages, but it still needs something more to set itself completely apart from competitors
However, it still needs something more to set itself completely apart from its competition (OnePlus 3T being the main one) and to entice more users. Its price point of $369 for the 5.5-inch model doesn't do it any favors right now and only a reduction in price would allow it to be placed among the best value phones on the market. Finally, the ZenFone 3 is a great mid-range smartphone that still can't phase the top-range smartphones.