AT&T HTC One Bootloader Is Completely Unlockable for Root Access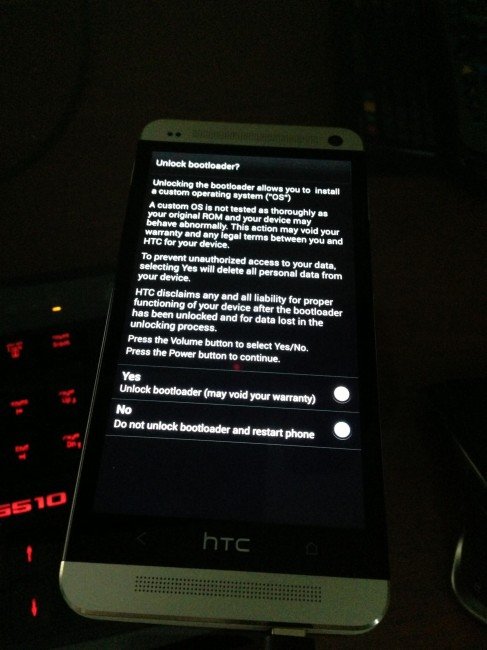 As if you needed another reason to love the HTC One, it appears the device has a completely unlockable bootloader. All you have to do is go to HTC's own HTCdev site and generate the proper key to be able to freely explore your device.
We don't know how long this tool will be available to new owners, so if you somehow already own an AT&T version of the device, I'd check it out ASAP. Often, carriers and manufacturers patch the device soon after the official release. But it's always possible HTC will buck the trend.
The international HTC One shares the same method of rooting and installing ClockworkMod Recovery. HTC mods think the protocol should work across all varients.
What does having an unlocked bootloader mean? It means you can load up your new HTC One with all the newest ROMs and mod it to your heart's delight. Don't like HTC Sense 5 / Blinkfeed? Chuck it. Overlock your processor, install custom widgets, do whatever the hell you want.
For proof, check out this thread on XDA Developer's forum.
HTC (like most other manufacturers) has had a rather spotty record when it came to unlocking bootloaders on past models, but this is a really great sign. We hope that this will make the HTC One a huge hit in the modding community.