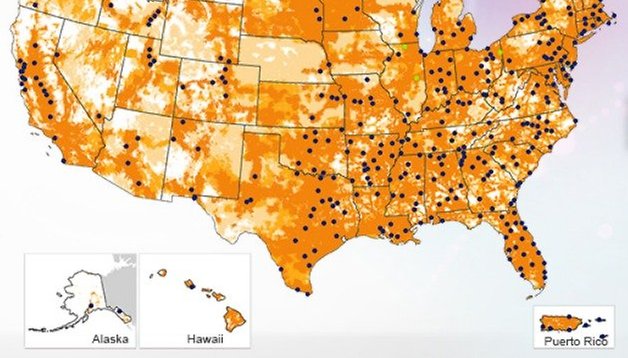 AT&T to roll out LTE/4G to 50 New US Regions by Year's End
While LTE may be pretty widespread across the good ol' U. S. of A. there are still vast swathes of country that are not covered by the blazing fast network access speeds. Many of these areas lie in remote regions like Alaska and parts of Texas, but the people who live in these regions are just as deserving of good network speeds as any other American citizen. So it's great to hear that AT&T will be bringing the LTE network to 50 more of these areas by the end of the year.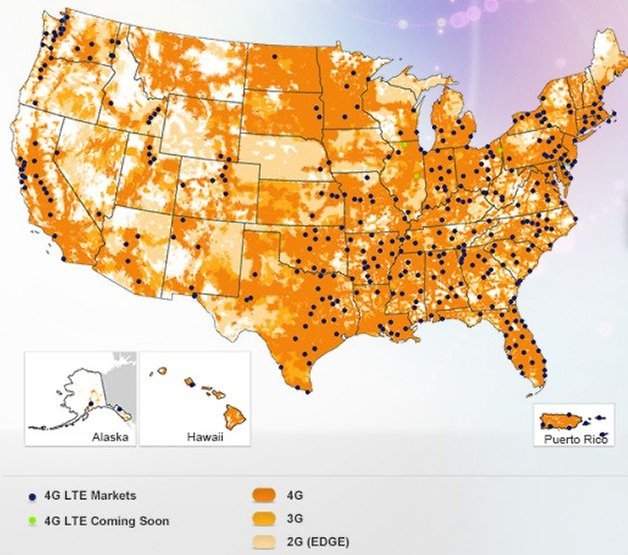 The press release claims AT&T now have the most reliable LTE network with the highest success rate for delivering mobile content across nationwide 4G LTE networks. This planned expansion into far-flung corners of the country will only increase AT&T's American reach and undoubtedly win them a few more customers. Having lived in remote areas myself, I know how obvious a choice it is when one carrier offers something no one else does.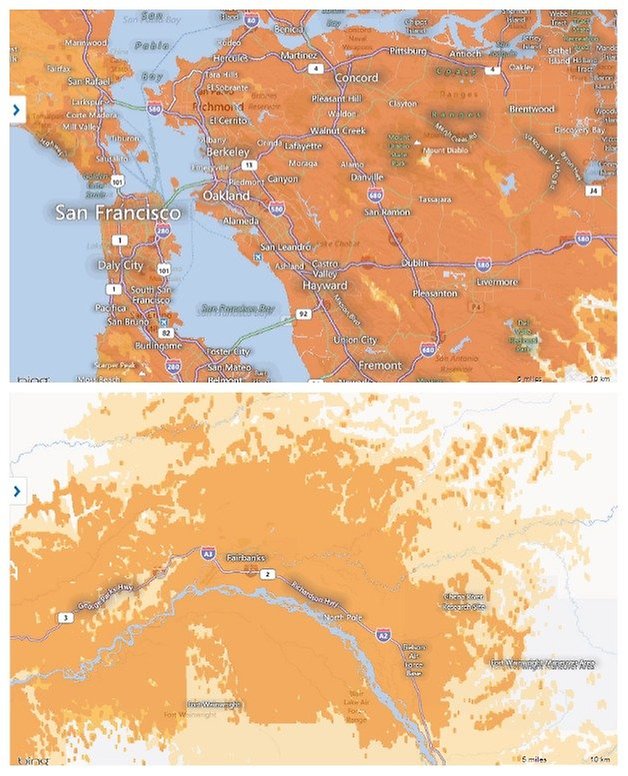 AT&T's 4G LTE network was voted America's fastest in PC Magazine's 2013 Fastest Mobile Networks study, which compared 30 markets across the country, and AT&T nabbed the top spot in all six regions from coast to coast. AT&T currently provides their data services to approximately 225 million Americans, and by the end of this year should supply 4G LTE to 270 million citizens.
The areas getting 4G LTE are:
| | | | | |
| --- | --- | --- | --- | --- |
| Fairbanks, AK | Des Moines-West Des Moines, IA | Battle Creek, MI | Jacksonville, NC | Longview, TX |
| Dothan, AL | Twin Falls, ID | Jackson, MI | Fargo, ND-MN | Marshall, TX |
| Selma, AL | Lewiston, ID-WA | Joplin, MO | Elmira, NY | San Angelo, TX |
| Redding, CA | Decatur, IL | Poplar Bluff, MO | Utica-Rome, NY | Tyler, TX |
| Durango, CO | Kankakee-Bradley, IL | Rolla, MO | Portsmouth, OH | Port Angeles, WA |
| Pueblo, CO | Peoria, IL | Brookhaven, MS | Sandusky, OH | Appleton, WI |
| Tifton, GA | Paducah, KY-IL | McComb, MS | East Stroudsburg, PA | Fond du Lac, WI |
| Waycross, GA | Alexandria, LA | Natchez, MS-LA | Pottsville, PA | Oshkosh-Neenah, WI |
| Kauai, HI | Lake Charles, LA | Kalispell, MT | Abilene, TX | Gillette, WY |
| The Big Island, HI | Lewiston-Auburn, ME | Greenville, NC | Amarillo, TX | Sheridan, WY |
Do you live in one of the affected areas? Are you looking forward to 4G LTE speeds by New year's Eve?