What's new in Augmented Reality at IFA 2017?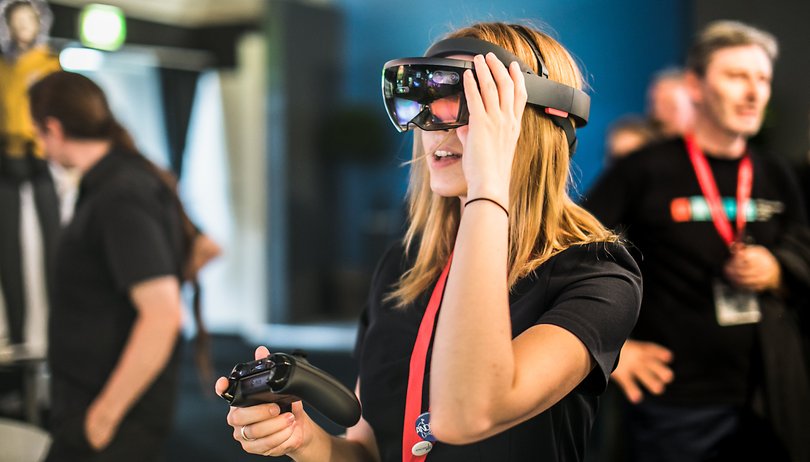 For the past several days, AndroidPIT has been at IFA, Europe's largest consumer electronics trade show, scouting out the latest innovations. I wanted to find out what's next in augmented reality, so I went to the cutting edge of IFA: the IFA NEXT Startup Days showcase, where the topic of the day is augmented and virtual reality.
Organized by the German Startup Association, the IFA NEXT Startup Days are where discussion panels, lectures and pitches on various topics take place for six days. There we had the opportunity to speak with startups that represent a variety of the possibilities of AR. Here are just a few of the exciting use cases for augmented reality that emerged:
Interact with your favorite TV shows
Dr. Robert Strzebkowski, a professor at the Beuth Technical University in Berlin, gave a lecture on how augmented reality has evolved over time in entertainment. Going from the R2D2 projections of Leia in Star Wars that we all knew back in the day, AR has advanced to the point where it's now possible to interact with your favorite TV shows. In fact, the university has created just that with the popular German TV series Die Bergretter.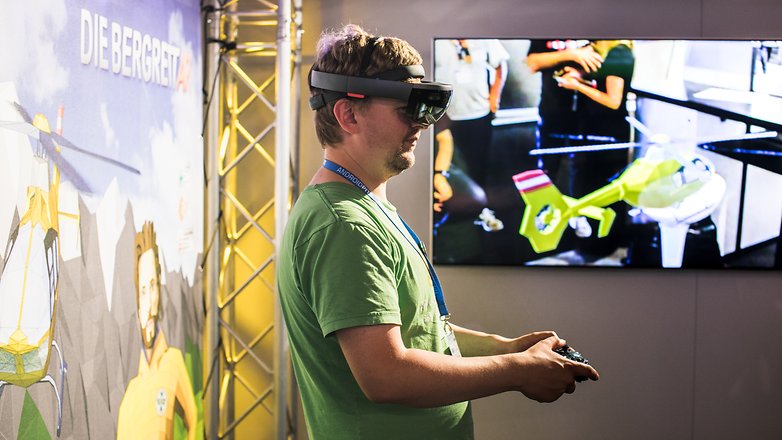 Based on the mountaineering adventures of the show, a game was created for the Microsoft Hololens which allows you to play with mountain rescue equipment, and best of all, fly a helicopter in the room with you using an Xbox controller. We tried it out, and are happy to report that it was very fun.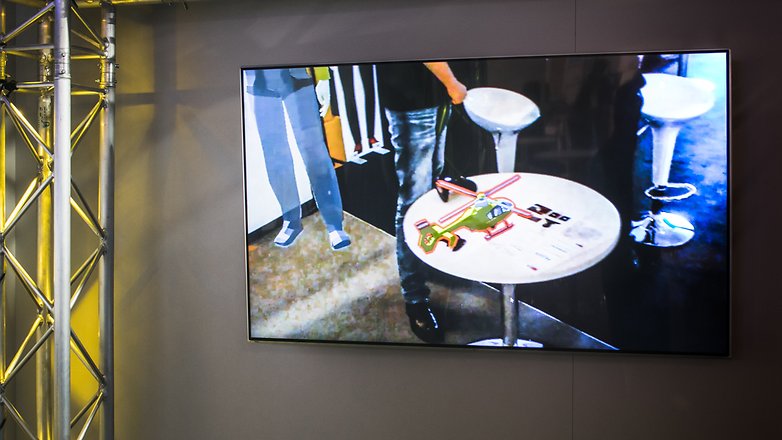 Making QR codes cool again
Imagine being able to see what a car looks like in your driveway, or how a chair looks in your dining room, before buying it. Augmented reality makes it possible, and it's not hard to imagine why it's a powerful tool for sales and marketing. But, right now, you can't stumble upon AR objects in the real world because no one is walking around with a pair of AR glasses on. Since our window to augmented reality is our smartphones, there's a lot of friction in the user experience: you have to search for and download an app to see a particular product, like the Volkswagen Golf Cabriolet. Even before that, you have to know the AR object exists. That's where 3DQR comes in. This German startup can put AR object anywhere using old school QR codes. Using their app, which doubles as a standard QR reader, you can point it at a QR code, and an AR object will appear on top of the QR code. Instead of first needing to scan a surface, like a table, the app uses the QR code as a base and anchor for the object. Imagine walking around a room full of QR codes with your smartphone and seeing it come to life before your eyes with AR.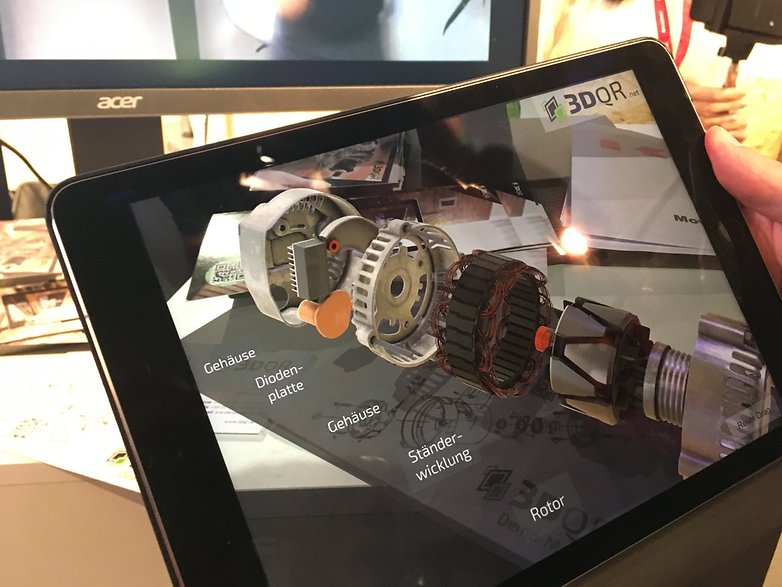 Explore stars and galaxies in outer space
Soon, anyone will be able to explore space in their backyard with the help of AR. At IFA NEXT, a French startup called Unistellar was presenting a telescope, the eVscope, designed to give amateurs access to the incredible sights of the universe using light amplification technology. Beyond that though, it also uses augmented reality alongside the telescope on an iPad, to make it easier to navigate to find a specific star, or if you're wandering the skies aimlessly, to know what you're looking at through the scope. Once the product ships, users will be able to help crowdsource data for SETI, furthering our collective understanding of space.
Which of these AR innovations from IFA excites you most? Let us know in the comments!