Auralux - An (un)exciting tactical game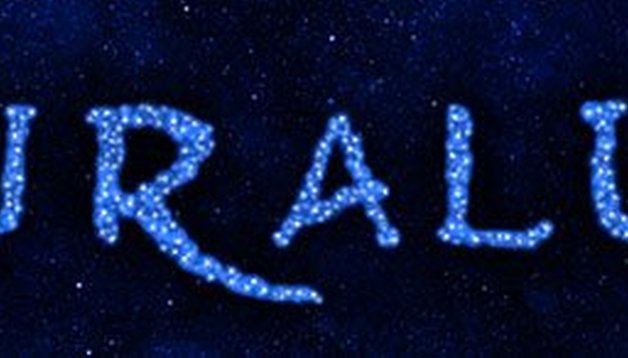 There are rarely games that are exciting and relaxing at the same time. Auralux creates an entertaining gameplay environment and also offers an excellent audiovisual experience. You can learn more about how it achieves this in our review!
Good
✓

Simple gameplay

✓

Attractive appearance

✓

Excellent soundscape
| | | | | | |
| --- | --- | --- | --- | --- | --- |
| Reviewed on | Android version | Root | Modifications | Reviewed version | Latest version |
| Samsung Galaxy Note 2 | 4.2.2 | Yes | CyanogenMod | 1.4 | 1.85 |
Features & Use
You can find similar gameplay to Auralux already in some other games like GalaxIR or Phage Wars. But in Auralux, at the beginning of each level you control a sun and a handful of units. Your computer opponents also start with the same conditions. Now it is time to occupy the other free suns in the level and defend or capture the suns of your opponents. To achieve this you must send available units to the desired sun. Your opponent will of course defend themselves, and each combat unit exactly neutralizes one of the enemy's, but if you win the battle, a part of your army must then be sacrificed to liberate the occupied planet and hold it.
Now, this may not sound particularly exciting, but within just a short time you will find yourself under the spell of the game. Auralux is not turn-based, everything happens in real time. This also means that you do not have much time to think about a tactic, and while the opponents are generally slower than the players, they can be especially dangerous when they act together against the player.

An important tactical element in Auralux is the ability of some suns (usually the "home sun"), to be upgraded. Each time you sacrifice a certain number of units to such a sun (which must be taken if it is won), it grows. But why is this important? Auralux produces more units in the sun! A small sun gives the player a new unit in the second stage, and from then on with every other stage. Of course, these particular suns are particularly strongly competitive and can often determine victory or defeat in the wider gameplay. One annoying feature from time to time is the fact that the computer opponents quite early "ally" themselves against the individual player so you have little time to pass the level before you're ganged up on!
Screen & Controls
The control in Auralux is very simple and learned fast. When you tap on a sun, you can choose the units from a certain radius around them. Otherwise, you can "pull" on the screen and you simply select the troops with a circle. Then you specify the desired end point of the trip - done. Zooming is done by multi-touch and you can move the map with two fingers on the screen or by leaving a finger on the display for about one second and then moving it. One thing you should not forget though: you need not always send units to a sun. You can also place them in empty space. So you can build defenses or plan surprise attacks on the sly.
In the audiovisual sector Auralux is truly excellent. It just looks really, really good when hundreds of brightly glowing units – all calculated individually – are flying over the dark background and melting in battle with the enemy "swarm," while small flashes of light indicate fallen units. The tone of the game is excellently matched by the soundtrack. The music is soothing and relaxing, and even the fights convey no hassle or stress. When units will be destroyed, you hear something like synthetic chimes – much nicer than alarms! The closer you zoom in on a planet, the more one can hear the music. With headphones on this is a great experience!

Speed & Stability
Auralux has enjoyed some long runs with me on the Galaxy Note 2, and so far there was no stuttering or any stability problems. On the Samsung Galaxy Tab 10.1 as well there were no complaints from my side.
Price/Performance Ratio
Auralux is available for free in the Google Play Store with a sufficient supply of levels to really be fun. More levels are available in packages ($2 per 5 levels) as an in-app purchase. $2 per package is certainly not cheap to provide more variety, but if it's too steep you can happily play the same levels you like. The only problem is you might do this too often. Sometimes you just have to splurge on the things you love.
Final verdict
Auralux may have a simple game principle, but tactically it can be quite demanding. Unfortunately, there are only very little changes in the game despite the different levels. This criticism, however, impacts on its enjoyment much less than in other games, because even playing the same levels, in each round you get something different. Auralux is a game that definitely convinces with a great mix of image, sound and play value despite some minor weaknesses.