Australian Police Warn Against Using Apple Maps Apple Maps is a mess, but chances are relatively high that you already know that, right along with the rest of the Apple community, and anyone that's ever had to use an iPhone as a GPS or navigational device.
It's so awful that Tim Cook had to issue an official apology on behalf of the current state of Apple Maps. Apple recently fired Richard Williamson, who was the manager overseeing the Maps team. A lot of rumors and speculation even introduce the idea that Scott Forstall resigned in October due to the entire Maps kerfuffle.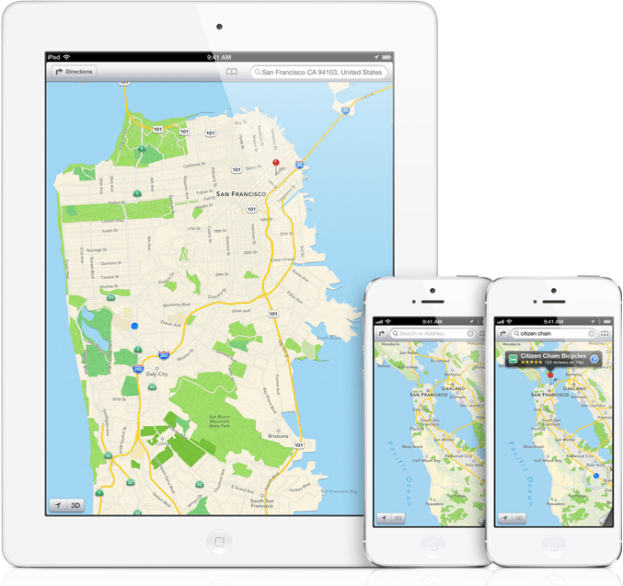 Regardless, no matter what kind of drama is unfolding behind the scenes, that's no excuse for the botched software. Everyone is guilty of such a mistake from time to time, including our very own Google.
Apparently, some of the major issues with the Maps app happen with countries outside the United States. The most recent error is blindingly apparent in Australia, where the Police in Victoria issued a national press release warning of the dangers of using an iPhone to navigate.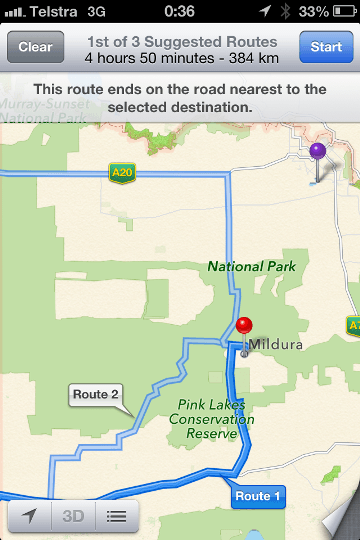 According to the press release, the app has been responsible for various motorists becoming stranded in the Australian countryside, otherwise known as the Outback, for periods of up to 24 hours without the necessary supplies. This happens because the Maps app has locations placed way off track, miles from where they actually are. For example, Maps shows the city of Mildura in the middle of Murray Sunset National Park, when it is actually 70 kilometers away.
In a normal circumstance this wouldn't be an issue, but in the Australian Park it is. At times, temperatures can reach up to 46 degrees Celsius, and when folks are stranded without food and water, and there is also no water supply nearby, it can be deadly.
Like I mentioned above, Victoria Police have come across people that have been stranded for more than 24 hours, and some even walked incredibly long distances looking for a decent cell phone signal.
The real problem is that if this can happen in places like Australia it can happen anywhere. It's an unfortunate issue, but will be even more so if it results in any deaths. It's hard to imagine that such a stark programming error could touch lives so severely.
Surely this is a lesson for everyone, including Google.
In the meantime, Apple has reportedly been recruiting Google Maps developers in order to improve the Apple Maps experience. Maybe, just maybe they should consider bringing Google Maps back to the platform.
The problem is dire enough that Tim Cook had to recommend some third party navigation apps to iOS users along with his formal apology.