Austrian Town Builds Library Out of QR Codes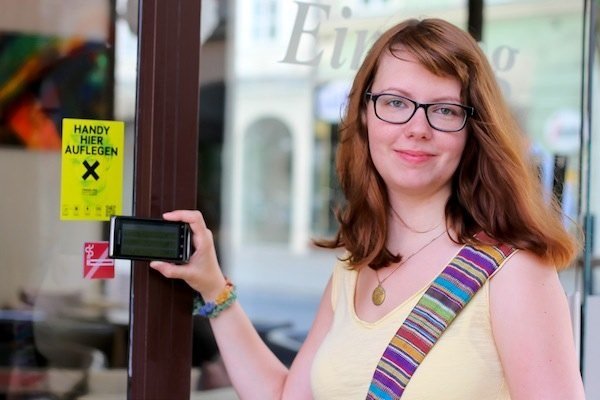 An Austrian town called Klagenfurt has outfitted 70 locations with NFC and QR code stickers, enabling residents and visitors to find books related to their location. Called "Project Gutenberg," the project aims to serve as a replacement for an actual library, which Klagenfurt doesn't have (even though it hosts the Festival of German-Language Literature).
So if you want to check out a book, all you need to do is scan a barcode. Unlimited scans = unlimited books to borrow. It's a pretty novel idea, but of course it only works when the books are past their copyright, and it only makes sense to put into action if the books relate to the location in which the phone owner is standing (for example, you can find a copy of Arthur Schnitzler's The Killer near Klagenfurt's police station).
It's a far cry from what I imagine to be the library of the future. Imagine walking into a library and seeing rows of scannable stickers next to physical books. Friendly virtual librarians could escort you to the section of your choice where you can browse real books and then choose a scannable version to read on your phone or tablet. That way, you could test out the real thing before committing to a book, the publisher saves on paper and you never have to worry about ending up on a waiting list. I think it could be cool. What do you think?