Gadget of the Week: AwoX Striim - LED, Wi-Fi booster and speaker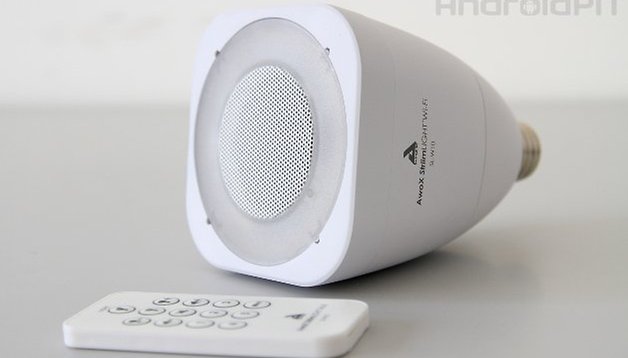 In our Gadget of the Week series we showcase various gadgets that might be elegant solutions to complex problems, super nerdy gadgets simply to have fun with or just a great idea that will help make your life simpler. This week's gadget, Striim speaker is kind of a mix of all three. Striim is a a super cool gadget that combines a bunch of things I actually really need in my room right now: a light bulb, a bluetooth speaker and a Wi-Fi booster.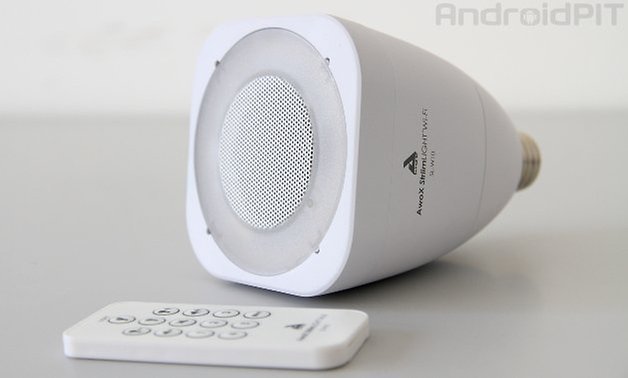 What is it?
Striim is a dimmer light bulb. That's also a bluetooth speaker. But it's also a wireless router booster. Serendipitously for me, I was in need of all three of these things when Striim appeared in the office so I jumped at the chance to test it. You can of course, use each feature independently of the others, so Striim could simply be an out of the way speaker, or just a light, or just a Wi-Fi booster, but it's the convenience of doing all three at once that makes it seriously cool for me. I can't be the only person in need of this particular combination!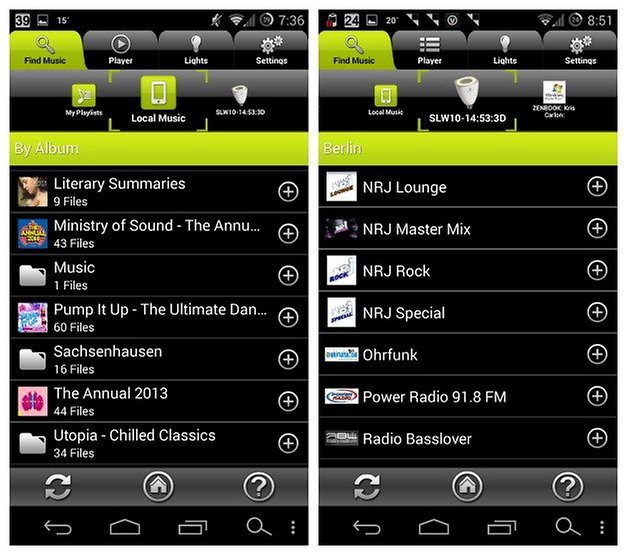 How does it work?
Connection is a breeze, you just screw the light bulb in and turn it on at the wall, then download the Striim app for your Android, which will walk you through the installation process. This is basically as simple as pairing your gadget with your Wi-Fi connection and your app with your gadget. Then you have access to light settings, speaker controls and Wi-Fi all from your smartphone. The included remote performs many of the simple functions like dimming the light, volume control and instant shut off of audio or the light, but it is a little laggy. The app is instantaneous and pretty full-featured on the other hand, providing access to light, music and the internet. What more could you need?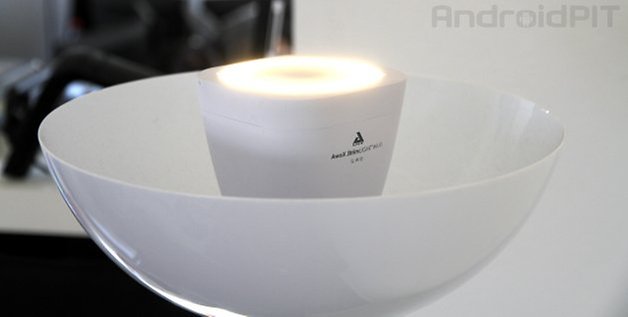 Why is it so cool?
You can stream music stored locally on your device, shared publicly on your Wi-Fi connection (you can also see my laptop listed in the first screenshot above) or you can use the included Deezer login or tune into one of the hundreds of streaming internet radio stations the app provides access to. Funnily enough, it wasn't until this gadget that I actually started listening to internet radio simply because the stations are baked into the app, which I was already using to control the Striim. While the device isn't going to win any audio quality awards, for what it's worth, it's a pretty impressive job, even though at full blast (which is quite loud) it's a bit too distorted to be pleasant.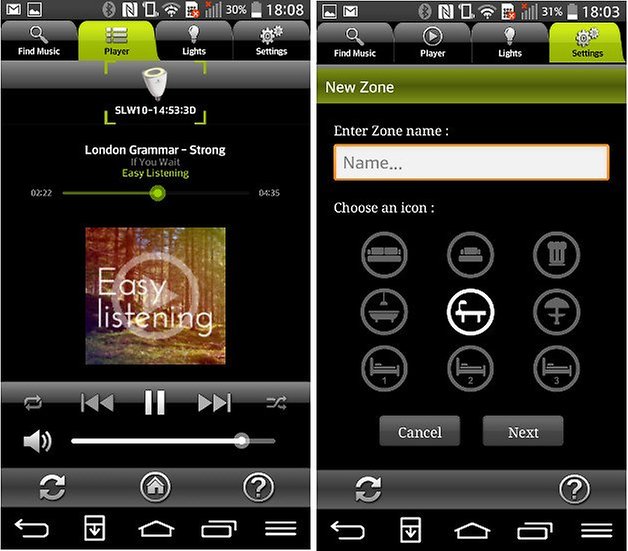 Final verdict
It's expensive though, at 99 USD, but considering it nicely knocks off three purchases in one it might be justifiable to you. You can, of course, replace the light bulb component when it burns out. One thing I do like is the ''voice of God'' aspect, where the sound tends to fill the room quite nicely when it comes from above. I did have some weird glitchiness with the app on occasion too, like when listening to internet radio and the volume kept automatically going down of its own accord. But by and large Striim was a dream, and I'm kinda sad to have to give it up. I'm just not entirely sure if I'd fork out that much cash to have one of my own.
You can find online and retail locations to buy Striim in the USA and elsewhere via their website.
What do you think about Striim? Do you use any other combo gadgets that serve multiple needs at once?