Bad Piggies Update: "Road Hog" Will Add 30 New Levels to Game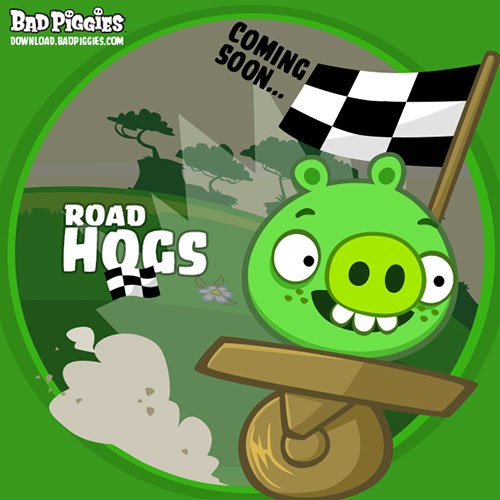 Yesterday, Rovio teased fans with a tweet about their upcoming update for Bad Piggies called "Road Hogs."
Unfortunately, we don't know a TON about this update but we do know that it will come with 30 new levels for the "flight of the night" episode and that Road Hogs part of the update will be a new mode available in the game. Just from glancing at the picture, it looks like it might have a racing element to it.
Rovio's really good about updating their games with brand new challenges, environments and characters.
Bad Piggies was launched this past September, and quickly became the top-selling app in Google Play. The game involves building complicated contraptions and using those contraptions to transport snorting piggies. I was impressed by its mixture of physics-based gameplay and utter silliness.
If you're interested in hearing about the update before the masses, I'd suggest you follow BadPiggies on Twitter here. For now, all we have is this beautiful picture to get our imaginations running wild.
Do you like Bad Piggies? Are you excited about this update? Let us know!