Bandsintown Concerts: never miss a concert again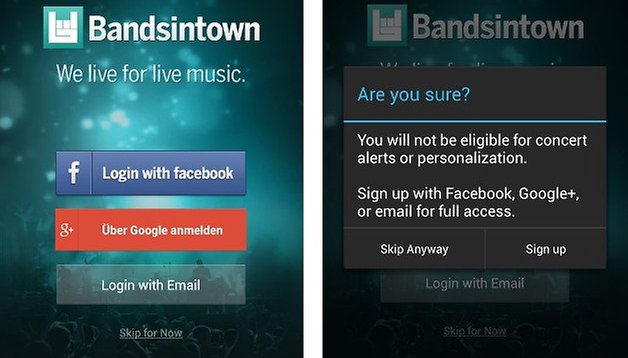 Anyone who lives for music and loves concerts knows just how difficult it can be to keep track of the live calendar of local clubs, venues and concert halls. The bigger the city, the greater the range, but unfortunately, the easier it is to miss a great concert too. The Bandsintown app promises to help you never miss a great gig again.

Personal Concert Calendar
As a music lover and avid concert-goer in Berlin I have plenty of choice, almost every night offers up a really great gig somewhere in this city. Trying to keep track of the hundreds of live gigs though is virtually impossible. The Bandsintown website and its accompanying app offer just what music lovers want: a personalized schedule and the opportunity to follow their favorite musicians.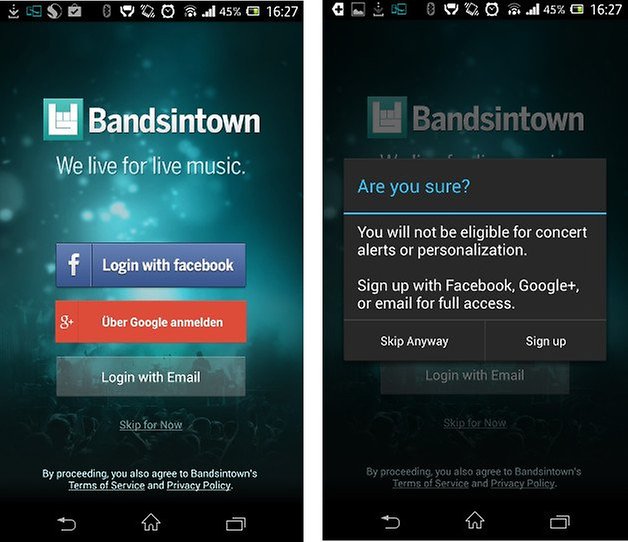 In order to maximize the service delivery, you must first enter either a Facebook or Google+ account or your e-mail address. You can also skip this step and enter something later. The app will then determine your location and show you the current events in the area. To let the app know more about your musical tastes, you can connect the app with a diverse range of accounts - Facebook, last.fm, Pandora and Google Play are currently available to choose from. Again, you can skip this step if you like, but the benefits of linking accounts is tangible. Whatever your choice, in the next step, the app scans the music on your phone or your SD card. Then the preferences are complete.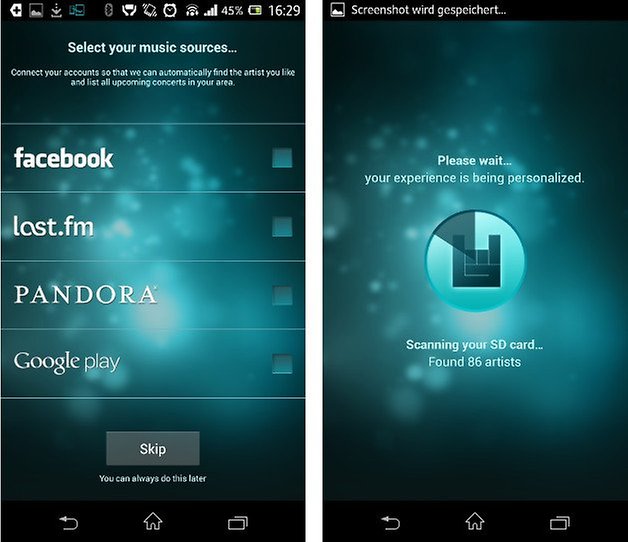 Favorite artists, recommendations or all concerts in the vicinity
What you see next looks a little chaotic: a word cloud with artist and band names. A tap on the name will open a profile for the artist and show whether there are upcoming concerts in your area. You can specify whether you will be going ("I'm Attending"), or just thinking about it ("Maybe"). The concert will then be saved in your appointment profile. You can also share your events directly on Facebook or Twitter. A very practical addition: a slider bar below the word cloud lets you determine the relationship between artists you follow and artists recommended by the app for you, based on your taste.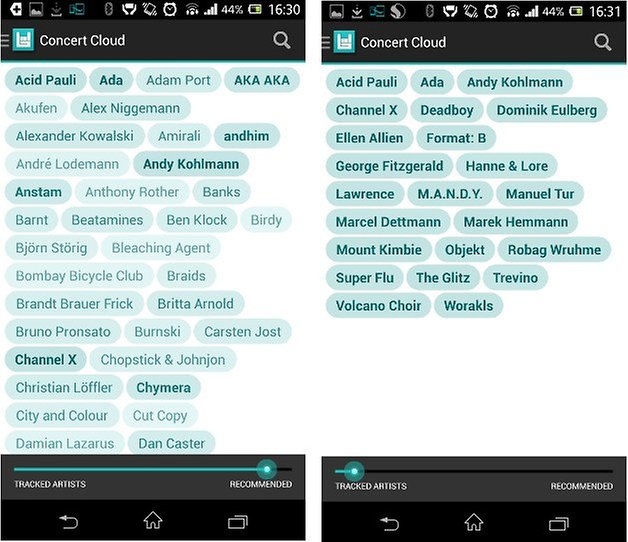 The setup menu offers additional options, such as adjusting your search radius or changing the location of your search. You can also see a list of all concerts in the area ("All Local Events"), an overview of the artists in your profile or the list of appointments for you and your friends. In addition, you can buy your tickets directly from the app.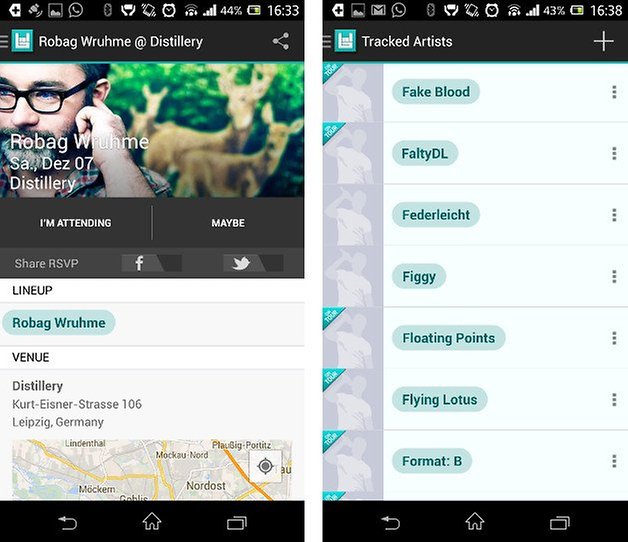 E-mail Notifications
If you have logged in with your e-mail, you don't even have to actively use Bandsintown to know what's up. If one of the artists you like announces a new concert near you, as set up in your preference profile, you will automatically receive an e-mail notification.

Bandsintown is free in the AndroidPIT App Center and Google Play Store, the app is about 10 megabytes in size and is compatible with all Android devices from version 2.2 onwards. The only downside: the service is currently only available in English.
Are you using Bandsintown to keep your finger on the pulse? What other apps do you use to broaden your musical inclinations?