 Best Travel Apps: Barcelona!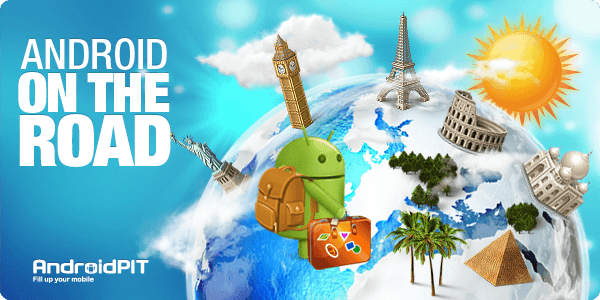 There's nothing quite like hitting the open road, or the open skies to be more precise, and embarking on a trip to the city of your dreams. The novelty and excitement of being in a new and unfamiliar place is definitely an unbeatable adrenaline rush, full of positive emotions and experiences. The question is: are you well-prepared for your upcoming trip?
To help you feel at home while travelling, we've come up with a thorough list of must-have Android travel apps that will hopefully make your stay even more memorable and comfortable. With the help of our hand-picked apps, you and your Android smartphone will blend in like a local in any city. Whether it's restaurants, places to go out, exhibitions or practical tips on how to survive - these apps will cover the hidden gems and secrets of your favorite metropolis.
This time around we're off to the home of Gaudi and Dali at the heart of Spain's cultural life: Barcelona!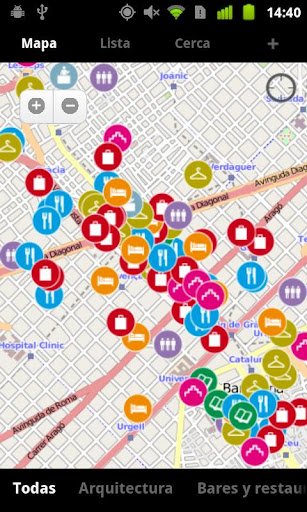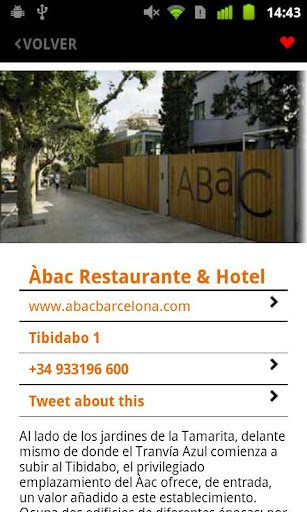 Developed by none other than Barcelona's city council, BNC Design Tour is one of the most complete digital guides around. You're offered a large selection of bars, restaurants, hotels, monuments, boutiques and all sort of other tourist joys. Every specific location is categorized for easy reference. For every place there is a detailed description, picture, address, phone number and their website. As the name reveals, a lot of emphasis is placed on the app's looks making it very pleasant to use. Add the places you love to your favorites and take advantage of the GPS to locate the next Tapas bar waiting for you around the corner. Honestly, we have to give the city of Barcelona some credit: very few cities are tech savvy and progressive enough to develop a comprehensive app for visitors and locals alike. But although wer applaud the effort, the app is still a bit rough around the edges. It would be nice to be able to see the opening hours and the lack of a back button attests to the fact that the app still isn't 100% optimized for Android. A kind reminder to the developers: copy and pasting an Apple app into Android is a bad idea.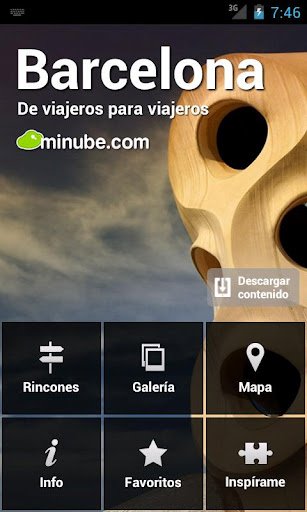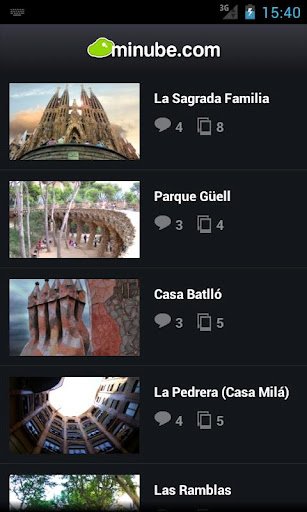 The number of travel apps has skyrocketed, so it's always a challenge to find the best one for any given city. Having perused through a dozen apps, the Barcelona – Travel Guide from minube.com provides a beautiful guide with dazzling photos and user-generated tips and suggestions. Instead of flooding you with random, and at times, incompetent user reviews, the minube team displays comments by experienced and knowledgable travellers that give you valuable insight into the history and feel of Barcelona. The entire app is set against the backdrop of amazingly beautiful photographs hand-picked by the minube.com. You don't have to worry about wasting your time reading through negative reviews, minube offers you a selection of the best places to eat, sleep and visit in Barcelona – all with detailed pictures and marked by brightly colored pins on a map of the city. No need to worry about roaming charges: this radiant and esthetically pleasing guide to Barcelona can be accessed offline by simply downloading all of the content before heading off to the heart of Catalonia.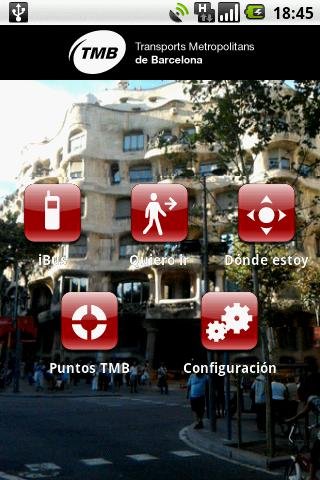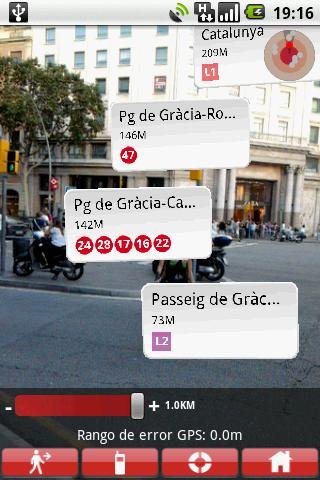 The app's design is its most impressive aspect. Get this: your camera is used to generate the backdrop to the app's menus, giving you the impression that the app is quite literally transparent. How cool is that for an official city public transit? TMB Visual offers the regular palette of features including schedules, directions and maps to help you navigate Barcelona by metro and bus. Depending on your linguistic preferences, the app communicates with you in English, Spanish or Catalan. Practical, beautiful, efficient and light – the perfect combination for an app.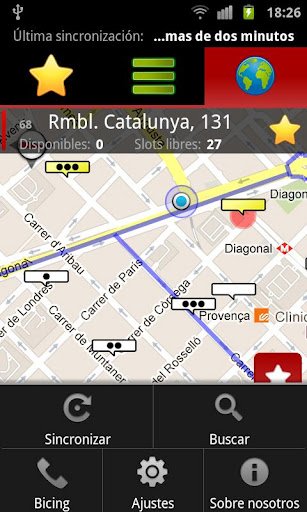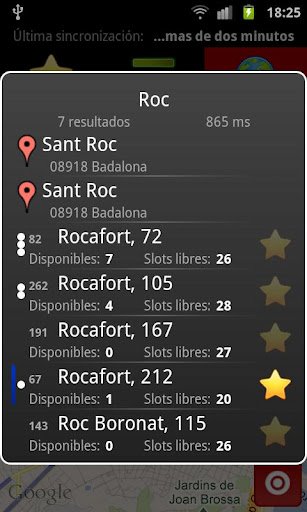 Like many other cities around the world, Barcelona has also jumped on the bike-sharing craze and has been expanding its own community bicycle program known as Bicing. Not only is it a super eco-friendly way to get around, but it's also a great and time-saving way to explore the city. Vicing is the best app available to find the nearest bike station for both picking up and dropping off your set of Bicing wheels. Given the service's immense popularity among the locals, Vicing gives you live updates about the availability of bikes at any given time. Each station is ranked according to a simple dot system: the more dots above a station, the more bikes are available for your enjoyment. Best of all, Vicing shows you where all the dedicated bike lanes are available, so that you can avoid having to deal with Barcelona's notoriously crazy drivers. With a nice and user-friendly design, Vicing is the best (and only English language) solution for your biking needs in Barcelona.
So enjoy the Mediterranean sunshine, make the Spanish red wine flow and makes sure to relax on Barcelona's picturesque beaches. Oh, and don't forget to share your comments and travel experiences in the comments. Be sure to check out our previous cities guides for New York, Paris and Berlin!