iPad Mini vs. Kindle Fire HD vs. Nexus 7 Specs Compared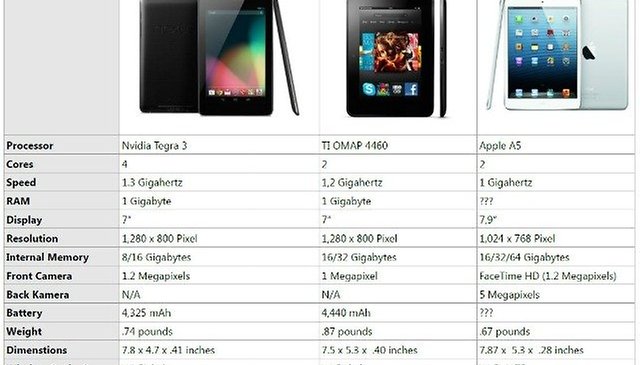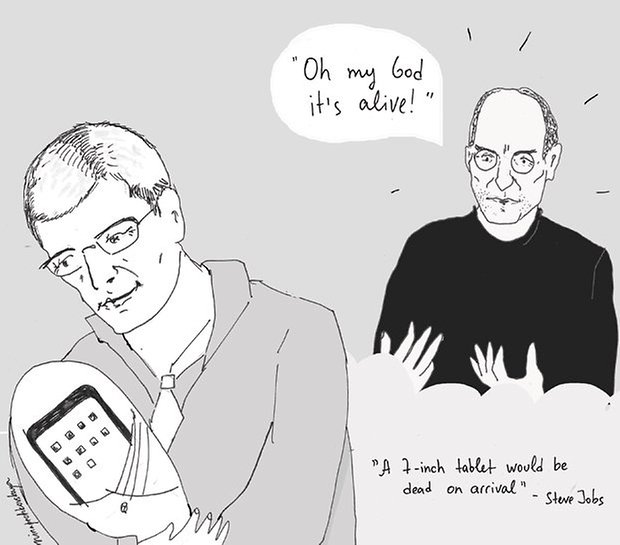 You wanted it, you got it: here's how the iPad Mini compares to the Kindle Fire HD and Nexus 7. As you can see, there's more than meets the eye. The iPad Mini beats the Android tablets when it comes to dimensions – its a much thinner, lighter device than the Kindle Fire HD and the Nexus 7. But, as we've been saying over and over again, the Android tablets beat the iPad Mini when it comes to display and processor specs.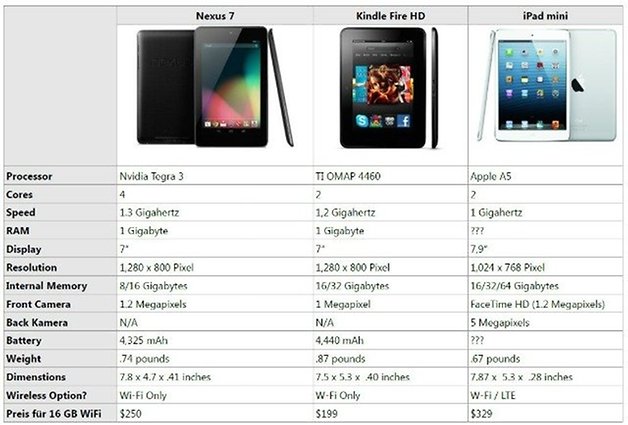 #
It also must be noted that the iPad Mini is the only one of the bunch with a back-facing camera, although how often you'd use it is up for debate. Doing so arguably makes you look like a goofball.
Overall, there isn't much about this graph that surprised me. Does anything stick out to you?