BBM has rolled out on Google Play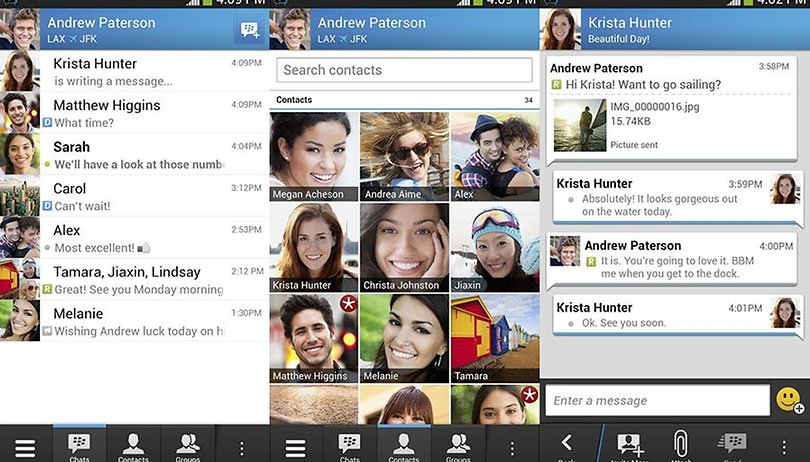 After a few false starts, rumors, and malicious apps, BlackBerry Messenger for Android has finally arrived for real in the Google Play Store. For the first time ever, the premier messaging service is now available on operating systems other than BlackBerry's very own. Hit the jump below for a little bit more information in regards to the app.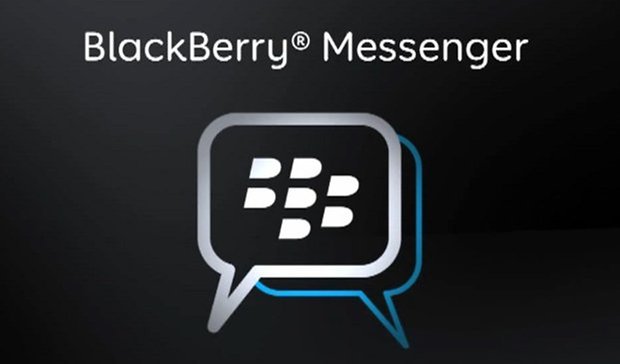 While the app itself was rolled out a few weeks ago in a false start by the company, it wasn't official and caused all sorts of issues for users and BlackBerry alike. After quickly pulling the app after almost a million users downloaded the unauthorized app in just seven hours, BlackBerry has come back with a vengeance with the official release.
You can find the BBM app for Android here at the Google Play Store.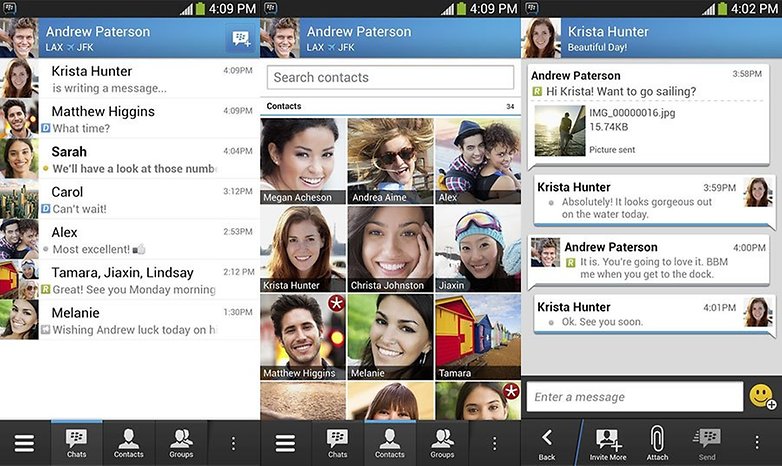 One thing to note though, in order to ensure a smooth roll out (and to maybe relieve the stress on their servers) when you install the app, you'll be asked to enter in your e-mail address to hold your spot in line. You'll get an e-mail from BlackBerry once you are able to continue with the process and get your BBM going.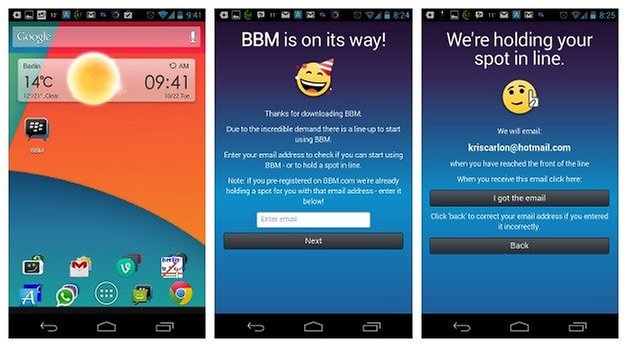 Unfortunately, tablets aren't supported at this moment, so I haven't had a chance to check it out for myself. Those of you who have BBM fever, how is it working out for you?