Beat the Suggested Price for the Cardinal Bundle, Get 2 Awesome Indies Indie Gala is currently offering the Cardinal bundle, which allows you to pay what you want for Cardinal Quest (you get the DRM free version for Windows, Mac and Linux).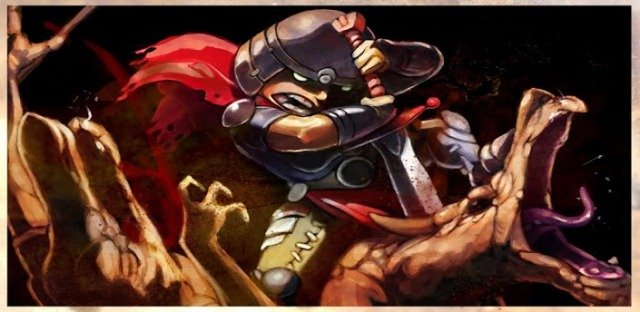 I'm a humongous fan of indie bundles, which I'm sure you'll eventually figure out. I only waste my hard earned money on decent games though, no shoddy bundles and funny titles for me. My last purchase was the Humble Bundle for Android 4 (which still has another 8 days left if you haven't bought it yet), and I mainly bought it for Swords and Sworcery. Much to my surprise, the other games in the bundle turned out to be pretty awesome too!
That being said, you're probably wondering why I would promote an indie bundle that only offers a computer version of Cardinal Quest, on Android PIT.
I'll tell you why!
If you beat the suggested price (which was $2.99 at the time I wrote this), you will also receive a Cardinal Quest Desura Key, Cardinal Quest for Android, Pakkuman's Defense for Android and the DRM free version of Diplomatic Doom for Windows and Mac.
That means, for $3 you can get six games; three of them being the same title, and two of them being Android games.
While Cardinal Quest isn't the most exciting game to play on a computer (don't ask me why there's just something about it), it is pretty fun to play on an Android device while you're on the go!
Cardinal Quest is an arcade style roguelike RPG. You choose from one of three different classes and work your way through a dungeon, slaughtering various enemies. Pretty standard fanfare! Cardinal offers a terrific way to spend some time while you're waiting at the DMV, or standing around, holding the purse for the misses (or mister if that's how you roll).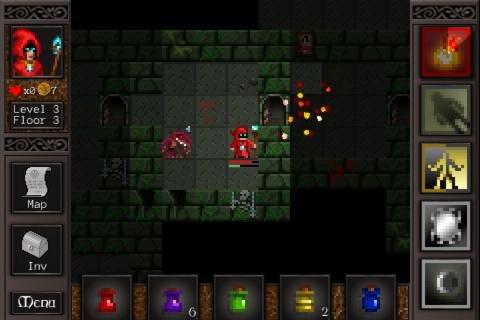 Pakkuman's Defense, also included as a bonus in the bundle, is from the same developer. It's a mashup of game genres between generic tower defense titles and pacman! The marriage of those two genres didn't make much sense to me either, until I played it.
Your goal in Pakkuman's Defense is to eat pellets which can then be used, as currency, to purchase and improve defense towers. The towers are used to fend off swarming ghosts. You'll never believe how much fun the game actually is, unless you experience it for yourself.
You can get both Cardinal Quest and Pakkuman's Defense for Android, along with the other games mentioned above, by simply paying the suggested amount.
The bundle is only going to be available for four more days, so what are you waiting for? Head over to Indie Gala now!