Best Travel Apps: Berlin!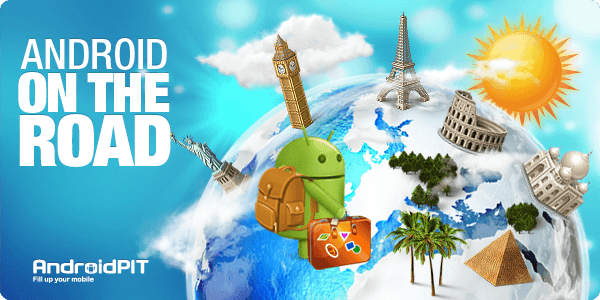 Having already crossed the Atlantic going from New York to Paris, this week we're going to focuse on hippest and coolest European capital of the decade: Berlin. Described as being "poor but sexy" by its own mayor, Berlin remains a young, dynamic, cultural city with enough sexiness for everyone. It's no secret that this city means a lot to everyone here at AndroidPIT since it's the place we tend to call home. So we invite you to come try a currywurst, party like crazy at Berlin's famous Berghain club and admire the beautiful gates of Babylon at the Pergamon Museum. As locals, we present you with the best of what Berlin has to offer in terms of apps. Get ready for the city everyone is raving about!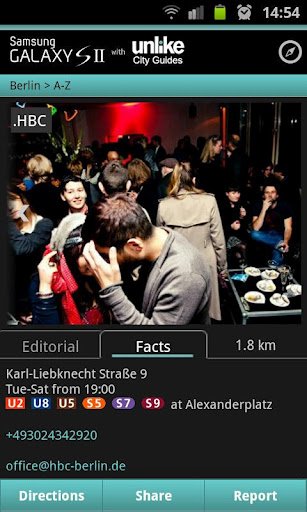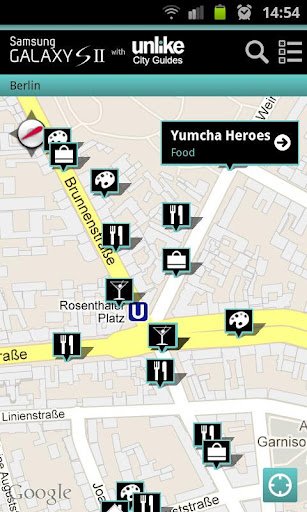 If you had to pick one guidebook to use in Berlin, then Unlike is the clear winner. The best part is that Unlike comes with an app that fits the most definitive Berlin guide into your pocket. As everyone says, the hardest part about being in Berlin is having to choose between the hundreds of events going on at the same time. Unlike makes things easier for you by preselecting the best restaurants, boutiques, hotels, museums, galleries and tours. You can trust the app blindly because Unlike's editors know Berlin like the back of their hands and are the best Berlin experts around. Unlike also includes a set of video guides centered around iconic Berlin personalities and their favorite places to go around the city. And since Berlin is a booming party town, there's also a list of the parties and events for any night of the week – just what you need to discover the city like a true hipster.

No matter what city you're in, it's important to have the perfect public transport app for navigating around it. For Berlin, there is really just one trustworthy and dependable option: Öffi Public Transport Buddy. You know you're in Germany when an app starts with an umlaut and Öffi is the definitive guide to Berlin's efficient, reliable and remarkably punctual system of subways, commuter trains, trams, buses and even ferries. Once downloaded safely to your Android, Öffi actually splits up into three separate apps: Öffi Stations, Öffi Directions and Öffi Network. Remember Berlin may not be extremely densely populated, but the city is vast and getting lost a real possibility. With Öffi Stations, the app automatically locates the nearest stop to you whether you're taking a swim in one of Berlin's many lakes or have managed to walk astray among the Soviet housing complexes of East Berlin. With Öffi Directions you can navigate between any two locations using public transit. And best of all, while travelling the app shows where you are along your journey by highlighting the next stop in yellow. So even if you're more than a bit drunk, stumbling back to your hostel after a night of Berlin craziness, you'll be in good hands with Öffi. Should you ever not have internet access, Öffi Networks gives you access to detailed maps of the U- and S-Bahn stored on your SD card. So forget about paying for expensive cabs – Öffi will guide around Europe's party capital at any hour of the day.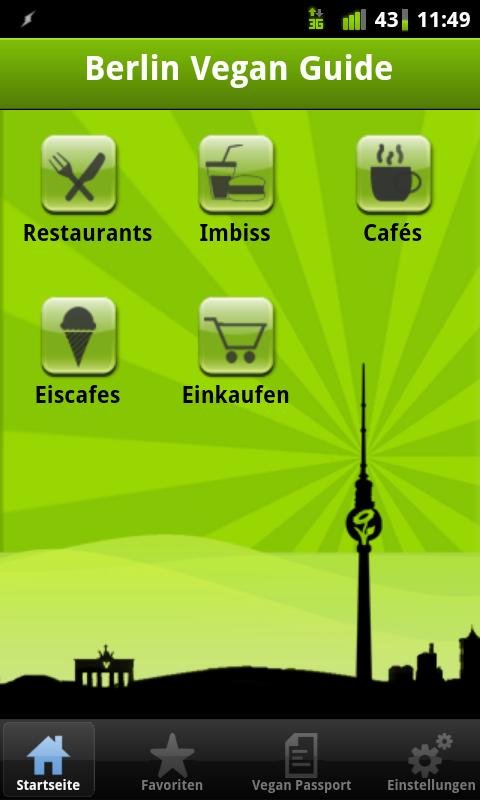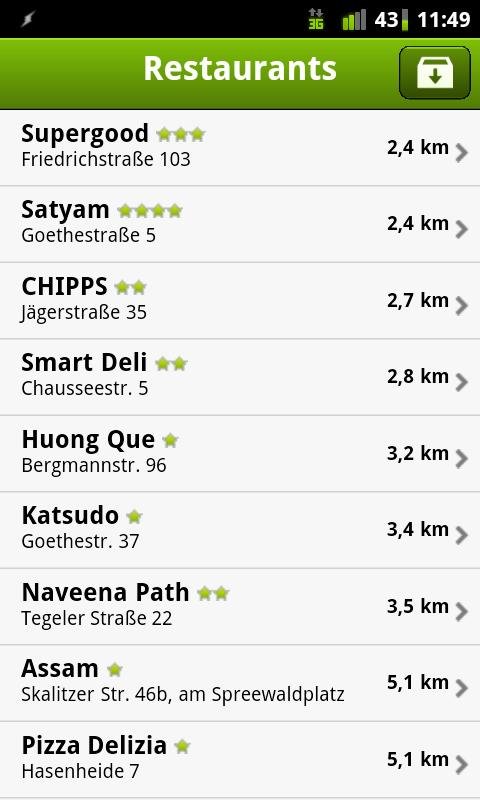 People in Berlin are almost religious about what they eat. Welcome to the land of organic food stores, vegan restaurants and eco-friendly ice cream parlors (no joke). Berliners are ready to eat tofu in every way imaginable and tend to respect mother nature with all its animals. If you want to eat as the locals do, Berlin Vegan will help you get on the right path. Get ready to stop eating (and wearing) any animal products and you are guaranteed to fit in perfectly. Leave your leather shoes, fur coats and crocodile hand bags at home! On the flip side, vegan food in Berlin is surprisingly tasty. The Berlin Vegan app will show you all the bars, restaurants, cafés and stores where you can eat vegan. Regardless of your culinary preferences, this app will give you a new appreciation for vegan food and you'll be bound to find some great places to grab a bite.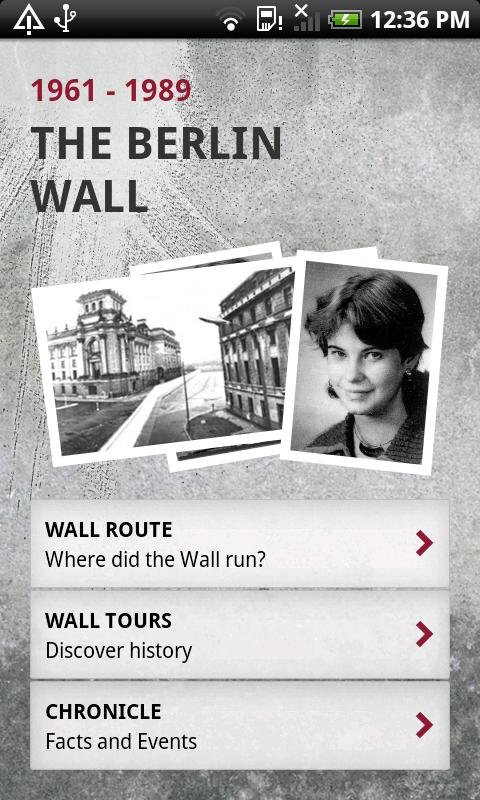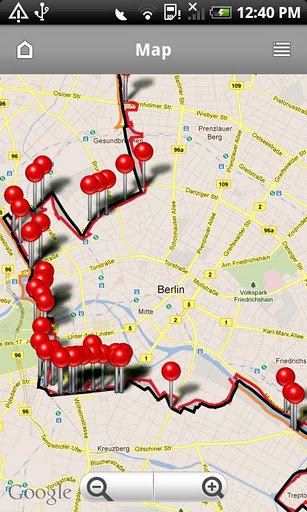 Berlin bears the brunt of history like no other European city, which is what gives the place such a unique atmosphere. For over 40 years, Berlin was at the epicenter of a standoff between two nuclear powers and was quite literally carved up between the US and the Soviet Union. Twenty years after the fall of the Berlin Wall, visitors can now go back in history with the help of an innovative and brilliant app. The Berlin Wall app transposes the former Iron Curtain boundaries on a map of Berlin as it is today. It's an answer to the eternal guessing game of virtually every tourist in Berlin: "Am I in East or West Berlin right now?". Red pins placed along the Berlin Wall highlight the location of border crossings, control towers and places where people died tragically in an attempt to escape the DDR. Every point of interset along the wall route comes with pictures, a detailed description and directions on how to get there. Since it is extremely difficult at times to find evidence of the wall's existence, the app includes before and after pictures to give an idea of what the divided city looked like. The Berlin Wall app even includes a set of interesting walking tours dotted with interesting sites that often get overlooked by tourists and locals alike. The Berlin Wall app will make you experience the past in a whole different way.
We hope to see in Berlin soon and feel free to tell us about YOUR favorite Berlin apps in the comments below!