[Apps] Five Of The Best Android Blogging Apps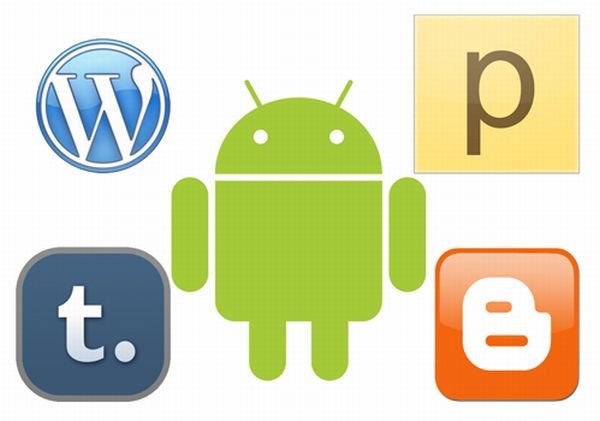 Gone are the days, when we bloggers had to run to a PC or find a wifi connection for our laptops, when we were cooking up a story. With the advent of our beloved smartphones and tablet PCs, bloggers suddenly got the freedom to pursue their passion anywhere they wanted to and I, for one, want to send a big "thank you!" out to all the developers, who continue to develop blogging tools for Android devices. Our German site recently boiled down their top 5 staff favorites (with a little inspiration from Android Authority) so now we're doing the same for our English audience. Check out the list after the jump.
If you're looking for a powerful and simple to use blogging tool for when you're on the go and don't have time to fish out your laptop, check out this collection of blogging apps for your Android device.

Blogger:
A simple and powerful tool for maintaining multiple blogs from one app, Blogger was developed by Google and is a no nonsense solution to help quickly and easily publish new content to their blog. All you need to get going is a Google account and something to write about.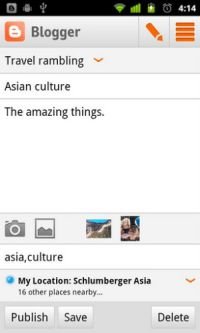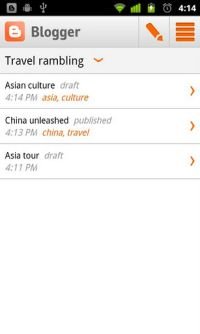 Blogger-Droid:
Not as well known as the official Blogger app, Blogger-Droid is a lighter version of the popular blog software. Quickly and easily create new entries and check what other bloggers are up to. Building media content into your blog is also easy to do and you can even change pictures size and quality directly from the app. Blogger-Droid comes in two flavors: a free version and a ad-free version.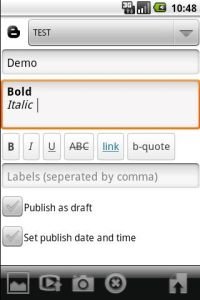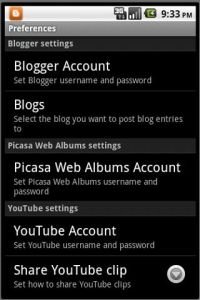 Posterous Spaces:
Not as well known as many of the other blogging apps in the Android Market, Posterous Spaces offers a neat little twist on the idea of a traditional blog. Users of the Android app are invited to create "spaces", similar to circles in Google+, which then allow users quick access to updates and postings from their friends and colleagues. The real advantage here is that users can filter, which updates and content they get from their friends. Want to give Posterous Spaces a try? Then hit up the QR code or click the link for Posterous Spaces.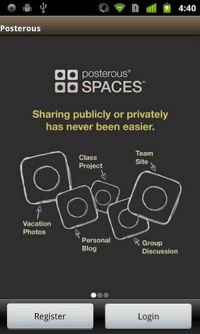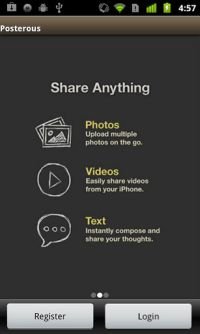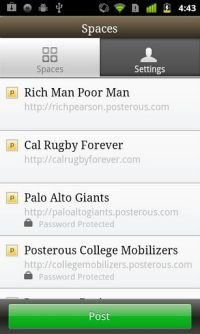 Tumblr:
The micro-blogging platform tumblr lets users post articles, pictures and even video links to their tumblr profile. With the tumblr mobile app, users can now edit their tumblr page on the go. In addition to typical browsing features the tumblr mobile app also lets users save drafts and edit multiple blogs at once. It even lets you sync your tumblr account to your phones contacts making it a nice addition to for Android bloggers looking for a multimedia blogging tool.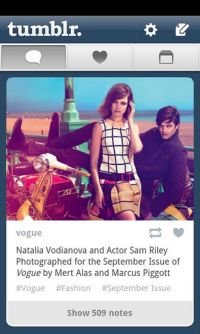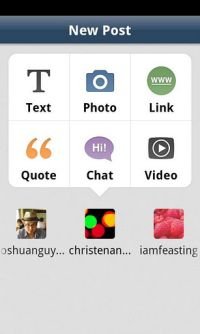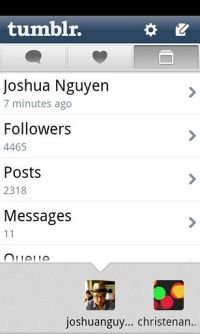 Wordpress:
As you'd probably guess from the name, Wordpress is a tool for editing word-heavy blogs. But it's not just a sleek UI that makes Wordpress one of the most popular blogging apps for Android; it easy to use interface that allows you to both edit blogs hosted by Wordpress and independently hosted blogs make Wordpress a must have for mobile bloggers.