Best camera apps for Android: take better photos today!
Update:

Take 360 photos for VR!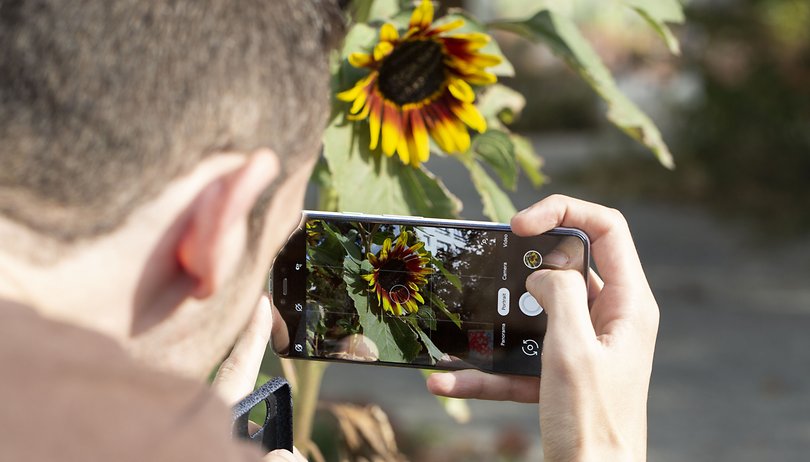 While smartphone cameras have gotten a lot better in recent years, increasing our ability to capture even more stunning images, if you have the skills. But often, if you want to get the best out of your Android camera, you'll want to install a third-party option, and that's where this list of the best Android camera apps comes in handy.
The following apps all offer a range of functions both automatic and manual to help you take great pictures with your smartphone, but to get the best results out of them, it helps to have a little know-how on the user side too, which you can find in our guide to smartphone photography. We've also got some great tips for those difficult night-time shots. But a great smartphone photographer also needs great software, so without further ado, we present the best Android camera apps you can get so you can find the right software for your style.
Google Camera
With a clean layout and intuitive controls, Google's Camera app has been getting better and better both for beginners and pros alike. You can take panoramic pictures and use Photo Sphere, a walk-in spherical panorama function that makes immersive viewing possible in Google's Photos app. The Nexus or Pixel motion sensors work wonders but true 360-degree cameras are still better suited for such shots. That's just one of many of its features. What's really impressive are the app's results, especially on Nexus and Pixel phones.
Google Camera with HDR+ for non-Google phones
Officially, it's really Nexus and Pixel owners who will get the most of this app since these are the only phones that support Google's own HDR+ mode. HDR+ adds low noise to its processing and is capable of creating some of the most stunning smartphone imaging available yet, even in the darkest lighting conditions. But in reality, almost any smartphone with a Snapdragon 820, 821 or 835 processor can get Google Camera with HDR+ by sideloading the APK. Check out the full instructions for how to get it here.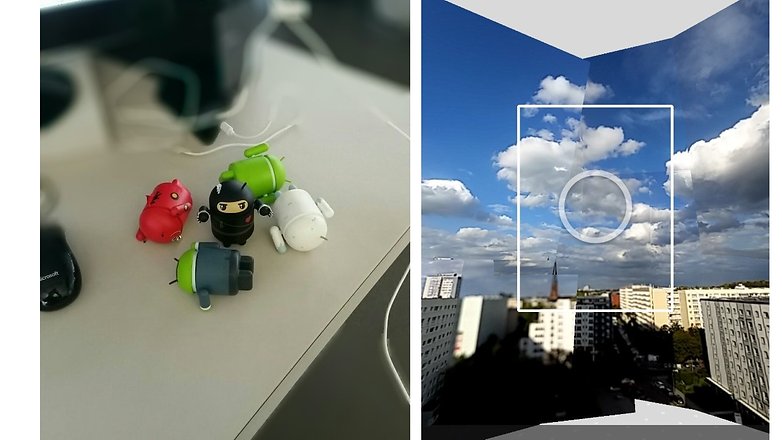 Google Cardboard Camera
Another excellent Google camera is Cardboard Camera. This free app lets you take photos which can then be viewed in VR, and that's pretty cool! it works much like a panorama feature does, where you have to spin 360-degree whilst keeping the shot level. Little alerts in the app tell you if you are swinging too fast or too slow. It takes a bit of getting used to, but the pay off is worth it.
To view your photos in VR, you'll need Google Cardboard viewer. They range from about $5 to about $30 and can be bought from Google's online store.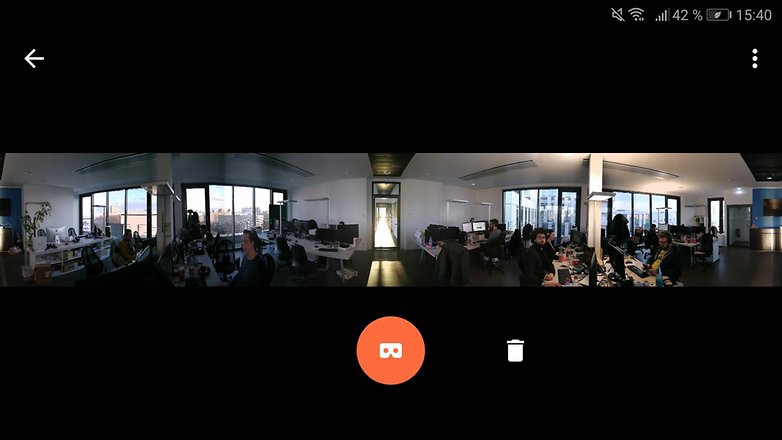 Camera Zoom FX
Camera Zoom FX is a classic among Android camera apps - having been on the market for quite some time, providing a continuous stream of updates and features for its users.
The camera app allows you to use preset filters, but also lets you use it as a no-frills, pure camera app. Camera Zoom FX will let you set up grid lines as well as display a stabilization indicator. With this option turned on, you'll see a red circle on your display if you are shaking too much while trying to take a photo.
An interesting feature is the incognito mode. If you're ever in a situation where you want to take a photo, but don't want your surroundings to see what you are doing, you can launch the incognito mode. The camera launches an image which masks as a web page, with a small camera window in the top corner. If you tap on the display, the camera will then take a photo. Camera Zoom FX has a host features which will make be sure to satisfy every smartphone photographer. Camera Zoom FX is available as a free and paid app.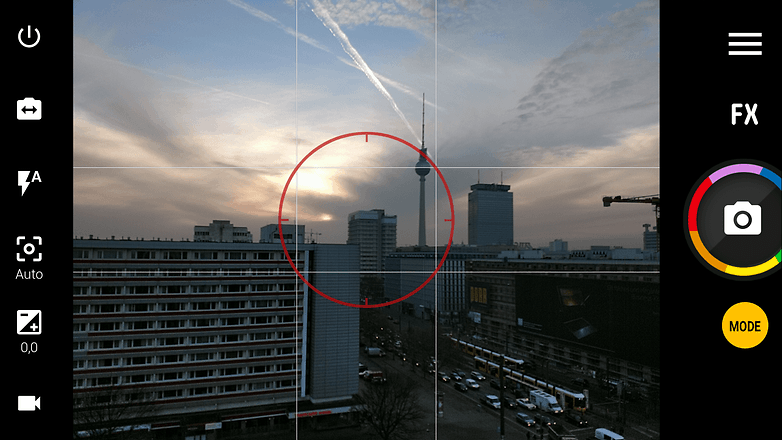 ProShot
While its interface might take a little while to learn to navigate, it's a feature-packed app for shooting better pictures. The grid overlay is a useful thing to have on hand, and there are two kinds of on-screen levels to help make sure you're shooting straight.
The usual manual controls are present – ISO, exposure, focus, white balance – and the built-in gallery also displays ISO and shutter speeds for each picture you've taken. It's not the best-looking gallery but it's certainly a powerful app that has some intuitive features throughout - like the precise one-finger zooming and a fun Light Painting option that 'develops' photos in front of your eyes.
It'll even support up to 4K video capture, providing you have the right hardware. While there used to be a free version to try out, there's now just a paid $5 version.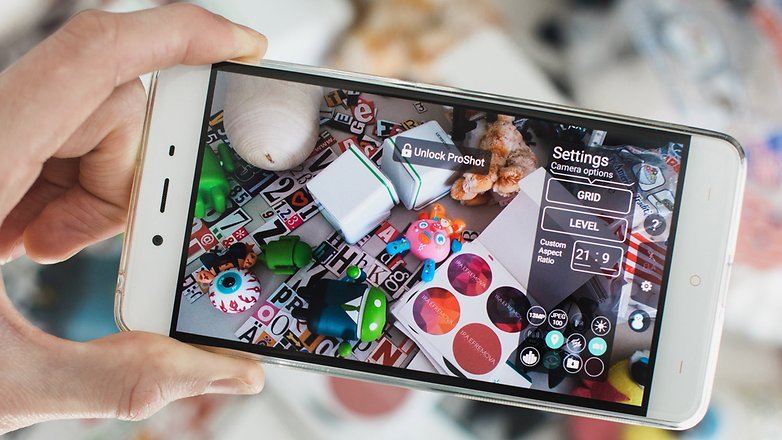 Camera FV-5
FV-5 also offers grid overlays, histograms and other similar options, but they're tucked away in the menus, making them less accessible than through ProShot's interface. You're afforded full control over ISO, light-metering, focus, white balance and the like. There's also an exposure bracketing feature that allows you take several photos in quick succession with different exposure values, letting you review them and choose the best to keep.
It's cheaper than ProShot, and worth it considering alongside that and a Manual Camera (see below) is there – if you're after high-quality manual control. There's also now a 'lite' version that gives you a taster of the app too.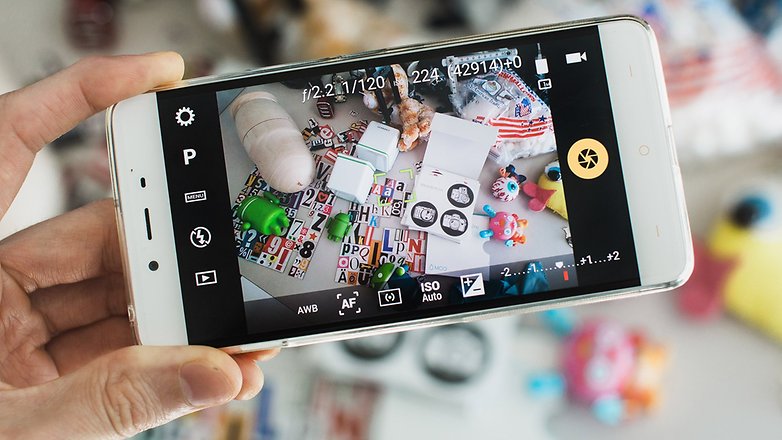 Open Camera
When you want a lightweight camera app, and you want it to be totally free, there's not much better than Open Camera. It has many of the same manual control features as premium apps and even offers up a handy home screen widget that lets you take a photo with a single press.
Using that widget isn't going to get you the best visual results from your camera, but when that isn't a priority, it's a handy button to have. Otherwise, the multitude of options provided in the app will help you get your pictures looking just the way you want.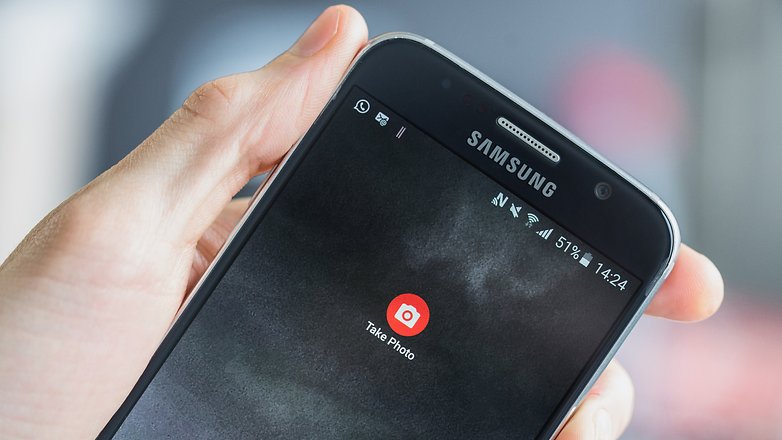 VSCO Cam
VSCO Cam isn't the most user-friendly camera on our list, but it is trusted by an awful lot of people and has been around for a long while. It's a little different to most of the apps we've seen in this list up until now though.
This is primarily because it combines - and indeed, focuses on - providing an Instagram-like capturing and sharing experience. There are a number of pre-made filters you can apply to your images to change the tone and feel, and the quality of those adjustments is one of the reasons to use VSCO Cam. And if they don't cut it, there are some rather unintuitive menus to dig your way through, in which you can adjust image settings manually.
The company killed the photo edit syncing feature it used to offer, but VSCO Cam still has some worthwhile skills.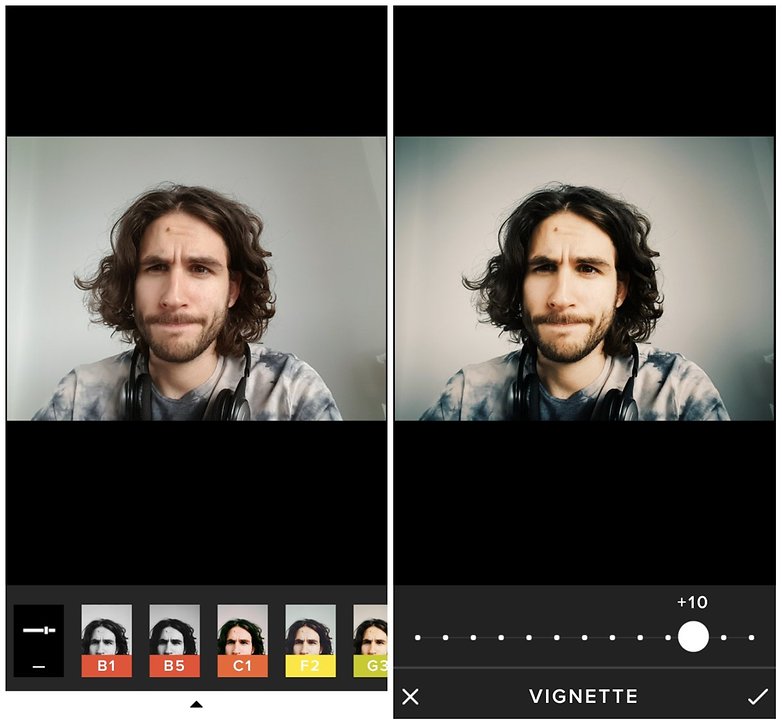 A Better Camera
A Better Camera is basically what it says it is: a superior camera app to the standard Android one that comes pre-installed on 'vanilla' devices. A Better Camera brings a number of interesting features, including group portrait settings, 'Sequence Shot' and the ability to remove unwanted objects from images simply. There's also a useful Best Shot option that takes multiple images then allows you to select the one you think looks best, and the ability to use focus and exposure metering from separate points.
A Better Camera also includes immediate post-processing, and you can record video with real-time HDR. Unfortunately, many of the app's best functions are only available via in-app purchase, so A Better Camera sometimes feels a bit like an annoying free-to-play game - for example, you get 5 free Super Shots, but then need to upgrade. Thankfully, the app's on sale at the moment so you can unlock everything for very little money.
If you take a lot of pictures, and are happy with a little investment, A Better Camera certainly lives up to its name – and more camera apps should make use of its slide-out grid gesture. If you want an app that lets you apply filters and easily edit the shots post-capture, you'll need to install another companion app called A Better Editor.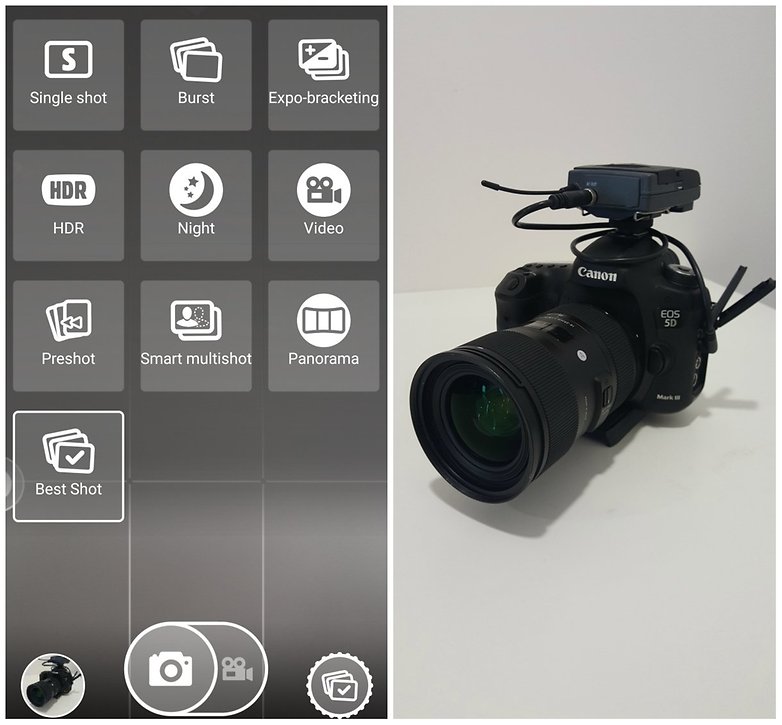 Camera360 Ultimate
Camera360 is hugely popular on the Google Play Store. It's a comprehensive camera app that's capable of pretty much anything. It uses a lens-filter system that can be applied before a picture is taken, meaning you don't have to wait until later to see whether your picture is fixable by adding a cheeky filter. It contains a huge variety of options and effects, even to the point whether you might wonder if some of them are truly a lot of use.
What's particularly good is that it's easy to use. It doesn't bury all of the options away in individual menus. This is something which other cameras lack - it's really useful to have everything in one place instead of going through several different screens.
It also brings across features like stickers and cartoon effects that you can apply to your photos easily enough before sharing or saving them. Those are features more often found in messenger apps like Line or WhatsApp, but some people will find having that ability directly in the camera app more useful.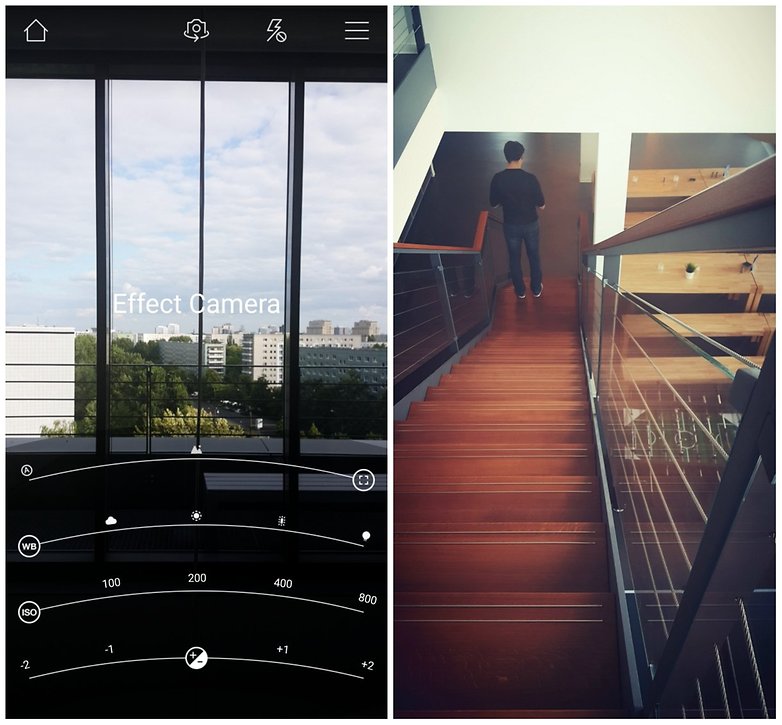 Manual Camera
Most camera apps are designed to make photography as easy as possible for the end-user. This results in some Facebook-friendly snapshots, but certainly not professional pictures. Experienced photographers may be more at home with Manual Camera, which provides a range of settings options that many other apps just don't offer.
Shutter speed, focus, white balance, exposure compensation – you get to control every detail of your picture. This app also lets you save images in the lossless RAW format.
So, if you take photographs pretty seriously, but still want to use your smartphone, Manual Camera is an excellent solution. As it's a paid app ($2.99) on the Play Store, you'll probably want to test out the compatibility checker before you cough up any cash.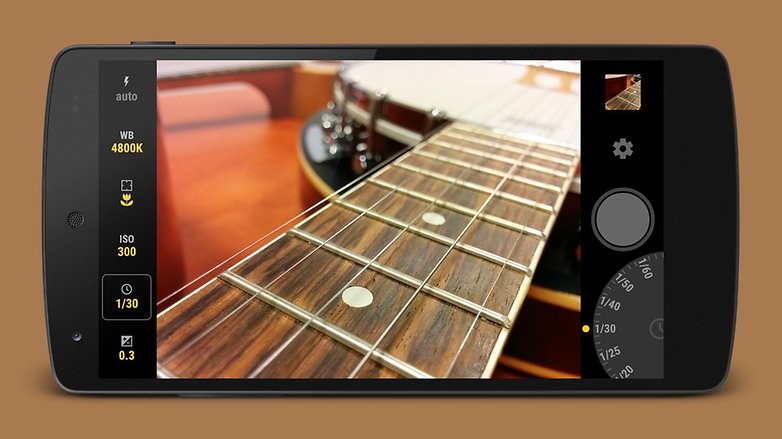 Pixlr
Pixlr has come a long way since it was a standalone image editor, and while it doesn't quite offer the same granular level of control as Manual Camera, it's an excellent choice if you need a good balance of tools alongside a set of really useful and impressive visual effects. There's even a perfectly functional gallery built in too that lets you show file size alongside the thumbnails.
It has the option of automatic image correction, and adjustments such as heal, focus and splash, it feels like a near-Photoshop level experience. Some of the effects and features are more useful than others. You can also add text to your photos with a number of different font styles or choose to pixelate or blur other parts.
Pixlr is an excellent all-rounder to pick, and is also free to download. Some filters and features require an in-app purchase but even without, it's worth a look.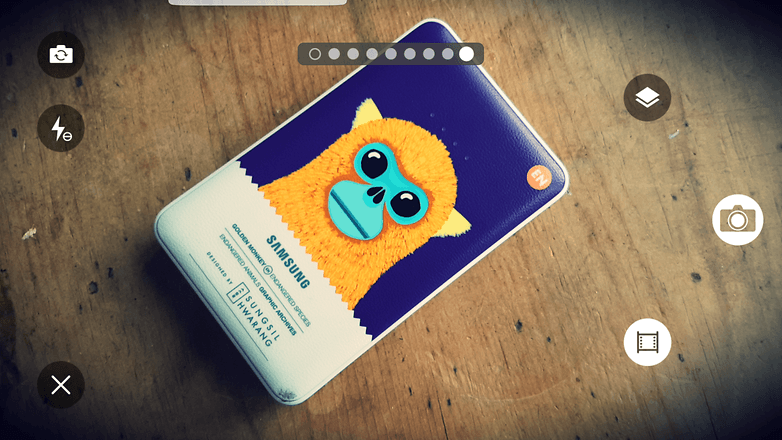 What's your favorite Android camera app? Let us know in the comments below.