Best flashlight apps for Android: 7 to brighten up your night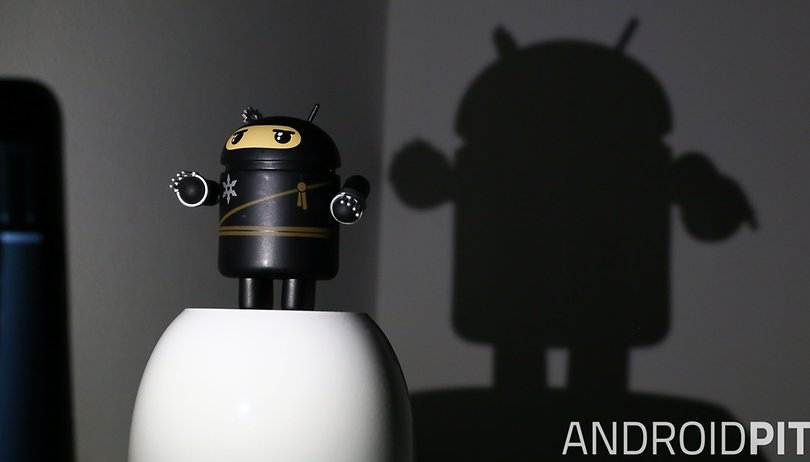 The inclusion of a dedicated flashlight app in Android 5.0 Lollipop means that some flashlight apps are having to close their shutters and sell off all remaining stock. However, just because it's made by Google doesn't by any means make it the best flashlight app on Android. In fact, there are some great alternatives. Never lose your cat, dog, or Peruvian chinchilla in the night again with our list of the best Android flashlight apps.
Smart Flashlight
Smart Flashlight belongs to the 'Smart Tools' canon of apps, which have been gracing Android with their elegance and usability for years. Smart Flashlight can use your camera's flash LED (if you have one) to emit a super-bright light, or you can turn your screen into an adjustable light instead. Smart Flashlight also has an accompanying widget, which you can keep on your homescreen and simply tap to switch on your preferred flashlight. Simply great.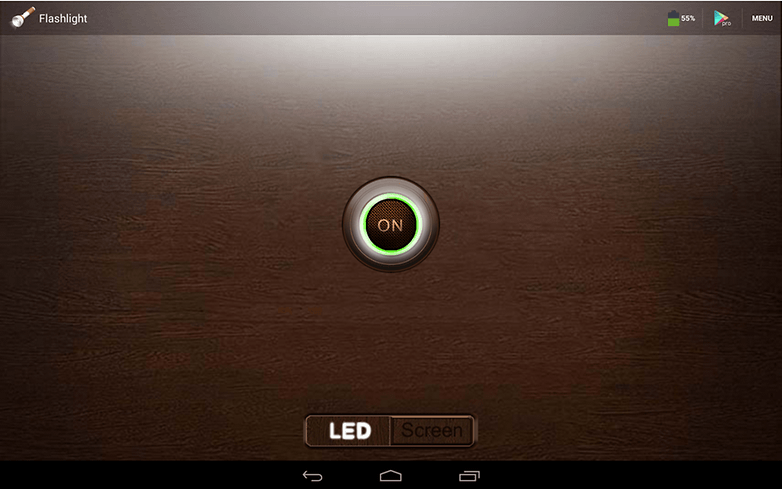 Fun Torch
The first of our more flamboyant flashlight apps in this list is Fun Torch. It's more customizable than most, letting you change the color and intensity of the light by swiping, and even featuring several different flashlight designs. You can, for example, have an unscrewed light bulb as your flashlight (where does it get its power from?), a Victorian-style paraffin lamp, or a hippie-esque flashlight covered in flowers.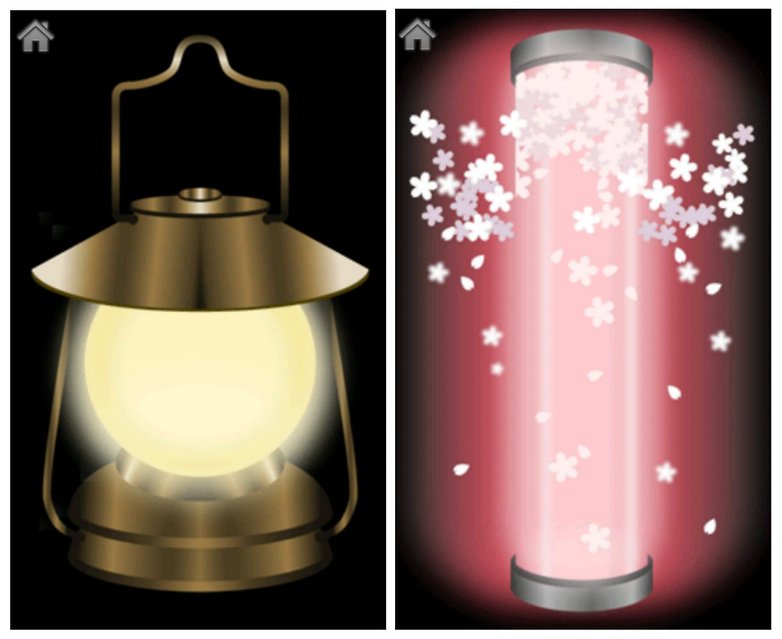 Torch - Tiny Flashlight
Torch - Tiny Flashlight is an old favorite. It's a tiny download that is simple to use and unintrusive - its simplicity has helped it to over 100 million downloads from the Play Store. The basic landing page is a power button, with your battery level above it, and a disclaimer to tell you that "continuous use may reduce battery life". Continuous use definitely will reduce battery life, as will any use at all, but it's nice to have a reminder of this when we first launch the app.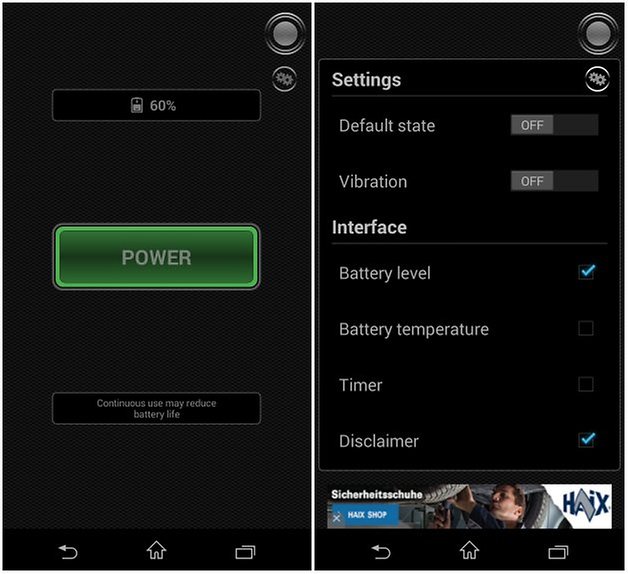 Color Flashlight
Color Flashlight might not save you when you're lost in the dark, but it's still great fun - even if you're lost in the dark. It features a whole host of colors, sizes, shapes and patterns into the Android flashlight app business. Are you at a festival or nightclub and want your friends to find you? Just type a message into Color Flashlight, set it to a garish color, and lift your hand in the air.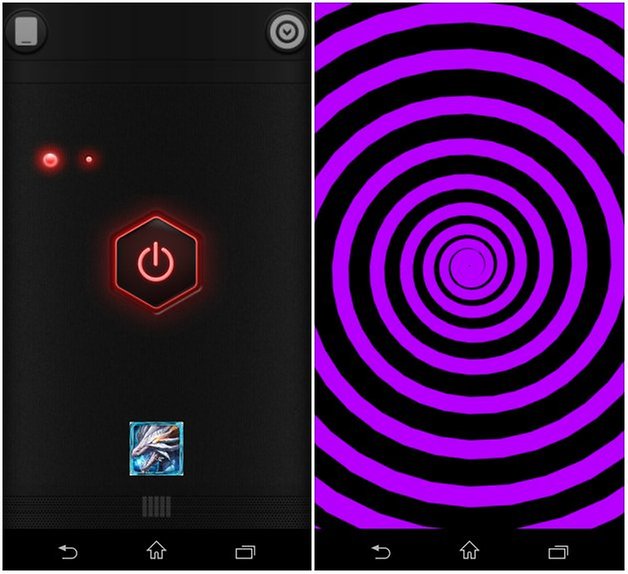 Torch Flashlight LED HD
Clocking up well over 50 million downloads in the Play Store, Flashlight HD LED is a no-frills flashlight, and includes a simple flashlight widget for quick-access from your home screen. Asking only for permission to access your camera (basically the bare necessities for a flashlight app), this is an undemanding and simple free flashlight gem for you to try out in the Play Store.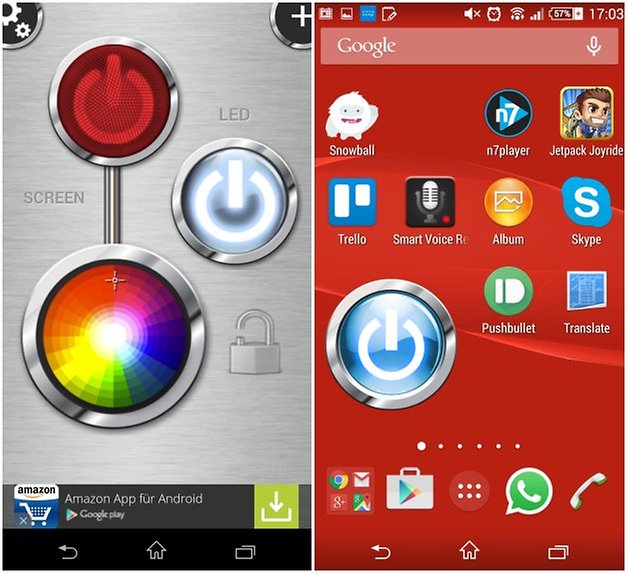 High-Powered Torch
You may be more familiar with High-Powered Torch by its more axiomatic former name, 'Best Flashlight w/Compass. The name may have changed but its shining feature - a compass - remains, making it an essential companion for those intrepid night-time treks into the jungle, or more likely the garden. It also has a "emergency alert" mode which is easy to access and makes the LED blink. Good for easily-disorientated people, or outdoorsy types.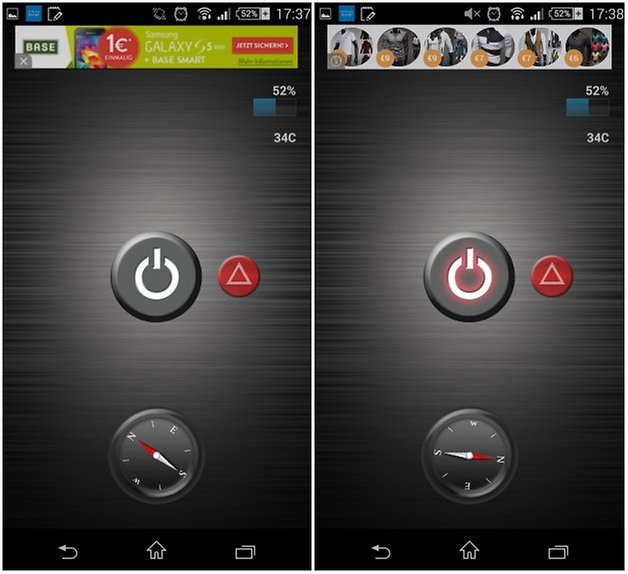 Super-Bright LED Flashlight
Super-Bright LED Flashlight is a flashlight, sure, but it's also a good-looking one, and it's brighter than the eyes of an extra in a Bonnie Tyler music video, and brighter still than my future as an amateur kite-maker. But it's not just super bright, it's super simple too. With an on/off switch and a speed dial for those times you want your flashlight to live up to its name and actually flash. There is also a button for that real flashlight "click". Nice.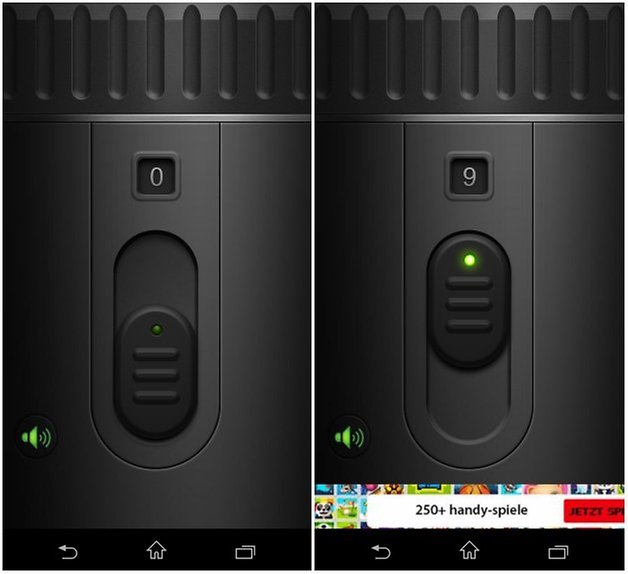 What is your favorite Android flashlight app? Let us know in the comments below!
Updated by Robert Zak on May 6, 2015