Get spooky with our favorite Halloween apps for Android
It's time to get in the Halloween spirit, so we wanted to share some of our picks for the best Halloween apps to help you do just that. Get ready to spook and be spooked. Here are our top five picks.
After you've done the basics like getting some Halloween wallpaper and ringtones for your Android phone, it's time to go all out. So, while you're watching a scary movie or two on Netflix, download these Halloween apps and give them a try.
Ghost In Photo
Halloween is all about having fun and spooking your friends. This app can take photos, or use ones from your gallery, and add a ghost to them. There are, naturally, several ghosts to choose from and you can use more than one per photo. Plus, you can adjust the opacity to make it blend in better and look more "real" if you desire. The app contains ads, but they don't get in the way too much. See if you can spot all the ghosts in the photo of our IFA reporters below.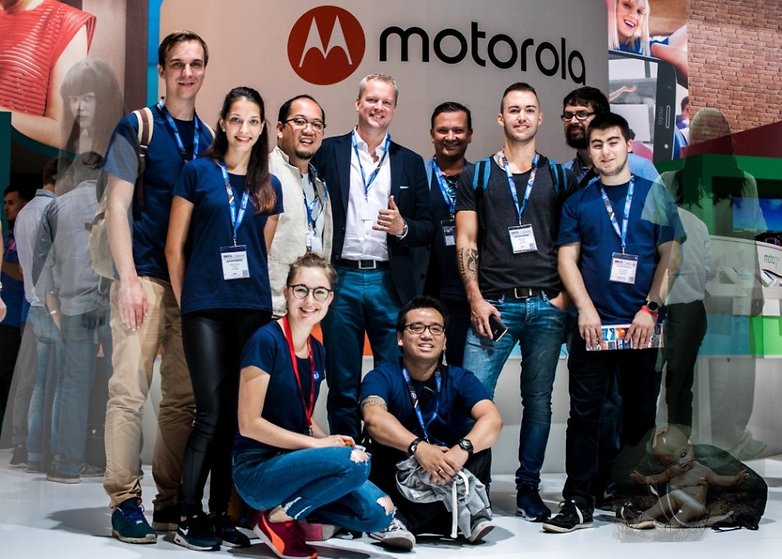 Voice changer with effects
This popular voice changer has been downloaded more than 50 million times. It allows you to record your voice, and then apply different filters to it. These effects range from hilariously high-pitched helium to robots and creepier things like monsters and zombies. Once you've recorded your voice and previewed your effect options, you can send your creepy voice clip to friends and family through WhatsApp or email for a laugh.
Zombies, Run!
If you want to get in shape but you lack inspiration, how about being chased by zombies? With this app, you have to get up off the couch, put your headphones in, and run like mad to survive. You'll hear the zombies breathing down your neck as you run for as long as you possibly can to collect supplies for your home base. You can use the app whether you sprint in the park or jog on a treadmill, and it's absolutely terrifying, even if you play your own music at the same time. If you like to track your runs and see maps after the fact, the free ZombieLink platform allows you to do so online as well.
Into the Dead
While you're waiting for your friends to put on their werewolf makeup, you can avoid boredom by killing some zombies on your Android smartphone. Our first recommendation is the endless runner Into the Dead because it's so addictive. You're running through an eerie, foggy field trying to dodge the undead and you can shoot them along the way. Download Into the Dead today and see how long you can survive the hungry horde.
Dead Trigger 2: First Person Zombie Shooter Game
If first-person shooters are more your thing, Dead Trigger 2 is a solid, popular title. In this game, you play as a survivor and complete missions while destroying zombies that range from human-sized to larger, more demonic enemies. It feels more like a console game, and there is a lot of complexity and detail in the maps. The controls are intuitive and the combat is simple and fun without being overwhelming or clunky.
How do you get into the spooky spirit? Do you have any other favorite Halloween apps to recommend? Let us know in the comments!