Best radio apps for Android: 5 that offer you a lifetime of listening
To some people radio may seem like a bit of a fusty medium, but the rise of smartphones has given a whole new meaning to the word. Radio no longer means huddling around the kitchen table for the early evening news. Radio apps let you listen to on-demand shows, livestreams and podcasts, all whil adapting their recommendations to your tastes. You now have access to everything - from the most niche podcasts to the biggest commercial stations - right at your fingertips, so you can spend the rest of your life listening to your favorite stations or discovering new ones.
With that in mind, here is our list of the five best radio apps you can get for your Android device.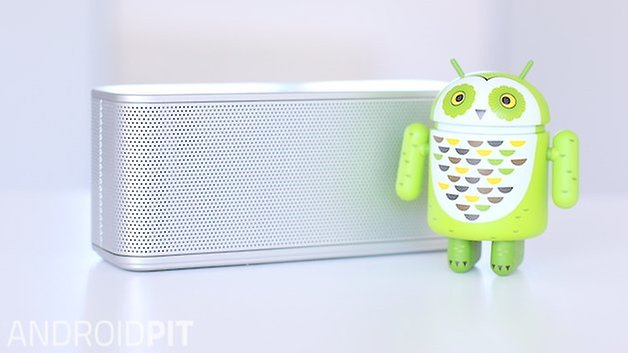 iHeartRadio
iHeartRadio is quite possibly the most complete free radio app on the Play Store. It's completely free, and lets you browse through music, podcasts, and live-streaming radio stations all over the US. It's the perfect combination of on-demand and live listening, letting you set favorite stations and create stations based on your listening tastes. The app has expanded recently, and now has a Chromecast version, an Android Wear version, as well as iHeartRadio for Auto, which is designed specifically for in-car control and listening.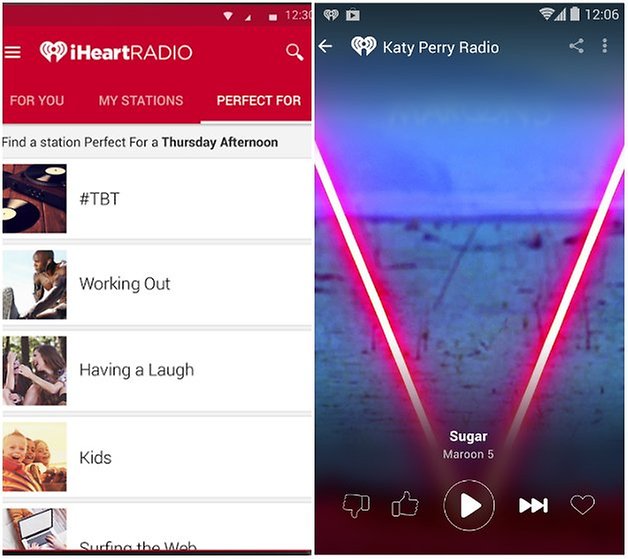 iHeartRadio Free Music & Radio

iHeartRadio for Auto

TuneIn Radio
TuneIn is a free radio app with a more international focus that iHeartRadio, letting you tune into over 100,000 radio stations all around the world. With TuneIn you can follow your favorite stations, musicians, sports teams or talk shows, so you can easily track when they're going to be on the air.
If you're at a bit of a loss for things to listen to, you can use TuneIn's Browse feature to look for radio stations, music or topics that are currently trending, or check out its list of the most popular podcasts, which you can listen to on-demand.
TuneIn Radio - Radio & Music

XiaaLive - Internet Radio
With 50,000 stations around the world, XiaaLive may not have the same ludicrous amount of choice as TuneIn, but let's not quibble, it's still pretty impressive. Xiaalive is free, and a great organizer of internet radio, letting you save your favorite streams and stations, as well as add your own categories and tags so you can quickly access them.
XiaaLive can also act as a radio alarm (remember when we used to have those by our beds?), so you can choose from one of the thousands of stations or playlists, and have it wake you up in the morning. Another old-school feature we like is the option to 'scan' for stations like you would on an FM radio. On top of all that, XiaaLive is pretty tweakable too, with plenty of themes, skins, and sound effects.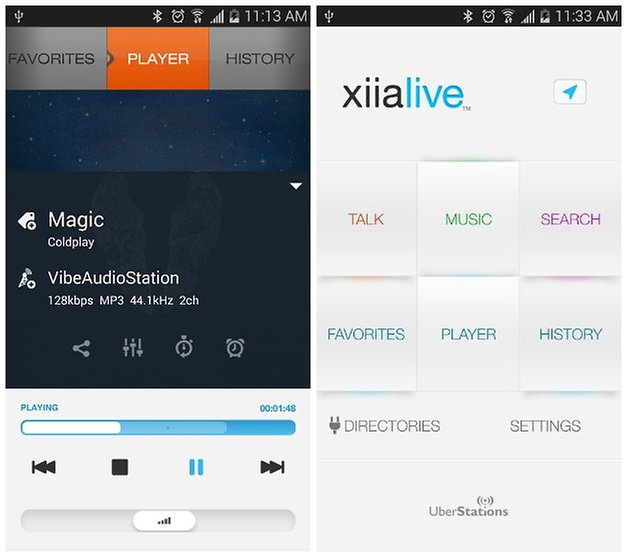 XiiaLive™ - Internet Radio

Pandora Radio
Pandora Radio is another one of those free radio apps that stretches the traditional boundaries of what radio is. It was Pandora who pioneered the idea of a playlist that adapts to your tastes, so it's no surprise that the options to create up to 100 of your own personalized radio stations are first-class.
There are no live radio streams or podcasts here - Pandora is purely focused on the music, but it does it remarkably well. It has a smaller selection than the likes of Spotify, but there's plenty of more underground music here that you won't find elsewhere. It may lack the depth of rival services, but if you're looking to quickly be thrown into a world of musical discovery with minimal messing around, then look no further.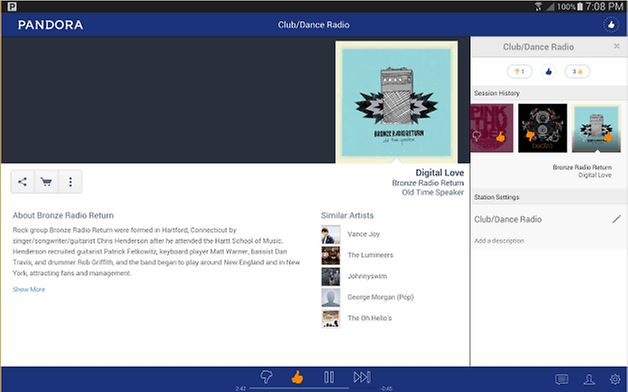 Pandora® Radio

Spotify
Can Spotify really be considered a radio app? Not if you look at it in the old-school sense of tuning into specific show at specific times, but the Radio feature in Spotify makes great use of the app's unbeatable collection of 20 million songs.
Using Spotify's Radio feature, you can tune into digitally curated playlists based on the music you've been listening to. You can also tune in to 'genre stations' on Spotify, which are great if you want to explore a particular genre without having to do the legwork. Better still, when songs play on these stations, you can give them a thumbs-up or thumbs-down, and Spotify will adapt the station to your tastes.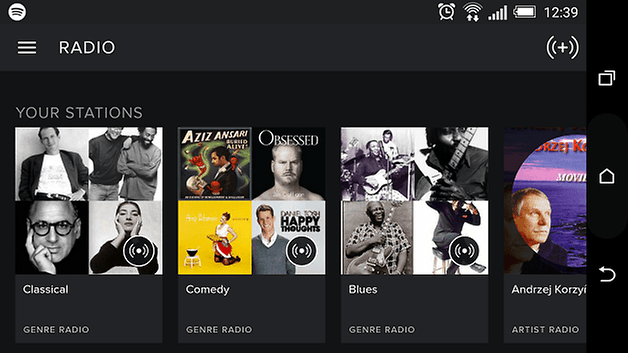 Spotify Music

Do you still listen to live radio, or do you prefer your radio stations to be more personalized? Let us know in the comments, and tell us if we've missed out your favorite radio app.