Best Android tablets for kids 2015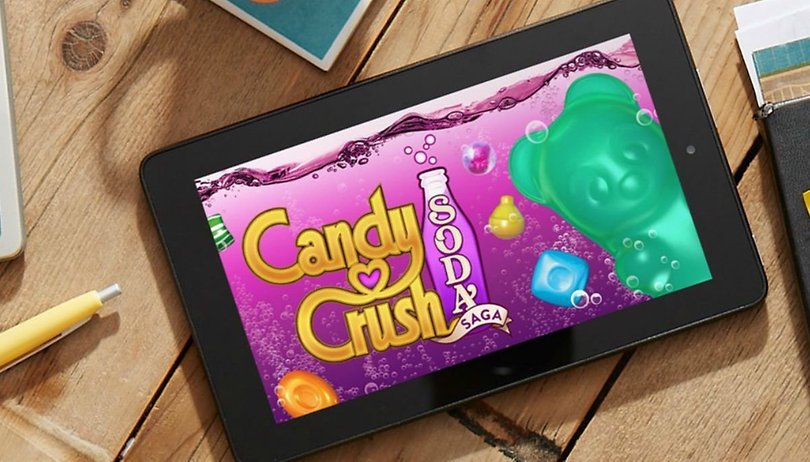 With Christmas fast approaching, we've decided to tackle the subject of the best Android tablets for kids. Your rugrats are sure to be asking for a tablet of some kind, and assuming you aren't prepared to pay an outrageous price for an easily-breakable Apple iPad, these are some the best Android tablets for your little ones.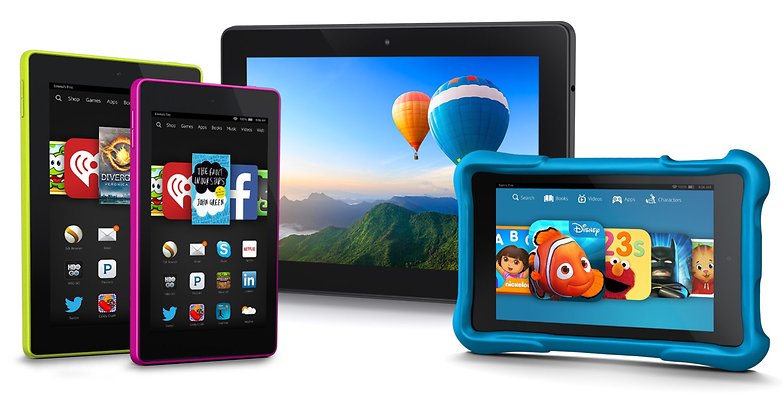 1. Samsung Galaxy Tab 3 Lite (7-inch) – Samsung's low-cost option
It's hard to choose a best Samsung Tablet for kids because there are so many options, but the Galaxy Tab 3 series offers some good choices. The Galaxy Tab 3 7-inch model costs just US$79.99 and provides nine-hour battery life and a 2 MP rear camera. It also supports microSD cards, so it can hold more data.
The Tab 3 Lite costs less than US$100, so it is limited in its performance and capabilities. It has a 1,024 x 600 resolution display and 1 GB of RAM, but it still has access to the Google Play Store so its apps are the same as most of the other tablets on our list.
One Samsung tablet I wouldn't recommend for kids, contrary to many internet commentators, is the Samsung Galaxy Tab 3 Kids 7.0. It's basically an expensive, watered down version of this model, and you could do just as much as with a normal tablet, a nice case, and the tweaking of a few parental control settings.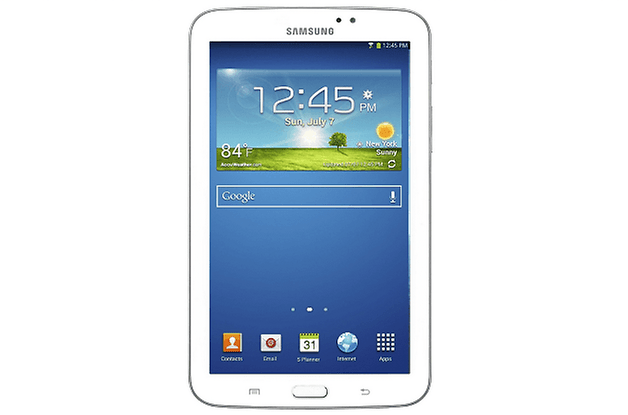 2. Samsung Galaxy Tab 4 (7-inch) – best value 7-inch tablet
The newer and more expensive version of the Galaxy Tab 3, the Galaxy Tab 4, is another excellent tablet for kids. It's very similar to Tab 3, but has a better display (1,280 x 800 pixels), more RAM (1.5 GB) and a front-facing camera. The latter feature means that your kids can conduct video calls with Skype, which is an important feature for many. It's also slightly lighter and more rugged than the Galaxy Tab 3.
The Tab 4 is arguably the best tablet in the 7-inch category, featuring multi-user support for up to eight family members, including separate log-ins to access their own individual apps, preferences and emails. What's more, it has a dedicated kids mode, which simplifies the interface and allows parents to track how much time their children spend on it.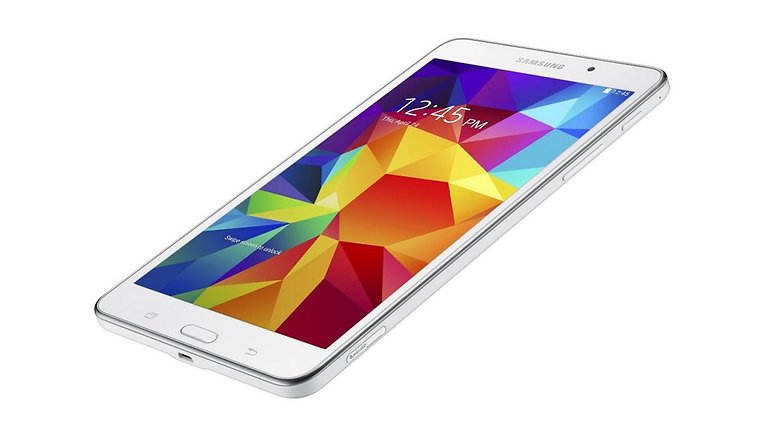 3. Tesco Hudl 2 – Great display and stock Android experience
The Tesco Hudl 2 offers near-unbeatable value for money, although I suspect it will be overlooked by many potential buyers, despite how much it has to offer. Its features include a Full HD screen, the latest version of Android 4.4.4. KitKat, a quad-core processor, and expandable storage via SD card. It's a surprisingly solid device.
The Tesco Hudl 2 is ideal for kids because of its rugged construction and rubberized rear that offers good grip. It also comes in a number of funky designs. The Hudl 2 also employs a range of parental controls, including the previously mentioned time-limit feature, and the ability to assign age groups to user-profiles, which cleverly restricts what content is available.
The Tesco Hudl has an HDMI port so you can even connect it to a TV screen if you want to show off pictures or apps on the tablet to the whole room, and it also can be bought with a number of cases and accessories specially designed for children.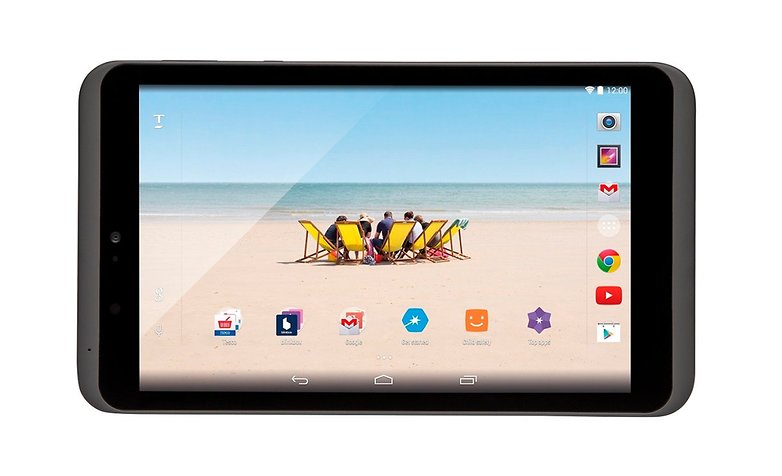 4. Amazon Fire 7" – the cheapest
The Amazon Fire 7" is a US$49.99 Android tablet and for this reason alone it is a good choice for kids. As you might expect, you don't get a ton of great features for US$49.99. This tablet has its limitations, not only in hardware specifications but also functionality.
But is also incredibly cheap, offers rear and front-facing cameras, and expandable storage options, and Amazon claims it is "almost 2x more durable than the latest iPad Mini" (for reference, the iPad Mini pricing starts at US$399).
The Fire 7" only has access to Amazon's app store, not Google's, and displays Amazon promotions on its screen (you will have to buy the US$64.99 to get the tablet without these special offers), but if you can accept that it is partly a marketing tool for Amazon, you'll find it's a terrific value piece of hardware.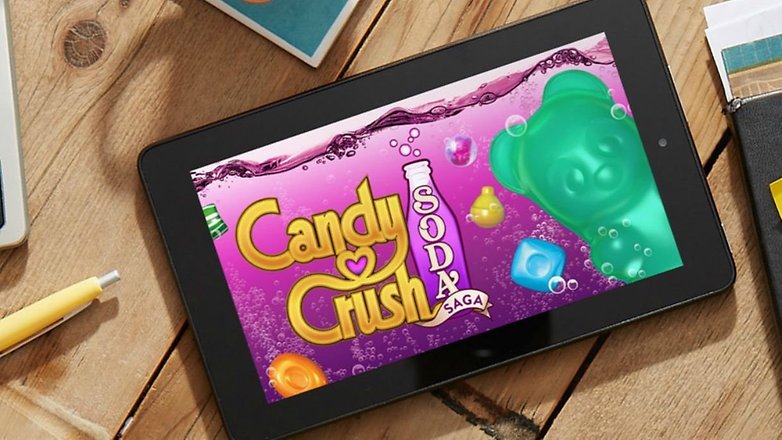 5. Amazon Fire HD range – strong performance and build quality
The Amazon Fire HD series is a brilliant choice for youngsters. It's not just attractively priced, but also primed to take advantage of Amazon's Kindle store, which offers millions of books, apps, and games.
The Fire HD comes with regular tablet features such as front and rear cameras, for taking photos or Skyping with friends or family, as well as some additional functionality targeted specifically at families. This includes the ability to have multiple user profiles on the same device, so each family member will have access to their own email and social media accounts. There are also a number of parental controls to make sure kids stay safe online, as well as restrictions on how much time the tablet can be used for each day.
You can buy the Kindle Fire HD 6 and 7 in a "kids edition", which has the same great functionality plus a 2-year guarantee, a "kid-proof" case, and a year's subscription to Amazon FreeTime Unlimited, which gives exclusive access to thousand of handpicked kid-friendly books, movies, TV shows, educational apps and more.
The kids edition costs US$149 and US$189 for the 6-inch and 7-inch versions respectively, while the regular Fire HD 8 costs US$149 (and this is probably the best version to go for as long as your kids are careful with it).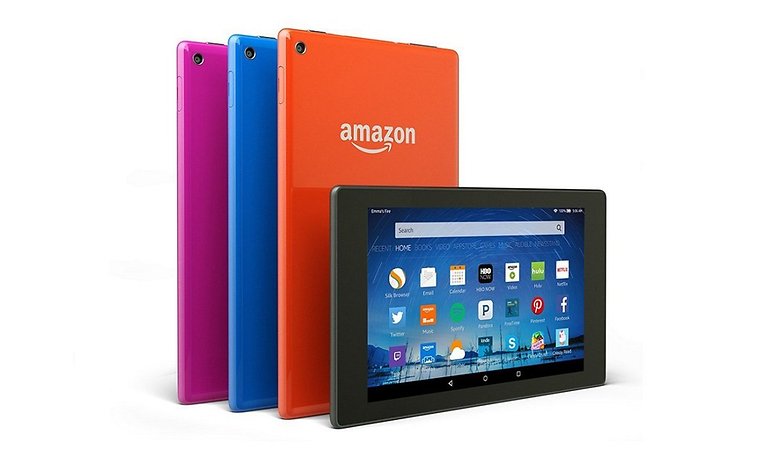 What do you think the best tablet for kids is? Let us know in the comments.