Top 5 time-killing apps to slay your boredom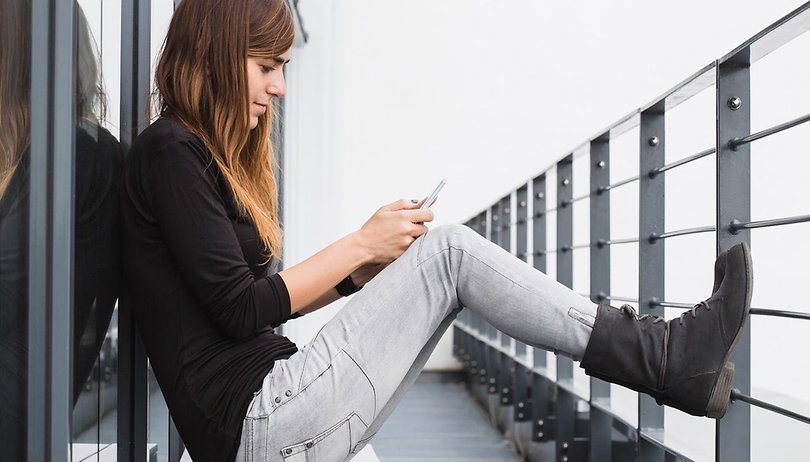 For those idle moments when you're waiting for someone to arrive, traveling for ten minutes on the bus, or bored before bed, it's good to have an app or two at the ready. Here I've tried to collect some of the best apps for killing time that aren't just time-wasters.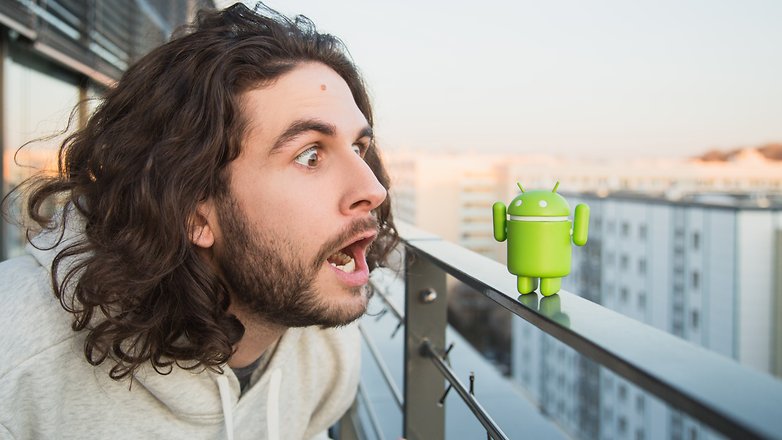 1. Quoter
Quoter gives you a daily quote on a contemplative background. There's also a list of the most popular quotes that you can scroll through at your leisure. If there's one you particularly like, you can customize the font, and background and text color, and then share it with friends or use it as a background. A little heart button lets you save your favorite quotes to a dedicated page.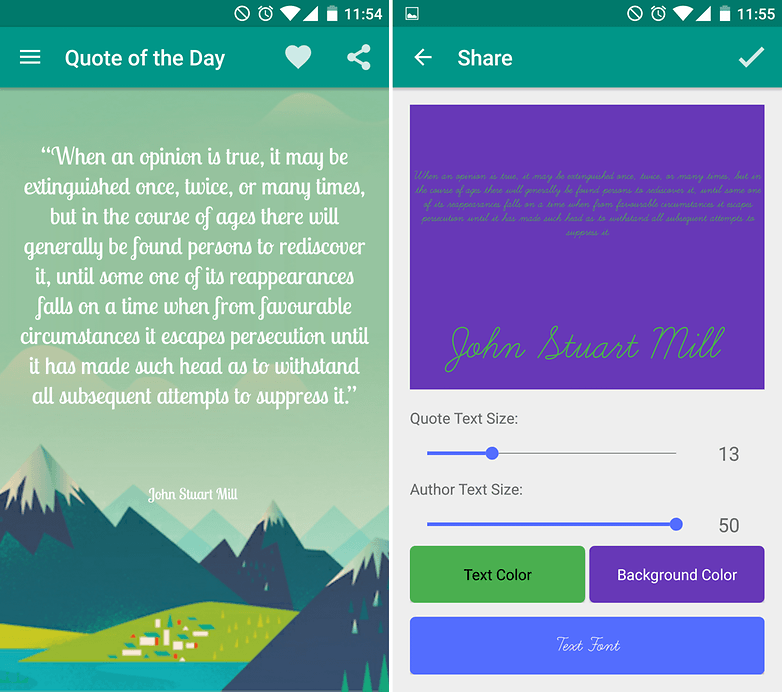 2. Today's Word and VoLT
In a very brief spare moment, e.g., while waiting for a lift, Word of the Day is there for you. Set a time and the app will send you a daily notification with a word and definition. Take a look at the word of the day and have a little think about it; internalize it; enter the lift.
Words from the previous 30 days are stored on a separate page, and you can save words that you particularly like or wish to return to.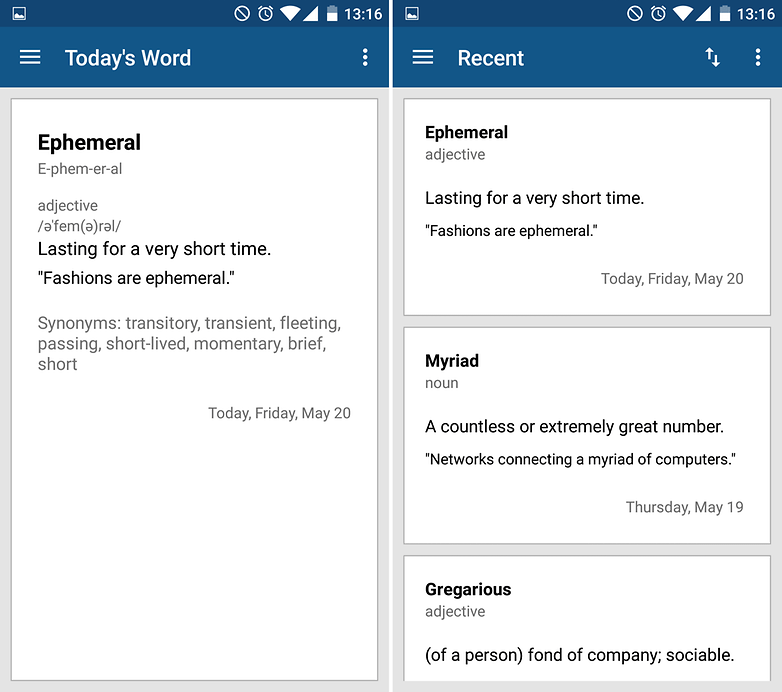 VoLT offers a deeper way to expand your vocabulary. Swipe through cards that offer a definition, a memory key, a selection of synonyms and antonyms, and usage examples to see how much your brain can store. Star word cards for later revision or share a particular word with friends, if you feel so inclined.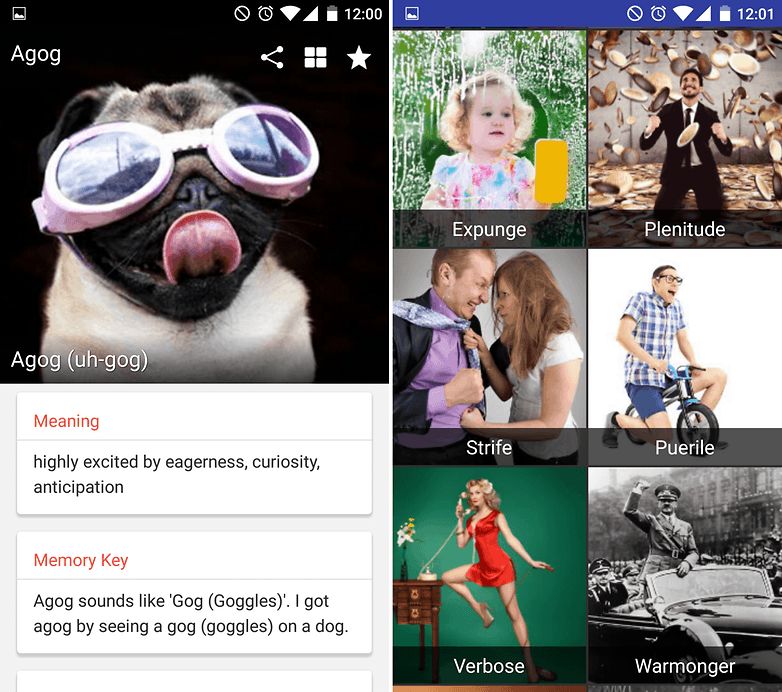 3. StumbleUpon
Make your free time a place for serendipitous discovery by installing StumbleUpon. Select a few areas of interest and the app will feed you articles, images, videos and more that you can swipe through, like or dislike, share, or save for later in custom lists. It's the perfect app for when you're not sure when you're about to be interrupted, as you can zip through material at a pace of your choosing and save any longer or more interesting bits for later.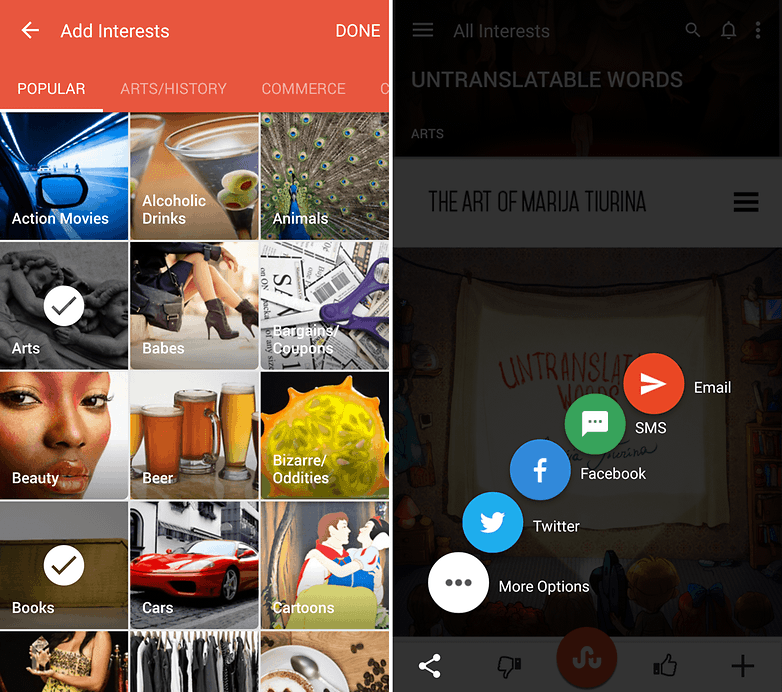 4. Memrise
Why not learn a language in idle time? Memrise is a totally free memorization tool that tries to wheedle words and phrases into your long-term memory using cards with prompts, which the app calls Mems, to help you remember. Once you've gone through a few, you can revise what you've covered by attempting a variety of test modes.
There are almost 100 languages available in Memrise, as well as other topics, like famous works of literature, art history, geography, JavaScript, the list goes on. Suffice to say, the range is extensive.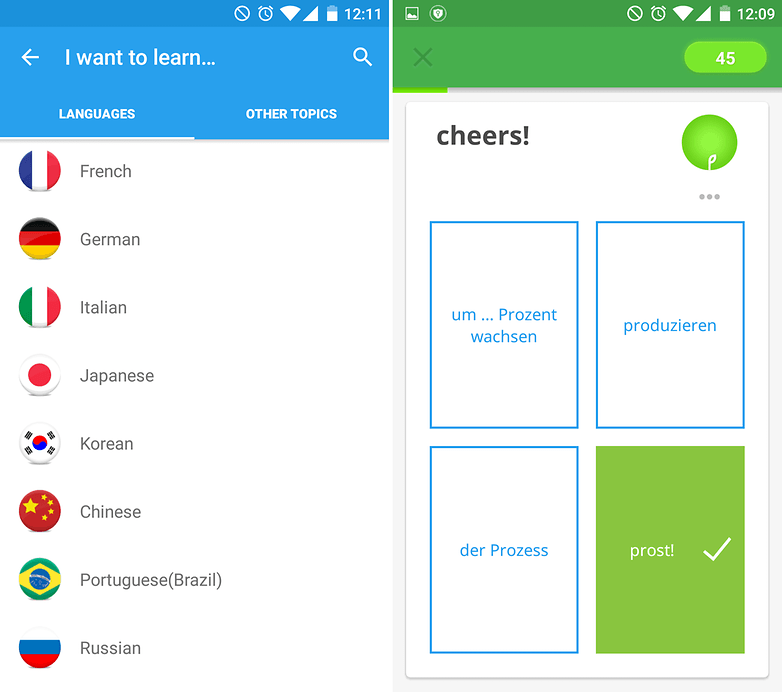 5. Slide for Reddit
Many of you no doubt know all too well the time-killing potential Reddit has to offer. An official Reddit app was launched recently, but my favorite way to browse remains Slide. As the name suggests, the app works through slide gestures, letting you access menus from the side of the screen and flick through different subreddits with a swipe gesture from the center of the screen. It's smooth and handsome, with customization options included, allowing you to change the colors of different subreddits.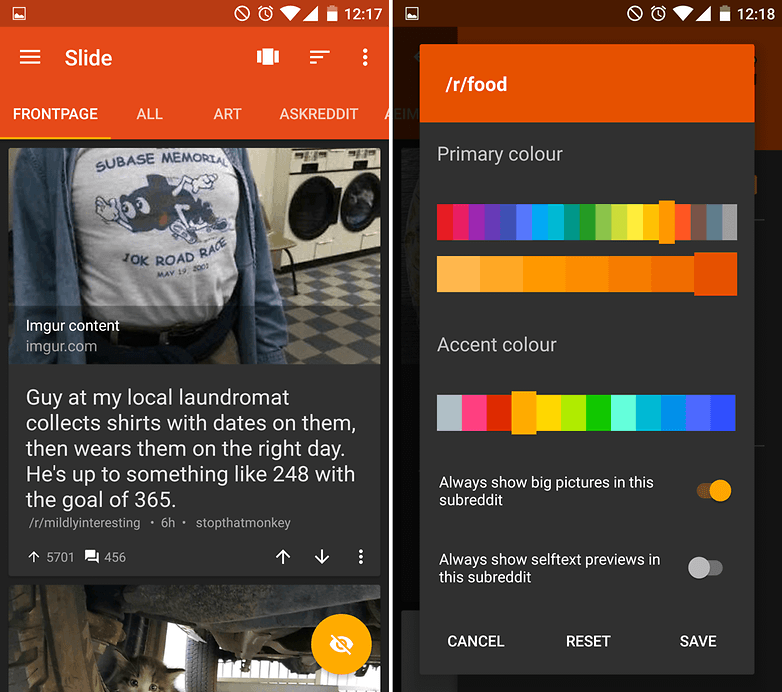 What apps do you turn to in times of ephemeral boredom? Let me know in the comments.