The best apps for your new phone or tablet
The mince pie has been eaten, the carrot chomped and the brandy sipped – and there's a shiny new Android device waiting for you to unwrap it. While every new Android comes with Google's stock apps and the odd manufacturer-specific one, the real fun starts when you hit the Play Store. Here are 20 of the best apps for your new phone or tablet.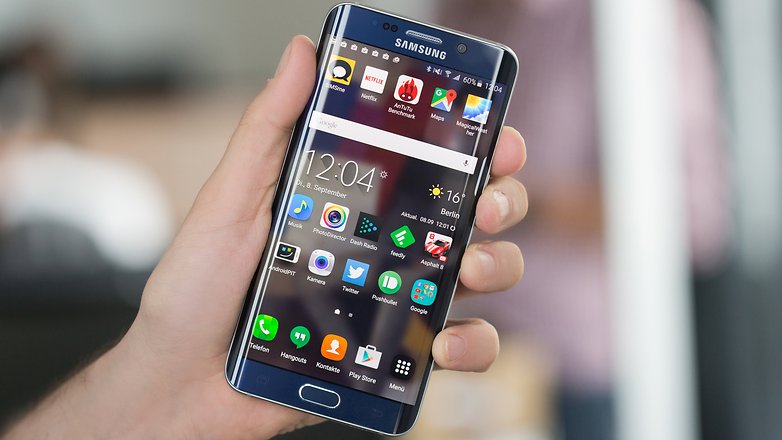 Adblock Browser
If you're on a metered mobile data plan, every megabyte counts. And with many websites serving up more ads than content, getting rid of advertising can save you a lot of cash. As the name suggests, AdBlock Browser blocks ads, although by default it lets some approved ads through. That's a setting you'll want to change, fast.
Adblock Browser for Android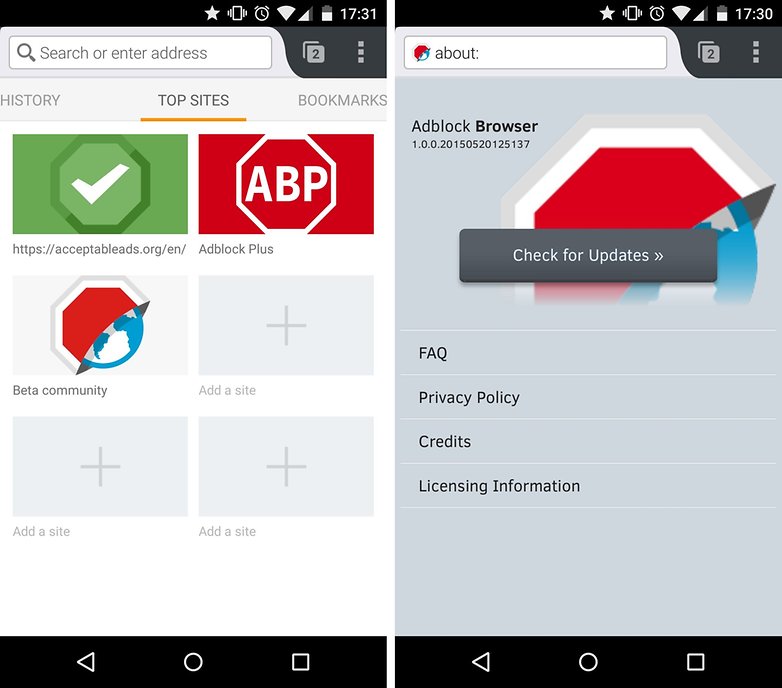 Citymapper
If you're in a city and you rely on public transport, Citymapper is a must-have app: it plans your journey, it warns you of delays, it tells you what the weather's going to be like and it can even track the calories you've burned on your commute.
Citymapper

Dropbox
You've already got Google Drive, but when it comes to syncing files across multiple devices Dropbox is the daddy, especially in the business world. It does more than just sync files, although of course it does that very well: it also enables you to edit Microsoft Office documents on your device and back up your photos and videos automatically. That last one's optional, because the free version only gives you 2 GB of space.
Dropbox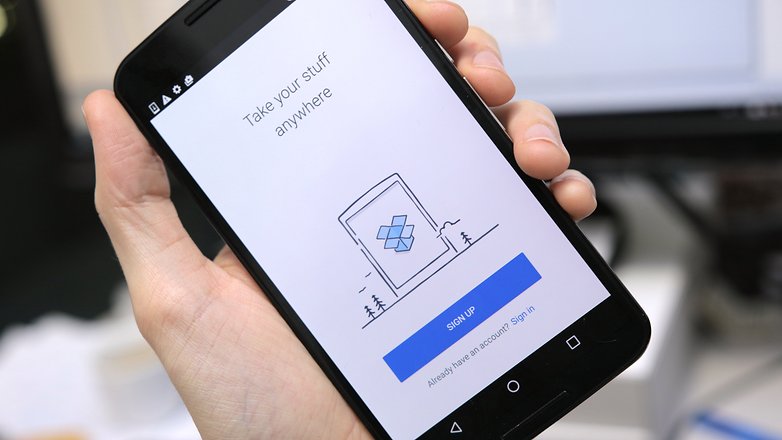 Google Photos
The big deal here is free, unlimited storage. That, and the fact it offers the option to "free up device storage", which removes photos from your device when they've been safely stored in the cloud, makes Google Photos a must-have for smartphone snappers. It has some decent editing tools too.
Google Photos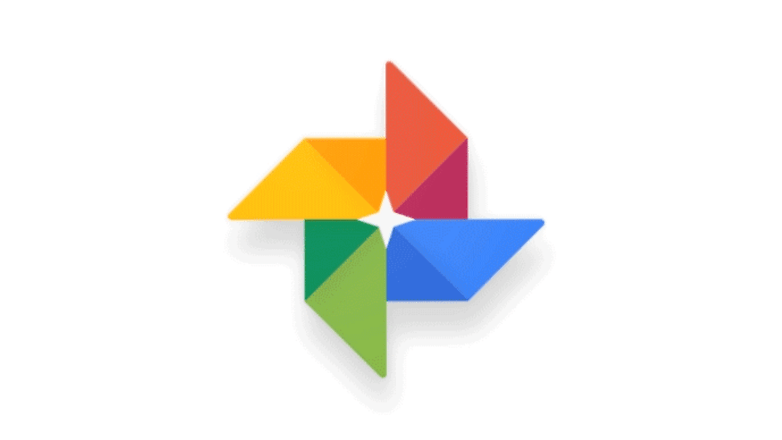 Instagram
Instagram's famous for people sharing photos of their lunch, but it's also where your favorite pop stars, actors and athletes like to hang out and post pictures. It's a great way to share photos with friends and see what they're up to and its built-in filters can make even the dullest day look fabulous.
Instagram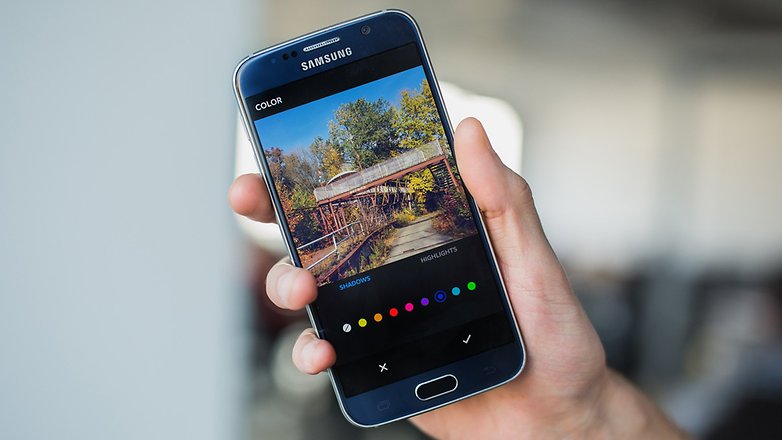 Microsoft Translator
You're not seeing things: we're recommending a Microsoft app. That's because Microsoft Translator is brilliant. It works on smartphone, tablet and Android Wear, it translates to and from Chinese, English, French, German, Italian and Spanish in real time, and it can help you with spelling and pronunciation too. C'est bon!
Translator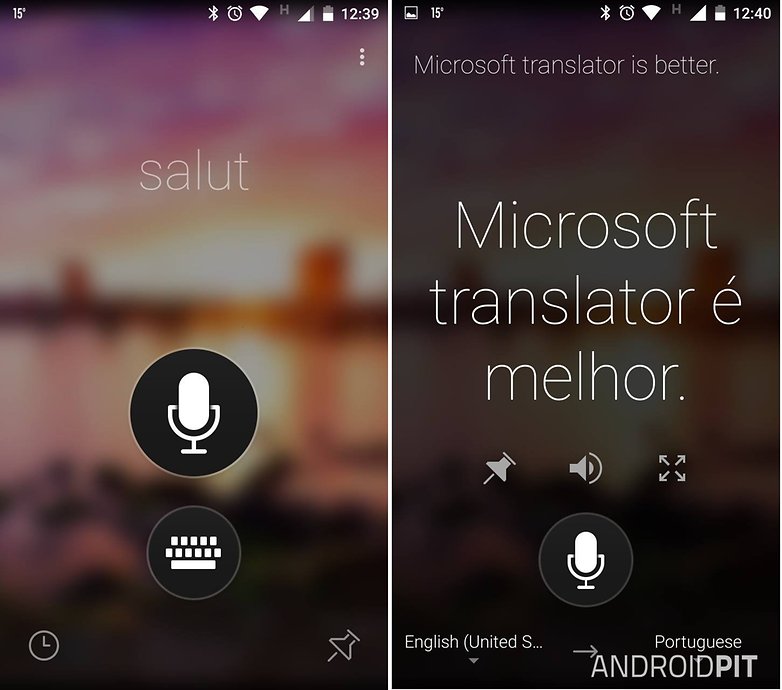 MyFitnessPal Calorie Counter
There are many health and fitness apps on the Play Store, but very few of them are as smart as MyFitnessPal's Calorie Counter. It has a database of more than six million foods, it can use your phone as a barcode scanner to save you inputting things manually and it works with pretty much every fitness tracking device on the market.
Calorie Counter - MyFitnessPal

Periscope
Periscope is essentially the video equivalent of Twitter, enabling you to livestream video to your adoring fans or add hearts to other people's streams. The Twitter-owned app lets you make streams friends-only, and if people can't tune into the live broadcast, you can make your Periscopes available for later viewing. It's a lot of fun.
Periscope - Live Video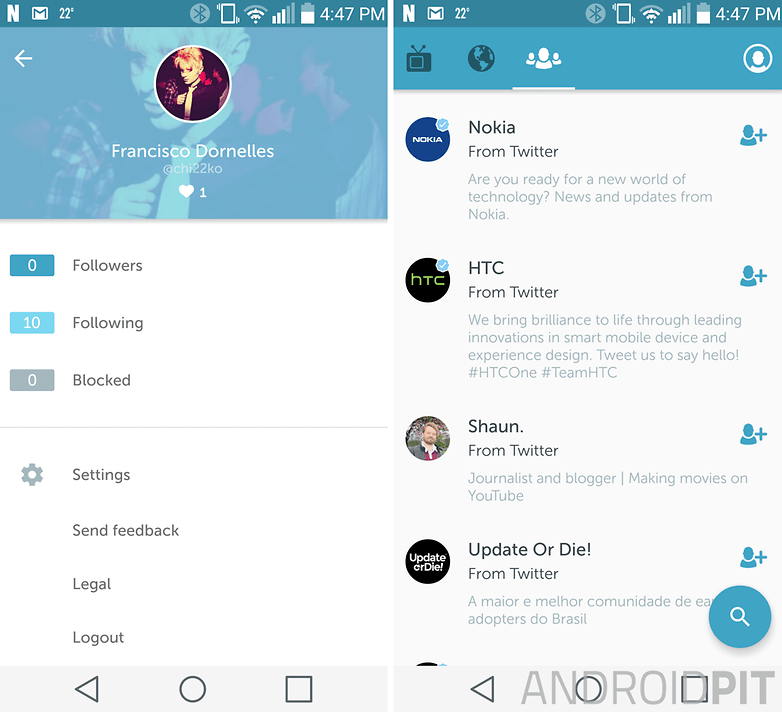 Photoshop Lightroom
Can you really get the magic of Photoshop on your phone? Yes! Photoshop Lightroom is now free – it used to require an Adobe Creative Cloud subscription, and the desktop versions of Photoshop still do – and it offers stacks of genuinely useful editing tools to make your smartphone snaps shine.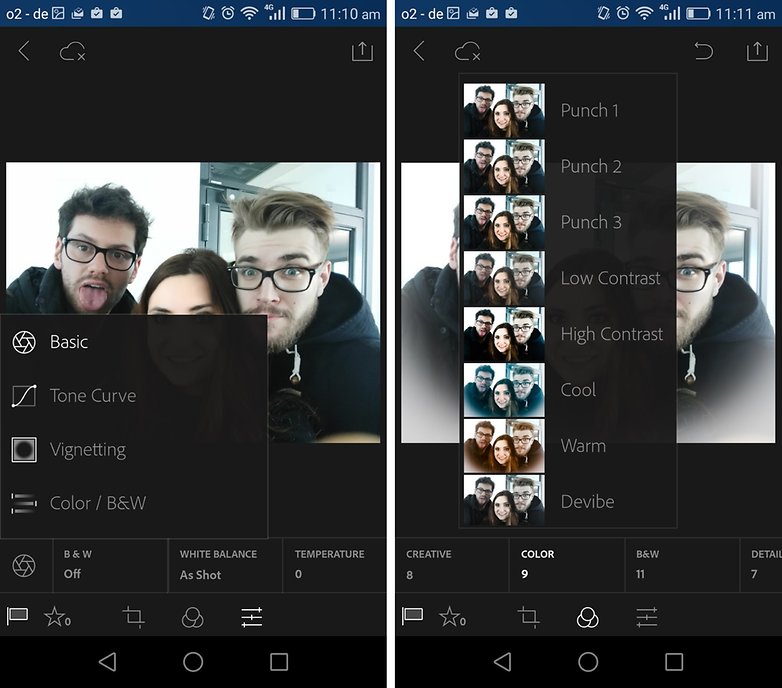 Plex
It takes a bit of fiddling to set up, but Plex is worth the effort: it organizes your music, video and photo collections and streams them to any device. For example, you can stream video to a Chromecast, or get content from your phone on your tablet and vice versa. It's clever stuff.
Plex for Android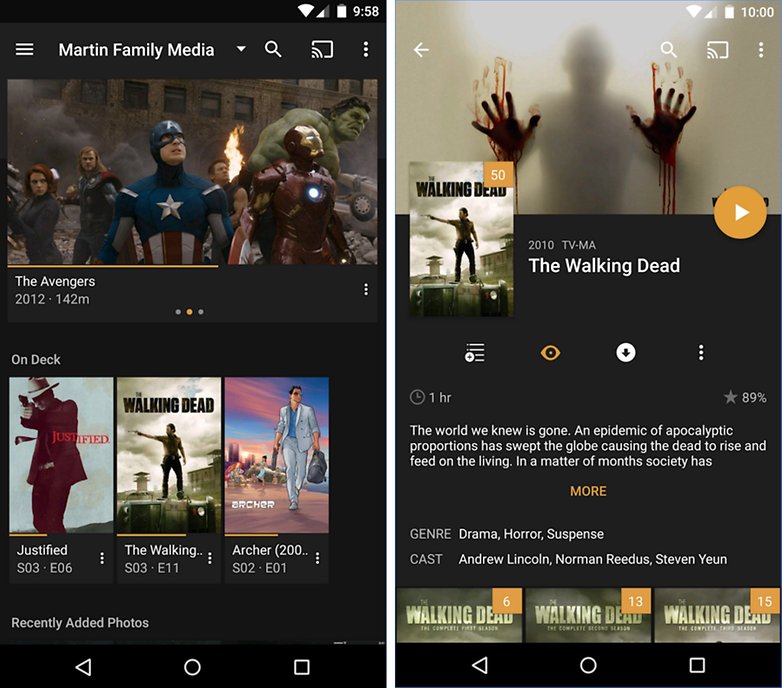 Pocket
Pocket is one of those apps that'll make you wonder how you ever managed without it. It's a read-later service, enabling you to send any content to Pocket and then pick it up on any device. It's compatible with a range of third-party apps such as Flipboard, Facebook and Twitter too.
Pocket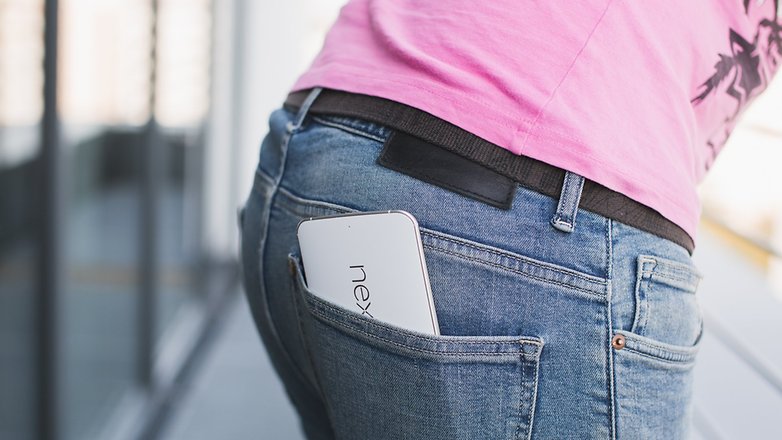 Snapseed
We've already recommended Google Photos and Photoshop Lightroom, but there's a third imaging app you should install: Snapseed, which comes from Google. It's really powerful without being intimidating, and it can truly transform your photos.
Snapseed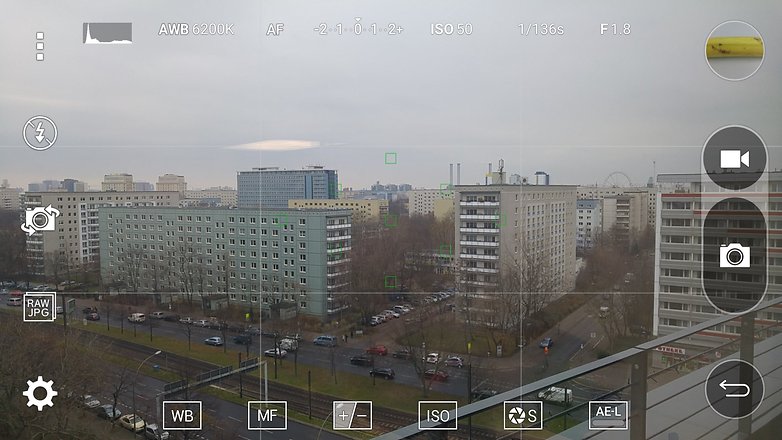 Spotify Music
Skip the free version and pay for Premium: that gets rid of the ads and, judging by recent news reports, will give you access to musicians such as Adele and Coldplay even if they refuse to license their music to the free version. Spotify is the king of audio streaming, and its curated playlists are particularly good. Or you could try Apple Music. Ha ha! We kid!
Spotify Music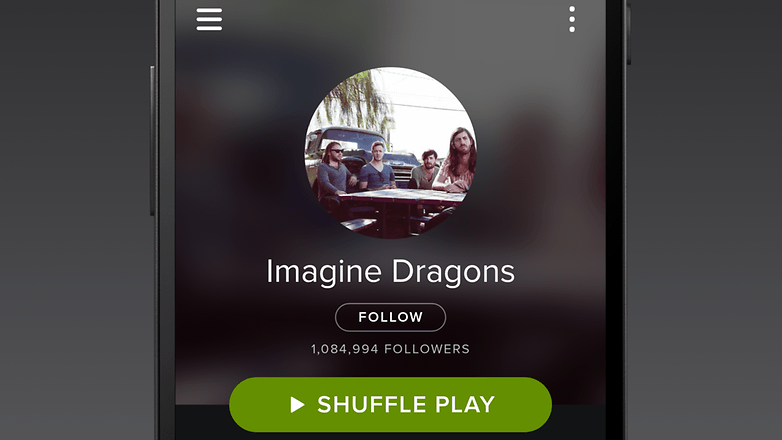 Swiftkey
QWERTY typing is so twentieth century: these days the cool kids swipe rather than type. Swiftkey is a digital duck: on the surface it looks effortless, but there's some serious work going on inside the app. It uses artificial intelligence to decode your writing style and feels very much like magic: the swipe-typing speeds you can achieve are extraordinary.
SwiftKey Keyboard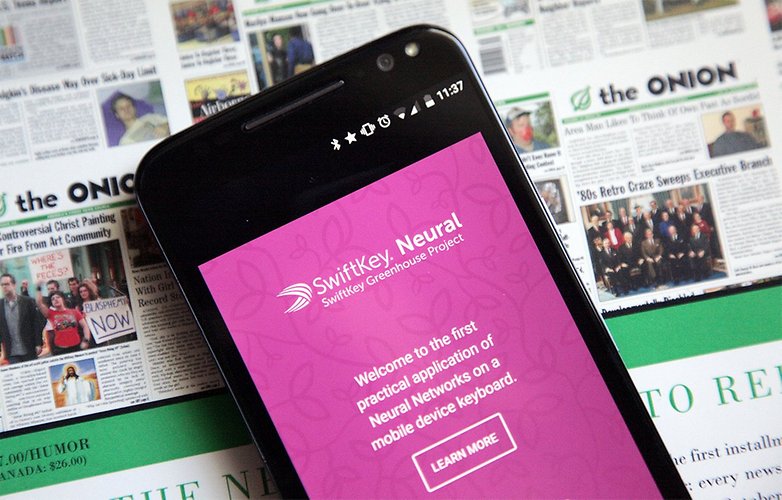 Tasker
Tasker is terrific. It's essentially a programmer for your entire device, enabling you to set triggers – "if this happens" – and actions – "do this, this and this". For example, you can get your phone to change settings based on where you are or what time of day it is, or you can use Tasker to automate multiple tasks and trigger them when you plug in headphones or make a call. The possibilities are endless.
Tasker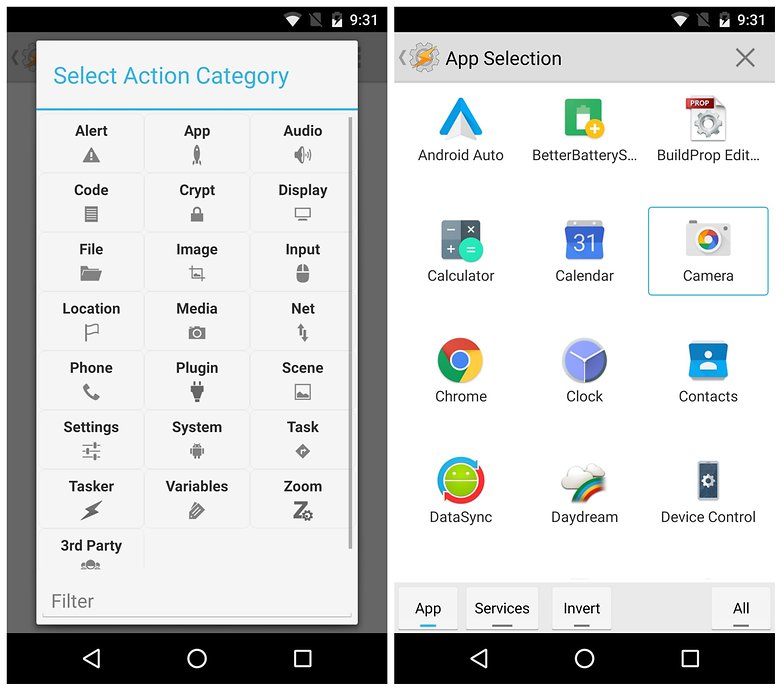 Twitter
Twitter's ongoing difficulties with developers – it really doesn't like third-party apps – means the only serious Android Twitter app is the official one. Luckily it's a pretty good app, and Twitter itself is a fantastic social network if you follow the right people.
Twitter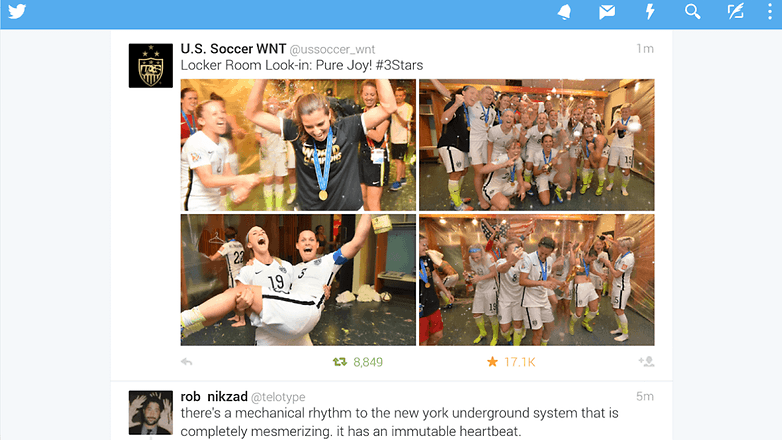 Vine
Vines are ultra-short video clips, a kind of video version of a Twitter tweet, and the Vine app makes it easy to make your own or to view the mad stuff other people are sharing. It's a fantastic time waster and often has us laughing until we're sore.
Vine - video entertainment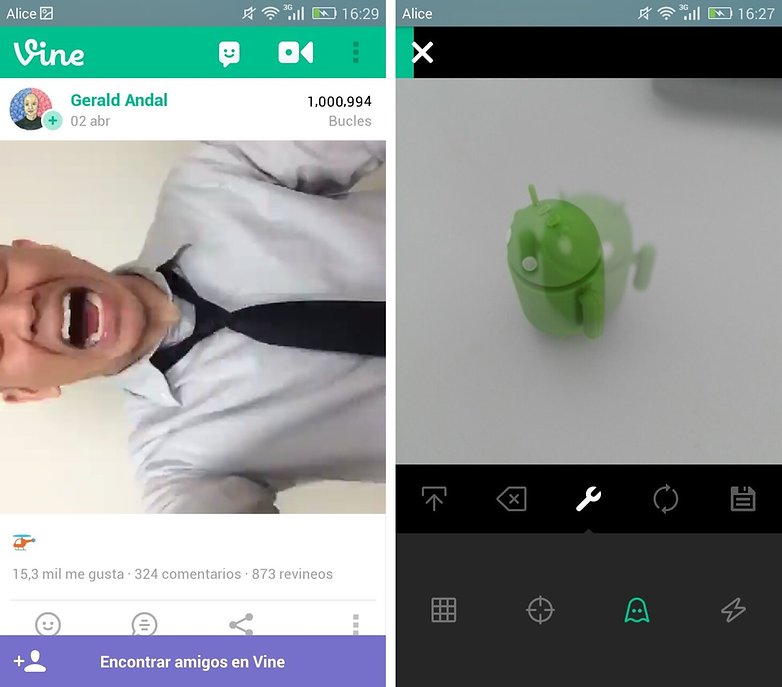 VLC
VLC is the Swiss Army Knife of media apps: if there's a music file, video clip or media stream that VLC can't play, it's probably from another planet. VLC is a media player and streamer, it supports subtitles and closed captions, has audio equalization and filters, and it can even play DVD ISOs.
VLC for Android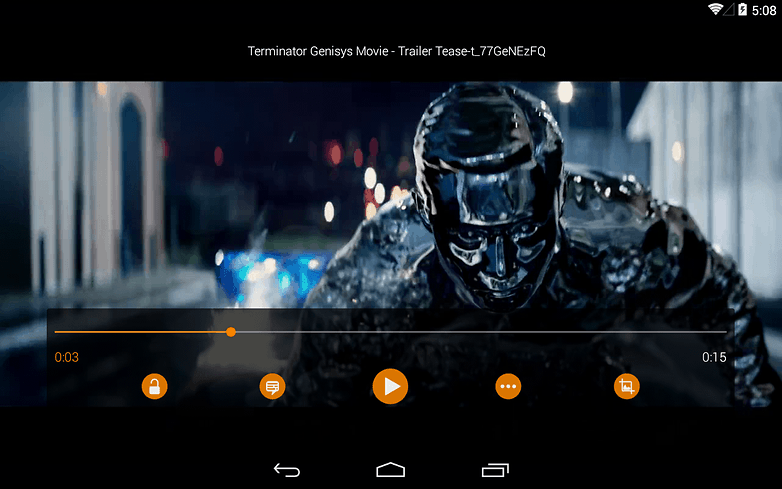 WhatsApp
The world's favorite chat app is a must-have, not least because it's completely free for the first year and just 99 cents a year thereafter (although it uses your phone's internet connection, so mobile data charges may still apply). It's a chat app, a photo sharing app, a video sharing app and an internet phone app. Not bad for no money.
WhatsApp Messenger

YouTube Kids
Normal YouTube is far too dangerous for young kids to browse unsupervised – one minute they're looking at a cartoon about sharks, the next they've got gruesome footage of shark-bitten legs making them scream – so thank Google for YouTube Kids, which does a very good job of keeping the kids away from anything unsuitable. It isn't perfect – it's software-based, so the odd error may let something through – but it's much, much safer than the standard YouTube app.
YouTube Kids

Do you have any favorite apps you think we should have included? Let us know in the comments below.