5 apps you don't want to miss this week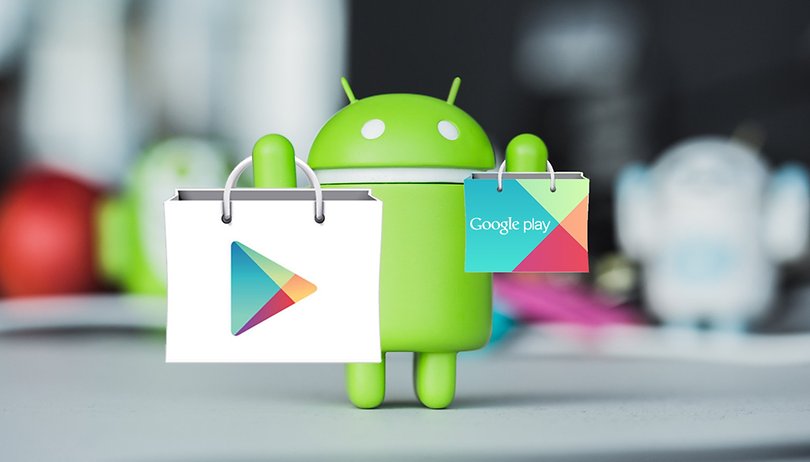 We're back again with five fresh apps for you to try. This week's lineup includes Polarsteps for tracking your adventures, Anchor for creating your own podcast, Alarmy for getting you out of bed on time, Ava Lockscreen for bringing back lockscreen widgets and Amazon Kindle for a new split screen reading experience.
Polarsteps - Travel Tracker
The ultimate way to track your vacation adventures has arrived. Without you having to take your phone out of your pocket or have a connection to the internet, this app can keep track of places you've visited during your travels by putting your route and photos you've taken on a map. This map can be kept private or easily shared with friends, and a printed photo album can be made which includes your travel stats and route.
Anchor - Make your own podcast
Start your own podcast with Anchor. With the app, you can record your podcast and distribute it to Google Podcasts and Apple Podcasts for free. You can also import audio, record with your friends simultaneously or take voice messages from listeners and add them to your episodes. There's also an episode builder which lets you cut and rearrange the audio of your podcast.
Alarmy (Sleep If U Can)
Have you ever been late for school or work because you slept through your alarm? This genius app will get you to jump out of bed in the morning with its annoyingly loud alarms and its special features. The photo mode requires you to get out of bed to take a picture of a registered place before the alarm will shut off, while the math problem mode requires you to solve a math problem, and the shake mode requires you to shake your phone a certain number of times. It's very effective.
Ava Lockscreen
Ava Lockscreen brings back the good old days of lockscreen widgets circa Android 4.2 Jelly Bean, and is designed to work with Android 8.0 Oreo. Once you wake your phone's screen, you'll see your notifications. A quick swipe to the right will show your widgets, and you can add just about any widget (interactive or otherwise) that could go on your homescreen to Ava. Swiping up will bring you to your regular lockscreen to unlock your device.
Amazon Kindle
The classic Kindle app just got a whole lot better with the latest update. Amazon has finally added a split screen feature to the Android app, meaning you won't have to jump between apps constantly to find information related to what you're reading. On any Android device with Android 7.0 or higher, you can now multitask while reading much more easily.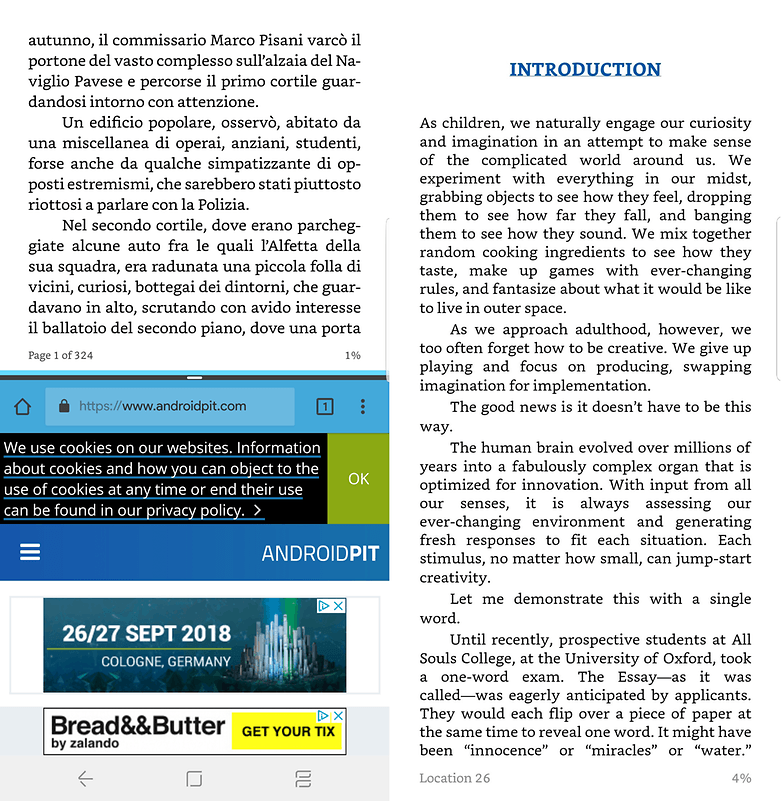 Are there any apps you would recommend for us to try? Let us know in the comments.