Best budgeting apps for Android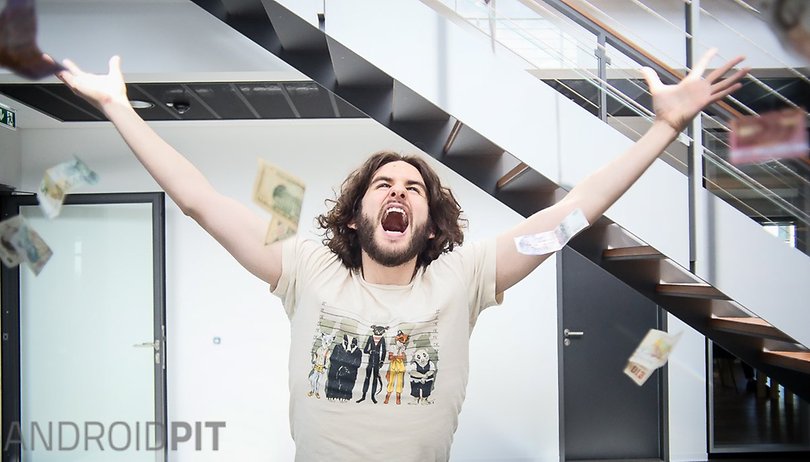 If you're finding that the weeks and months last a lot longer than your paychecks, you could probably benefit from a budgeting app – and on Android, there are plenty of good options to suit every taste. Here are some of the best budgeting apps for Android.
AndroMoney (Expense Track)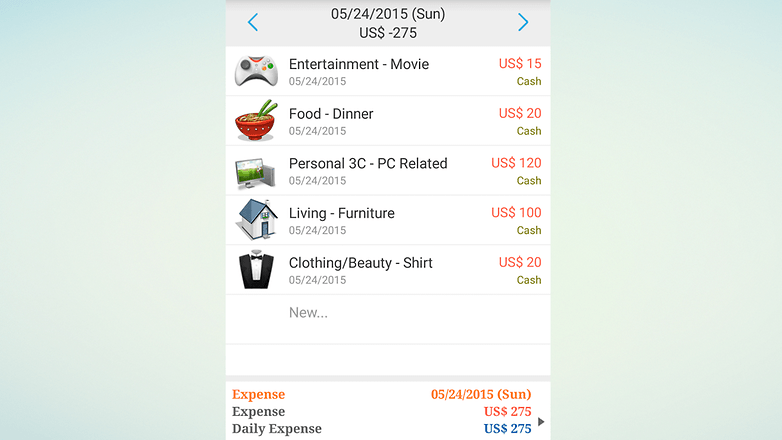 If you're looking for something quick and simple, it's hard to argue with AndroMoney. It delivers robust expenses tracking, simple, detailed and custom budgets, charts to show just where your cash is going, and cloud storage via Dropbox and Google Docs. AndroMoney is free and you can also sync it across multiple devices.
Cash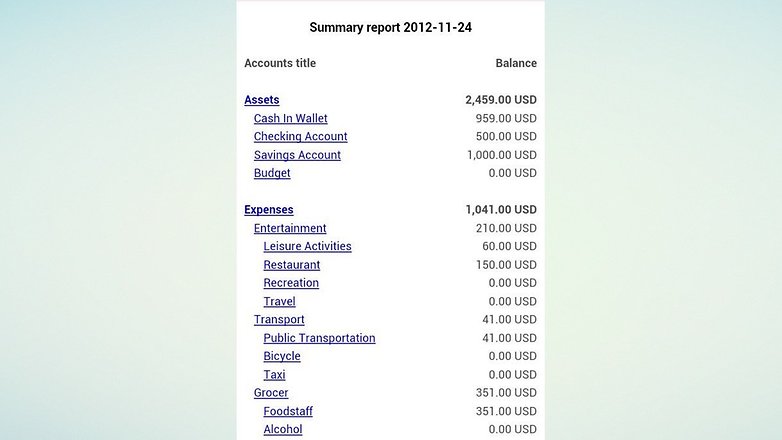 Cash is another free personal finance application. It enables you to track bank accounts, stocks, income and expenses. Unlike many free apps it doesn't blast you with adverts, and while it's hardly the most cutting-edge or beautiful app, it does what you need it to do simply and efficiently, which is what really matters.
Cash Droid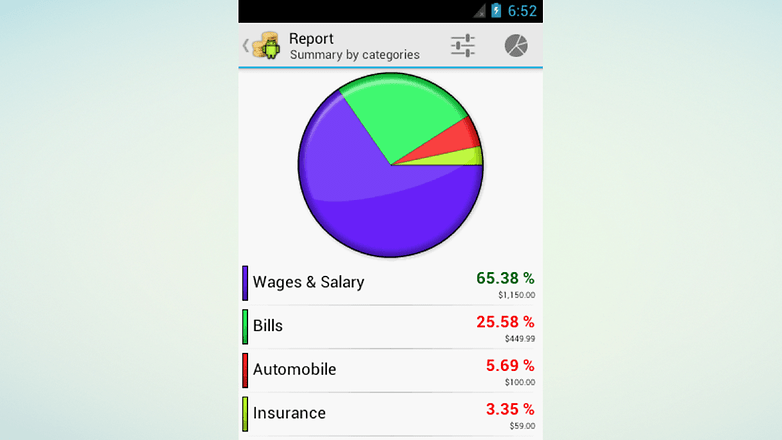 "If you've already tried all other similar programs," Cash Droid's developer writes, "I assure you this is the best." The best it may be, but it certainly isn't the prettiest: it looks as though it was designed somewhere around the 1947. Regardless of how it looks, it enables you to use multiple currences, analyze your spending, import CSV files (if you stump up for the Pro version) and run in multi-window mode on some Samsung devices. In the free version, you'll have to put up with some ads.
Checkbook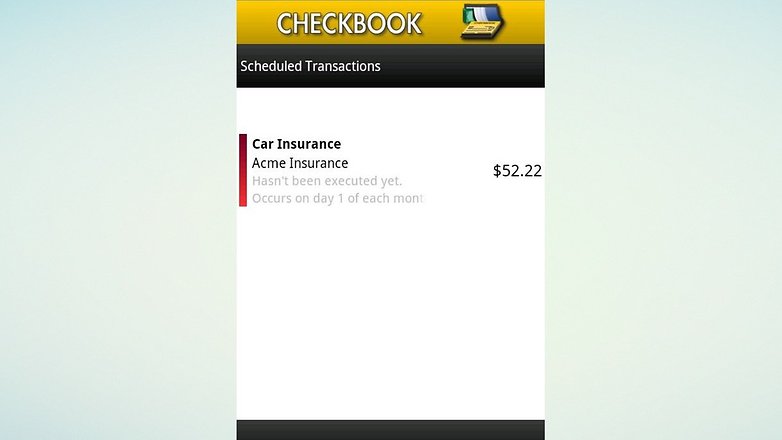 Checkbook comes in two versions: free, which is limited to two accounts and one device and uses in-app advertising, and not-free, which lifts the account limit (but not the device one) and ditches the ads. The developers say that "although we cannot promise you will never overdraft again, we can promise you that using this app properly and keeping track of your transactions will make it next to impossible."
Financial Calculators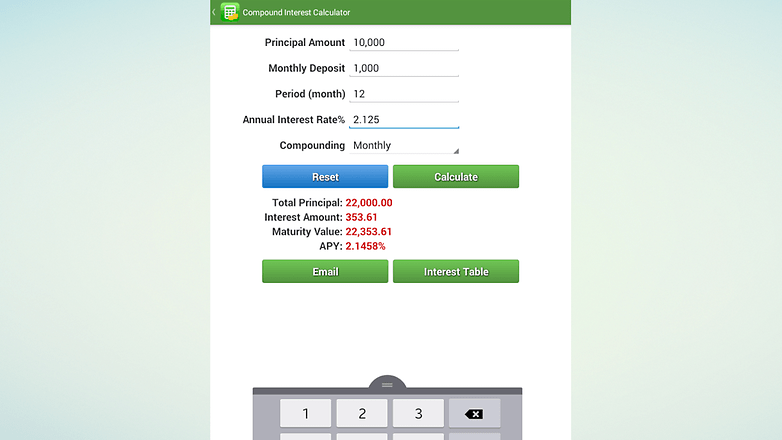 Financial Calculators is a little bit different from the others. It's not strictly a budgeting app, instead it offers tools such as Auto Loan and Auto Lease Calculators, Return on Investment (ROI) Calculators, Commercial Loan Calculator and more. It can calculate whether renting or buying makes the most financial sense, help make sense of compound interest, work out if you can afford that dream house… it's like a Swiss Army Knife, but for money instead of getting stones out of horses' hooves.
Financisto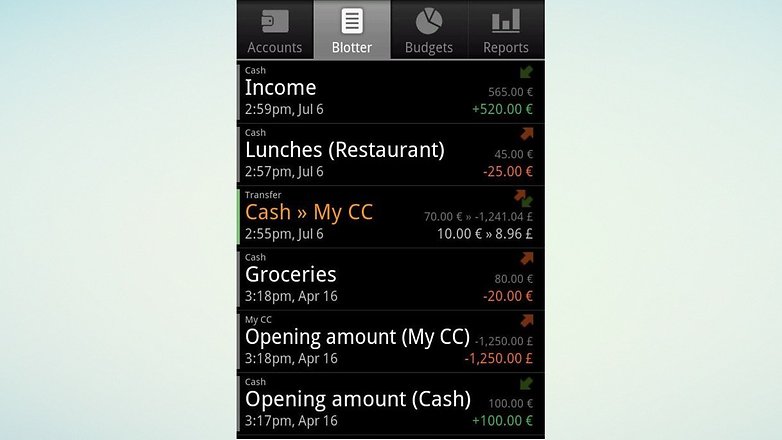 It may sound like the subject of an ABBA song, but Financisto is a multi-account, multi-currency expense tracker and budgeting tool that offers a huge range of options and ways to see just how brilliant or broken your finances are. Watch the release notes, though: there appear to be some issues with SD cards that you might need to watch out for.
Mint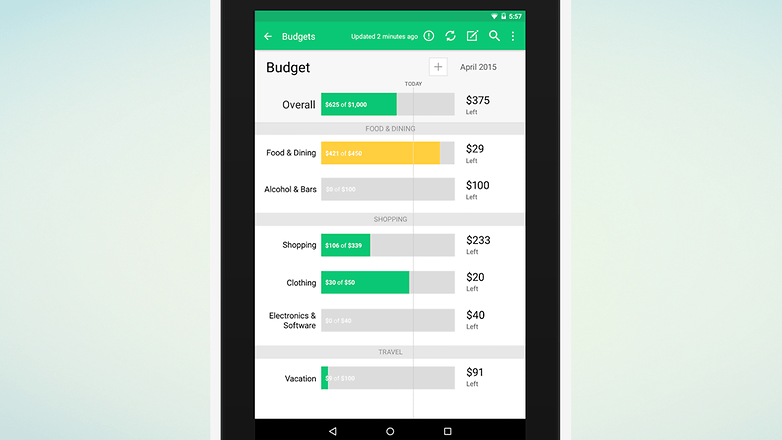 When it comes to personal finance apps, Mint is in a league of its own. It's from the same stable as TurboTax, QuickBooks and Quicken, and as long as you're banking with US or Canadian institutions, it does everything you might want: multiple accounts, automatic categorisation, bill reminders and alerts, financial goal tracking, credit scoring… you get the idea. It's won stacks of awards and is definitely worth checking out.
Monefy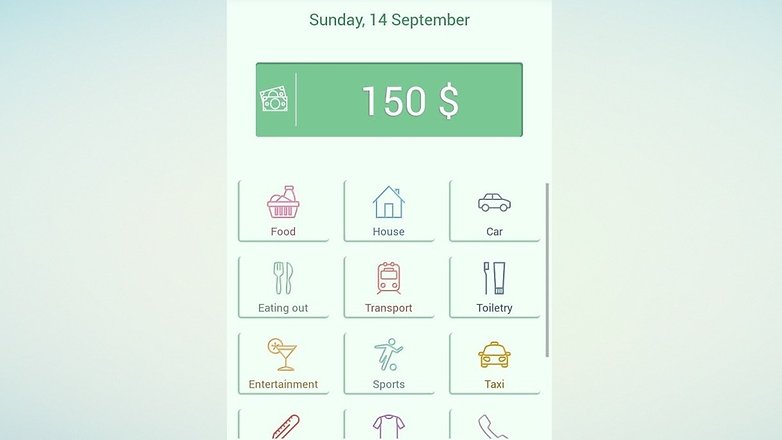 The thing about tracking your spending is that it can be very, very, very, very, very, very boring. All that form filling, all those categories… Monefy gets rid of all that with a simple but effective interface that enables you to enter the amount and then tap a button to categorize it. Inputting is therefore extremely fast, and there are lots of reporting options to get information out as quickly as it goes in.
MoneyWise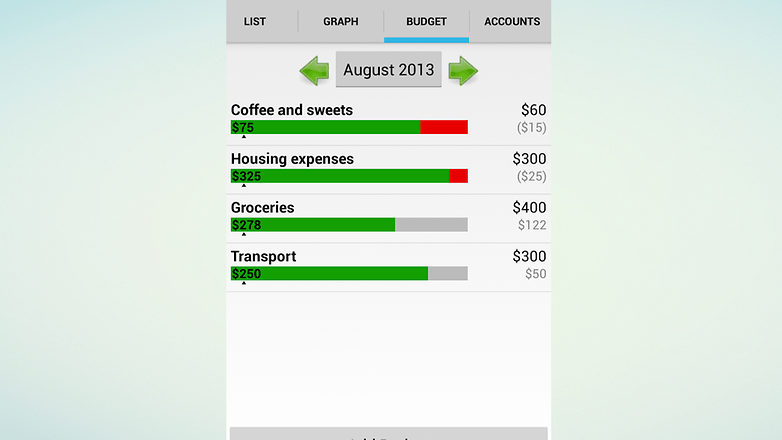 MoneyWise comes in two flavors: one for the US and one for the EU. It offers multiple accounts, customizable budgets, expense graphing by time and category, expense tagging, spreadsheet export, a budget manager and expense tracker and support for multiple languages. It hasn't been updated for a while and the interface is a little dated, but it's a solid option for helping balance your books.
Do you have a favorite budgeting app that we haven't listed here? Let us know in the spaces below.