Chinese tablets are both well-equipped and very affordable. This is what makes them an attractive alternative to tablets from Samsung and other major manufacturers. What's also nice is that you can order them online with relatively little hassle. However, note that an import duty should be added to the purchase price. Now, read on for our list of the best Chinese Android tablets.
Do you prefer driving or action-adventure games?
Choose Driving or Action-adventure.
Oops! Seems like something went wrong. Reloading might help.

Oops! Seems like something went wrong. Reloading might help.
Nokia N1
Finnish manufacturer Nokia might not sell any more smartphones under its own brand name by the end of 2016. This is at least what the company's agreement with Microsoft suggests, after the Redmond-based tech giant acquired the mobile phone division of Nokia in April, 2014. But the Finns may still continue to manufacture and sell tablets.
In China early in 2015 the Nokia N1 appeared for the first time for around $200. The combination of price and powerful hardware ensured that the Nokia N1 sold out within a few minutes after its Chinese launch. In the US, the Nokia N1 is still not officially available, although it was supposed to appear at the end of 2015. Whether it comes this year remains unclear.
Nokia N1 review [hands-on]: the super-cheap Android iPad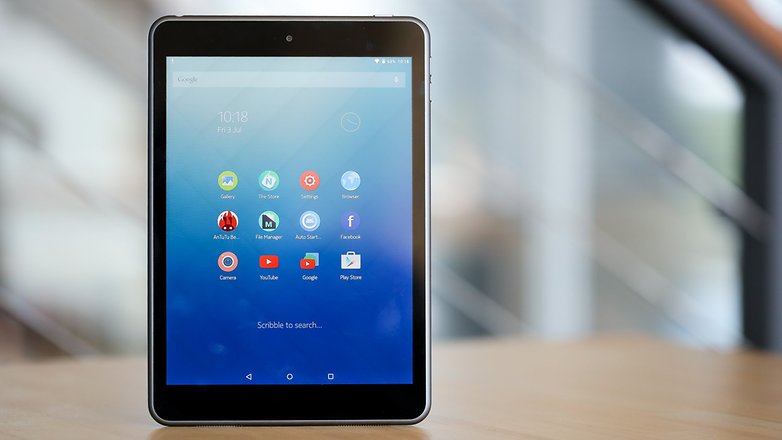 Xiaomi Mi Pad
The Xiaomi Mi Pad first generation is a mix of iPad mini and iPhone 5c. The back is available in gaudy bright colors, making the Mi Pad a real eye-catcher among Chinese tablets. The specs ​​are impressive, especially the 7.9-inch display with a resolution of 2,048 x 1,536 pixels. The pixels are powered by the Nvidia Tegra K1, which is also used in the Nvidia Shield tablet. The Xiaomi Mi Pad is optionally available with 16 or 64 GB of internal memory, which can be expanded additionally via microSD card. Although the Xiaomi Mi Pad is now one year old, it's still a winner thanks to hardware from Nvidia. It remains one of the best Chinese tablets around.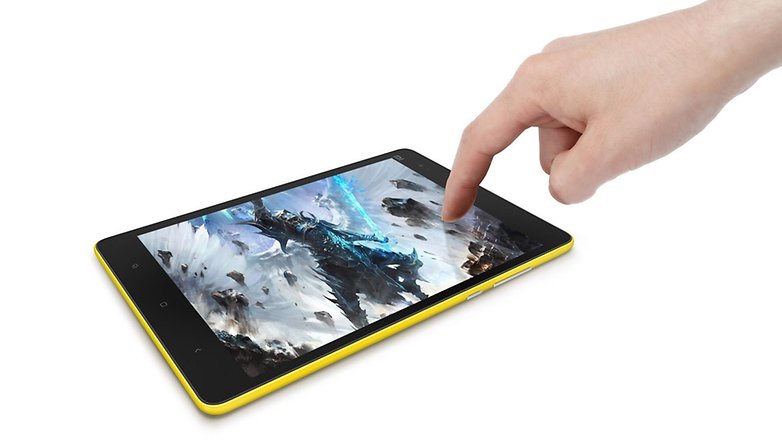 Xiaomi Mi Pad 2
If you don't like the plastic back of the Mi Pad, then perhaps the recently launched Mi Pad 2 is for you. Just like the first generation, the Mi Pad 2 has a 7.9-inch display with a resolution of 2,048 x 1,536 pixels. Inside, Xiaomi has decided to change the processor. Rather than continuing to rely on the Nvidia Tegra K1, the Xiaomi Mi Pad 2 now relies on the computing power of Intel. The Intel Atom Z8500-X5, more specifically, with its maximum clock speed of 2.2 GHz.
According to early benchmarks, the new Intel chip propels this tablet into the power realm of a Samsung Galaxy S6 Edge+ or Galaxy Note 5. Whether this is actually true, we will discover in our review in the coming weeks. That's because a Xiaomi Mi Pad 2 is already on the way to AndroidPIT's editors.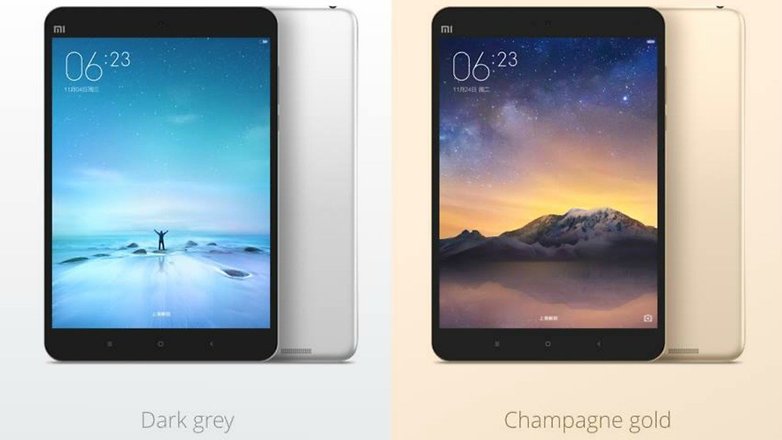 Are you thinking of buying a Chinese tablet? What do you think of them as a value proposition?