Best concert and gig-finding apps: let Android find your evening's sound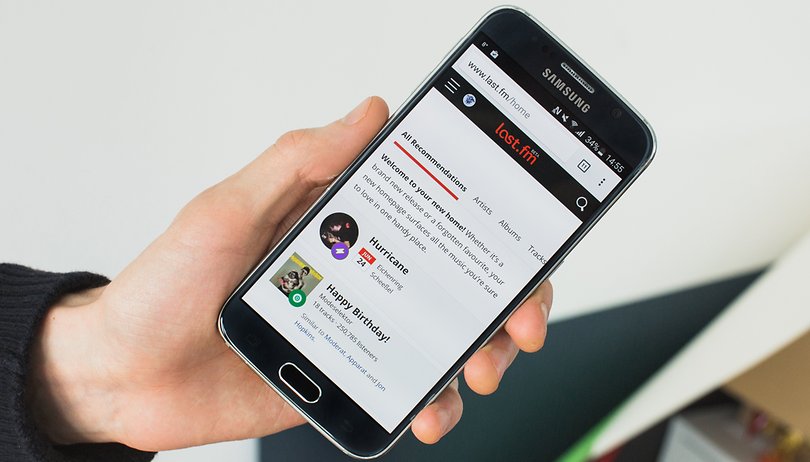 Cities are littered with gigs, and keeping track of what's going on can be hard work. Even keen gig goers can miss an event or two. Luckily there are some great apps out there that use your music taste to find and track gigs for you. Here are the best concert- and gig-finding apps on Android.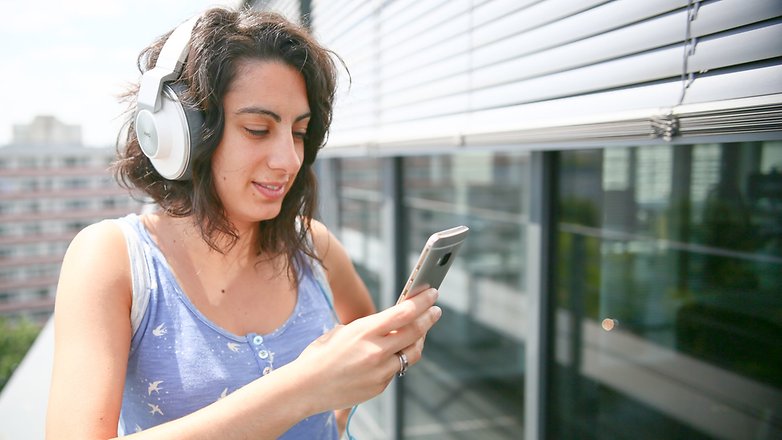 Bandsintown: for the most comprehensive solution
Bandsintown offers a comprehensive list of upcoming gigs, from those at small, local venues to festivals, and it has more than its fair share of options. It can feed you recommendations by linking with Facebook, last.fm, Spotify, Google Music, Soundcloud and Pandora.
The app's most novel feature is the Cloud recommendation screen. This page produces a swarm of artists playing in your area in the future with a slider at the bottom that culls the amount based on how similar they are to artists you're already tracking.
Elsewhere you can find RSVP buttons, links to multiple official ticket vendors, venue locations, and basically everything you need.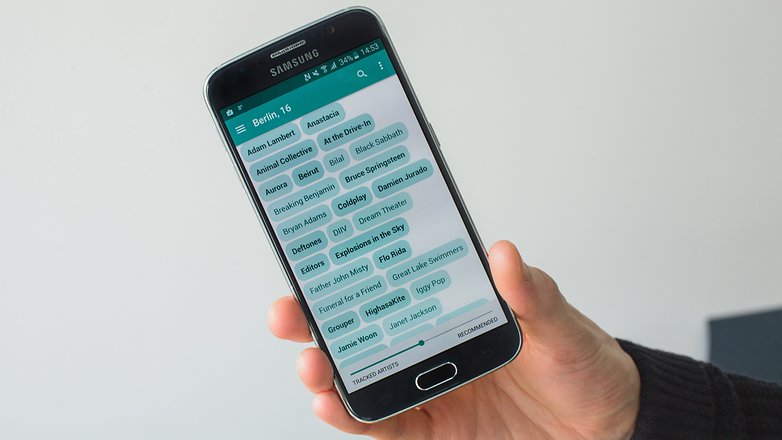 Songkick: for the most attractive way to search
Songkick's methods of suggestions, recommendations and artist tracking aren't as efficient as Bandsintown's, making the process of building up a personalized list of upcoming concerts more laborious. It can only be linked with Spotify and your on-device music library, so without these, you're left to build a collection manually from the ground up. But it does offer a more beautiful interface, with a cleaner calendar and more concise organization overall.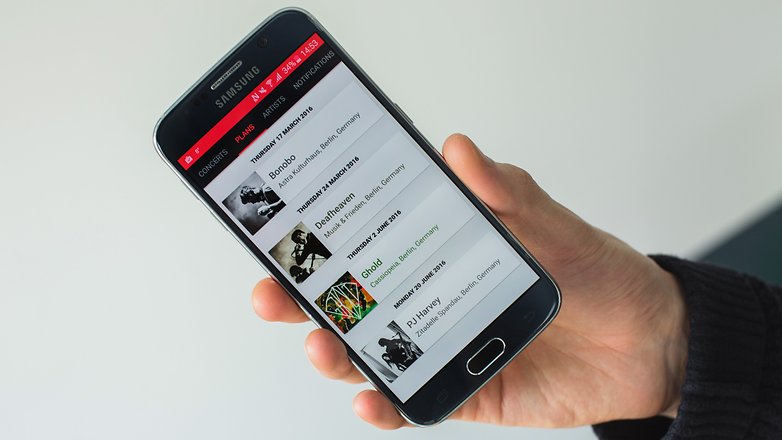 Gigbeat: for notifications
Gigbeat provides a more homebrew affair, devoid of the sheen and flash of Bandsintown and Songkick. A couple of things that do stand out in this app are the decreased emphasis on social media. It's nice not to be bombarded with suggestions of ways to advertise the app for free when you just want to find a gig. The notifications system is also better, notifying you of upcoming events and new tour dates from bands you're interested in.
It'd be worth keeping an eye on Gigbeat. It's far from perfect, but it has a lot of potential. Hopefully future updates will bring into the same league as Songkick and Bandsintown.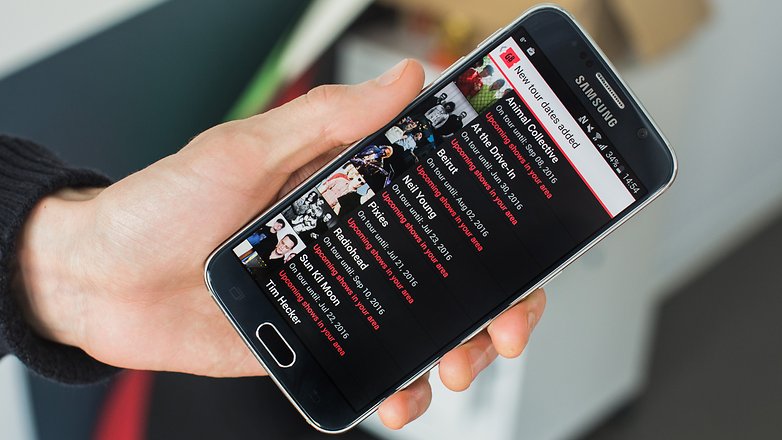 StubHub: for tickets
If you want to know what gigs still have tickets and how much they're going for, then StubHub is probably your best bet. It lists tickets from the moment of sale up until the night of the event. Prices range from the reasonable to the outlandish, but you can choose how much you want to pay and receive a notification when a ticket turns up for that amount or less.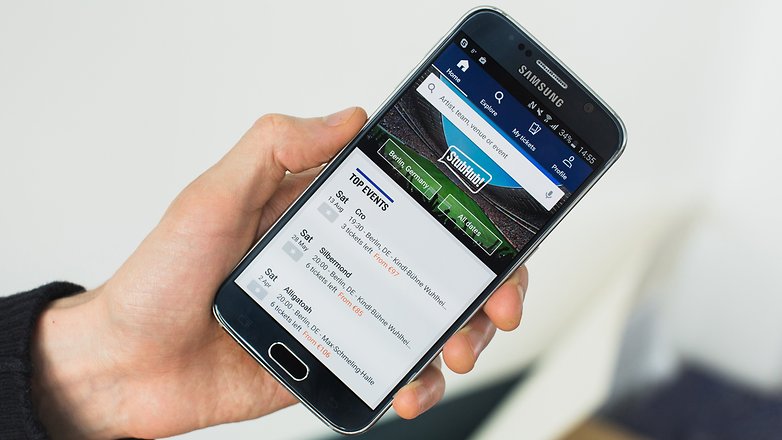 Last.fm and Concert setlist: a couple of bonuses
The last.fm app might suck, but add a shortcut to the mobile site on your home screen and you're good to go. Its recommendation system is top notch, assuming you have enough artists in your library, making it a great source not only for finding local gigs but for finding new music to listen to and perhaps go see, too.
Heard a song at a gig that you didn't recognize, or you're curious about what you favorite band has been playing live lately? Concert Setlists is an app that uses setlist.fm's user-curated database to let you find specific gigs and browse the setlists.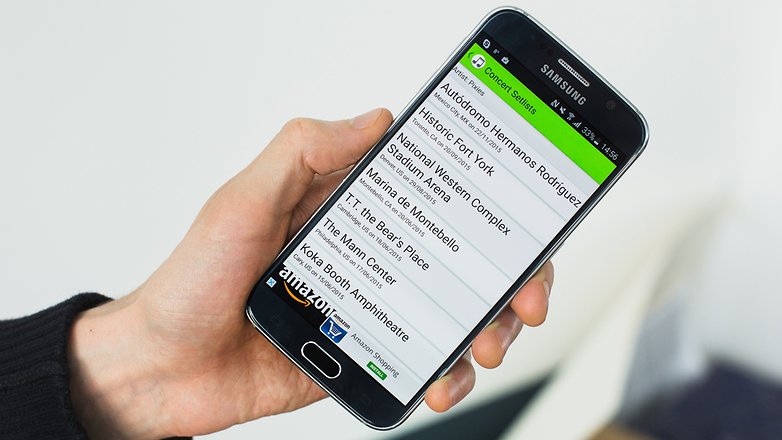 Do you know any other apps that are great for finding live music? Let us know in the comments.