 Ask an Expert: What Are the Best Drawing Apps for Android?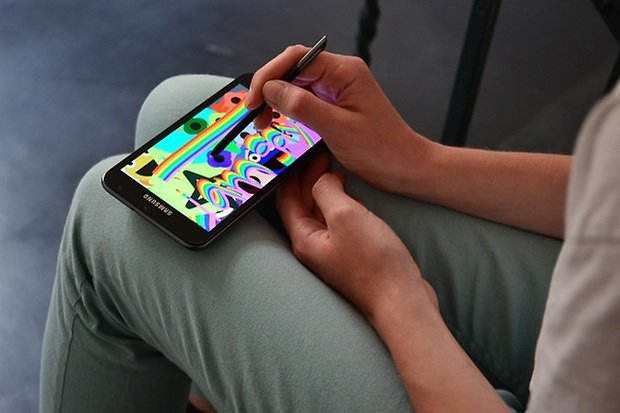 Nina Pechkovskaya is a professional graphic designer whose work has been shown in galleries in St. Petersberg and on the web (check out her website here). She also happens to work for AndroidPIT and was recently on the hunt for a good drawing app for her smartphone. She wanted an app that would give her a wide range of brushes, colors and advanced capabilties, but she also wanted an app that was fun and easy to use. In this awesome post, she shows off what you can do with these sketchtastic apps.
SketchBook Mobile Express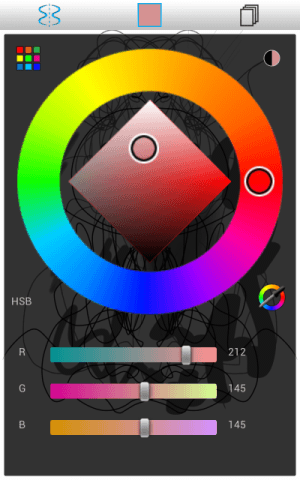 SketchBook Mobile Express markets itself to both professional artists and those who would like to awaken their own inner artist. To get the most out of the app, Nina recommends using an S-Pen Stylus.
"Sketchbook offers a lot of different tools like pencil, brush or, airbrush, but the best way to utlize these options is to use a stylus. That way, you can really benefit from the attention to detail this app provides."
Nina was fascinated by how the app responded to finger pressure, describing the pressure sensitivity as "quite accurate." She also loved that the app allowed one to work with layers.
"You can create new layers, starting with some kind of a transparant layer and then creating more saturated layers on top of that." The app also offers easy-to-use-controls that don't intrude on your sketchpad. You can add words, use a pencil, spray paint and use fill colors.
The mirror function was an added bonus. "The mirror function really helps people like me who have problems with symmetry. Above all, it may be a really good feature for industrial designers. I decided to draw a butterfly so you can see how flawlessly the mirror effect works:"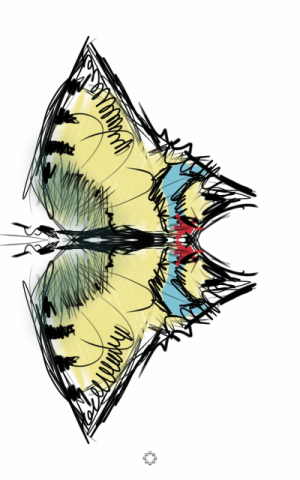 Sketch Free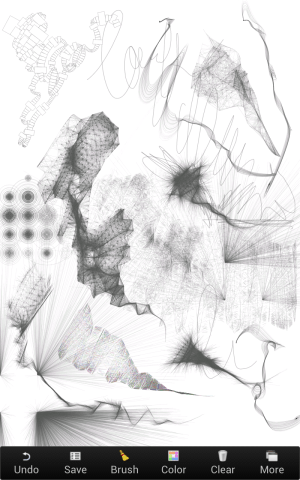 Sketch Free allows even beginners create awesome drawings. Nina liked the simplicity and intuitiveness of the application, although it does limit what the user can do. "If you try to 'undo' something, you can only go back one step." Nina also couldn't find a way to increase the brush size (and neither could we). That said, the brushes are fantastic. "You can get a whole lot out of them, after just a bit of practice.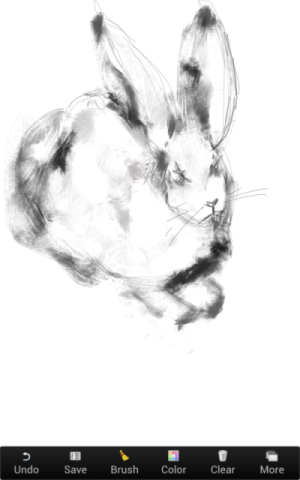 My Paints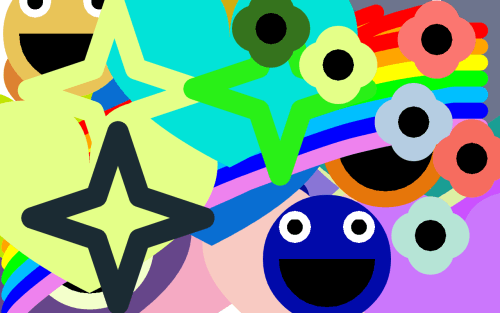 Nina described My Paints as "simple, brilliant and totally stupid." But, she admits, "I loved it." We agree. Drawing something in My Paints is like talking in the visual language of the Japanese artist Takashi Murakami; every time you swipe your finger, the app chooses a different, complementary, color, transforming your paintings into a psychedelic wonderland. You can also easily add stars, smiley faces and rainbows.
"This is the app I'd recommend to anyone who failed art class," Nina says. Other bonuses: it has no advertising and only takes up a measly 311 KB in storage.