Update: New devices and categories added
Feel like getting fit, but need a little help from your phone? Fitness trackers can track your activity, exercise and even your sleep, helping you set and achieve goals in the gym, pool or outdoors. Take a look at our pick of the best fitness trackers around and head to the top of the Watches section to find out why we're excited about the new Fitbit Blaze.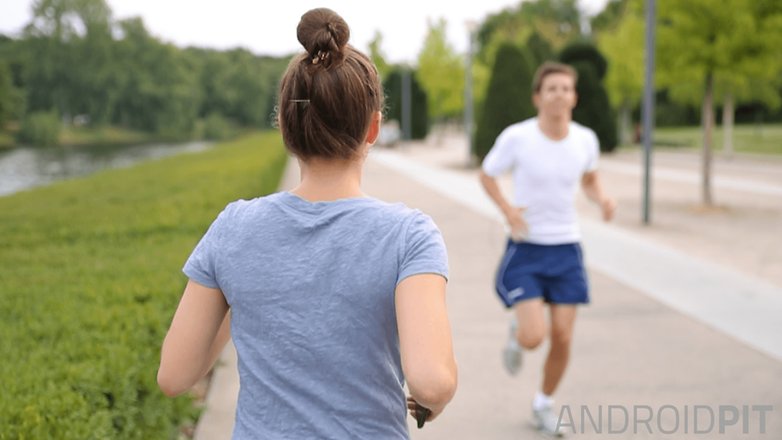 As a general rule, fitness trackers will work with Android devices running Android 4.3 or later and with Bluetooth Low Energy / Bluetooth Smart radios, but some devices' features have additional requirements, and others may need specific third party apps. We have separated the devices below into band-style devices and watch-style devices, with those that fit neither category coming in at the end.
Jump to the sections here:
Best fitness bands
Fitbit Charge: best all-rounder
Fitbit has been in the tracking game for several years now, and its current range has models to suit all tastes. The wrist-worn Charge tracks your steps, distance, calories burned, floors climbed and time spent exercising.
It syncs wirelessly with your phone or tablet and also monitors your sleep, acts as an alarm clock and notifies you of incoming calls (in some phones this requires Android 5.0 or above). The battery's good for a week to 10 days between charges.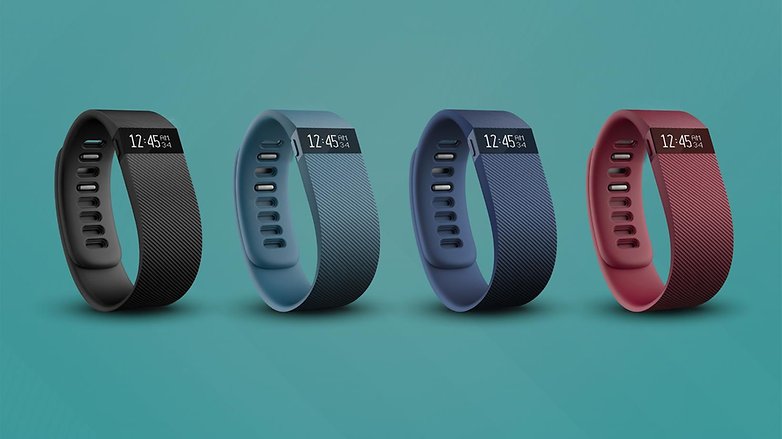 Fitbit Charge HR: track your heart as well as your steps
One thing the Fitbit Charge doesn't track is your heart rate. Guess what the HR bit in the name of the Charge HR stands for? The Charge HR has the same design and features of the Charge but adds continuous heart-rate monitoring to the mix. The trade-off for this is that the battery life is slightly shorter, at five days.
Fitbit Flex: the simplest Fitbit you can strap to your wrist
The Flex is Fitbit's simplest wristband, shaving a little bit off the price by skipping the OLED screen of the Charge and Charge HR. Instead, it uses five little LEDs that light up to show your progress towards your daily goal. It tracks steps, distance, calories burned and time spent being active, as well as monitoring your sleep. You can change its appearance by removing the tracker part of the wristband and sticking it in a designer band instead.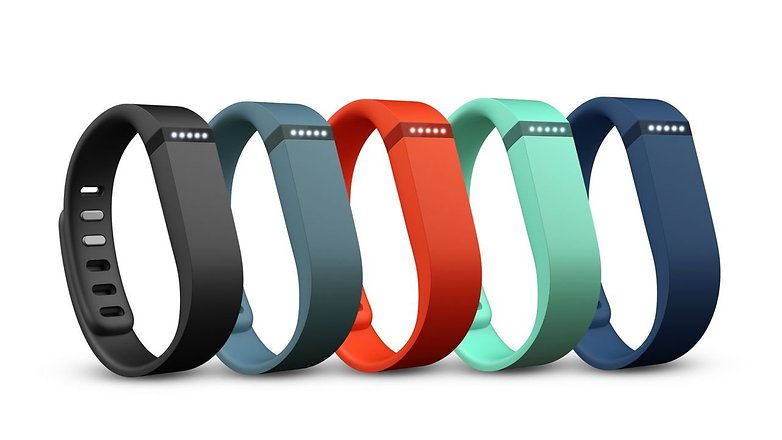 Garmin Vivofit 2: best battery life
Fancy a tracker that you don't have to charge for a year? Say hello to the Vivofit 2 and its year-long battery. The bright and fun-looking Vivofit tracks sleep, steps, distance, calories, time spent active and your heart rate. It's water resistant to 50 m and automatically sets fitness goals to help keep you motivated. Compatibility varies from device to device, so you'll need to check the manufacturer's list to see if it will work with your phone.
The Garmin Vivofit 2 was a good deal at US$99.99 when we first published this article, but now its price sits at US$69.99, it's a steal.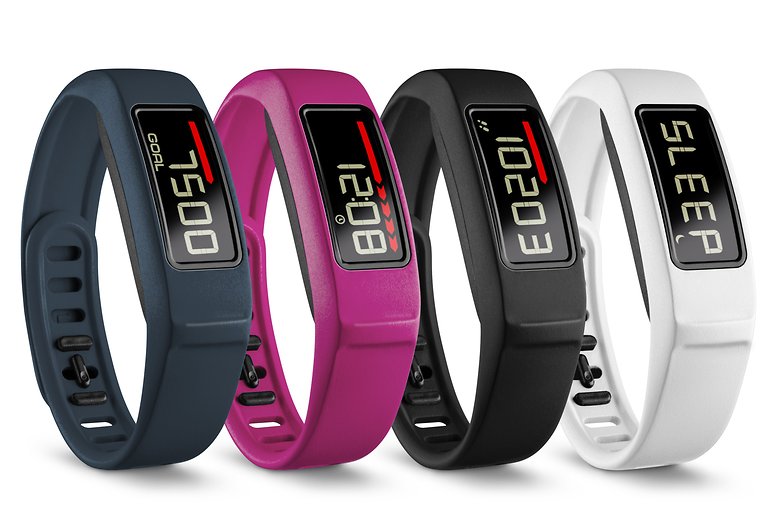 Garmin Vivosmart: all-round tracking and phone alerts too
The Vivosmart sits between the Vivofit 2 and Vivoactive in the Garmin range, with a seven-day battery life and an OLED screen. It has the same features as the Vivofit 2, plus notifications and vibration alerts, a touchscreen and music player controls.
Like the Vivofit 2 above, the Vivosmart has also dropped in price in the past several months and can now be picked up for US$79.99 rather than its original price of US$106.91.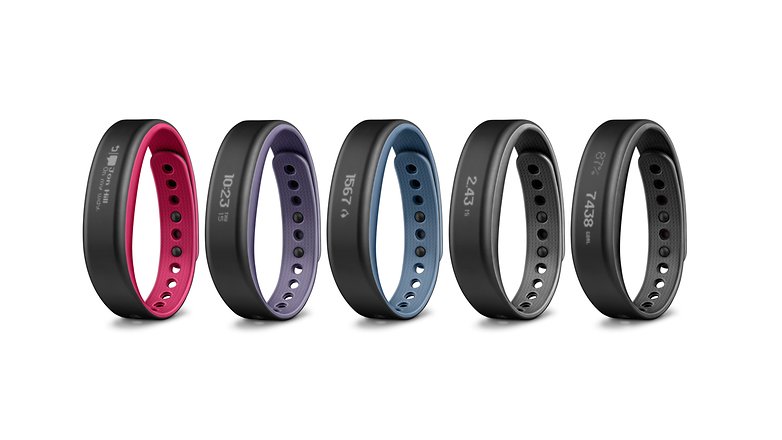 Jawbone Up2 and Up3: best looking band
The wrist-worn Up2 is one of the more stylish fitness trackers around, and it builds on the Up Move by adding sleep detection (but not pattern tracking) and smart alarms to the standard fitness tracking features. Battery life is around 10 days.
The Up3 adds a couple more features to justify its higher price: advanced sleep tracking and heart health monitoring.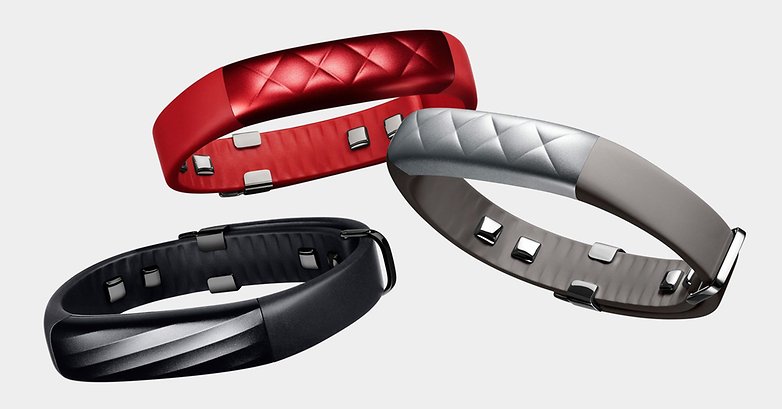 Xiaomi Mi Band: best budget band
Can you really buy a good fitness tracker for 15 bucks? Xiaomi says you can, and it's sold millions of Mi Bands to prove it. The Mi Band is hardly the best-looking wrist monitor around, but it's waterproof to 1 m for up to 30 minutes, doesn't feel heavy on the wrist, goes for a month between charges and tracks steps and sleep. Think of it as a step up – no pun intended – from a basic pedometer.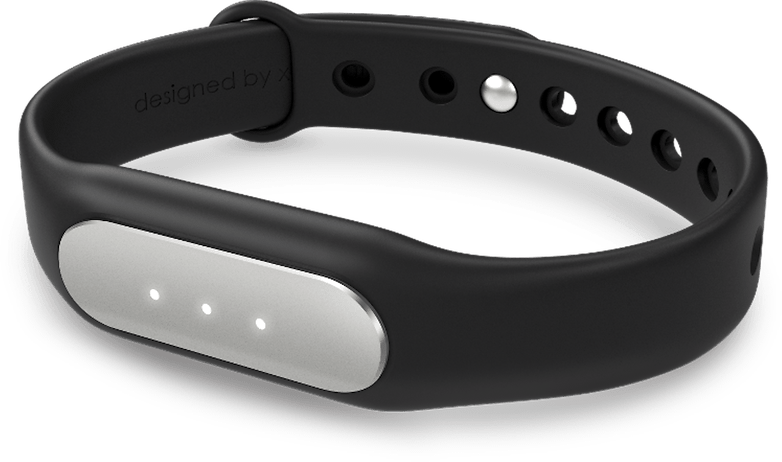 Best fitness watches
Fitbit Blaze: the upcoming watch to look out for
The Fitbit Blaze isn't even here yet but it is already making us excited. The Fitbit Blaze will succeed the Fitbit Surge as your one-stop shop for complete fitness tracking, with the major difference being its new design.
The technology is largely the same as what's held within the Fitbit Charge HR and Surge, but with great looks would suit a dinner party as well as a running track, this could be the best Fitbit package yet. Watch out for this one sometime in Q1, 2016.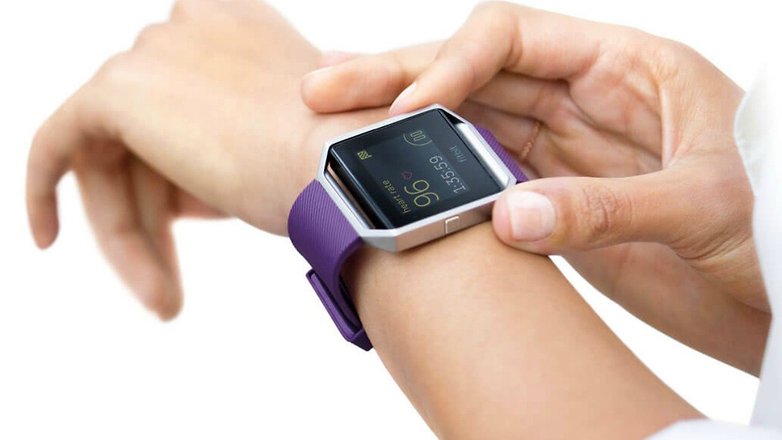 Fitbit Surge: the 'super watch' that DJs while you work and play
Fitbit calls the Surge a 'fitness super watch', with some justification: a single charge gets you seven days of tracking that covers GPS, heart rate, activity, multiple sports and your sleep patterns, and you can also use it to play music as you exercise. It's twice the price of a Fitbit Charge, but it does twice as much.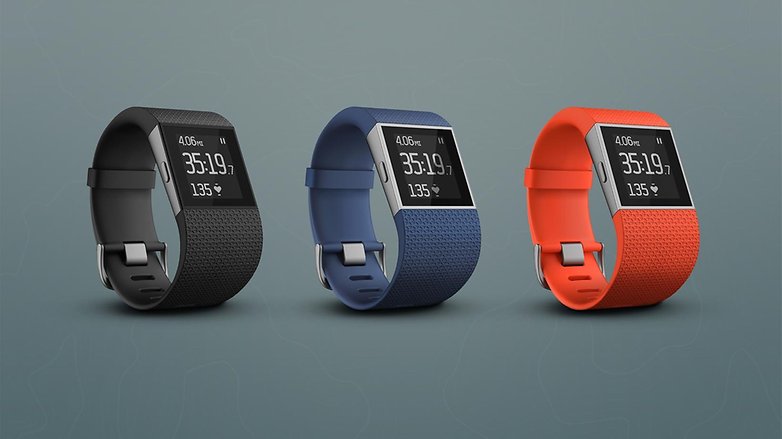 Garmin Swim: the smartwatch designed specifically for swimmers
You'll never guess who this tracker is aimed at. Yes! Fish! And swimmers. Mainly swimmers. The Garmin Swim tracks your laps and records distance, pace, stroke count and type, uploading wirelessly to the PC/Mac Garmin Connect app to track and analyze your performance.
It's water resistant to 50 m and works as an everyday watch too. The Garmin doesn't officially support Android, but if you have a phone with ANT+ compatibility and install the appropriate drivers you can use a third-party app such as Uploader For Garmin to transfer data to your phone.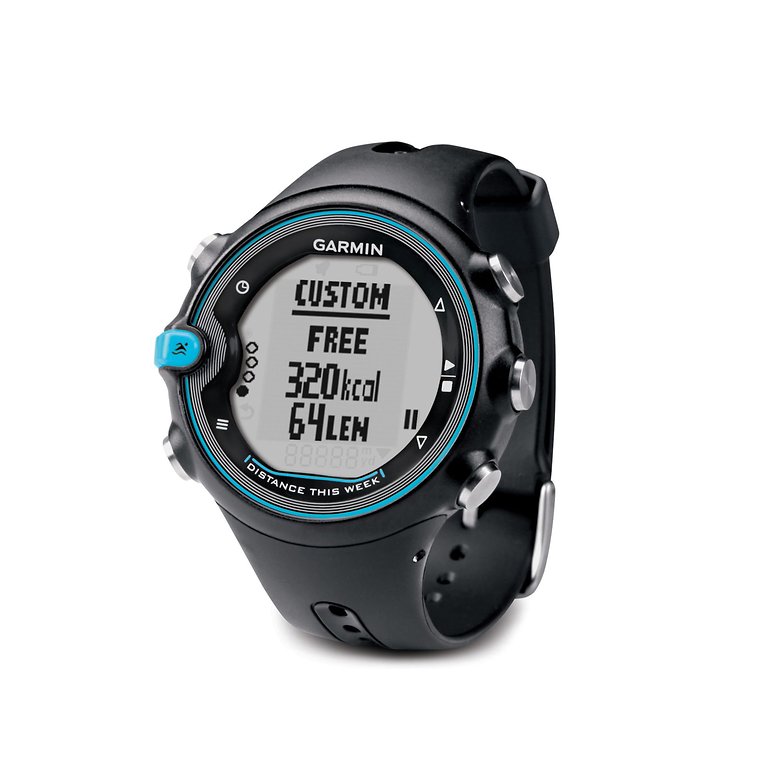 Garmin Vivoactive: the greatest Garmin ever
The Vivoactive is Garmin's flagship, a multi-sport tracker with GPS and a battery that's good for 10 hours with GPS on and three weeks without. It can track running, golf, cycling, swimming and hiking, and, if your phone is on its compatibility list, it can alert you to incoming calls and other notifications.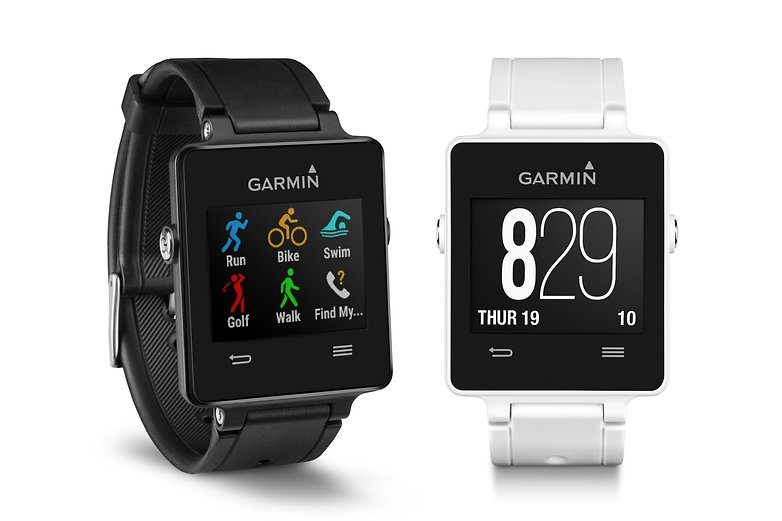 Misfit Flash: cheap and really cheerful
The inimitable and incredibly cheap Flash has an unusual design: it's a small circle with LEDs that you can either wear as a watch or clip to your clothing. It tracks calories burned, distance traveled, steps taken and sleep quality.
You can use its app to make it a trigger for actions such as taking photos or controlling your music player. It's water-resistant to 30 m and runs for up to six months on a standard CR2032 battery.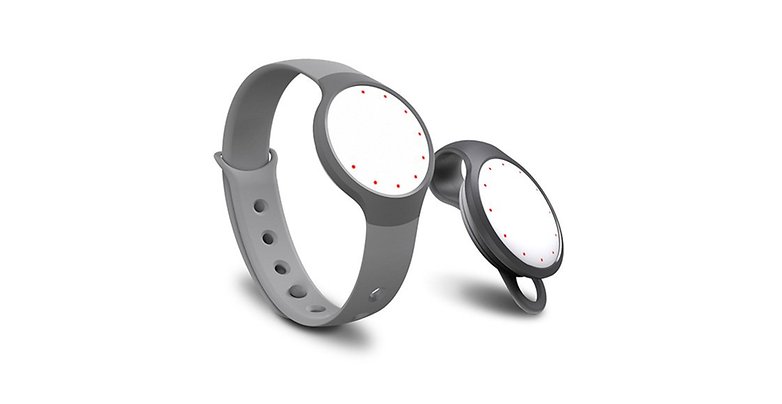 Misfit Shine / Swarovski Shine: aircraft aluminum or blinding bling
The Shine was Misfit's first tracker and, as the name suggests, it's shiny – especially in its Swarovski guise, where the crystal-crazed jewelers have turned up the bling factor. That isn't the only special edition: there's the Speedo Shine for swimmers and the Ekocycle Shine for green types. It offers the same features as its cheaper sibling the Flash, but is made from aircraft-grade aluminum and is water resistant to 50 m.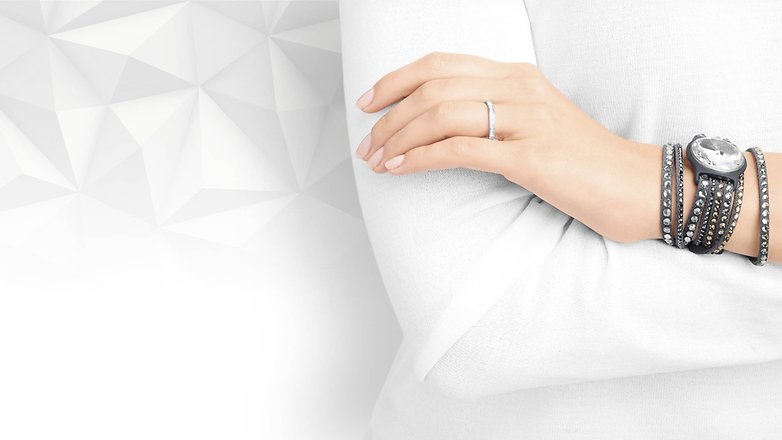 Moto 360 Sport: best true smartwatch for fitness
Although it's technically a smartwatch, the sport-focused, GPS-enabled Moto 360 Sport is an Android Wear device that's designed as a fitness tracker first and a smartwatch second. It can track location, speed, distance, pace and calories, and it's designed to work with Motorola's own Moto Body system.
The Moto 360 Sport will be available for US$299 in the US from January 7, which means Motorola will miss out on the Christmas rush there, although not in Europe, where the Moto 360 Sport was released on December 18.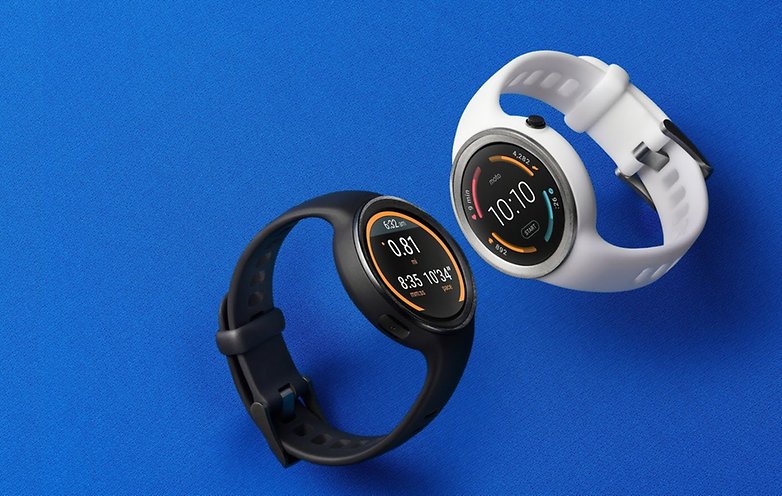 Withings Activité and Activité Pop: the prettiest trackers around?
The Activité may well be the prettiest smartwatch/tracker around, and that's largely because it's a proper Swiss watch that just happens to have circuitry inside it. It tracks your sleep and your activity, can track swims (and is water-resistant to 50 m) and runs for eight months on a standard button battery. The standard Activité was US$450, but you can now get it for US$314.99.
If you don't mind going without a leather strap and sapphire glass, the Pop offers the same features and similar looks for US$145.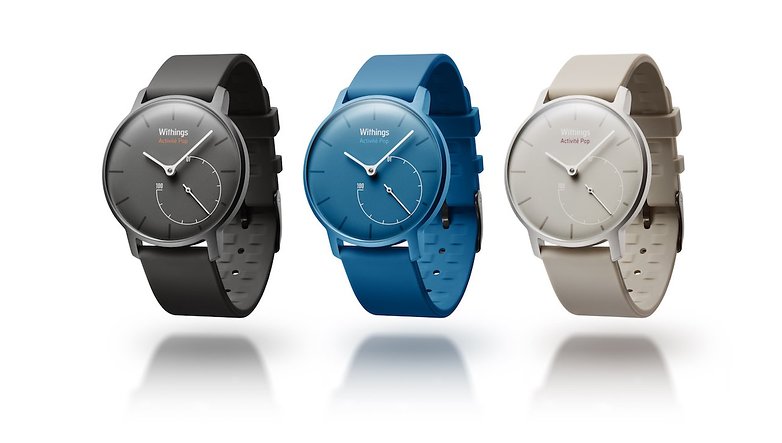 Best of the rest fitness wearables
Moov Now: advanced tracking with sci-fi looks
Sitting somewhere between band and watch, the Moov Now looks like something a space alien would wear, and it tracks running, cycling, walking, swimming, boxing and sleeping. In fact, it claims to be "the most advanced fitness wearable" with a six-month battery life, water- and dust-proofing, 3D motion sensing and real-time feedback.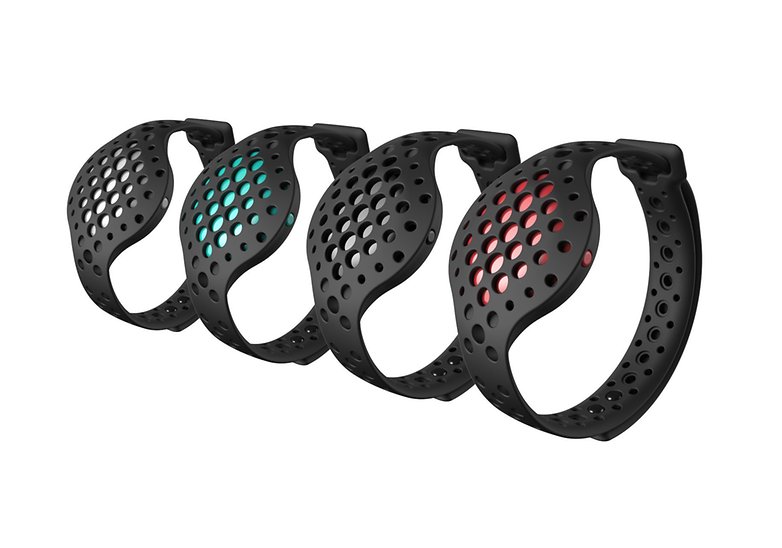 Jawbone Up Move: clip to your clothes wherever you go
Unlike the rest of the Jawbone range, the Up Move isn't a wrist-worn tracker, it's a small clip-on device that comes in a range of fun, bright colors. It tracks steps, calories, sleep and active time, and uses LEDs to show your progress. It can run for up to six months between charges and syncs wirelessly with the Jawbone app to track progress on your phone.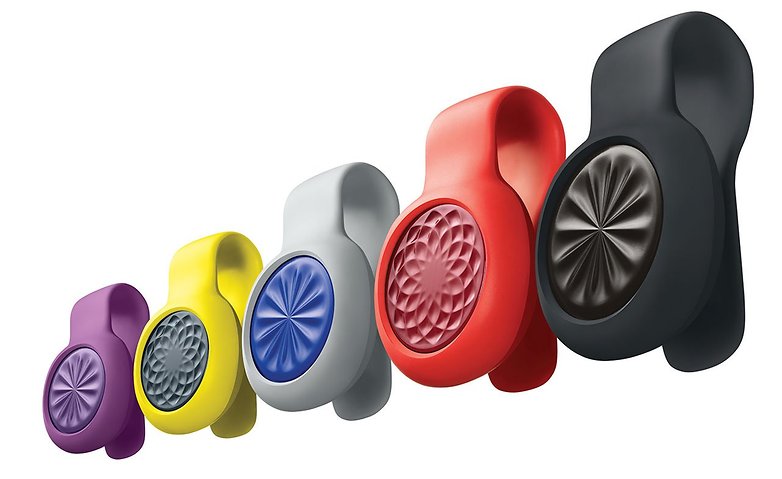 Withings Smart Body Analyzer
Everything we've looked at so far has been worn somewhere on the body, but the Smart Body Analyzer is something you stand on: it's a set of smart scales that can track your weight and body composition, BMI and heart rate. It can even monitor air quality and the weather.
Though it's not a wearable, Withings Smart Body Analyzer is Android compatible and is a useful accessory to help improve your fitness. What's more, it was introduced at US$143.99 but can now be picked up for less than US$100.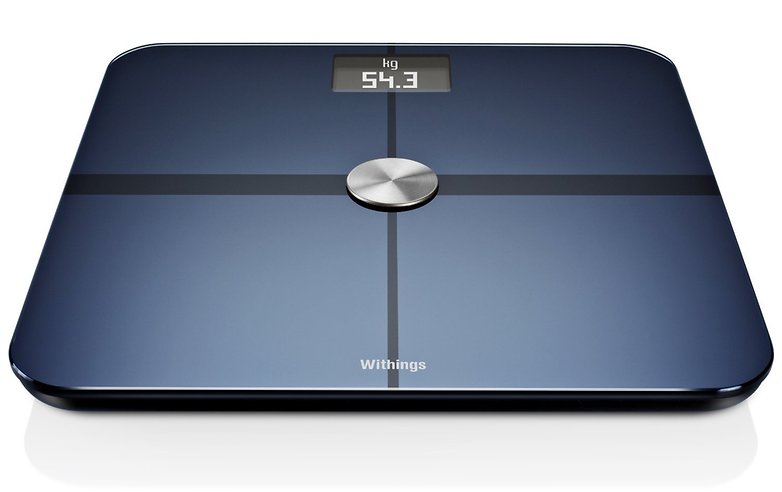 What's your favorite Android fitness device? Let us know below.