Best fitness trackers for kids: for their health and yours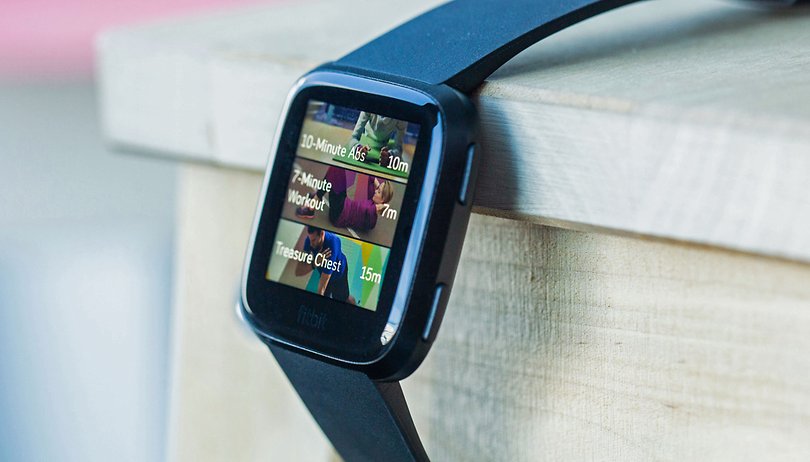 Today's hi-tech world doesn't always promote a healthy lifestyle, especially for kids who are increasingly distracted by gadgets and video games. With about a fifth of American children suffering from obesity and many more overweight, technology can also offer a solution: more and more parents are getting fitness trackers for their kids.
The best way to have a long and healthy life is to start early, so fitness trackers can provide a number of significant benefits for children, especially those who are still in the stages of development. Good habits surrounding sleep, diet and exercise formed in childhood will pay off not just growing up, but well into later years.
For parents concerned about their child's fitness, the data collected by fitness trackers can help you quantify just what needs to be done for your kid's health and fitness, and enables parents and children to set goals together, such as a certain number of steps per day. Not only is this good communication, but exercising together to reach your goals can be a great way to bond.
When it comes to selecting a fitness tracker, there are some great options out there specially designed with children in mind. Here's our pick of the best.
Garmin Vivofit Jr 2 - long-lasting and durable
The second version of this Garmin kid's smartwatch has a wide whole range of functions to make it a great all-round choice for adventurous kids. It's a durable watch that can take a few knocks, and you can monitor activity via the mobile app and award points for doing daily tasks and chores. So when your kid cleans their room, plays outside, brushes their teeth, they gain points as proof that they can trade for treats or rewards, for example.
The device is water resistant and the color screen and strap are adjustable and customizable, and the latter is flexible and soft enough to be worn comfortably for long periods. The battery is also very long lasting, Garmin's proposed 1 year + of use seems too optimistic but the VivoFit Jr 2 shouldn't need charging for at least half a year or a little longer depending on use.
Fitbit Ace - good for the whole family
Of course, Fitbit gets a mention in here. The Fitbit Alta is a good smartwatch/fitness tracker in its own right, but the Fitbit Ace model adds a special simple app designed to enable parental supervision of kids. This slim smartwatch is great for tracking daily steps and, of course, parents can award point and badges for hitting certain fitness milestones.
It's water resistant like the VivoFit Jr 2, but this is one that needs charging more often. Still, the battery life lasts up to 5 days - just right for the school week! If other family members also have Fitbits, you can set up a family account to easily check on your children's progress and the watch face itself can be customized with 10 colorful clock designs.
Leapfrog Leapband - best for the youngest ones
This smartwatch from LeapFrog has been around for a few years but it's still great for providing a little more gamification to motivate younger children. It contains a virtual pet, just like those Tamagotchis from the '90s, but with a twist - this virtual critter is fed by the activities and exercises of the wearer.
The Leapband is designed for more than just exercise: it has a curriculum aimed at teaching your child how to tell the time, the importance of nutrition and other core development skills, with a range of educational games to play. If this sounds like too much fun and you're worried it might lead to screen addiction, rest assured that there are parental controls you can set to limit the amount of time the wearer can spend on games.
Do you use a fitness tracker for your kids? Which ones would you recommend?