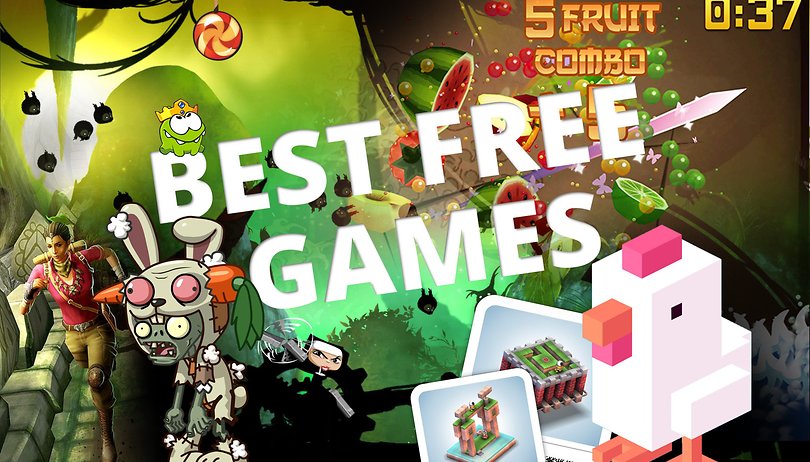 Best free Android games on the Play Store
Some of the best things in life are free, and by applying a little discretion, we can certainly apply this to Android games. There are a whole ton of free games on the Play Store clamoring for your attention, so it can be hard to pick out the best ones at a glance. Luckily for you, we've taken on the long, hard job of testing the most promising for you.
Just because a game is free, doesn't mean it has to be poor quality. These top free Android games won't cost a single cent, though many have ads or offer in-app purchases for extra goodies.
We've selected 15 of the best free games that can provide hours of enjoyment even without in-app purchases being taken into account. Enjoy them without any strain on your wallet!
Jump to:
Alto's Odyssey
Finally, the highly anticipated sequel to Alto's Adventure is available on Android. Especially long awaited, since the game was out iOS for months previously. A familiar sad story, but let's not dwell on that. We've got some sandboarding to do.
Sandboarding? Yes, it's a real thing, and soon to become one of your favorite things. Basically snowboarding for the desert, this is how your character will be speeding through the lush levels of Alto's Odyssey. Aside from the change of environment, Odyssey is very much like Adventure, but more. More variety in levels, more movement tricks, more worlds to discover and secrets to find.
Alto's Odyssey is free to play, but supported by ads that thankfully only appear between levels, not during them. There also are special items and bonuses, such a wingsuit or compass, that can be unlocked by playing...or by purchasing, if you're impatient.
Get it on the Play Store
App version: 1.0.2
Compatibility: Android 4.1 and up
Price: Free, ad-supported, in-app purchases
Spellweaver
Although I lost many hours (and dollars) of my misspent youth playing Magic: The Gathering with other nerdy teens, I must admit that many of the popular digital card games such as Elder Scrolls Legends and Hearthstone leave me cold. It was a surprise then, when I gave Spellweaver a try and ended up finding it so engaging.
As a fantasy-themed card game in which you duel your opponent with monsters and magic, Spellweaver is easy to pick up and understand for anyone familiar with Magic: The Gathering, but a well-designed tutorial can also easily bring newbies up to speed.
Spellweaver's visuals are attractive and flavorful, with 6 factions boasting a variety of monsters, heroes and spells that complement different strategies. Nothing mind-blowing here: you'll find noble knights, savage orcs, creepy undead and all the usual high fantasy suspects. Nonetheless, the setting lends a lot of charm despite being familiar.
What keeps the game engaging is the depth of strategy involved. You'll need to be mindful of the speed of your monsters, as well as their raw power. Carefully pick your hero leader, frontline attackers and support cards.
Battles vs the AI are possible if you want to stay casual or just hone your skills, but once you get good you might be tempted to enter tournaments against other real human players. Naturally, this is where the IAPs come in, just like in real life collectible card games, although you can also earn new cards via normal games.
App version: 3.15
App size: 216 MB
Compatibility: Android 4.1 and up
Price: Free, in-app purchases
Sword of Xolan
Sword of Xolan is a sword-and-sorcery platformer with lovely pixel art, well-implemented touch controls and a whole lot of heart. The story is fairly lightweight, with our hero out to fight for justice and save the world from evil. But the game itself doesn't lack depth.
Controlling the titular Xolan and his sword, you must jump and slash through a variety of levels filled with tropes that 90s gamers will be very familiar with. Monsters, spikes, pits and smashable containers full of power-ups. But old-school doesn't mean boring. One of the joys of Sword of Xolan is the satisfaction of outsmarting a variety of enemies that come at you with different movement patterns or attack routines. Naturally there are boss fights that are bigger, badder and trickier than the mooks.
Sword of Xolan shines due to excellent level design, with secrets, enemies, traps and jumps all feeling meticulously placed. My only gripe would be a lack of difficulty progression, as the game doesn't start out easy and then get harder, it basically has the same level of challenge (which is pretty tricky) throughout. Though it's possible to pick up power-up cards as you play through the game, these are basically random bonuses with minimal impact.
Difficulty aside, Sword of Xolan is a delight and quite addictive. Our bearded hero's quest for justice may not be an original one, but the game's skillful design compels to heed the call to adventure regardless.
App version: 1.0.10
App size: 70.78 MB
Compatibility: Android 2.3 and up
Price: Free with ads, $0.99 to remove ads
Freedoom
Gamer's of a certain age will remember losing many hours of precious youth to brutal first person shooter pioneer Doom. This game is effectively a Doom port made with an original set of assets and game levels to avoid falling foul of copyright.
Freedoom basically plays just like the classic, as the assets are different but still recognizable in the style of the original. You're still blasting ugly creatures in a vaguely industrial wasteland, and all the fun action, atmosphere and tension of Doom is right here in a not-so-different skin.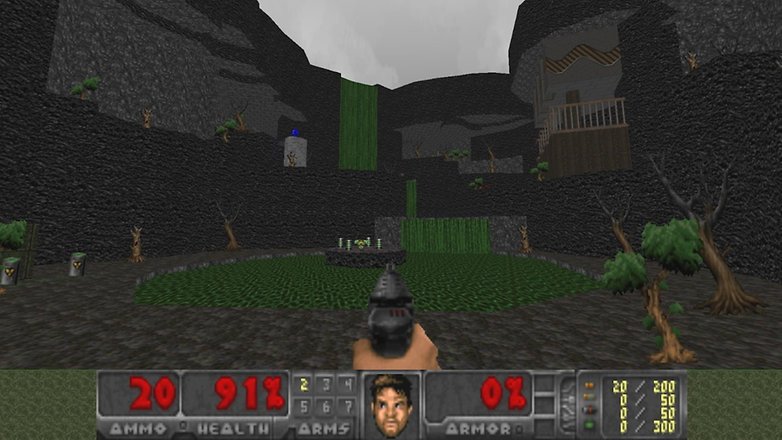 As an added bonus, you can always load your old (legally owned, of course) original Doom WAD files into the app's config folder, if you want to play the real thing on your phone. Fantastically, this also goes for related games on the same engine, such as Heretic, Hexen, and Strife, or the various mods of these games available online.
App version: 0.2.5
App size: 40.85 MB
Compatibility: Android 5.0 and up
Economic model: Free
The Witch's Isle
The Witch's Isle is an atmospheric adventure game with beautiful pixel art and a compelling mystery at the heart of its story. On a faraway island ruled by a witch, one villager is cursed to recover a stolen urn by 4:00 a.m, upon pain of death. The whys and wherefores? Well, you might find that out, depending on your choices.
And your choices do matter, as player actions in The Witch's Isle can lead to one of 7 endings, including a few 'bad' ones and an especially difficult 'best' one. Whichever route you end up taking, the game's well-crafted atmosphere will keep you spellbound.
The Witch's Isle also boasts an interesting feature not found in many adventure games. Not only do you control the protagonist, you can also have the camera follow other characters, giving you an insight into their lives and routines. By carefully observing these NPCs, not only do you become more immersed in the game's story, but also discover some useful secrets you might otherwise miss.
App version: 4.0.5
App size: 93.37 MB
Compatibility: Android 5.0 and up
Economic model: Ads with in-app purchase to remove, donation
Sneak In
Sneak In is a puzzle game in which you have to shoot colored balls that stick together to get combinations of three balls in a row. When three balls of the same color are side by side, they disappear. The game is entertaining and offers over 200 challenging levels, and there are also rankings which are updated weekly to give everyone a chance for glory.
A must-have for lovers of puzzles, it's worth noting that Sneak In is ad-free and playable offline, both welcome features than can seem increasingly rare in the mobile game landscape.
Get it on the Play Store
App version: The new path
App size:
Compatibility: Android 4.3 and up
Economic model: Free
PUBG Mobile
PUBG Mobile is fantastically faithful to the addictive gameplay that made so explosively popular on PC and Xbox. 100 players parachute onto an island, scavenge weapons and equipment and the duke it out in a winner-takes-all fight for survival as encroaching death zones push them ever closer together.
Controls suffer from a lack of precision compared to PC or Xbox, but you're only pitted against other players on mobile, which helps keep the playing field even. The graphics are fantastic and so far, everything about PUBG is free (though once they have secured a large player base, I wouldn't be surprised to see cosmetic IAP or ads start).
For the moment, PUBG remains the only serious game in town if you want a battle royale experience on mobile. But that could all change, as its main rival (some would say imitator) Fortnite Battle Royale is already a huge hit on iOS, and should land on Android later this year.
App version: 0.3.3
App size: 778 MB
Compatibility: Android 4.3 and up
Economic model: Free
Shadowgun Legends
If you like shooting games but the battle royale format isn't quite your style, then Shadowgun Legends could be for you. Madfinger Games returns to its sci-fi setting to bring us this graphically gorgeous first person shooter and a colorful futuristic environment that draws obvious comparisons to AAA PC/console titles such as Destiny and Halo.
You play an intergalactic mercenary or 'Shadowgun', who takes on various missions against alien forces (or other mercs) for money and loot. The game features a huge selection of weapons and armor to customize your Shadowgun with, as well as several different game modes to play and compete in.
The free game contains an extensive single player campaign, as well as multiplayer, versus and co-op, which takes the form of dungeon challenges that are tackled in teams. It's an impressive offering for a title that's free to play, and thankfully, although in-app purchases and microtransactions exist, they are mainly for cosmetic titles that don't give players a competitive advantage.
App version: 0.4.3
App size: 843 MB
Compatibility: Android 6.0 and up
Economic model: Free, in-app purchases
Warhammer 40, 000: Freeblade
There are quite a few titles set in Games Workshop's wildly popular dark science-fiction Warhammer, 40, 000 universe, but Pixel Toys' Warhammer 40, 000: Freeblade towers above the rest on massive armor-plated mecha-legs.
Freeblade puts you in the role of an Imperial Knight, a walking humanoid arsenal of guns, missiles, and whirring blades, and pits you against hordes of alien Orks and the demonic forces of chaos in an fun and viscerally violent on-rails campaign. The action comes thick and fast and always looks cool, and the game even supports the Razer Phone's 120Hz display.
The graphics are great and the tap and swipe controls to activate different weapons make controlling your knight quick and easy. In-app purchases will make your Knight tougher, which is mainly an advantage in the PvP multiplayer, but there are plenty of single player missions to keep the lone warrior busy.
App version: 5.2.3
App size: 606 MB
App compatibility: Android 4.0.3 and up
Economic model: Ads, in-app purchases
Shadow Fight 3
The classic beat 'em up, in which a pair of rock-hard warriors thrash each other within an inch of their lives, isn't one of the more popular types of mobile games but the Shadow Fight series has always stood out as one of the best examples of the genre on handheld devices.
Although previous iterations in the series featured battles between almost featureless black figures, Shadow Fight 3 brings all the action into the light, with great graphics and a variety of fighting styles, armor and weapons for your fighter to brutalize their enemies with.
You won't get far with button-mashing in this game either, beating Shadow Fight 3 requires proper form and timing to succeed, especially if you resist the in-app purchases.
App version: 5.2.3
App size: 551 MB
App compatibility: Android 4.1 and up
Economic model: In-app purchases
Pixel Dungeon
The various Pixel Dungeon titles are roguelike dungeon crawl games with primitive graphics (but great gameplay), that punish failure harshly, but were so easy to pick up and play again after every character death that I stopped worrying and learned to love restarting.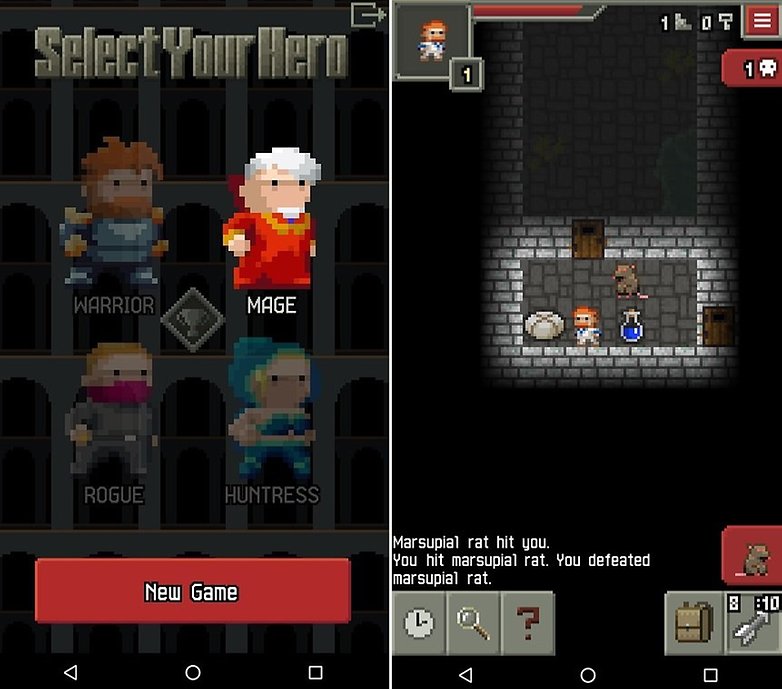 It's a simple tap to control everything, and although the 'basic' Pixel Dungeon game by Watabou has unlockable character classes and tons of items to enjoy the game with, there are plenty of other addictive versions such as Shattered Pixel Dungeon, Pixel Dungeon Unleashed etc., that offer twists and different features based on the original.
App version: 1.9.2a
App size: 9.61 MB
App compatibility: Android 2.3 and up
Economic model: In-app purchases
Lineage II: Revolution
Lineage II: Revolution is an MMORPG in the style of the massively popular World of Warcraft and co. Visually lush and richly detailed, it offers a wide open-world fantasy realm to explore and boasts of epic battles with over 100 fighters on the field of battle, or defending a fortress.
Being an MMO, the social element is critical, and you'll be able to join clans and fight alongside your buddies against your rivals. Plenty of RPG class and race character options are available among traditional lines - be a human warrior, elven mystic, etc.
Since Lineage II: Revolution is still pretty new, there's a chance to get in early to this MMO and rise to power as a faction leader in this seriously pretty fantasy world before the first players start to dominate.
App version: 1.00.06
App size: 216 MB
App compatibility: Android 4.4 and up
Economic model: In-app purchases
Sky Force Reloaded
Sky Force Reloaded delighted me with some skillful design that optimized it for shooting on the go. It's an engaging "bullet hell" shooter, a classic genre that typically demands intense attention to detail and lightning-quick reaction.
Not an obvious choice for gaming on the morning commute then, but the Sky Force Reloaded solves this by automatically going into super-slow motion when you take your finger away from the screen.
This handy feature combined with well-paced levels that don't take too long to complete, make it forgiving when you have to keep an eye on crossing the road, or someone bumps into you on the subway.
The levels can still get quite challenging, but there are plenty of upgrades to your plucky fighter plane including, shields, missiles, bombs and extra guns, all of which can be earned free though play (but you can spend real money for faster upgrades if you just can't wait).
App version: Varies with device
App size: Varies with device
App compatibility: Varies with device
Economic model: Ads, In-app purchases
Plague Inc.
Hopefully, you've never dreamed of creating a virus to exterminate humanity. Nevertheless, Plague Inc. combines the 'strategy' and 'post-apocalypse' genres.
In this game, you must try to infect the world's population with a deadly virus, choosing from among the 12 accessible types. Moreover, the game is equipped with an artificial intelligence that will challenge your efforts.
App version: Varies with device
App size: Varies with device
App compatibility: Varies with device
Economic model: In-app purchases
Crossy Road
Falling somewhere between Frogger and infinity runners Temple Run and Subway Surfers, Crossy Road is a cute game that's great for quick-fix sessions. So great, in fact, that it won a Best quickplay game award at the International Mobile Gaming Awards.
The longer you survive, the more gold you earn, which allows you to unlock new characters to traverse the endless 3D pixel-blocky world. It's old-school and new-school, charming and challenging, and we love it.
App version: 2.4.4
App size: 47.34 MB
App compatibility: 4.1 and up
Economic model: Ads, in-app purchases
Have you discovered any free Android games that we should mention here? Let us know, and it might just make the list one day.