Who does the best gold phone? HTC drops a trophy phone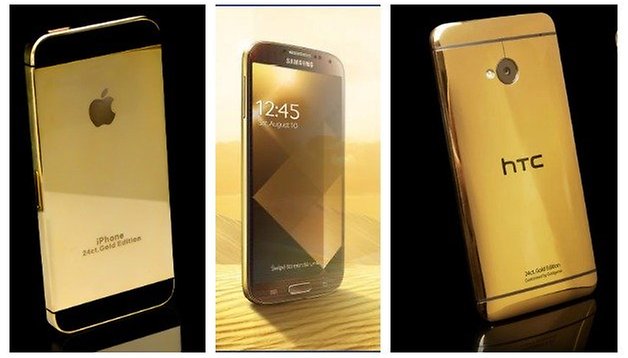 We reported recently about Samsung's delivery of a gold Galaxy S4 and the response that they were copying Apple's iPhone 5s, which comes in a champagne gold color option. Samsung denied copying Apple, stating they have produced gold color cases for a long time, which is true. But the fad for gold phones right now just stepped up a notch with a $4,430 extremely limited edition 18-carat gold HTC One.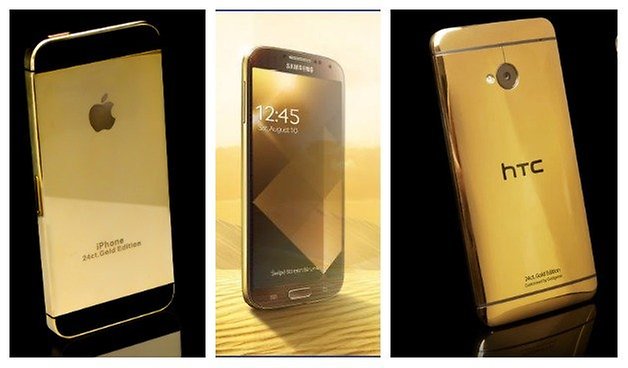 HTC has produced five of these gold bricks in celebration of the 18th anniversary of the British MOBO Music Awards and are valued at £2,750. Of course, this is a five-of-a-kind extravagance for the ludicrously wealthy and will not be available to the average punter, unlike the mass produced champagne finish of the iPhone 5s or Galaxy S4 in luxurious gold plastic. There is, however, already a 24-carat gold-plated HTC One available, through the same gold partner as the MOBO edition, for over $3,000, and that you can buy as a regular Joe. Albeit a regular Joe with $3,000 to spend on a smartphone.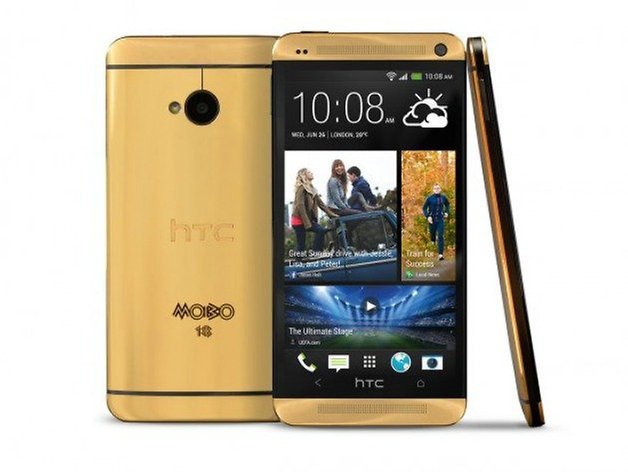 So who does gold phones the best? Considering these crazy offerings from HTC, the iPhone's not-even-real-gold-looking color option sees completely normal and hardly worth the silly criticisms leveled at it thus far, even considering the crazy rush we've seen for the tinted aluminum color choice. As can be expected, however, extremely expensive real gold iPhones are already available on the market, as in the image above, which is a 24-carat gold iPhone 5 for $2,870 (or £1,781). You can then load up on the most expensive apps for smartphones.
Samsung on the other hand use gold plastic. This can either be seen as sadly pedestrian, or painfully normal, depending on whether you want to carry around gold bullion in your jeans pocket. Also, Samsung's option, like Apple's, is nice and cheap (well, compared to 24-carat gold-plating, anyway) and is certainly the more likely option for us normal people. But if gold is not a status symbol because you can't afford it, does it deserve a place on your smartphone? Is that a bit like having an obviously fake Chanel handbag?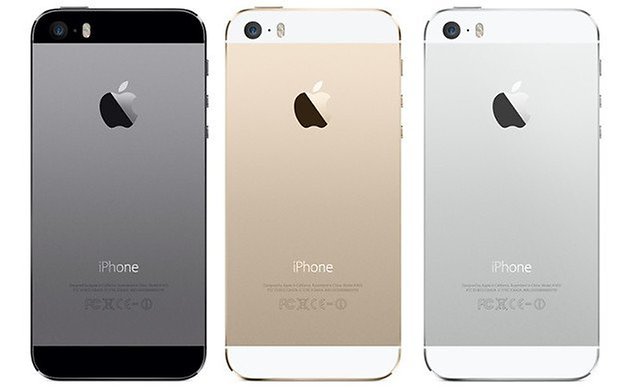 Strangely enough, in this case I think the iPhone's gold option makes more sense than Samsung's (the HTC's are of course in another dimension of ridiculous, as are the real-gold iPhones) because at least a gold finish on metal makes at least a little bit of sense and it is admittedly more of a champagne color than gold. Whereas a gold colored plastic can't really come across as anything other than cheap and tacky. Of course, there are real-gold versions of the S4 as well.
The fact the Samsung is using a real-gold color too just throws further salt into the I-don't-have-any-money wound. But then again, I wouldn't have a gold phone of any description even if I could afford it. But if I had to pick one, cost be damned, then it'd be the HTC One, partially because I like HTC better than iPhones and partly because it's bigger and rarer and therefore worth more. But any way you cut it, these are phones for people with more money than sense.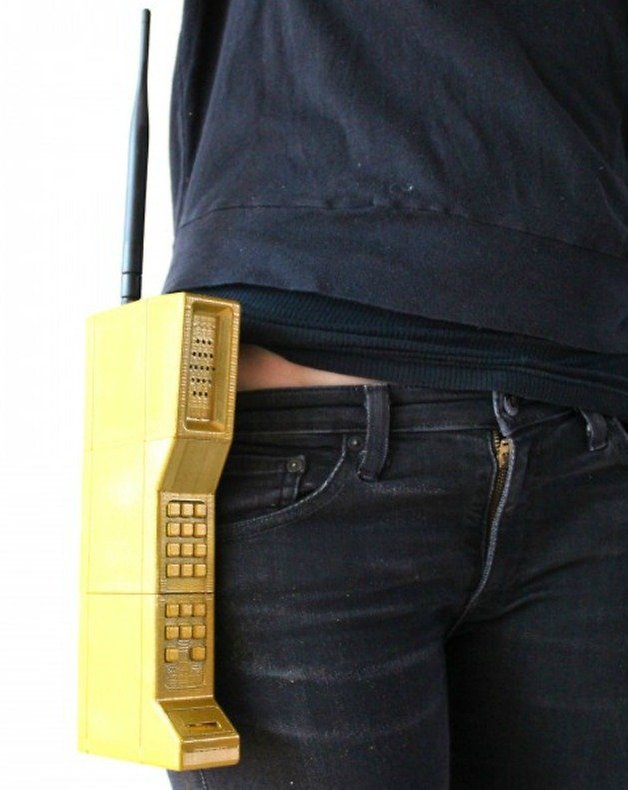 Who do you think pulls off the best gold smartphone? Samsung's plastic, Apple's tinted aluminum or the HTC and Apple gold-plating and solid gold versions?