The best Moto X 2014 cases: 8 cool ways to protect your phone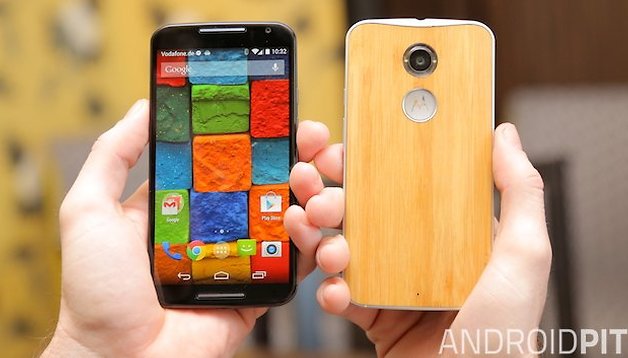 The Moto X 2014 is a pretty tough bit of kit, but if you drop it on concrete, replacing its screen could be pretty pricey. A good quality case is part protector, part fashion item: it keeps your smartphone safe and enables you to express your own individual style. The range of available cases isn't as big as it is for some rival devices, but there are still plenty of options to choose from.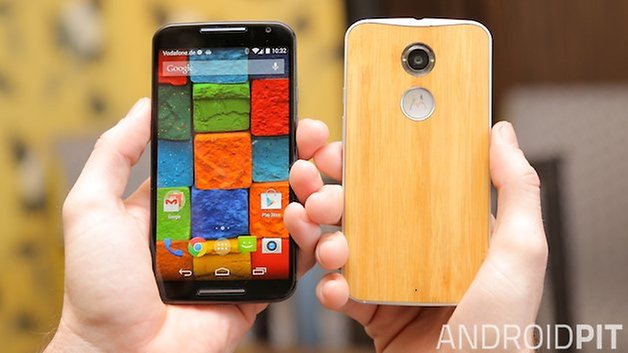 Smartphone cases for the Moto X 2014 tend to come in three distinct flavours. There are cases that are designed purely to protect the phone and leave its design as unaffected as possible; there are cases that are designed to hide the phone away, often by encasing it in luxurious materials; and there are cases that are designed to add extra usefulness. Some cases do more than one thing, so for example you might get a leather case that includes slots for carrying your credit cards around.
i-Blason Moto X: cheap and cheerful
The simplest cases are often very cheap, so for example the i-Blason Moto X case is currently $9.99 on Amazon. The front has raised edges to keep the screen away from the floor if you drop it face first (although that isn't much help if you drop your phone onto an uneven surface), and the back has a large cutout so you can still take photos and see the Motorola logo. The case makes the phone less slippy and more grippy, and there are cutouts for buttons and ports too. If you'll be carrying your phone in a bag or in a pocket with keys, coins or other potential screen scratchers, a screen protector is a good idea too, and plastic ones cost pennies.
Supcase Unicorn Beetle: chunky and colorful
While some cases are designed to look as inconspicuous as possible, others deliberately change the way your phone looks - so if you didn't take advantage of Motorola's various customization options when you ordered your phone, you can change it now. The oddly named Supcase Unicorn Beetle Series is a good example: it comes in blue, silver, green and red as well as black, and it combines soft plastic and hard polycarbonate to produce a tough-looking phone protector. It's $16.99 in the US and Amazon UK offers it for £12.99.
Exact Brightview: nice idea, shame about the materials
Not all the Moto X 2014 cases look good. Take the Exact Brightview case, which offers a leather-effect case with a window in it so you can see the clock and notification area and which doubles as a stand. You can see what Exact is trying to do but if the fake leather looks as bad as it does in the photos, where the manufacturer has had the option to tweak the pics to show the case in its very best light, we can only imagine how horrible it'll look in the fake flesh. That might explain why Amazon UK is discounting similar cases from £14.95 to £2.95.
If you're going to go fake leather, we'd suggest going for colours that don't occur in nature: embrace the artificiality, but don't go too far: if a pink creation looks awful as a thumbnail, there isn't much chance that it'll look any less awful wrapped around your phone.
NageBee Design: pretty in pink
One way to embrace artificial materials is to get ones with prints on them, such as the NageBee Design. Somehow plastic leather looks better in white with a pink tree on it, and the case includes a snap lock and a couple of card slots too. At $6.99 it's hardly going to break the bank.
Duo Armor Blue: for the tough stuff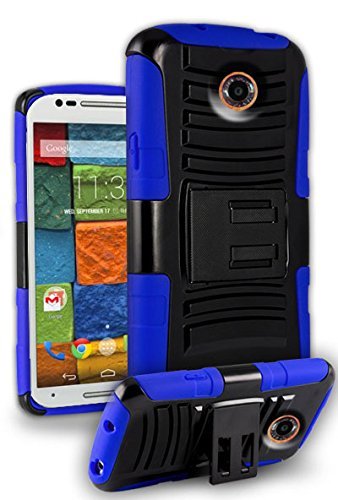 Some cases render your Moto X 2014 almost unrecognisable. Take Caseformers' Duo Armor Blue, for example: it looks like a cross between something the US Army might use and something you might build with LEGO bricks, includes a stand and a holster and wouldn't look out of place as a GI Joe accessory. It's tough and it's cheap: at the time of writing it's just $10.99 in the US and £9.99 in the UK.
Akira Handmade and Lencca: luxurious leather
Fancy something a little more luxurious? While Motorola devices don't seem to attract the same attention from luxury case makers as Apple and Samsung do, there are still a few high-end cases out there. Akira Handmade has a nice-looking cowhide leather case for $29.45, and Lencca makes a "wallet clutch" that's essentially a clutch bag, a purse and a phone case combined.
It's made from vegan leather, which we think means it's made of synthetic leather rather than from actual vegans, and it has three card slots, a pocket for receipts and notes and room for an ID card or drivers' license too.
Kroo cases: bags and clutches for carrying your phone
Combination cases and clutches seem to be in this year: Kroo makes them too, with a $37.99 smartphone clutch available in plum with indigo plaid, brown with black and tan plaid or brown with leopard print. It boasts eight card slots, a windowed slot for picture ID and a phone pouch, and it's available as a wristlet clutch or as a cross-body bag.
No matter what kind of case you're considering, it's important to think about what you want it to do. If it's to protect a phone that's in constant use, cheap cases aren't going to last very long; however, if it's just to stop scratches in a bag then you probably don't need something with more armor than a SWAT team.
Have you found the perfect Moto X 2014 case? Let us know in the comments.