Best phones for mobile gaming in 2018
The specs war continues to rage, with RAM and processors being boosted every year. When it comes to gaming, the options have never been better. Whether you're looking for the most powerful, affordable or unique offering, we've got the right choice for you here. We've updated our list with the best phones for mobile gaming in 2018.
Samsung Galaxy S8: powerful performance with Game Mode
The Galaxy S8 may be the best Android smartphone on the market, and it's no slouch when it comes to gaming performance or experience. The gaming software features that were introduced by the Galaxy S7 have been revamped for the new flagship as well. In the Device Maintenance section of the phone's Settings you can enable Game Mode, which is comprised of Game Launcher and Game Tools. The Game Launcher is home to all your games, while Game Tools changes the screen mode to accommodate games that don't support the unique 18.5:9 aspect ratio, among other things. All of this ensures that your experience is immersive, by disabling notifications and the invisible home button to allow for uninterrupted game play, for example.
The impressive hardware also allows for a smooth, engaging experience. The curved, 5.8-inch AMOLED Infinity Display of the Galaxy S8 has a unique 18.5:9 aspect ratio with a 1,440 x 2,960 resolution - that's 400 pixels taller than normal QHD phones. All that screen real estate is held in a thin, ergonomic body and powered by a 3,000 mAh battery. The Galaxy S8 features the top of the line Snapdragon 835 processor with an Adreno 540 GPU and 4 GB of RAM.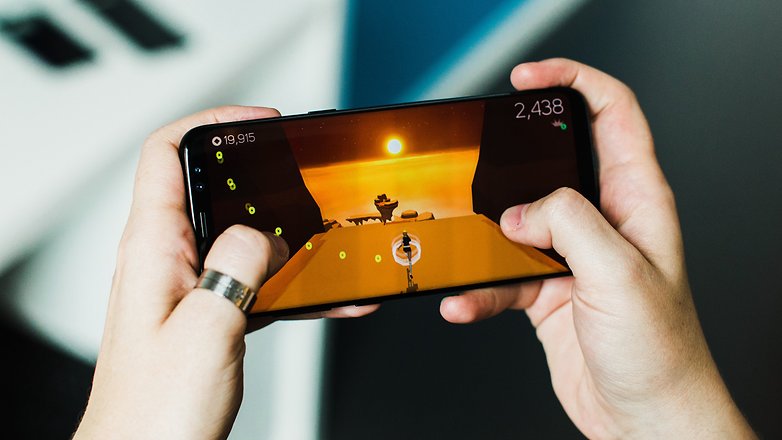 Samsung Galaxy S7: a great value
If you can't afford the Galaxy S8, you'd still be well-served by its predecessor, the Galaxy S7, as its future-proofing has served it well. It was the best phone for gamers in 2016, and it supported Vulkan APIs for better quality graphics before anyone else. Its 5.1-inch Super AMOLED display has QHD resolution and 577 ppi, giving the sublime detail and color representation we've come to expect from Samsung. Powering all of this is a 3,000 mAh battery, which can be fully charged in 90 minutes with the supplied charger, plus an octacore Qualcomm Snapdragon 820 processor with an Adreno 530 GPU and 4 GB of RAM.
Of course, the S7 was the first to offer the Game Launcher, which has since been reborn on the S8, which acts as a gaming center, storing and categorizing your games. It also employs a floating button arrangement called the Game Tool, which can be used, among other things, to block notifications and record your gameplay from within any game.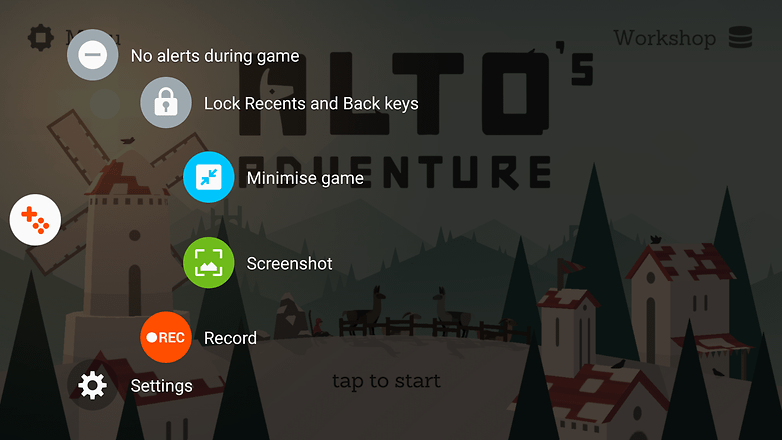 OnePlus 5: the flagship with more than enough RAM
The latest flagship from OnePlus is the newest device on this list, and it packs the same Snapdragon 835 as the Galaxy S8. What makes the OnePlus 5 stand out as a gaming device, though, is its 6 to 8 GB of RAM. This gives it incredible gaming performance in addition to its two unique features for gaming: Gaming Do Not Disturb Mode and Dash Charge While Gaming. These two features do exactly what they say on the tin. The former suppresses accidental presses of the keys and notifications, while the latter allows for fast charging as if your phone weren't in use. The 5.5-inch Full HD display is powered by a 3,300 mAh battery which can stand up to the most demanding games without overheating.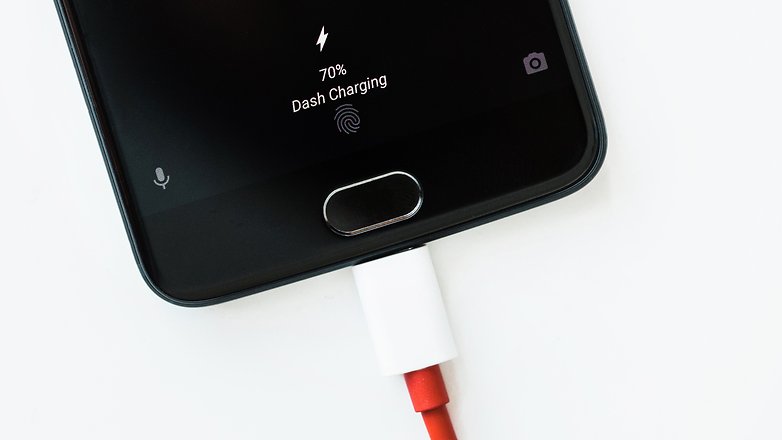 Moto Gamepad: a budget console in a snap for the Moto Z2 Play
There's a new Moto Mod coming in summer of 2017 that will excite mobile gamers. The Moto Gamepad will attach to any smartphone in the Moto Z family, giving you two control sticks, a D-pad and four "tactile action buttons". It resembles the Nintendo Switch. Since the Mod attaches to the device directly, there won't be any lag from wireless connections and Motorola says it will last up to 8 hours thanks to its 1,035 mAh battery. So, if you're thinking of investing in a smartphone that will provide a good gaming experience, in addition to other possibilities offered by Mods, you may want to consider a Moto Z device like the Moto Z2 Play, which is a great budget option.
Sony Remote Play: play your PS4 from your Xperia Z5
If you own a PlayStation 4, you can play it using some Xperia devices thanks to Sony Remote Play. This is available for the Xperia X, Z3, Z4 and Z5 devices from Sony. It allows you to use your home Wi-Fi connection to stream to your phone or tablet and play using a connected Dualshock 4 controller. To get the most from the experience, you'll want a Game Control Mount, which attaches your phone to the top of the controller. The newest of the compatible Xperia devices is the Xperia Z5, which has a 5.2-inch display, a Snapdragon 810 processor and 3 GB of RAM.
There are plenty of other great phones (and accessories) for gaming on the go, like the HTC U11 or the Honor 8. In fact, both hardware and software on Android smartphones has gotten to the point that almost any high end device of the past two years will handle games from the Play Store with ease.
Which games do you enjoy most on Android? Are there any phones you'd recommend for gamers? Share your thoughts with everyone in the comments.
---
This article was updated with additional input from AndroidPIT editors Benoit Pepicq, Eric Herrmann and Luis Ortega.