Best racing games for Android: feed your need for speed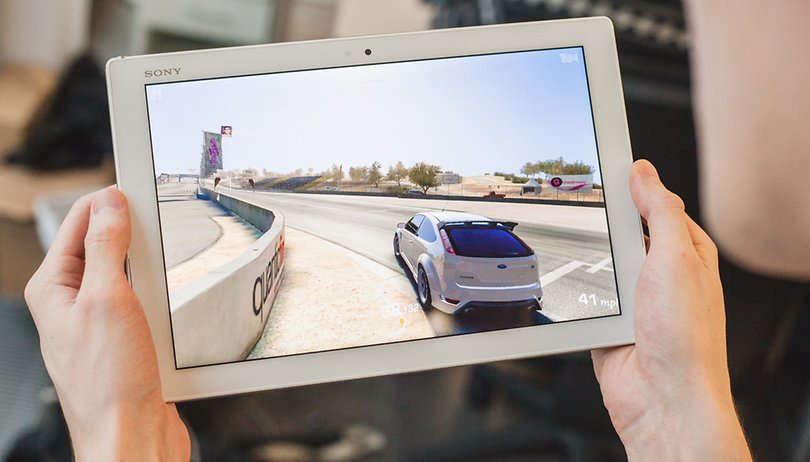 Racing games are one of the most popular genres of mobile gaming for good reason. If you're a driver looking to compete, have a realistic driving experience or just ride around, we have the app for you. Have a look at the best racing games for Android. Get to your starting positions, it's time to race.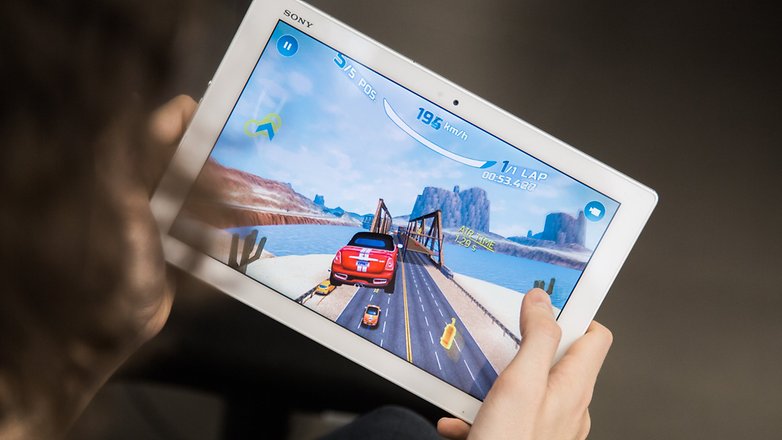 Best for serious driving: Real Racing 3
For serious driving and realistic simulation, Real Racing 3 takes the cake. Each car behaves according to its specifications like tire traction, weight, handling, etc. In Real Racing 3, you can race on 12 circuits with over 100 different official makes like Lamborghini, Porsche, Mercedes-Benz, Audi and Ferrari. There are also numerous multiplayer modes to choose from so you can race your friends.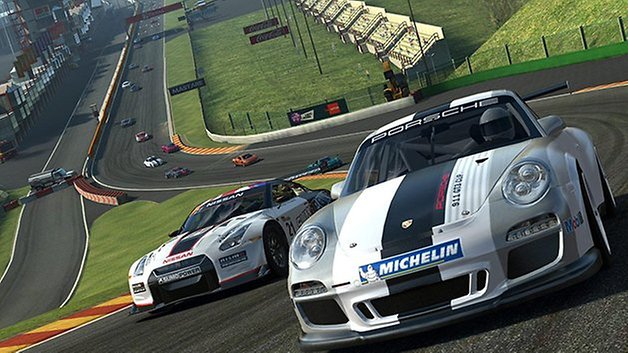 Best for street circuits: Need for Speed: No Limits
Launched in early 2015, Need for Speed: No Limit's arrival was one of the most anticipated on Android. With realistic graphics and interesting circuits, No Limits is a one of the best games for racing on asphalt.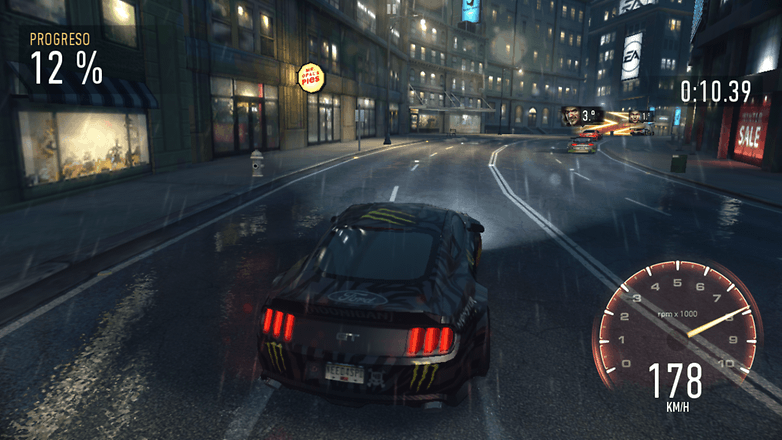 Best for jumps: Asphalt 8: Airborne
This game has real cars like the Lamborghini Veneno, which you can launch off numerous ramps and jumps, allowing you a rare opportunity to pirouette with your sports car. Asphalt 8: Airborne has 13 tracks with more than 95 high-end cars. It's an arcade racer that shines through its graphics, audio effects and fun factor.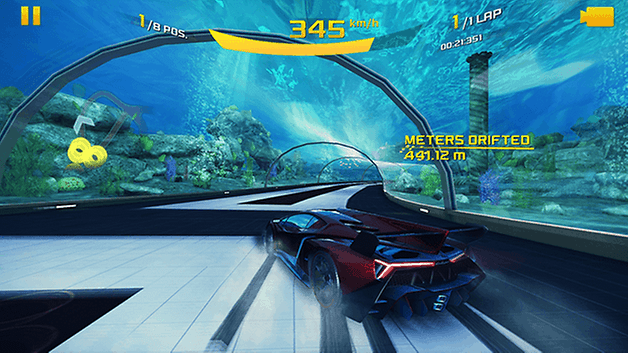 Best for realism: GT Racing 2
Another title from Gameloft – maker of Asphalt 8 – but with a twist of reality. This may be one of the best racing simulators for mobile devices. Choose from a selection of 81 cars, coming from 37 top manufacturers. You can drive around 13 circuits from four different points of view and race at more than 1,400 events. This is a great game if you like to modify the performance of your vehicle in the the garage and test out your changes on the track.
Best for skidding: Real Drift Car Racing
If you like to skid and drift with your car, then you will love Real Drift Car Racing. There are two versions: a free one with four circuits and a paid version with all of them unlocked for only about $1. The difficulty can be customized at the beginning so you don't spend the entire day hitting safety fences around the circuits.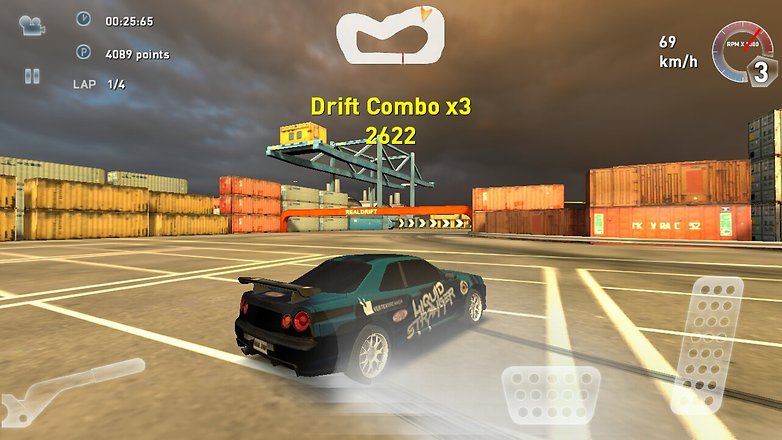 Best for water racing: Riptide GP 2
An aqua-based racer, Riptide GP 2 works very much like a bike racer. The gameplay entices you take sharp turns and risk crashing. There are different models of watercraft and each can be improved in different areas. A peculiarity of this racing game is the turbo-charging for doing tricks and stunts whenever a ramp or big wave provides an opportunity. There are also unlockable stunts with 'skill points'.
The multiplayer mode of Riptide GP 2 offers several modes, including classic, time trial, and even the possibility of connecting four players to play in splitscreen mode.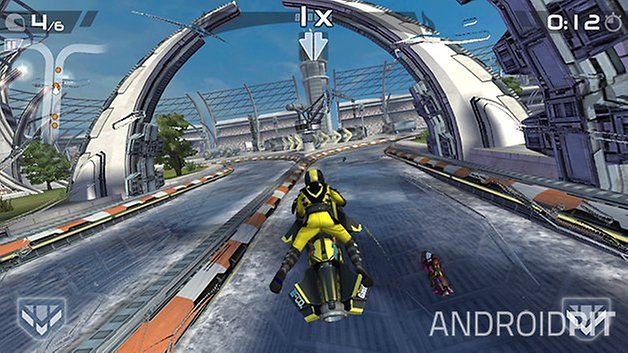 Best throwback title: Horizon Chase
This is a game quite different from any of the others on this list. Horizon Chase is a racing game that tries to emulate the racing titles of the 80s and 90s. Indeed, the developers who created this game have experience with some of the classics from the last 20 years. The mechanics are different from any racing games on the list in that the controls are greatly simplified. However, thanks to its excellent music and throwback graphics, it offers not only one of the most interesting but one of the best racing experiences.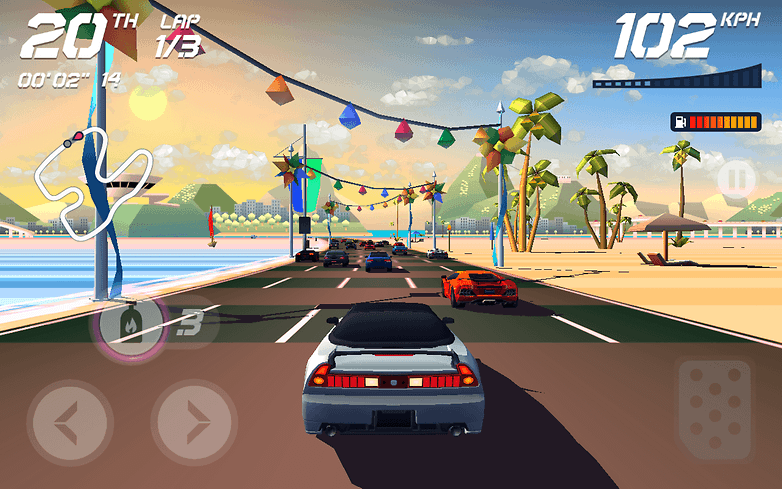 Best RC racer: Re-Volt 2: Multiplayer
Re-Volt 2 will change the way you think about remote control cars. You can switch between your RC car to get faster and beat other players from around the world. Among the available vehicles, you will find buggies, sports cars, trucks and Formula 1 cars. You can play with up to four players simultaneously in multiplayer mode.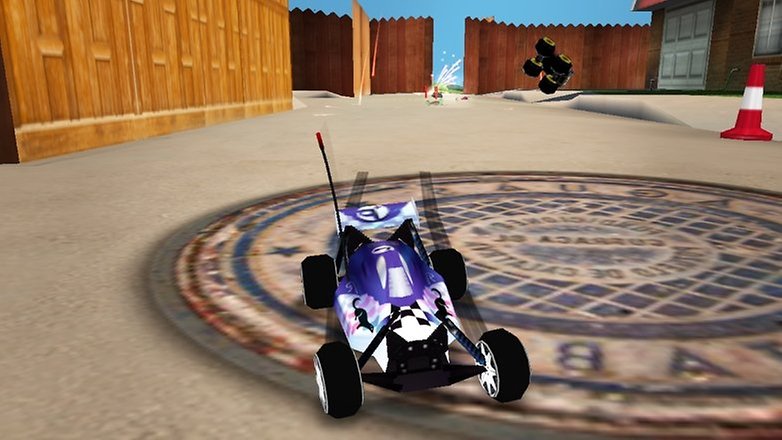 Best snail racer: Turbo FAST
No, you didn't read that wrong, this is a snail racing game. But these aren't the snails you know; these have supersonic shells that enable them to move at breakneck speeds. You can tune your snail until it is the fastest in the meadow. You can make fools of your friends in multiplayer mode by polishing your skills in single player challenges.
Best train racing game: Thomas & Friends: Choo-choo!
This game from the children's series Thomas the Train Engine is fun for all the family. Thomas has a turbocharger, letting him rip it around the tracks. The races are between two trains and you can play against a friend or AI.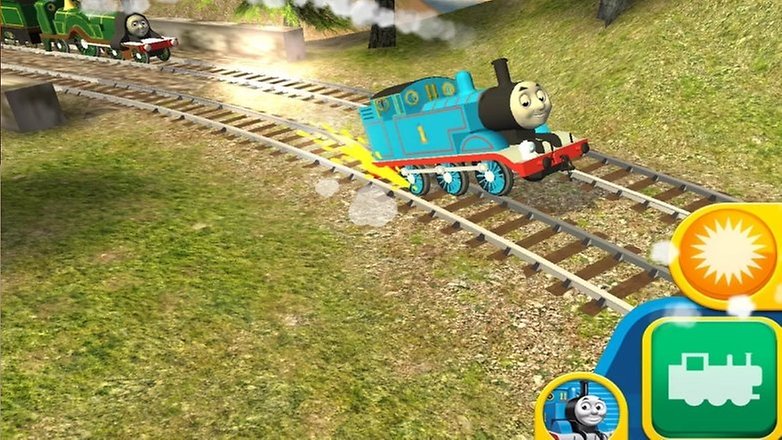 Best 'cart' racing game: Beach Buggy Racing
Beach Buggy Racing follows the same mechanics as titles like Mario Kart or Crash Team Racing. This is a racing game that's intentionally less mature, and more focused on fun than high-adrenaline speed and realistic graphics. The races contain items that can be collected and used to attack other opponents or fend them off.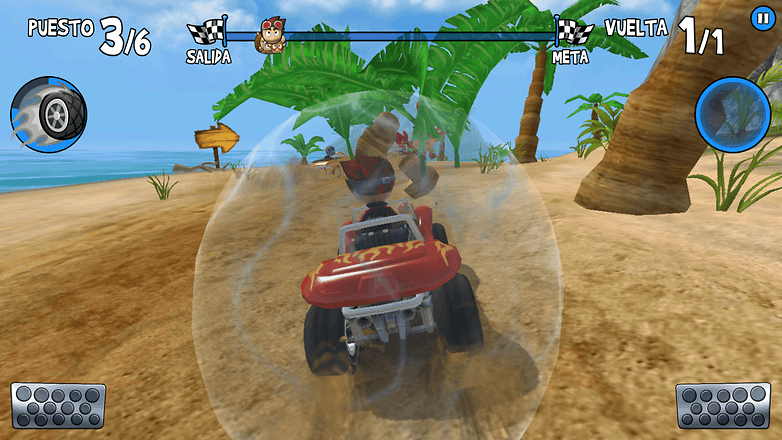 Best multi-vehicle racing game: Angry Birds Go!
Time to race those very familiar birds and pigs from the Angry Birds game. Since its launch, it has added a lot of content and made many improvements. For instance, the waiting time to load each race has been greatly reduced. It also has multiplayer. Different cars can be improved, and there are different types of vehicles including sleds and planes.
Angry Birds Go! is highly addictive and you can easily lose track of time as you start piling up gems and coins to gain more speed through a vehicular upgrade. Through the story mode, you can unlock more drivers and cars, opening up loads of new combinations. You can finish the story without having to make any in-app purchases.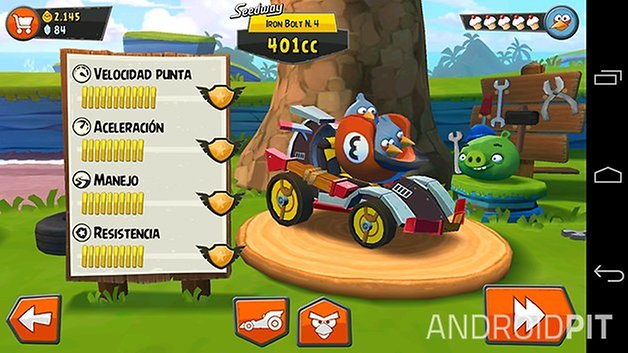 Best bird's eye view racer: Mini Moto Racing
In Mini Moto Racing you have a bird's eye view of your circuit. The controls are simple, there is a steering wheel and a canister of nitro to give you a boost from time to time. There are plenty of circuits, climates and models of cars for all tastes. This title is especially fun when played on a large screen, so a tablet is best. The mechanics of Mini Moto Racing are simple to pick up, but there's also enough variety and fun to keep you coming back.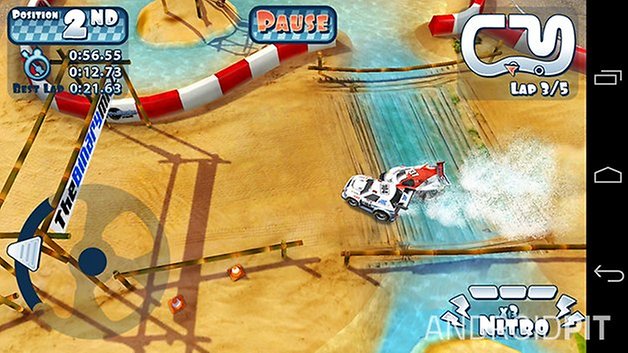 Do you have any racing game suggestions? Let us know in the comments.