Best Samsung Galaxy Note 3 cases: our favorite 8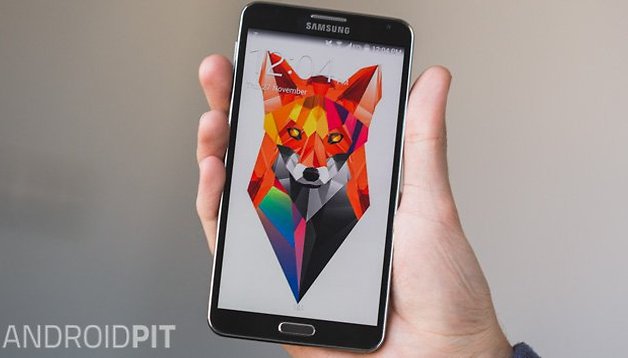 Getting a good case for your smartphone has become an integral part of the overall investment when picking up a new device. The age-old motto still holds true: it's better to be safe than sorry. Phablets, despite their size, can still easily slip out of the hand. But maybe you've never dropped a handset in your life, and just want your Galaxy Note 3 to look good? Either way, we're here to help. Here are what we think are the best Galaxy Note 3 cases.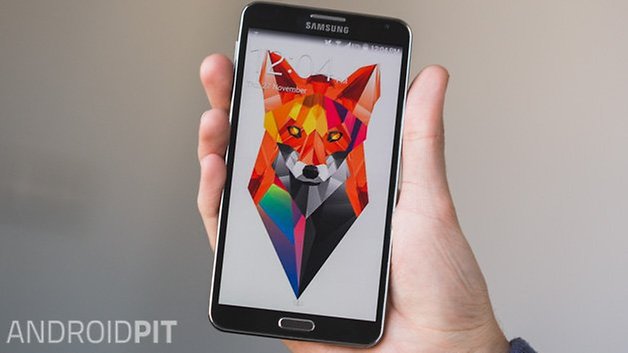 Spigen Case Slim - best value
Spigen are known for delivering useful, no-fuss case designs which are tailor made for each handset. Its rubber-feel Note 3 case is non-slip ultra-thin solution for protecting your device. There isn't much in the way of novelty here, it's just a clip on case that protects your Galaxy Note 3 from falls in any direction, but it's for this reason that Spigen's case is so appreciated by us. At 9.99 USD on Amazon, for some simple Note 3 support, it's a fine choice.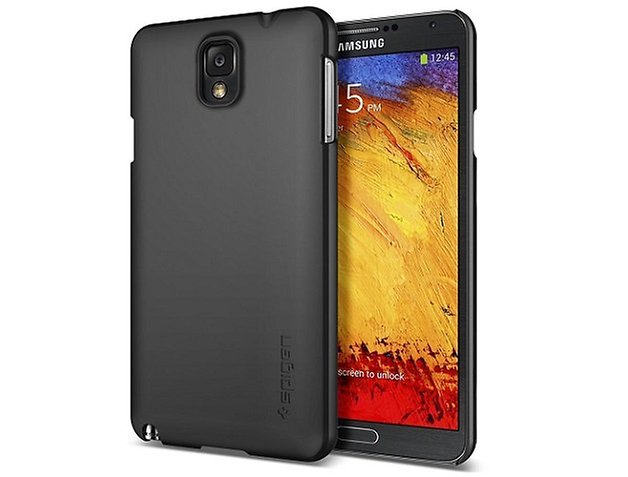 Seaplays Shockproof Hyrbrid - best holster-style
And now we come to the opposite of Spigen's simple design. We can almost guarantee your Note 3 won't be harmed if you're using this swiss-army knife of a case: it's covered in hard plastic, soft silicone and rubber. This is a holster-style case meaning it can be clipped to your belt for easy access, and the rear clip also doubles up as a fully-rotating kickstand. It's certainly not the easiest on the eye, and it adds quite a bit of bulk to the handset, but if you're in the market for a solid holster, try this for 15.99 USD on Amazon.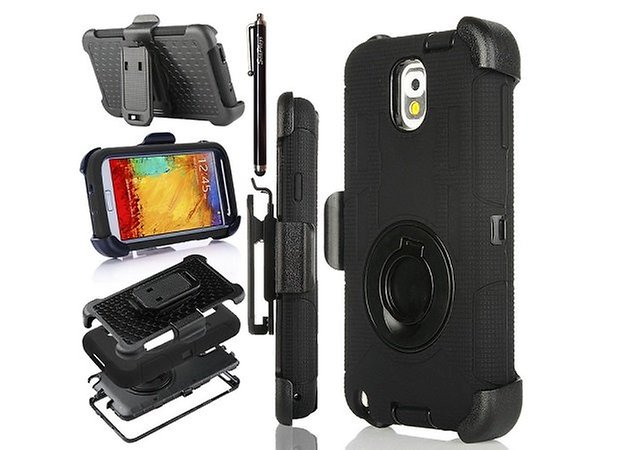 Cruzerlite Androidified A2 Case - best color range
The Androidfied A2 case from Cruzerlite is a fun one that will not only give your device a cool vibrant look with an Android design, but also provide solid support for your Note 3. The case is made of tear and cut resistant TPU. TPU stands for thermoplastic polyurethane and is known to be abrasion resistant, have shear strength, elasticity and a high level of transparency. It's very popular not only for mobile phones, but is also used for seat belts in cars, so it has to be good! It comes pretty much in all the colors of the rainbow for 8.50 USD on Amazon.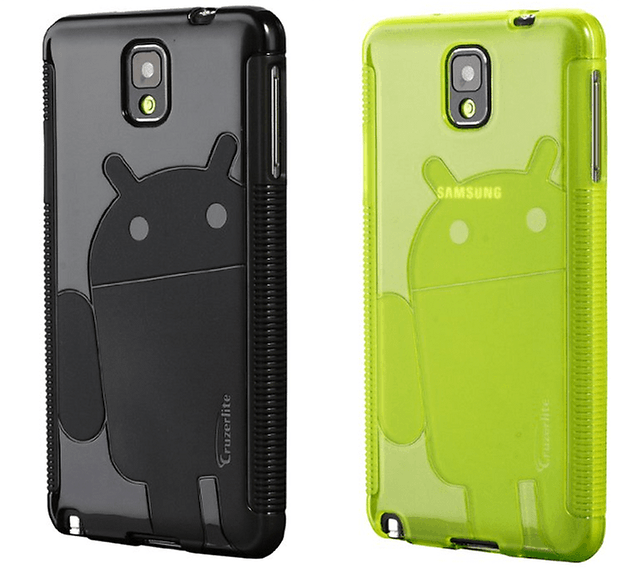 Cruzerlite DNA Case - best design
Sticking with Cruzerlite for a moment, the manufacturer also provides a slim one-piece polycarbonate snap-on case with a couple of pretty funky patterns. The DNA case doesn't offer the strongest protection against drops, most of its appeal comes from the aesthetics, but if you like the design you can pick this one up for 12.95 USD.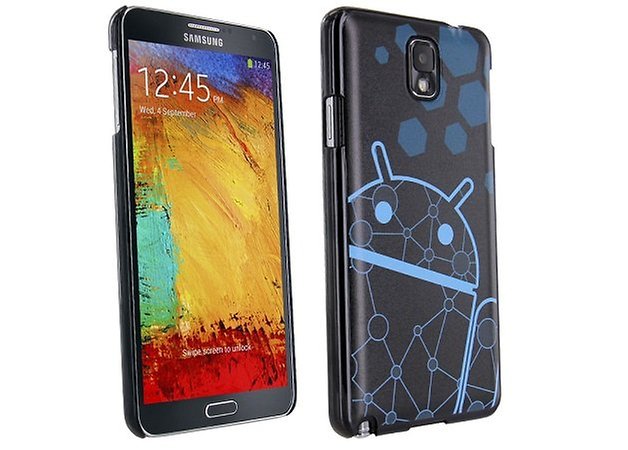 OtterBox Defender Series Case - best protection
The best in protective hard cases is the manufacturer Otterbox. Otterbox has created a Defender Series for the Galaxy Note 3 which comes in sleek tones, like black, grey and navy blue. Its high-impact polycarbonate shell with integrated screen protector cushions your device from the drops and the usual smartphone damages, plus you get a double whammy of protection with the memory foam cushions. The cherry on the top are the holster clips which double as a kickstand. Bam! It costs between 59.95 and 69.95 USD on the Otterbox site.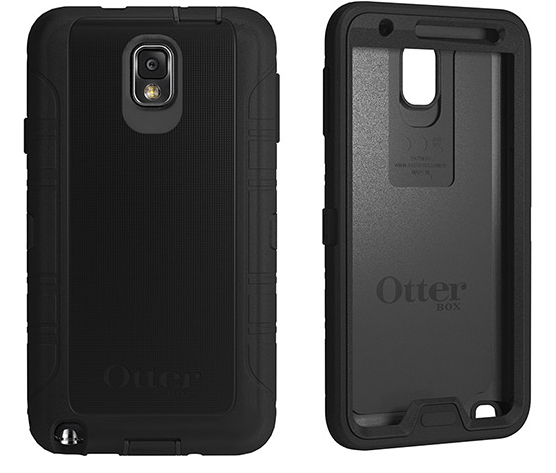 Hyperion Extended Battery and Back Cover - best for battery
I'm a big fan of battery-pack cases because what they might lack in sleekness, they make up tenfold in usefulness, and who said that clunky wasn't in? Coming in either black or white, the Hyperion case offers an additional 6,400 mah of battery capacity and if you aren't satisfied with it, there's a nice two year warranty. The case's design is very minimalistic and is supported by mostly all US carrier models as well as the international version, all for a reasonable price (29.99 USD) on the Hyperion website.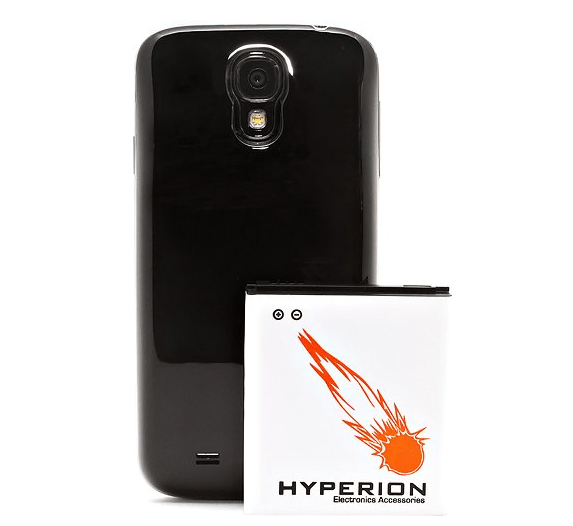 Incipio Watson Folio Wallet - best wallet style
''Is it cheap?'' is a question that comes to the lips of many people's mouths before purchasing something. Well I can tell you that the Incipio Watson Folio Wallet is not, but it is awesome. It does 3 things: it protects your prized Note 3 front and back, it doubles as a wallet and stores cash, credit cards, ID etc and it just looks stylin'. Firstly, it's animal friendly with ''vegan'' leather (another fancy way of saying fake leather) and the interior is made of a luxuriously smooth microsuede material. This is just a good all-around case that will give you added functionality, it costs 44.99 USD on the incipio website.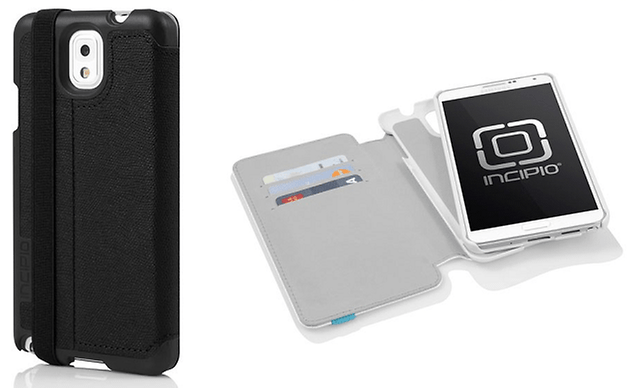 Diztronic High Gloss - best skin case
We've shown you protective, rugged and practical-chic cases and now we'll show you glam: the high gloss frosted clear flexible case from Diztronic offers again that durable, yet flexible TPU material mentioned above, which is much stronger than silicon by the way, and assures for a non-slip grip. As opposed to some other cases, it's extremely thin, with a barely-there look and feel. The power and volume buttons are covered, but molded right into the case, so they can still be easily pressed. This case costs 8.99 USD.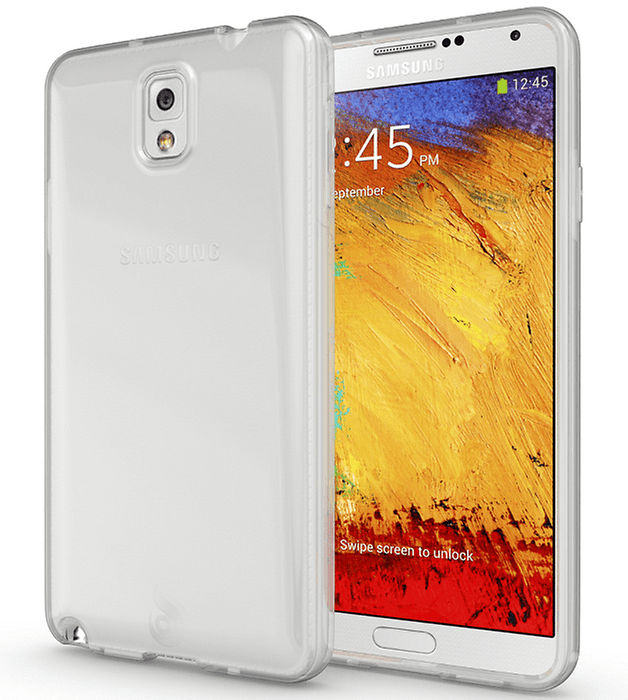 Which case are you using on your Galaxy Note 3? Have you found any better ones than those found above?