Best Samsung Galaxy S5 cases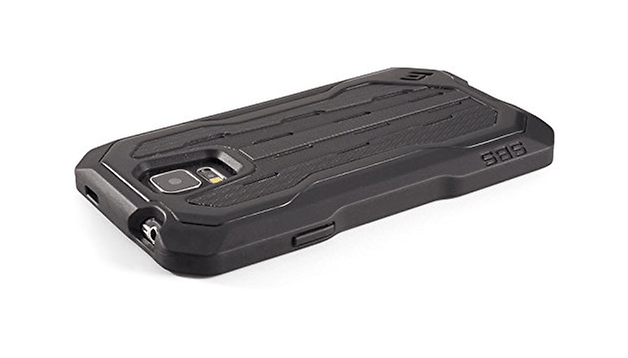 The Samsung Galaxy S5 is a pretty tough bit of kit, but it isn't exactly pretty - and if you drop it on concrete, replacing its screen could be pretty pricey. A good quality case is part protector, part fashion item: it keeps your smartphone safe and enables you to express your own individual style. Here are some of our list of the best Galaxy S5 cases that will make good gifts this holiday season or any time for that matter!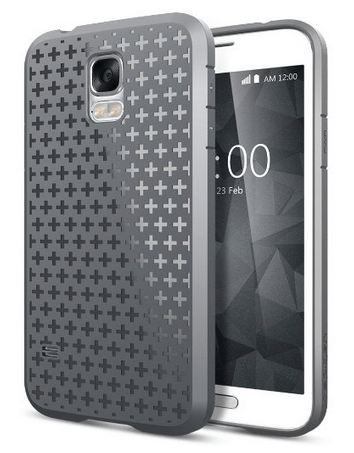 Smartphone cases for the Samsung Galaxy S5 tend to come in three distinct flavours. There are cases that are designed purely to protect the phone and leave its design as unaffected as possible; there are cases that are designed to hide the phone away, often by encasing it in luxurious materials; and there are cases that are designed to add extra usefulness. Some cases do more than one thing, so for example you might get a leather case that includes slots for carrying your credit cards around.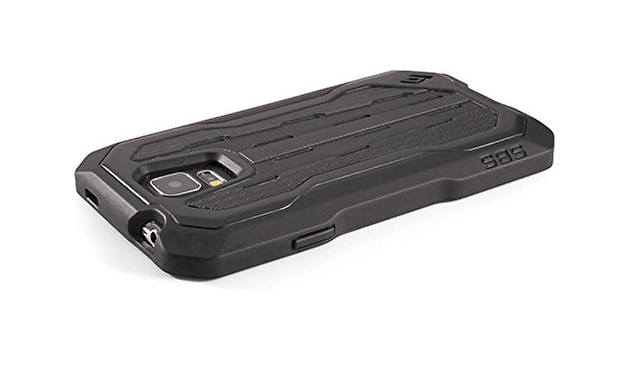 It's quite possible to spend an enormous amount of money on a case for your Samsung Galaxy S5. Take the Element Case Recon Ops Elite, whose recommended retail price is $149.95 (Amazon's doing it for $121.11 or £99.99 in the UK for the Pro model). It offers "tactical protection for the serious Android user", with a dual polymer chassis made of semi-flexible TPU and rigid polycarbonate. The screen protector is made of tempered glass, and if it were run over by a tank it and your phone would probably survive unscathed. If you're expecting the end of the world, this may be the case for you - although you might also want to invest in a solar charger for when the electricity stops.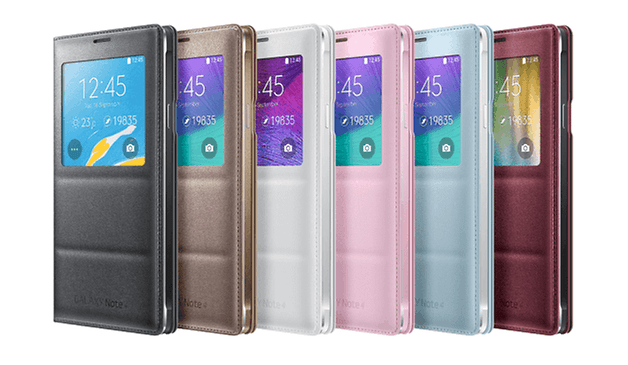 For less apocalyptic scenarios there are more cases than you can possibly imagine. First port of call is Samsung's own range, which includes its rather nifty S-View covers. The $28.99 S-View Flip Cover (£23.16 in the UK) enables you to see the date, time, walking mate, weather and incoming calls, gives you quick access to the camera, powers the display on and off and enables you to preview messages and missed calls. It comes in a range of colours, and Amazon's price is around half the RRP. Samsung also makes a range of hard cases, although you'll find rivals offer hard cases that are just as tough and look a lot better for less money.
We're rather fond of Spigen's protective cases, especially the Tough Armor range: the $22.71 (£17.99 in the UK) Dual Layer model looks fantastic and adds toughness without making your Galaxy S5 feel like a house brick. The lip means you can use a tempered glass screen protector as well as the more common plastic ones, and there are cut-outs not just for the camera but for the heart rate sensor too. We've subjected Spigen-encased smartphones to some really nasty knocks over the years and they've survived without a scratch.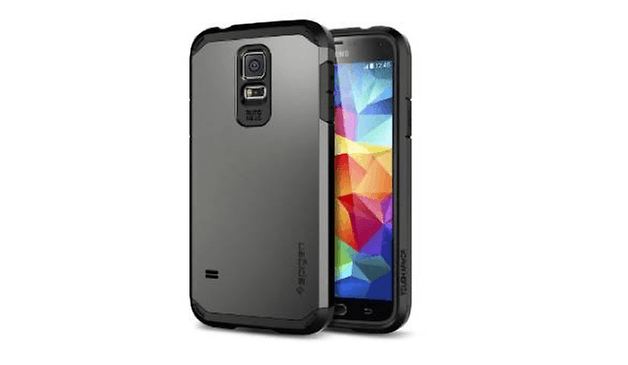 If you fancy something a little more luxurious, why not encase your S5 in leather? If you're on a budget there are plenty of fake leather cases such as Cimo's $12.91 Edurus (£5.98 in the UK), but unlike real leather, which looks better as it ages, fake leather doesn't tend to look very good once it picks up a few battle scars. If you can afford it, you can't beat the real thing.
As you can imagine, it's easy to spend a lot of money on leather: Blacksmith-Labs' Horween Signature Collection holster, which is made from genuine cowhide leather, looks fantastic - but it's also $119.95 or £66.95 in the UK. That's quite cheap compared to some: Lucrin do a range of flap cases in real ostrich leather for $238.70 or £105.45 in the UK. The cases are beautifully made and incredibly soft, but they're clearly aimed at a very specific and well-off group of people.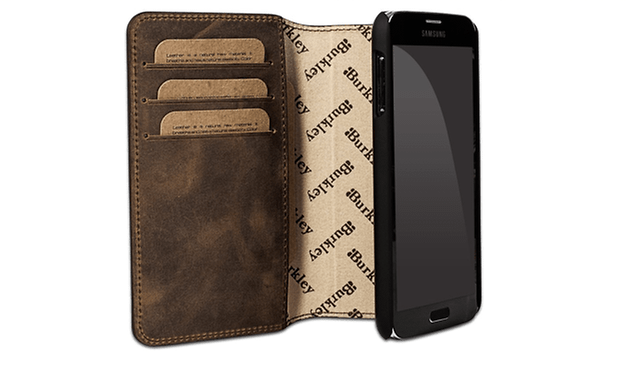 You don't need to embrace fake leather to get a decent S5 case, however. We like the look of Shop-Leather's handmade Book Pro Wallet, which is currently $39.99, and the same firm does a rather nice looking Italian leather wallet for the same price. We're quite taken with Burkley's Mapcase too: for $19.90 you get a really nice real leather case with card slots for credit cards and other plastic. It's much nicer than the officially licenced Ferrari case, which costs twice as much at $44.99 (although it's £14.68 in the UK) and looks pretty awful. Let's be honest, if you were to draw a Venn diagram of the kind of people who drive Ferraris and the kind of people who have Ferrari phone cases, the two circles won't overlap very much - and the brand is so widely used that there's something of the market knock-off to any case sporting the prancing horse logo.
What do you think? Is there a must-have case for the Samsung Galaxy S5? Are we being unfair on Ferrari?