The best sleep tracking apps for Android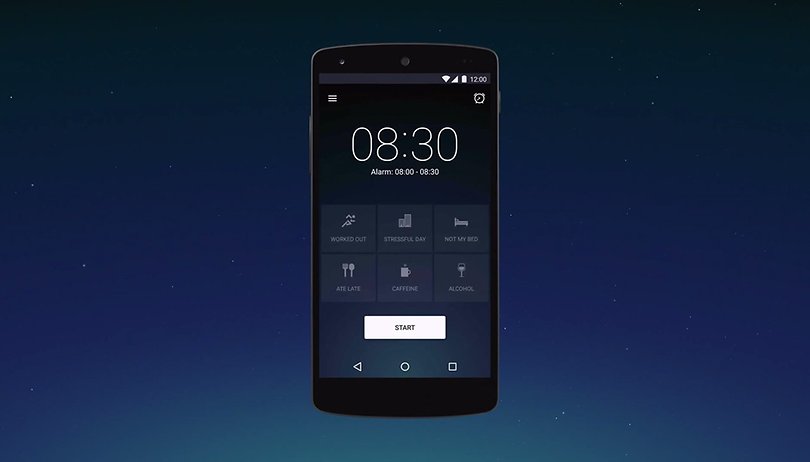 You may not realize just how important sleep is to your body — it affects almost every part of your health and getting the right amount is crucial. All too often though, we neglect it in favor of one last episode on Netflix, or ''just one more'' go on the latest console game.
If you've decided you want to improve your sleep patterns and sleep quality, there are a bunch of Android apps that can lend a hand, and we've rounded up our favorites for you below. Pick the one that works best for you and start feeling the benefits of better sleep.
Don't forget there are also apps from the likes of Jawbone, Fitbit and Withings that can track your sleep while you snooze, but they do need a compatible wearable device in order to function. The apps below use your phone's sensors to gather the necessary data.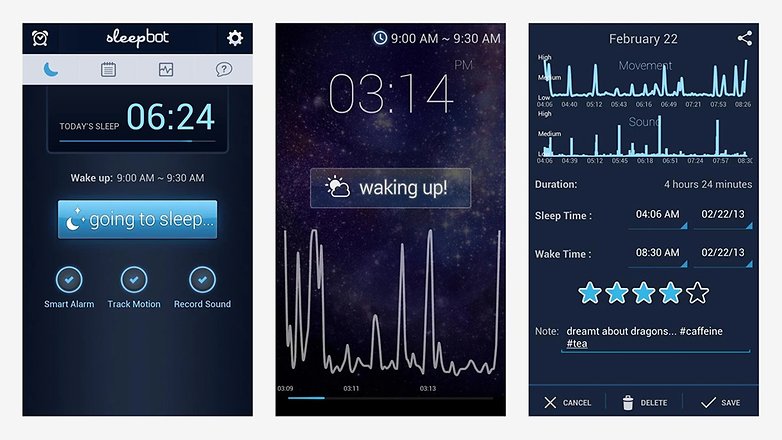 Sleepbot
Sleepbot is certainly one of the most comprehensive sleep-tracking apps on Android, but despite its mass of features it's still free to download and use. It uses the sensors in your phone to track your movement and the noise you make at night to work out the quality of the sleep you're getting.
On top of that you can set smart alarms for a time when you'll wake up feeling naturally rested (as long as your boss doesn't mind when you turn up at the office). Combined with the goal-setting features and sleep advice included in the app, it covers just about all your sleep-tracking bases.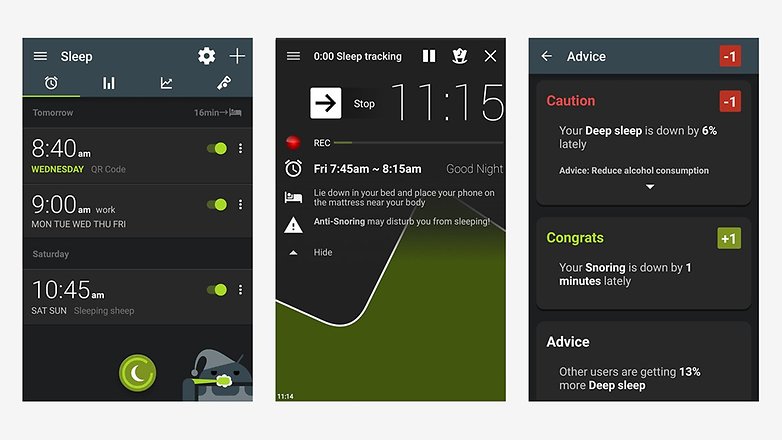 Sleep As Android
Professionally put together and with smartwatch support (for both Pebble and Android Wear), Sleep As Android is definitely worth at least a trial run for your sleep tracking needs. Again, it detects your sleep patterns through your movement, and can wake you up in line with your circadian rhythms.
One nice feature is the ability to have Sleep As Android send you gently into the land of nod with a selection of natural sounds. There's also the option to have a compulsory task to complete to switch off your alarm (like a maths problem) to make sure you really do get out of bed at the right time.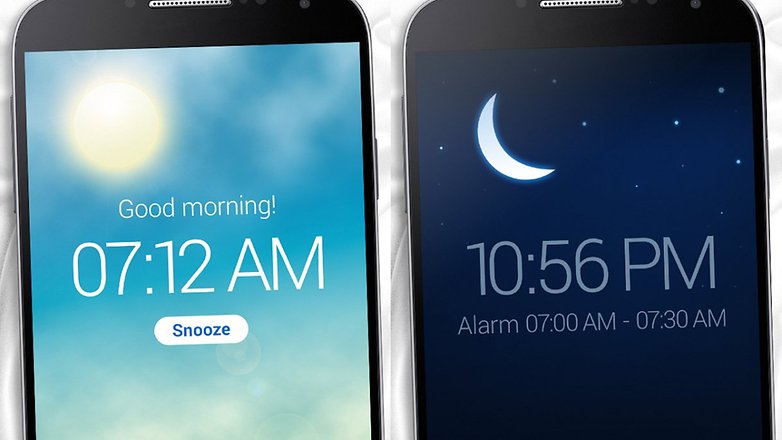 Sleep Cycle
A favorite on iOS for a long time, Sleep Cycle is now on Android as well, though it is a paid app rather than a free one. So what do you get for your money? It tracks your sleep patterns through movement and can give you a gentle nudge in the morning when you're in a period of light sleep.
On paper that puts it on a par with the other apps here, but Sleep Cycle has earned rave reviews for its accuracy and its ease-of-use, so it must be doing something right. The developers say you should place your phone on a corner of your mattress just before you go to sleep for the best results.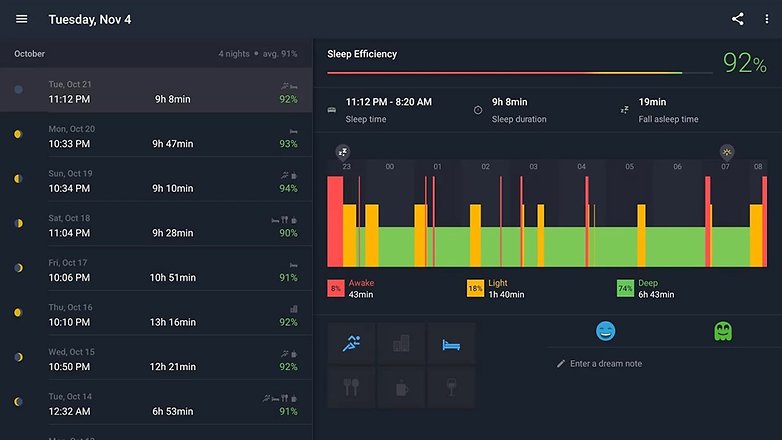 Sleep Better With Runtastic
As the name suggests, Sleep Better With Runtastic is from the same developers behind the fitness tracking app, and both apps share a similar attention to detail and appealing design. As with the other apps, your sleep quality and duration is tracked using your movements in the night.
There are a few nice extras here that are worth noting: You can tell the app when you're not sleeping in your own bed or when you've had more beers than usual to see how those variables affect your sleep. It even includes a dream diary component so you can make notes as soon as you wake up.
Have you tried a sleep monitoring app? Are you a good or bad sleeper?