The best wireless chargers for your Android device
Update: Samsung Convertible Wireless Charging Stand added
Many Android phones support wireless charging, usually via the Qi wireless standard. You don't always need to spend big bucks on a charger that carries the same logo as your smartphone. There are stacks of wireless chargers available at a good price, plus super high quality ones as well. Here are some of the best wireless chargers around.
Best wireless chargers: Samsung Convertible Wireless Charging Stand
This Qi compatible charger can be propped up like a stand for your phone, so you can watch videos while juicing up. It's compatible with these Samsung phones: the Galaxy S7, S7 edge, S8, S8+ and the new Note 8. Best of all, it's a very stylish charger, covered by a leathery material, so it makes for a nice desk accessory for the home and office. It comes in black or a creamy tan, for just $55 on Amazon.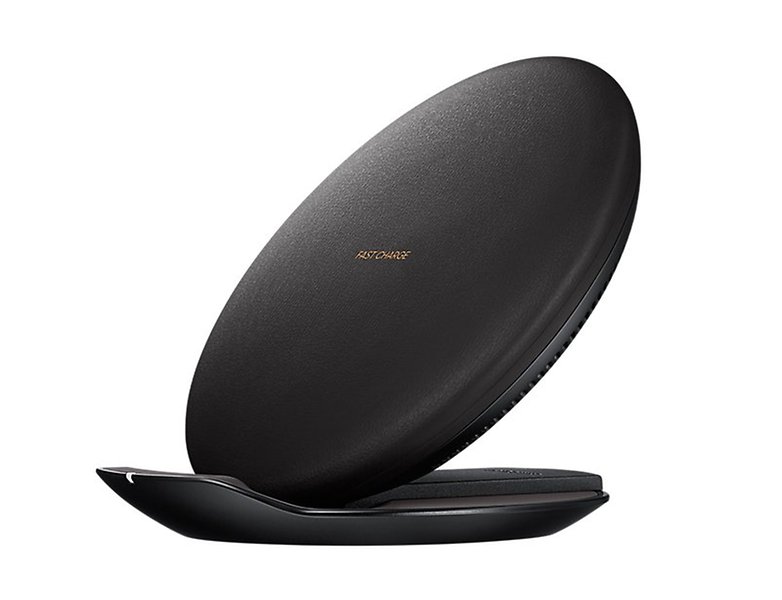 Best wireless chargers: Samsung Fast Charge Wireless Pad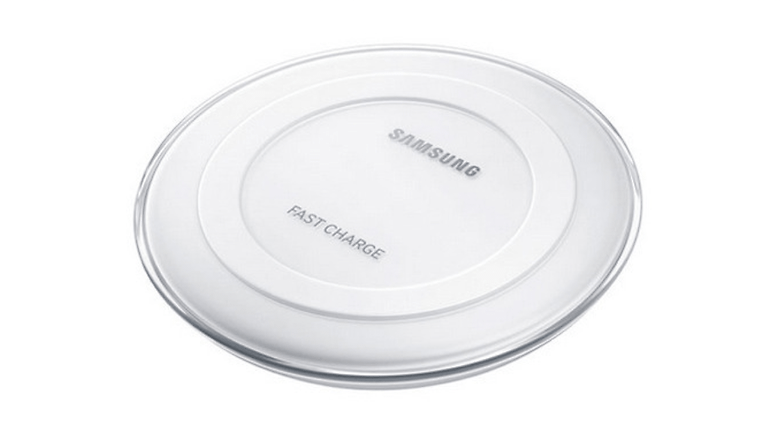 Chargers of the past deliver 5W of power, but the latest Qi standards supports three times the power output – and as you'd expect, that means three times faster recharging. Samsung's updated Fast Charge Wireless Pad is one of the first to support the new standard, but not entirely: it doesn't deliver the full 15W, but at 7W it's still an improvement over older pads. It's not cheap, though: it's currently $39 on Amazon, and of course there's no point buying it if you don't have a device that's compatible with fast charging. Expect to see lots of fast chargers appearing on the market in the future.
Best wireless chargers: Bamboo WoodPuck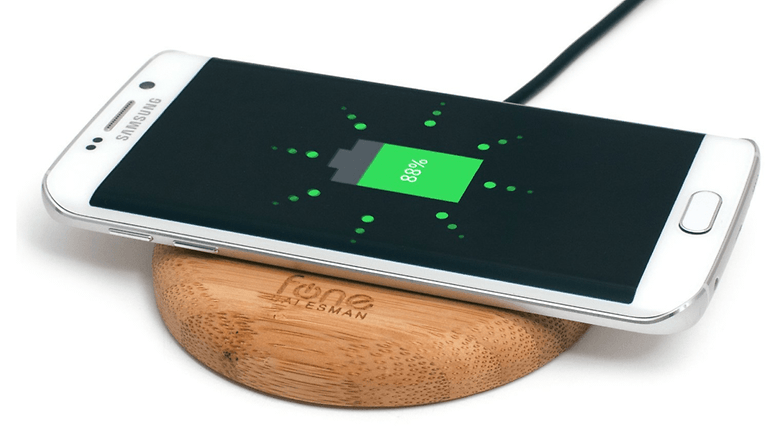 How many pucks does a WoodPuck… never mind. The wooden-looking WoodPuck is currently going for $29.99 on Amazon and works with Qi devices such as the current Galaxy line-up, as well as devices with Qi adapters such as the iQi Mobile, PWRcard or SlimPWRcard.
Best wireless chargers: IKEA Nordmarke wireless charging pad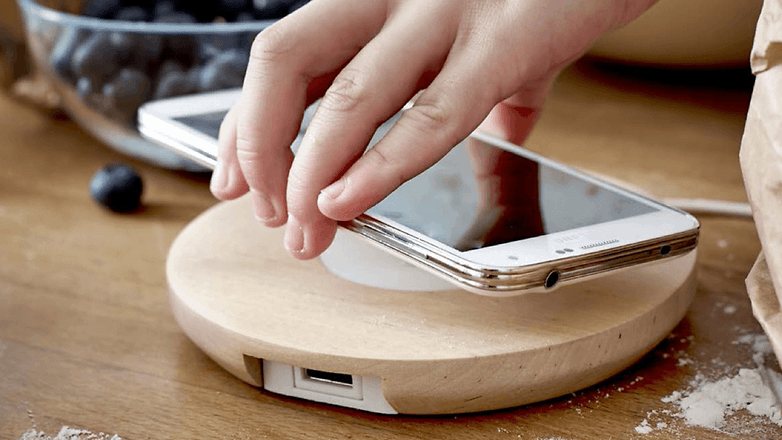 IKEA makes four Nordmarkes: a single-device charger in white or wood, or a triple-device charger in the same color options. IKEA also sells the Vitahult wireless charging cover for phones that don't have Qi receivers inside. The single-device model is $27.99 and the triple charger is $64.99. Both are considerably easier to put together than a Pax wardrobe.
Best wireless chargers: Incipio Ghost 220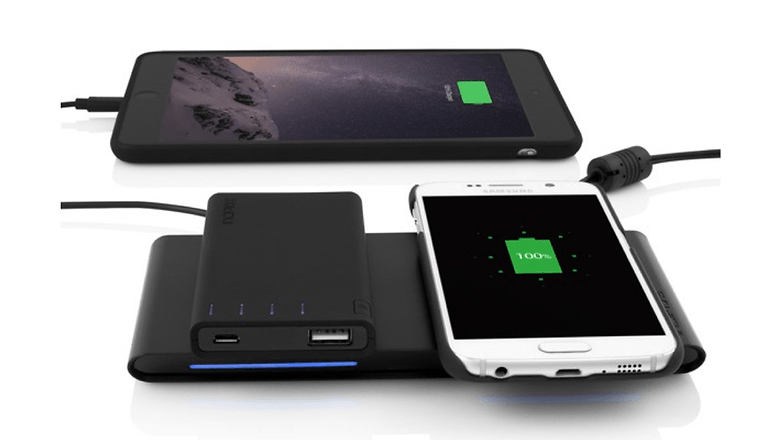 The $69.99 Ghost 220 is more expensive than most, but then most chargers can't cope with three devices at the same time. The Ghost can, because it can simultaneously charge two Qi devices wirelessly and a third device via USB. It's from the black slab school of design but then you don't really buy chargers to sit and look at them, so who cares?
Best wireless chargers: PowerBot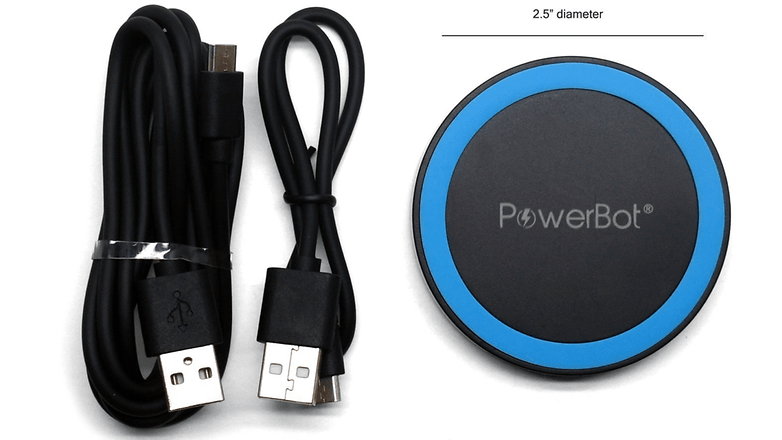 How does eleven bucks sound? That's the current price of the PowerBot PB1020, which is a serious discount on the RRP of $39.99. It's another Qi charger and promises smart energy management so it doesn't continue to use too much power when your phone is charged. At that price you could buy one for home, one for work or college and one to wear around your neck like a futuristic Flavor Flav.
Best wireless chargers: RAVPower RP-WCN11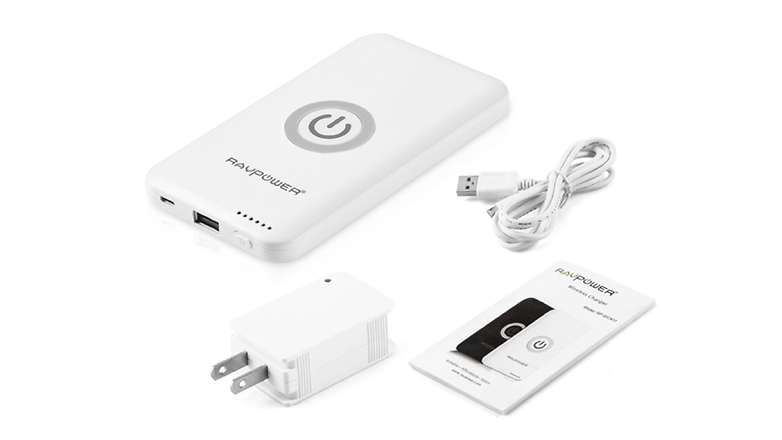 Here's a good idea: a wireless charger that's also an external battery pack for when you're miles from a power cord. The $34.99 is a Qi charging pad that also packs a 5,000 mAh battery, and there's also a USB port for powering devices that haven't yet joined the cable-cutting party. The battery means it's a little bulkier than a typical wireless charging pad, but it's still reasonably portable: at 5.7 x 3.11 x 0.31 inches and 5.8 oz, it's not going to traumatize your trouser pockets.
Best wireless chargers: Spigen Wireless Charging pad.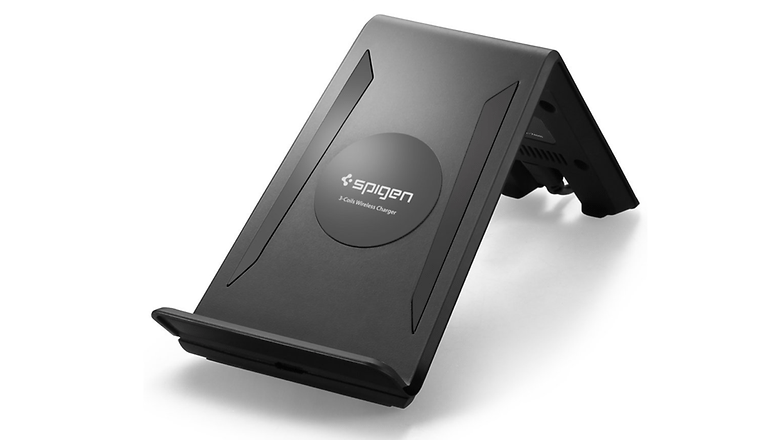 The Spigen pad uses a raised design to keep your phone elevated, and where some chargers have a single coil with a relatively small charging area, this one has three coils, so you can put your phone in horizontally, vertically or off-centre and still get a charge. Amazon's currently doing it for $26.99 instead of the $79.99 list price, but check the comments before deciding to buy: it appears to have issues charging devices with some of Spigen's own protective cases.
Best wireless chargers: TYLT VU 3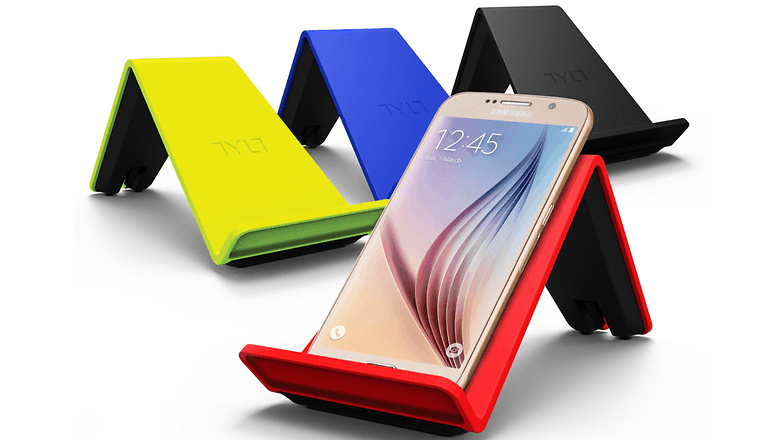 The VU 3 is a striking looking thing, especially if you go for one of the brightly colored models, but the black one is currently the best value, at $39.98 compared to $54.99 for the colored ones. Like the Spigen it has three coils that deliver a comparatively large charging area, so it doesn't matter what way you insert your phone, and it raises your phone so you don't miss any notifications. There's also an in-car model for wirelessly charging when you're on the move.
What's your favorite wireless charger? Let us know in the comments below.