Big Bang Theory Apps: Talk Nerdy to Me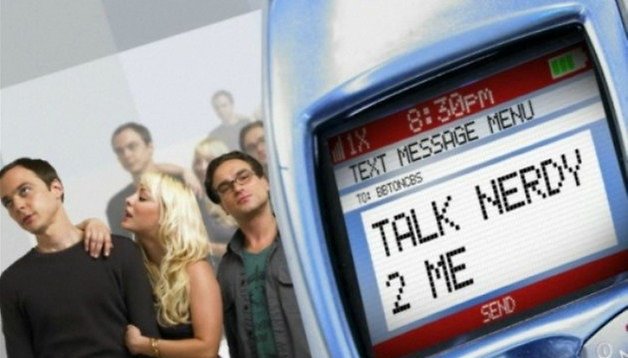 Last week we brought you Breaking Bad High on Apps, a dark TV series that combines murder, treachery, drugs and thug life. This week we decided to turn things around in a more happy, comedic way and bring you the Big Bang Theory apps: what apps would most tickle the fancy of the geek squad of characters on the world-celebrated TV series starring Sheldon, Leonard, Wolowitz, Raj and of course their female counterpart, Penny.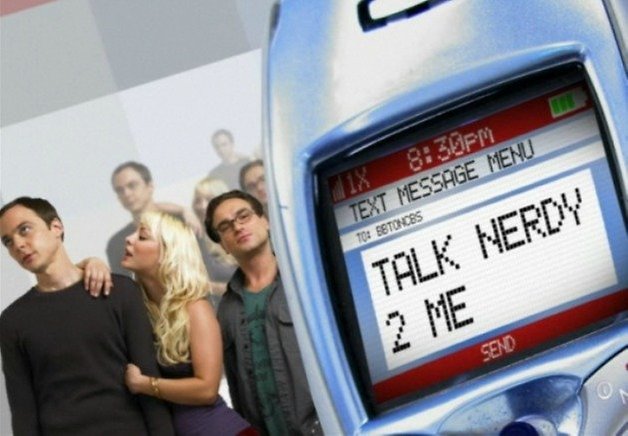 Leonard Hofstadter aka Leonard
Hopeless romantic, physics whiz, the least awkward of the group, but not by much, Leonard is that clueless good-to-to guy with a big heart. What he has in brain matter, he lacks in suaveness, yet still manages to make it with chicks, pretty and geeky ones alike. To help him become even better in swooping up new gals would be a great pickup lines app like Ultimate Chat Up/Pick Up Lines so that he would never need to stand there dumbfounded in his occasional encounter with the opposite sex.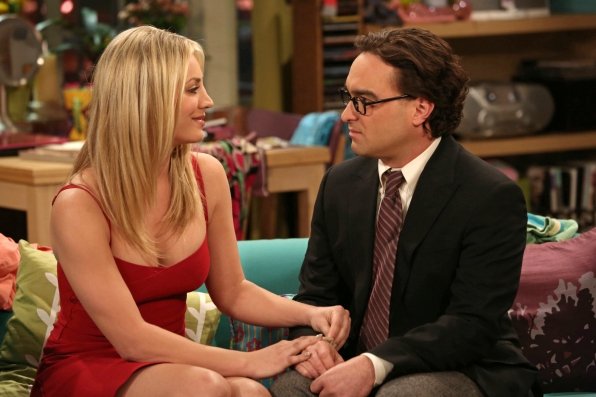 Leonard: If he [Penny's boyfriend, Kurt] were any bigger, he'd have moons orbiting him.
Sheldon: Oh,SNAP.
And when it comes to facing Penny's exes who are all bullies, he should try mustering up his courage with Bad Nerd – Open World RPG for some action-packed 'revenge of the geeks' against school bullies who try to steal your lunch money. Here is a safe place for nerds to take out their rage and for Leonard to tap into his inner superhero. Your wedgie days are over, Lenny!
Sheldon Cooper aka Sheldon
Extremely OCD-ridden, comic-loving genius Sheldon is the funniest (and my favorite) character on the Big Bang Theory, never missing the chance to spurt out some tongue-in-cheek, facetious comeback or remarks which make him so hilarious. Think he is crazy?
''I'm not insane, my mother had me tested!''
His relationship with his extremely devout and feisty mother is profound and he never did get over moving away from her. The last thing he would want to hear are some ''Yo mama jokes,'' like those found in this app, which could be used as perfect ammunition by his friends.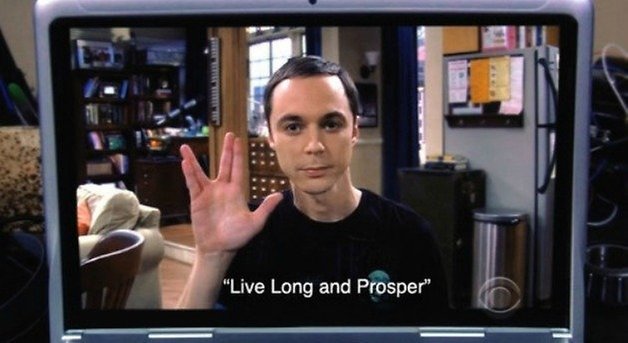 One thing you should know about this quirky guy is that he has HIS own spot on the couch and needs to sit at the same table in restaurants, which is why TheFork – Restaurant is the perfect Sheldon app so he would never need to sit in unknown territory and could reserve his usual spot free of charge. In his time off, Sheldon geeks out with his friends with Star Trek marathons and collects comic books: the Comic Books Collector app would come into use in order to systematically classify his X-Men editions in alphabetical, color-coordinated, chronological and whatever possible order you can imagine.
Penny aka Penny
In many ways, Penny is more intelligent and street-smart compared to the geek squad living across the hall. Though when it comes down to those sciency things that they keep nattering on about, she is perfectly dumbstruck. The Physics Cheat Sheets app should help Penny make some sense of their furious calculation wars, but I think Penny has a better tactic: simply ignore them. Though it does get to her sometimes.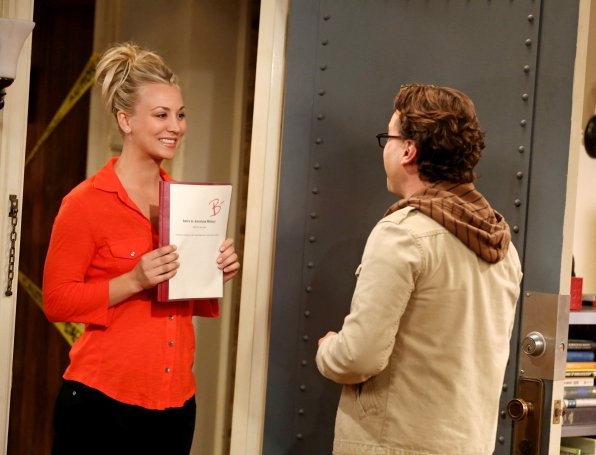 Sheldon: Why are you crying?

Penny: Because I'm stupid!

Sheldon: That's no reason to cry. One cries because one is sad. For example, I cry because others are stupid, and that makes me sad.
Her friends are not so supportive. Penny works at the Cheesecake Factory while she seeks her work as an actress: tapping into the Job Search app by Indeed Jobs should help her to become the next Scarlett Johansson and Acting on the Go will help her stay on top of Shakespearean and Bertoltian methods as she wipes crumbs off tables.
Howard Wolowitz aka Wolowitz
Creepy guys usually don't finish first but maybe it's his upfront attempts at being Don Juan and the use of the Pick up Lines app suggested for Leonard that got him together with now-fiance Bernadette, a blonde and busty cutie pie eyed even by Raj. Nevertheless, this is not a dude I would like to get cornered by at bar.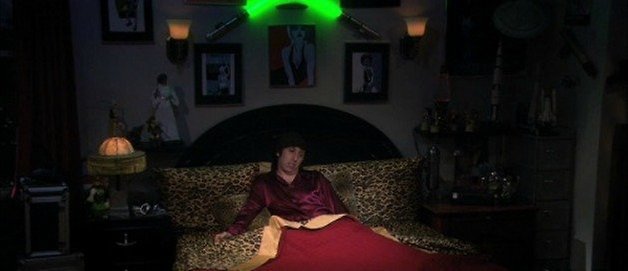 Rajesh: Missy. Do you enjoy pajamas?

Missy: I guess.

Rajesh: Yes, well, we Indians invented them. (leans in toward her) You're welcome.

Howard: Yeah, well my people invented circumcision. (leans in toward Missy) You're welcome.
Not the smartest of the bunch, he is the only one without a PhD, merely just a Masters. I think what he needs is Flashcards Maker Pro Free! to help him, not only to achieve his PhD, but also test his knowledge, like: is it cool to dress like a 70's porn star with a Justin Bieber hairdo? Yes or no? Could come in handy.
Rajesh Koothrappali aka Raj
The common denominator with all male characters in this show is their lack of girl skills. For the first part of the show, Raj couldn't just not speak to girls, he wasn't even able to talk when they were in the room. However, the genius astrophysicist eventually found his cure for this timidity: intoxication, which is why 101 Drinking Games should help him achieve this goal. In any case, getting over the jitters of asking a girl out can be saved by dating apps like OkCupid Dating, where Raj will surely find his bride-to-be and Bernadette look-alike. Thankfully though, he is not alone in his plight: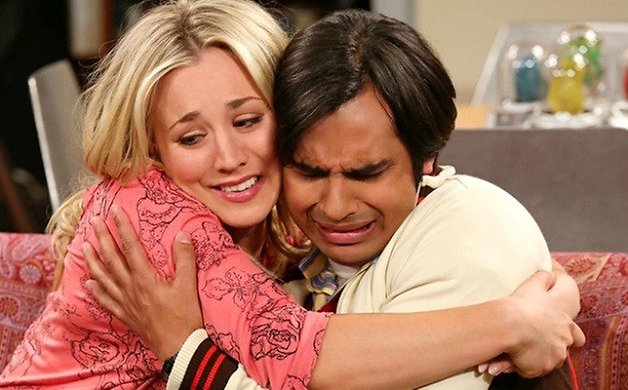 ''When I moved to America I was pretty lonely, but when I met Howard my life changed because we could be lonely together.''
Do you have any other apps to suggest to these hopeless, yet lovable, geeks? Perhaps they are the normal ones and we should be more like them. In any case, it's a great show for some good laughs that I can recommend to anyone.