Black Friday 2017 has begun: Live updates on top tech deals
Update: More great discounts from Amazon
Black Friday is one of the best times of the year to get great deals on tech, and it's finally here. All day long, we will updating you on where the hottest sales can be found. Check out all the possibilities below, including incredible new deals from Amazon.
Black Friday 2017 Tech Deals
Cell phone carrier deals
Sprint
Sprint already has Black Friday/Cyber Monday deals up on its website, which includes some of the hottest phones of the year. It's offering the iPhone X for $22.22 per month and the iPhone 8 for $9.72 per month with the iPhone Forever lease plan. You can also lease any iPhone 7 or iPhone 7 Plus and get a free iPhone 7 32GB. There's also a two-for-one lease deal on the LG V30+. New Samsung phones such as the Samsung Galaxy Note 8 are 50% off, and you can get the Essential Phone for just a $5 monthly lease. The Moto z2 force edition lease is also 50% off, and for a limited time only, comes with a free moto insta-share projector. It's worth noting that Sprint is also offering free activation when you shop online this holiday season. Aside from phones, Sprint is also $100 off any tablet paid for in installments, and 3 months free on the Apple Watch Series 3 with cellular.
AT&T
AT&T's Black Friday deals so far aren't the most overwhelming, and the 'free' smartphones have a lot of stipulations. A 32 GB iPhone 7 can be yours for free with AT&T Next, a $50 per month wireless service and DIRECTV service contract. An LG V20 can be had for free as well, with AT&T Next and a $50 per month wireless service contract. You can also get a ZTE Maven 3 for free, if you sign up for a new line and a $45 or $65 plan. Nest devices, like the Thermostat, Security Cam and Outdoor Cam, are up to $50 off. And, with the purchase of an Amazon Echo or Echo Show, you can get a WeMo smart plug for just $5.
Verizon
Verizon's Black Friday deals begin online on Thursday and in-store on Friday. Some of the top flagships of the year are 50 percent off if you sign up for Verizon unlimited (no trade-in required), including the Google Pixel 2 and 2 XL, the Samsung Galaxy S8, S8+ and Note 8 and the Moto Z2 Force. You can get $100 off some other Android smartphones over $400 with Verizon unlimited as well. And, if you're looking for other gadgets, the Google Home is $50 off, the Google Home Mini is $20 off and several Fitbit devices are $50 off. With two year activation, a 32 GB iPad can be yours for $199, or $99 if you buy an iPhone on a payment plan. Don't miss out on all the deals at Verizon!
T-Mobile
Last year, T-Mobile gave away free flagship smartphones for Black Friday. This year, it has a killer buy one get one free deal on a ton of flagships. The fine print is that you have to open a new phone line and pay upfront for a rebate later, but both existing and new customers are eligible. Of course, the free phone has to be of equal or lesser value. The BOGO deal applies to the iPhone 7 and 7 Plus, the iPhone 8, the Samsung Galaxy S8, S8 Active and the S8+, the Samsung Galaxy Note 8, the LG G6, V30 and V30+. Other phones have also have their prices slashed with $250 off Motorola Moto Z Force Edition and $50 off the Samsung Galaxy J7 Prime.
US Cellular
With a qualified trade-in and a $40 per month unlimited data plan, you can get a high-end phone for free from US Cellular. If you don't have a phone to trade in, it's just an extra $10 per month. This applies to the Samsung Galaxy S8, iPhone 8, LG G6 and Moto Z Force. Other deals include $50 off Google Home and 30 percent off LG Tones and Parrot Drones.
Cricket
If you're looking for entry-level or mid-range devices, Cricket is a good place to get a deal this Black Friday. The ZTE Overture is free if you switch to the network. And, you can get the Samsung Galaxy Halo for as low as $79, the Galaxy Amp Prime 2 for as low as $39 or the LG Fortune for as low as $9. Existing customers only pay a bit more. These aren't the most exciting phones, but they won't hurt your wallet too much.
Smartphone manufacturers' deals
Google
Google has announced its Black Friday deals and it doesn't look like they'll be discounting its flagship Pixel phones, but there's still a lot to get excited about when it comes to the rest of the Google tech ecosystem. Plus, some Black Friday Play Store discounts are already live, including movies and apps.
Samsung
Black Friday is here, and Samsung's impressive smartphone savings will be available from November 23 to 27. Plus, some of Samsung's other products discounted heavily, too.
Huawei
Huawei has revealed their Black Friday deals, which will begin on Thursday, November 23, and last until November 27. The sales will be available online through sites like Amazon and Best Buy, and in select Best Buy and Walmart stores.
Motorola
For Black Friday, Motorola is offering several interesting deals on its top phones and a discount on all of its Moto Mods.
HTC
HTC fans will be pleased to find that the brand's Black Friday deals this year are exciting. Plus, with purchase of the HTC U11 or HTC Bolt, you can get a free HTC Fetch to help you stop losing your keys all the time.
OnePlus
OnePlus isn't playing the Black Friday game this year, and its new OnePlus 5T is only discounted by $0.01 cent. It does have one more substantial discount to offer though. With the purchase of a OnePlus 5T, the Dash Power Bundle is 50 percent off.
LG
At LG, you can get a $400 rebate if you buy a qualifying LG product within 45 days of purchasing the LG V30 or V30+ smartphones.
Amazon Prime
For those of you who want a seamless, one-stop shopping experience, there's Amazon. I highly recommend investing in Amazon Prime membership for the early Black Friday notifications and benefits like two-day free shipping. Plus, you get video and music streaming access. It's only $10.99 per month.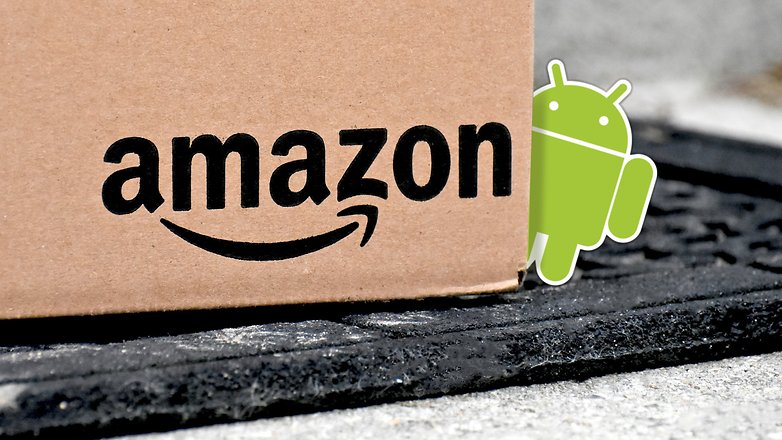 Retailers
Amazon
Amazon is running Black Friday deals all week, with offers changing day-to-day. Perhaps predictably, some of the better deals are on its own devices. Here are some of the best offers available today, November 24.
Even more products have been discounted on Amazon this Black Friday, including the the following items which would all make great gifts.
Best Buy
Best Buy has some great deals on smartphones this year. For the Apple lovers on your shopping list, you can save $200 on the iPhone 8 or 8 Plus and $150 on the iPhone 6S with qualified activation. The Apple Watch Series 2 is also selling for up to $120 off, at $379. You can save $60 on the latest 9.7-inch iPad and take it home for just $259, as well as get $125 off the iPad Mini. For the Samsung fans, you can save $300 on the Galaxy Note 8, S8 or S8+ with qualified activation on Verizon and Sprint, as well as $70 off the Gear S3 Sprint Smartwatch. You can also save $160 by buying the Samsung Gear VR + controller with the Gear 360 camera for $199.98. If you're looking for a no contract new phone, the Honor 6X is just $149 and the Moto G5 is only $224. The Huawei Mate 9 is also available contract free for $100 off at just $399. If you're on Verizon, the Moto Z2 Play can be yours for $216 off. Or, if you're on Sprint, the stunning LG G6 can be yours for $360 off.
If you're looking for other around the house gadgets, Best buy is the place to go. The Xbox One console is $189, regularly $279. The Google Home Mini is $29, that's $20 off. Amazon Echo is also $20 off for $79.99. And, Chromecasts are just $20, which is a $15 saving. And if you're concerned about home security, you can get the Amazon Cloud Cam Indoor with Alexa for just $99 ($20 off). If that new smartphone doesn't have a headphone jack, you can even get $100 off Jabra Elite Sport wireless earbuds for just $149.
Walmart
Walmart's smartphone deals for Black Friday 2017 don't disappoint. If you're hunting for a great deal on Apple or Samsung's latest flagships, the iPhone X or Note 8 for example, look no further. If you buy from Walmart and sign up for an AT&T Next or Verizon installment plan, you can get a $300 Walmart gift card after activation by November 26. If you want steep discounts and don't mind getting the top tech of yesterday, you can get a no contract Straight Talk Wireless Samsung Galaxy S7 for only $299 ($200 off), a Straight Talk iPhone 6 for $129 ($70 off), or a 32 GB iPhone SE for $99 on Walmart Family Mobile.
Walmart has other fun gadgets on sale. The Google Home Mini is just $29, down from $49, and the larger Google Home is $50 off, at just $79. Google Chromecast is $20 down from $35. Plus, Walmart has some of the more affordable drone deals, with the $99 Shadow Drone that features video, GPS, a controller and a VR headset. There's also the $200 Yuneec Breeze drone that records video in 4K and has a Follow Me mode.
Target
Target's Black Friday ad has been released, so it's time to start planning your Christmas shopping now. The tech deals from Target this year, especially for smartphones and tablets, are very enticing. If you buy an iPhone 8 or 8 Plus, you'll get a $250 gift card. Or, if you go for any of Samsung's 2017 flagships (Galaxy S8, S8+ or Note 8), you'll get an even bigger $300 gift card. Plus, you can get savings on a ton of other Apple products, like the 10.5-in iPad Pro for $530 ($120 off), the 32 GB iPad for $250 ($80 off) or a Total Wireless iPhone SE for $100 ($60 off).
The rest of the tech deals are also impressive. If you're in the market for wearables, the Apple Watch Series 1 is selling for just $180 ($70 off). Fitbit devices are also heavily discounted. The Fitbit Blaze is $150 ($50 off), while the Fitbit Charge 2 and Alta are just $100 each ($50 off). Top smart home devices are discounted, too. Amazon Echo devices are just $80 ($20 off) and Chromecast devices are $25 (down from $35). The new Google Home Mini is already only $29 ($20 off).
To please the audiophiles in your life, you can save $220 on Beat Studio 2 headphones, which are now just $160. PowerBeats headphones are also $160 now ($40 off with a $20 gift card). And, if you want to splurge on an awesome new toy, the DJI Spark Mini drone is $100 off at $400 each. Or, if you're feeling adventurous, the GoPro Hero 5 Black action camera is now $350 ($50 off, plus a $50 gift card).
Doors will first open at 6pm on Thursday evening and remain open until midnight. On Friday, the doors will open at 6am. Be sure to get there before opening time to get in line for these deals, as electronics are usually among some of the first products to sell out in stores.
Microsoft
Microsoft is getting into the spirit, making its deals available from November 23. Most significantly, Microsoft will allow customers to buy Samsung's Galaxy S8 and Galaxy S8+ (unlocked) at $150 off.
Right now, the unlocked Galaxy S8 costs $724.99, and the Galaxy S8+ $824.99. At $150 off, the two flagship handsets will have their prices lowered to $574.99 and $674.99, respectively.
Other interesting deals from Microsoft starting November 23 include $329 off the Surface Pro tablet (Intel Core i5 / 256 GB SSD) with black Type Cover, $100 off the Harman Kardon Invoke smart speaker (with Cortana), $50 off the Fitbit Charge 2 fitness band, and $30 off the Alcatel Idol 4S Windows Phone.
Quick links to Black Friday stores
US stores
UK shops
Here at AndroidPIT, we're getting into the Black Friday spirit ourselves. Head over to our AndroidPIT Deals Store to browse what we have on offer and take advantage of some of the best tech deals available on the web. There are smartphones, accessories and even giveaways.
Are you holding out for some great Cyber Monday 2017 deals, or can you simply not wait until then to get your hands on a 2017 flagship? Tell us in the comments, and don't forget to check back soon for updates on new deals!