Black Friday 2018: the top tech deals this fall
Update:

Black Friday deals are live now!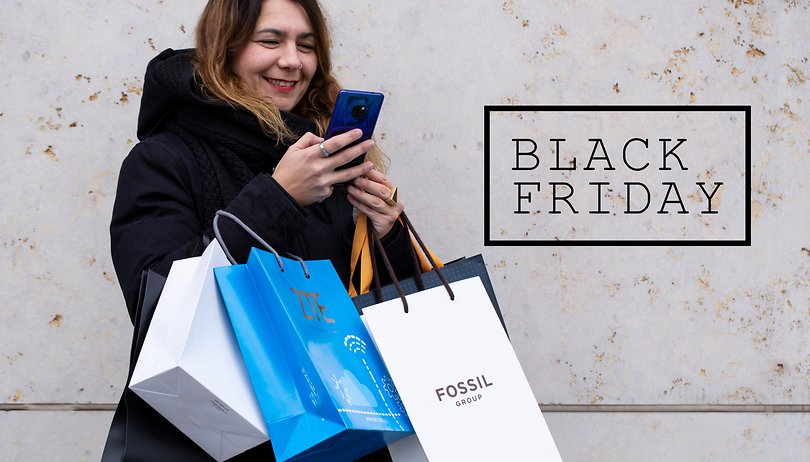 Black Friday is one of the best times of the year to get great deals on tech, and it's finally here. We will be updating you on where the hottest sales can be found live on Friday 23rd November. The action has already begun, and the deals are lve. Here's the full round-up.
Black Friday 2018 Tech Deals
Deal of the day
Smartphones
Smartwatches
Other
Cell phone carrier deals
Sprint
Sprint already has its Black Friday page up on its website, and the deals are now live. Last year, Sprint included some of the hottest phones of the year in its Black Friday sale, and this year is no different. Stay tuned.
AT&T
AT&T's Black Friday deals weren't the most impressive last year, but it's still worth checking out the carrier in 2018. The deals are now live, but we'll keep an eye on that Black Friday page and update you if anything new comes in.
Verizon
Verizon's Black Friday deals begun online on Thursday and in-store on Friday last year. The deals are now live. Verizon also has a separate promo page up for its Cyber Monday deals - we'll keep you posted throughout the day.
T-Mobile
A couple of years ago, T-Mobile gave away free flagship smartphones for Black Friday. This year, the deals page is up, but there are not special Black Friday offers online yet. T-Mobile is offering a whole host of phones for a little as FREE, when you trade-in a qualifying device and start a new contract with the carrier. The full list is as follows:
You can get all of the deals above at the following link.
US Cellular
US Cellular is yet to put up a dedicated Black Friday deals page but its regular promo page has been updated with the latest offers.
Smartphone manufacturers' deals
Google
Google has announced its Black Friday deals and it doesn't look like they'll be discounting their flagship Pixel 3 and 3XL phones outright. However, if you buy a new Pixel 3 or 3 XL between November 16 and November 21, you can get another one for 50% off... in case you want both sizes, I guess.
There's still a lot to get excited about when it comes to the rest of the Google tech ecosystem. The deals are available from 18 November.
Deals available between November 18 and November 28:
Deals available between November 21 and November 28:
Deals available between November 22 and November 26:
Samsung
Black Friday is almost here, and Samsung's impressive smartphone and tablet savings have already been announced. Plus, some of Samsung's other products have been discounted heavily, too.
Televisions:
Smartphones and tablets:
Wearables:
Laptops and Chromebooks:
Huawei
A retailer in the UK has announced a couple of Black Friday deals for Huawei fans in Great Britain.
OnePlus
OnePlus didn't use to play the Black Friday game. Last year it ran a campaign with the hashtag #NoGames to highlight how the company is committed to offering tech at the best prices all year round. It was kind of a refreshing approach not to get sucked into the crazy buying fest, but this year it's all changed. OnePlus has the following deals.
Amazon Prime
For those of you who want a seamless, one-stop shopping experience, there's always Amazon. I highly recommend investing in an Amazon Prime membership for the early Black Friday notifications and benefits like two-day free shipping. Plus, you get video and music streaming access. It's only $12.99 per month.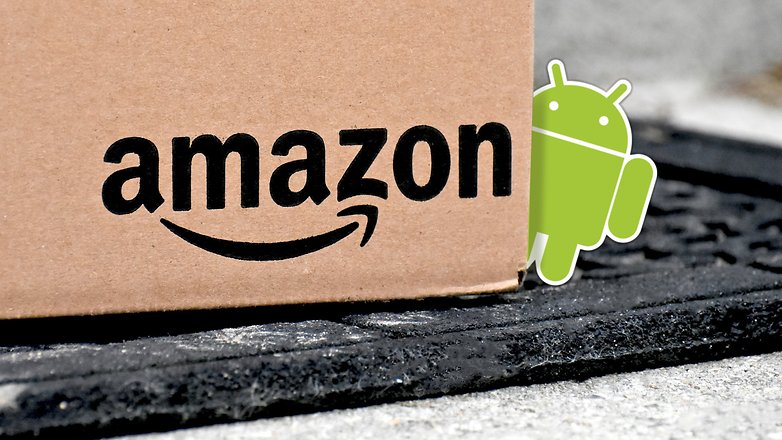 Retailers
Amazon
Amazon is running Black Friday deals already, with offers changing day-to-day. Perhaps predictably, some of the better deals are on its own devices. We will update this page with offers as and when they come, especially on November 23. For now, the best way to check the time-limited deals is to click the link and see what is live at the time of reading.
There is also a load of smart home bundles up for grabs. These are the pick of the bunch.
Best Buy is sure to have has some great deals on smartphones this year. There already are some deals on the latest iPhones such as the XS, XS Max and XR with discounts of up to $200. You can also save $200 on a new LG V40. Stay tuned for even more deals from BestBuy closer to Black Friday.
Save $300 on a Samsung Galaxy S9 or S9+
Save $200 on a Google Pixel 3 or Pixel 3 XL
Save $400 on a Google Pixel 2 XL
Get an LG V30 for $5 a month
Walmart
Walmart's smartphone deals for Black Friday usually don't disappoint either. You can already see a trickle of online deals cropping up, but the best ones will be in stores on Black Friday itself.
Target
Target's Black Friday ad has been released, so it's time to start planning your Christmas shopping now. Early access deals start on November 21 at for customers who hold a REDcard. There are offerings of up to $250 off of the last-gen iPads, amongst other tech deals.
Microsoft
Microsoft is also getting into the holiday spirit, announcing its Black Friday deals already. Amongst the offers, there are a load of Surface Pro 6 bundles with saving up to $350 on a Surface Pro 6 with an Intel i5 and 256GB SSD complete with a black type cover. There's also $300 off the Surface Laptop 2 and saving of up to $50 on the entry-level Surface Go tablet. The deals will be available from November 18.
Quick links to Black Friday stores
US stores
UK shops
Here at AndroidPIT, we're getting into the Black Friday spirit ourselves. Head over to our AndroidPIT Deals Store to browse what we have on offer and take advantage of some of the best tech deals available on the web. There are smartphones, accessories and even giveaways.
Are you holding out for some great Cyber Monday 2018 deals, or can you simply not wait until then to get your hands on a 2018 flagship? Tell us in the comments, and don't forget to check back soon for updates on new deals!