And Blackberry's Big Idea is....Get Rid of the Keyboard?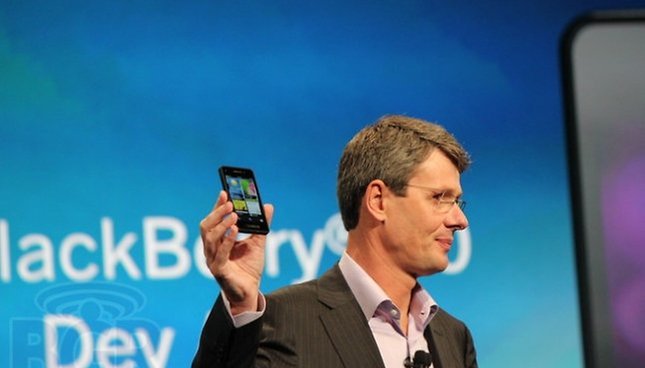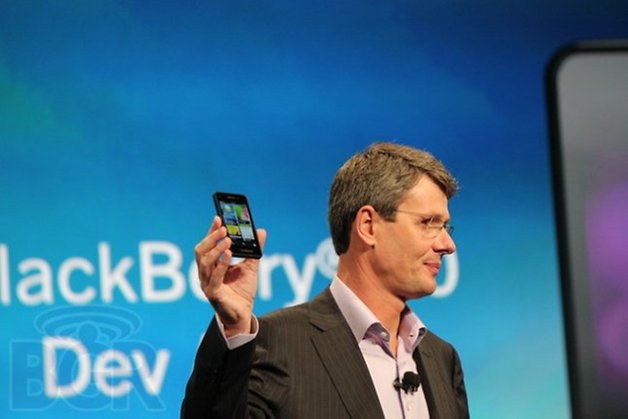 I hesitate writing this because, at this point in time, beating up on Blackberry just seems mean. They're losing in almost every market, except among certain denizens of D.C., they have no clear strategy, no leadership, no direction and now...no keyboard as well? Yes, that's right, in order to save the company, Blackberry is nixing one of their few remaining selling points – the physical keyboard. What the hell are they thinking?
At a press event in Orlando, Florida, RIM – the company behind Blackberry – unveiled a new prototype called the Blackberry 10. Featuring a touch-screen display, the phone relies on "swipe gestures and word suggestions," (welcome to 2009, Blackerry). According to new Blackberry CEO Thorston Heins, "It's all about making things flow."
Ugh.
Worse still, the new platform for this phone won't accomodate the (admittedly few and far between) apps made for the rest of the Blackberry line of phones, meaning most developers will have to start from scratch. As a result of the tepid reaction to the new phone, stock prices tumbled yet again on the day of the big premiere.
It's easy to understand why. The new Blackberry 10 line of phones isn't even out yet, and most likely won't launch until after the reveal of the iPhone 5, Windows 8 and plenty of new Android devices.
At this point, I really take no joy in reporting in Blackberry's downfall. Each and every one of their most recent moves has been a disaster, and this is just one more. I wish I knew what the answer was for them, but I just don't. Nixing the keyboard, though? That has got to be one of the worse ideas, and could alienate them from their already dwindling fanbase.