With the NSA and other news of spying circling the internet, it's making more of us give security and the protection of our personal data a second and deeper thought. It's with this matter in the forefront that Silent Circle came up with an innovative and clever plan to counter this rising concern: the Blackphone, one of the most interesting smartphones presented at the MWC this year. We were able to do a short hands-on review and shoot a short video of the high-security smartphone.
Which type of driving games do you prefer?
Choose Adventure game or Arcade game.
Oops! Seems like something went wrong. Reloading might help.

Oops! Seems like something went wrong. Reloading might help.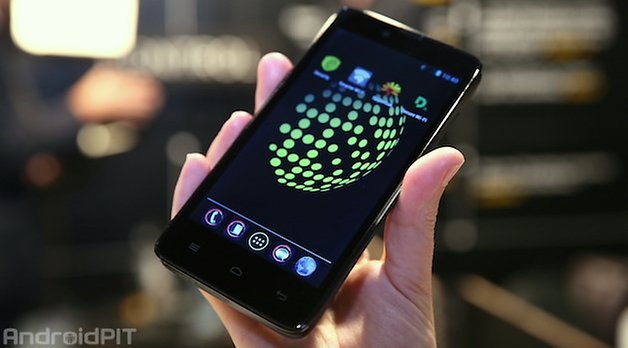 Design
It's important to keep in mind that this type of smartphone sets aside aesthetics in order to focus on functionality. The device didn't feel heavy to hold and is strongly reminiscent of the Sony Xperia T because of the slight curve. The Blackphone is made of plastic and the back-side has the same matte style as the Nexus 5 or the Alcatel Idol X.


The back can be removed exposing the interchangeable battery. When removing it, you'll find the SIM and SD card slots, with which you are able to increase the 16GB of internal memory.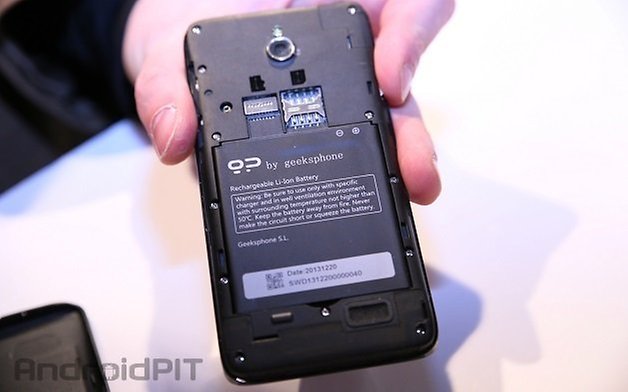 There are no physical button on the front of the device. Instead you will find three capacitive buttons: the home button in the form of a circle in the center surrounded by the back and menu buttons, which are barely represented by a small points. These light up when touched.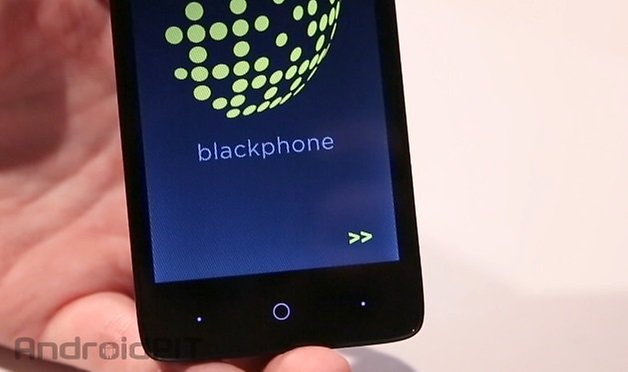 Display
At 4.7 inches, the Blackphone is what I consider to be a standard size. It has a HD resolution with 1280 x 720 pixels. Overall, the IPS panel does a good job. The information is clear and has a good color presentation, although the device I held was a prototype, so the real device could slightly differ.
Software
This is where we get into the most important factors in relation to the Blackphone, which sets it apart from other Android devices. This phone is intended for those who want to ensure their data is private and secure at all times. Based on Android, Blackphone's security focus is manifested with many pre-installed apps and an intelligent WiFi manager.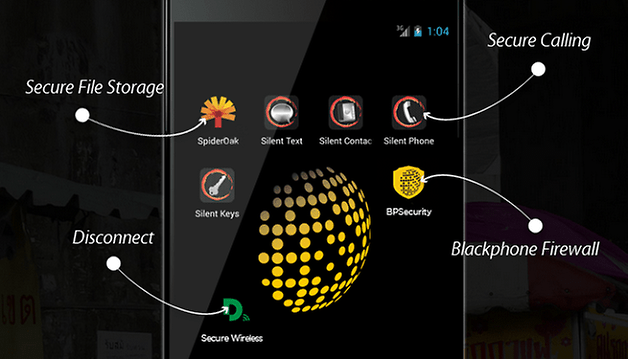 Thanks to the PrivatOS Enhancement as opposed to your standard Android OS, search is anonymous, you are provided with safe communication tools for private calls, texts, video chat, file exchange, browsing and conference calls. Remote wipe and anti-theft components are anyonmous and each software update is secure, coming from Blackphone directly. You don't require a Google account to activate the device. There's no way to pinpoint the exact version of Android running on the phone, but it's supposed to be Android 4.4 KitKat.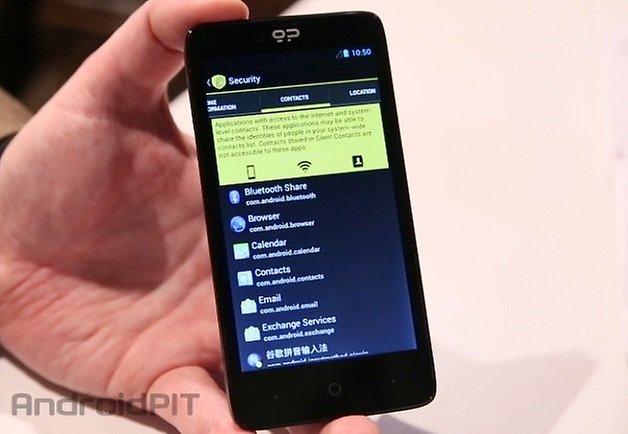 In the Blackphone Security Center, users are able to choose which apps get which rights and can isolate certain data types on the smartphone from being exposed to the internet, like contacts in your phone book for example. The clever WiFi manager also prohibits businesses from gaining access to user location and consumer profiles.
Check out the hands-on video below to take a closer peek:
Tech Specs
The characteristics of this device are yet to be announced. It has a quad-core processor, but the manufacturer is still unknown. I wasn't able to find out any information about the battery. Seeing as it was a prototype, many of its specifications were not shared.
| | |
| --- | --- |
| System | Android + PrivatOS |
| Display | 4.7-inches, HD IPS Display |
| Processor | Quad-Core, 2 GHz |
| RAM | 2 GB |
| Internal Memory | 16 GB |
| Camera | 8 MP (rear), 1.3 MP (front) |
| Connectivity | Bluetooth 4.0, 802.11n WiFi, GPS, HSPA+, LTE |
| Price | 629 US Dollars |
Conclusion
Like mentioned above, we have our heads wrapped around the software which they were kind enough to tell us all about at the MWC. That being said, we are still missing several details in regards to the hardware. That doesn't change the fact that the Blackphone can now be pre-ordered for 629 USD over the official website. The question is would you buy a smartphone for this price without knowing more about the hardware?
I love the idea behind this device and am an active advocate for the privacy of personal data. Nevertheless, the Blackphone seems too expensive for the features it has, even though they boast that you get 1500 USD worth of security features built-in. For the time being, I'm not sure if I would buy it and I would need to spend more time analyzing it and hopefully we will be able to test one in our office.
What do you think of the Blackphone? A worthwhile investment?