BlueStacks/AMD Deal Will Allow 450,000 Android Apps To Run On Windows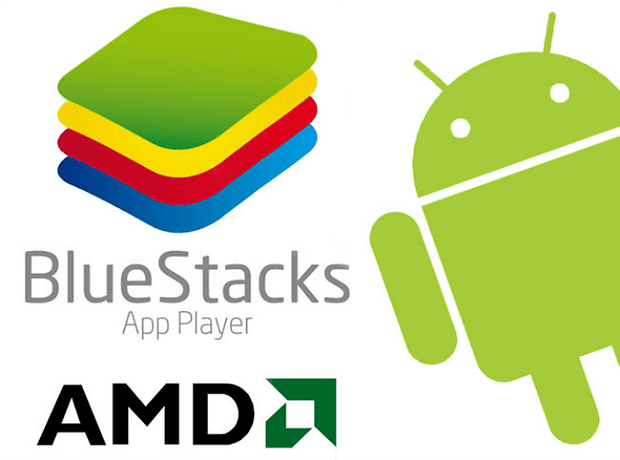 Windows 8 has been a big topic in the tech community lately, and after getting a brief hands on with some of Samsung's Windows 8 tablets, I can certainly see a big potential for something pretty cool. One of the biggest roadblocks for Microsoft is that their App Store isn't nearly as big as Android's, Apple's, or Amazons, which kind of forces consumers to view Win 8 tablets more as laptops vs tablets. But that could all change very soon, as BlueStacks and AMD have announced a deal that would make almost half a million Android apps compatible with AMD powered Windows 8 devices.
For those of you who aren't familiar with BlueStacks, it's essentially an "app player" that puts a wrapper around Android apps to eliminate compatibility issues. The software seems to work extremely well, as BlueStacks recently won the Best Software Award at CES.
This is actually great news for potential Windows 8 buyers, good/bad news for Android, and good/bad news for Microsoft. That being said, it's pretty bad news for Intel, as this gives AMD a legitimate competitive advantage over Intel based Windows 8 devices.
BlueStacks CEO Rosen Sharma wrote that "This helps AMD leapfrog Intel by making Windows 8 more attractive on their tablets and PCs. We've worked closely together to optimize the performance of the apps for AMD's unique 'graphics and computing on one chip' setup. The result is awesome - mobile apps run beautifully on their machines."
The software will also run on Windows 7 PCs that are running AMD hardware. Here's a video of BlueStacks in action running Android apps on Windows 8 devices (courtesy of The Verge Youtube channel- external link here):
If this software actually works as well as many say it does, this could really make Windows 8 tablets (running AMD hardware) and phones a hell of alot more interesting. If I could literally use all of my Android apps on a Windows 8 tablet, it would certainly make it a lot more tempting for me to actually purchase. It has it's positives and negatives though.
It's good for Microsoft in the way that users will be happy to know that they will have a huge list of popular apps at their disposal, but could also direct attention away from Microsoft's own app store and more towards Android. For Android, it's good in the way that more people (and an alternate platform) will have access to Android apps, but dangerous in the way that it could possibly make Android fans get a bit too cozy with Windows 8, especially knowing that they can use all their purchased Android apps on Windows.
What do you guys think? Good or bad (or both) for Android? Does this make Windows 8 a bit more appealing to you?
Let me know what you think in the comments below!+
Picture credits: faadooengineers.com and mashable.com (edited by myself)