Brave Frontier: Fun guaranteed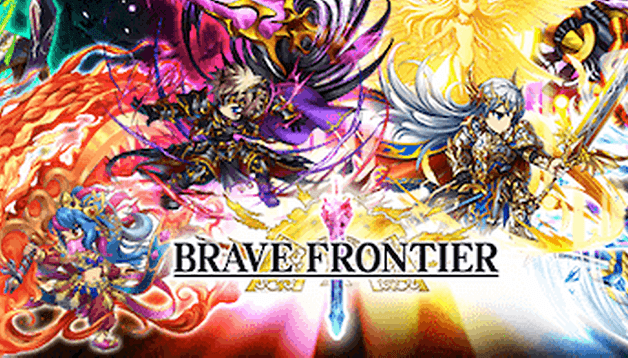 The mobile game industry has come a long way in recent years. A variety of high-quality games can now be found in the Play Store and our latest review candidate Brave Frontier is undoubtedly one such example.
Why Brave Frontier casts a spell on the player, and whether there is long-term motivation to stick with it, you can learn in today's review!
Good
✓

Long-term motivation

✓

Regular content updates

✓

Beautiful graphics and presentation
Bad
✕

Gems are a bit expensive
| | | | | | |
| --- | --- | --- | --- | --- | --- |
| Reviewed on | Android version | Root | Modifications | Reviewed version | Latest version |
| Samsung Galaxy S5 | 4.4.4 | No | | 1.0.5.3 | 1.6.2 |
Features & Use
Brave Frontier is a classic turn-based RPG set in the world of Grand Gaia. The opening cinematic introduces players to this beautiful game world and its history. The world of Grand Gaia is in danger and it is the task of the inexperienced, but talented, summoner you control to save it. At the beginning of the journey players must select one of four characters to play, as represented by the elements water, fire, earth and lightning. All creatures in the game are governed by these and two further elements, light and dark, which are separate to the others and bring their own unique bonuses.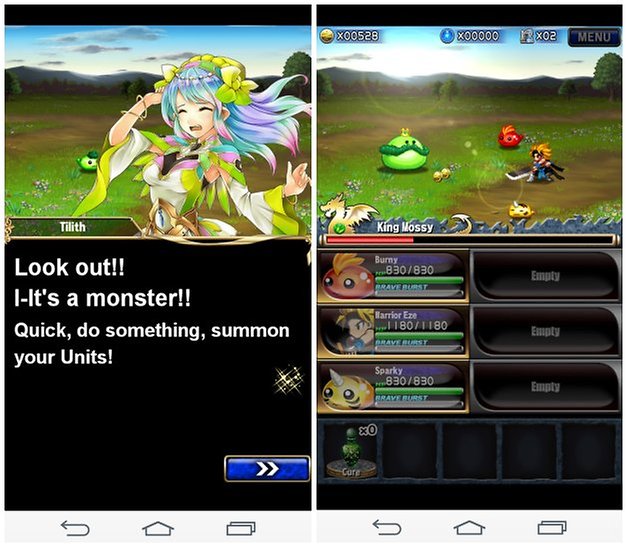 The element integration creates a rock/paper/scissors style battle system (water is strong against fire, fire beats earth etc), which gives Brave Frontier its tactical depth. For example, one of the early quests takes part in a fire cave, of course, populated by fire creatures. If you had chosen the water summoner as your main character you would have a stronger chance of winning, and it would accelerate your progression at the start of the game. These elements are of great importance, as both the plot and game mechanics revolve around them.
The fights are very accessible and intuitive. Each team consists of up to six elemental units: one is the character you play as and the other five are your backup. Your own private party can be adjusted between quests as much as you like, providing a lot of room for customization and strategic planning.
The battles themselves are turn-based, meaning the players attack one after another, instead of in real-time, ensuring the focus is on your smarts rather than your technique. There are the standard options for combat actions, such as attack, block, use item, or special ability, but that's where it ends. Here it would have been nice to have a more diverse combat system, with a variety of different attacks for each character. The quests that occur are always linear, and at the end of several fights there is a boss encounter.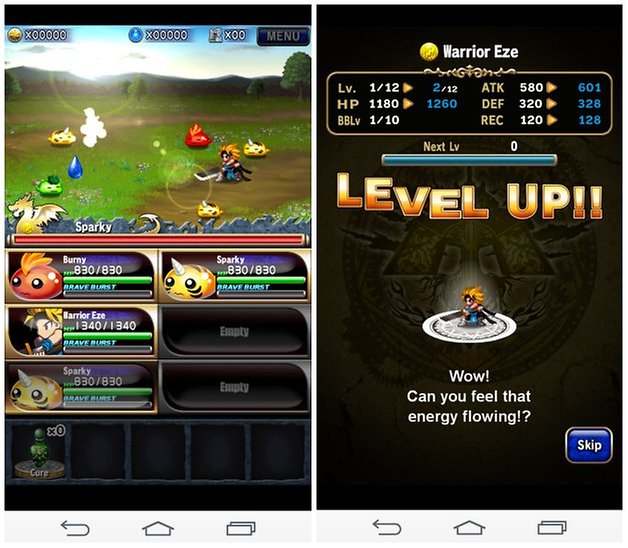 There are three major currencies in Brave Frontier - Zel and Karma being the two most prevalent. Over the course of the game creatures are collected, and Zel is important for improving and fusing these units. Karma, on the other hand, is used within towns and can be spent on better items and equipment for your units. There are many aspects to the upgrade system to discover, and apart from improvements gained from battles in the "PvP Arena" (where you fight other human players) you can also take part in daily struggles. The last resource, Gems, occur less frequently than the other two because these are the resource that can be purchased via in-app purchases.
Gems are a kind of cure-all which heals the player and revives units. Stronger monsters can also use gems too, which means playing without them will require much more time than playing with them. You will need to have more experience (i.e. play for longer) to defeat the foes that use them, so this aspect really dictates the overall difficulty of the game.
The problem is that quests require energy, which is limited, and, unless you use gems, takes time to replenish. After a few hours of playing, the time it takes for energy to charge is so slow that harder dungeons lead to many attempts and much frustration - a downer on an otherwise great overall experience.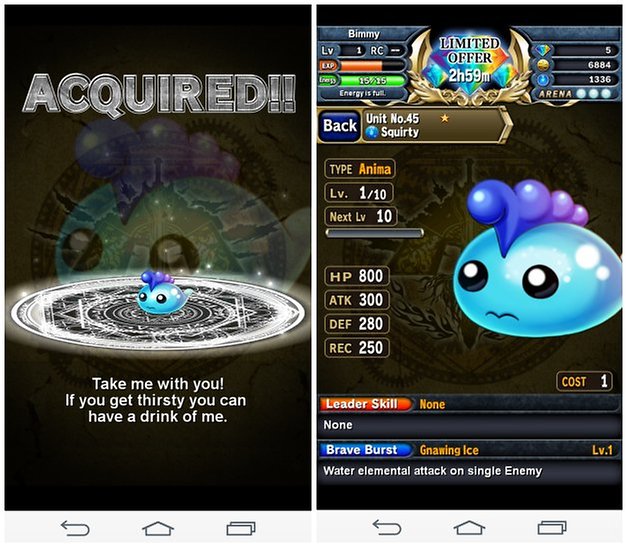 Screen & Controls
The graphical presentation is great in Brave Frontier. The animations are fluid, the art direction is consistent and the background music fits the overall aesthetic. The presentation is also aided by the intuitive touch controls.
Speed & Stability
Loading times are often a big bugbear in Android games, but thankfully, loading content in Brave Frontier was always fast. Furthermore, Brave Frontier is stable and never crashed while I was playing it!
Price/Performance Ratio
Brave Frontier is free to download from the Play Store, with in-app jewel purchases ranging from between 0.99 cents and 64.99 USD for different gem packages.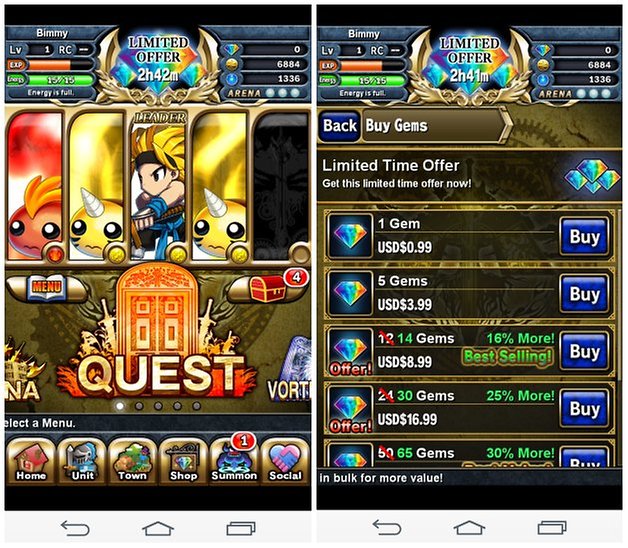 Final verdict
Within the first few hours of play, Brave Frontier unfolds its charm. The story draws players in and you can lose hours hunting for more and better creatures and new tasks. During the course of the game, Brave Frontier's long waits for energy replenishment, and difficulty defeating strong bosses, cause rare moments of frustration. Nevertheless Brave Frontier comes highly recommended.