Breaking Bad high on Apps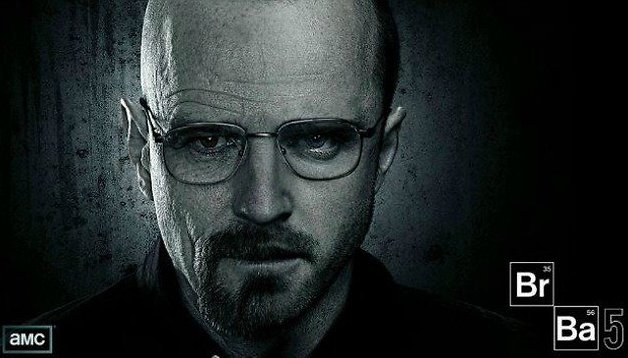 I absolutely love Breaking Bad, the hit television show that sees a burnt-out chemistry teacher turn to cooking Meth in order to leave his family with enough money after he is diagnosed with cancer. Of course, he then goes into remission and kind of enjoys being the ''bad guy'' and his reputation as a master cook gets him into all kinds of weird, funny and violent situations as he tries to perfectly cook, expand his empire, avoid the hit-men, elude the police and pretend to be a mild-mannered school teacher. I've rounded up a few apps I think characters in the show could really benefit from. Share your in the comments!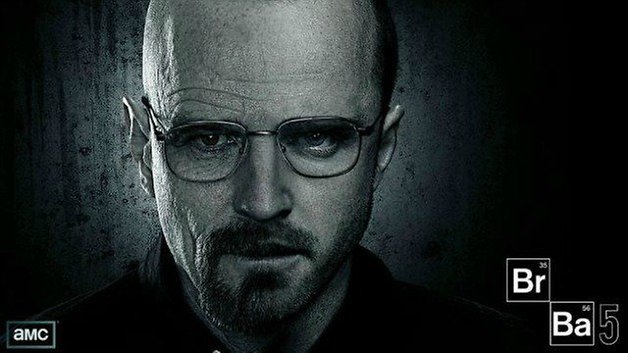 Walter White
Walter is dead-set on being a badass but doesn't always manage it so well, especially in the earlier season's episodes when he is still coming to terms with breaking the law and doing other naughty stuff like disposing of bodies and breaking and entering. But as he slowly becomes a better bad guy he also develops a crazy ego to go along with it. Remember memorable lines such as ''I'm in the empire business'' or "I'm the one who knocks''?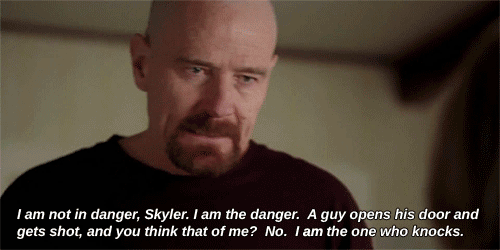 No matter how tough Walt gets, he could still take a few lessons from bona fide tough guys and to this end I think he could make good use of Tough Guy Facts, an app full of facts about legendary tough guys and Chuck Norris jokes that Walt could adapt to Heisenbergian ends. Be warned though, the app comes with a warning that users may begin habitually resolving conflict with violence. So maybe Walt is already using it?
Jesse Pinkman
Poor Jesse, as if being an disrespected, slacker drug dealer wasn't bad enough, he has to work for his old high school teacher to make a living. What could be worse than that? Well, for starters, poor Jesse has so many problems with overdoses, whether his own or his girlfriend's, he could really have used some additional help. Not to mention poisonings – poor Brock! Don't get in Walt's way, even if you're an innocent child!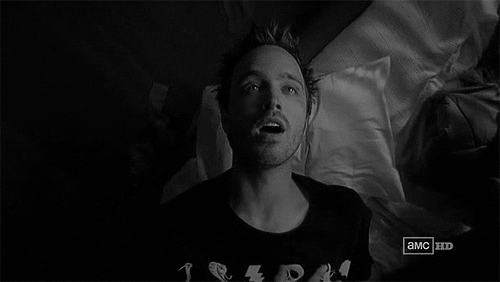 Considering Jesse's inability to handle or avoid various dangerous substances properly, I think this Poisoning and Drug Overdose app could be exactly what he needs to get himself safely through a working relationship with Mr. White. This app will give you instant answers to any poisoning or overdose situation and help diagnose any complications, find antidotes and study up on just what one should do in, say, the event of someone feeding Ricin to a kid. It's either this or a jobsearch app, but Jesse doesn't exactly strike me as the 9-to-5 type.
Hank Schrader
Poor Hank, the most luckless, unobservant policeman ever. Even though his brother-in-law Walt is undeniably a bit of a genius - well, sometimes - when it comes to covering his tracks and manipulating people, there's a certain amount of cluelessness in Hank's police work that allows Walt to get away with it for so long. He's a bit of a tough guy, and prides himself on being a great police man, but when it comes to the crunch, Hank could seriously use some help.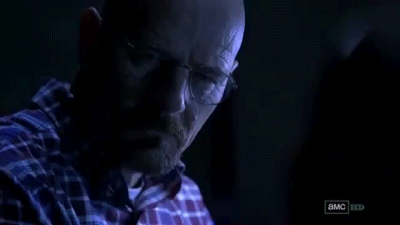 That's where Deadly Association HD comes in. This is a game that sees police officers following clues, tracking leads and investigating details in order to track down a killer and uncover the truth. The way I see it, Hank could certainly use a bit of practice in this regard!
Saul Goodman
Saul is the man: the man who knows a guy who knows a guy. But he certainly can get you out of pretty much any fix, legally or otherwise. He may not know how to match a shirt with a tie – or a jacket, shoes, or a haircut – but he's definitely the guy you want in your corner when some rule-breaking needs to be done. But in that drawer full of phones he has, I think there's one thing missing.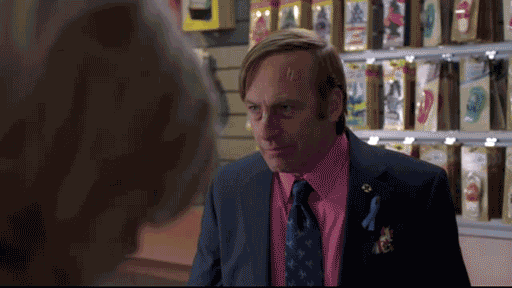 Ask a Criminal Defense Lawyer would be a perfect addition to Saul's phone repertoire, especially if he ever felt like handling a situation in a strictly legal way. Somehow I doubt Saul is all that great at thinking straight first, so with this app, he could quickly get in touch with a legitimate criminal defense lawyer and get some real legal feedback on the best way to proceed. Ways that don't involve a one-way trip to a new identity from which ''there's no coming back.''
Skyler White
Skyler is the least lucky character in the show: first her husband gets cancer, then he continually lies to her, then she finds out he's the most wanted drug-dealer in Albuquerque, and then she ends up laundering his money to keep him out of jail before. That's alongside lying to her sister and DEA Officer brother-in-law. Until they find out and she gets stuck in the middle.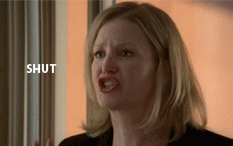 So I think a lot of Skyler's headaches could have been avoided with the Spy Your Love app. A simple test of faith in your partner's honesty, the app lets you read your partner's texts, see their call history and monitor their Facebook activity, all without having to sneak around. Remember ''the second cell phone''? This app could have got Walt and Skyler telling the truth a long time ago. She'd just have to convince him to actually install it first!
Apps for other characters:
Gus Fring
Gus Fring was a calm, collected genius. If only he'd had this Bomb Defuse app we might still be seeing him on the show.
Todd Alquist
Todd could certainly do with some help in getting his recipes right. Perhaps My Cookbook could better help him remember how to get the steps just right.
Mike Ehrmantraut
Mike really needed a better way to Make Money Fast that the feds wouldn't investigate. And considering how he ended up, he could've had a safer desk job too.