3 Possible Explanations for the Global Nexus 4 Shortage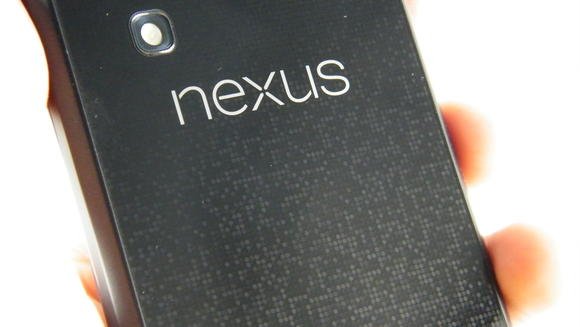 Today we heard that even customers who were able to purchase a Nexus 4 device directly from the Google Play Store received an e-mail stating that they'll have to wait up to three weeks for their device to be shipped. Google said the delay is caused by "overwhelming demand" for the new product.
But lots of people are wondering: what is the real story? Why was Google so unprepared for this product launch and why have so few customers received the Nexus 4 they ordered? Here are a few theories..
Scarcity Creates Value
Google may have intentionally ordered too few Nexus 4 devices to give people the impression that the new device was a hot commodity. Now that hundreds of headlines have been published which read "Nexus 4 Sells Out," Google may feel that this will enhance the reputation of their Nexus brand and lead to more orders. In fact, all it has seem to have done is to alienate Google's core fan base, but maybe I just think that because that's the Internet bubble I exist within; outside of this bubble, people may be thinking "Wow, what is this Nexus 4?"
Problems in the Manufacturing Line
It could be that Google had a problem with securing last minute the necessary parts for a larger order they made before the Nexus 4 was officially up for sale. This has happened to Apple in the past when they've attempted to sell massive numbers of iPhones. But then it would have been possible for Google to simply push back the Nexus 4 release date – which they did not do. Strange.
Google Actually Failed to Anticipate Demand
Of course, it's possible that Google simply did not anticipate the demand they would receive for Nexus 4 devices. Even after ordering tens of thousands of devices, they were not prepared for the onslaught of orders that were placed online. Perhaps the new Nexus devices sold out far faster than they ever have before.
This seems unlikely to me, though. For one, the Google Play Store has a button under the Nexus 4 which reads "notify me," a button which tens of thousands doubtless clicked before the Nexus 4 officially went on sale. You'd think Google would have gotten the hint and known how many Nexus 4 phones to stock up on.
The Potential Fallout
The fallout from this arguably failed launch is that it shows Google cannot compete with companies like Apple when it comes to offering new products to a huge customer base in a timely manner. It could also be that Google's bottom line will suffer since many who wanted to buy a Nexus device were unable to do so. Even with headlines reading "Nexus sells out," it's hard to read this launch as successful. Many, many people who were hoping for a new Nexus device have been unable to purchase one. That said, it may not be that big of a deal in the long run; consumers should be able to get their hands on a Nexus 4 soon enough.
What do you think?