Can You Guess Which Presidential Candidate Likes Android the Most?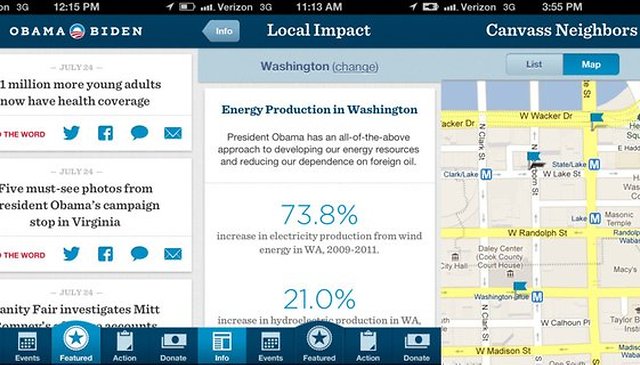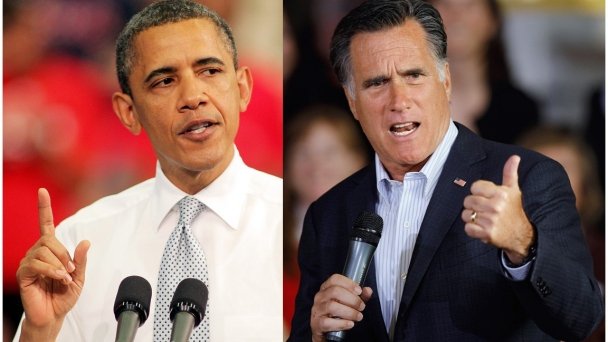 In the upcoming presidential election, there are a lot of issues at stake; healthcare, the economy, Iran, gay marriage. But we all know the most pressing question of all: iOS or Android?
Well, I hate to break it to you, Obama fans (including myself), but it looks like our current president and Democratic candidate just doesn't care about Android. Well, at least not as much as Mitt Romney.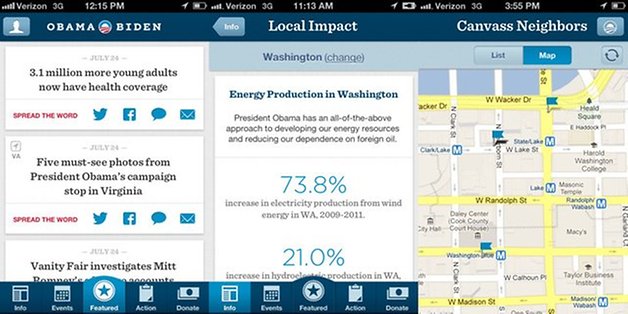 The Obama for America app debuted yesterday, and it provides vital information to potential voters regarding policies, community activities, news, voting and registration details. But, unfortunately, it's only available for the iPhone, with an Android version "in the works" (we've heard that one before).
While the Dems seem to be firmly in the Apple fan club (for now, at least), the Romney campaign has released its own apps on both Android and Apple. There's "With Mitt," a hokey camera app that stamps Mitt's seal-of-approval on your personal photos and "Mitt's VP," the sole purchase of which is to announce Mitt's running mate before the press are alerted.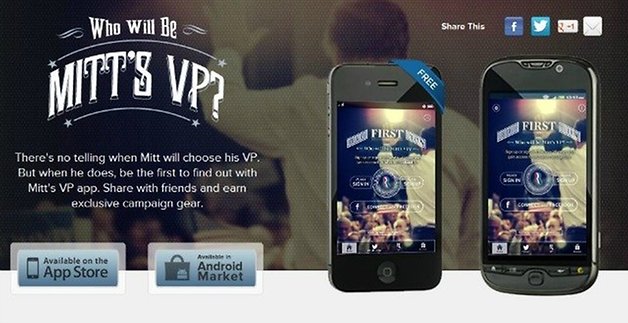 Both sound incredibly dumb. Like, so dumb I can't believe I'm even writing about them. But in the competition to gain votes, whoever can get their message out to the most people succeeds. For now, Obama won't be able to connect quite as easily with his Android-owning fans as Mitt. So, Obama, GET ON IT.